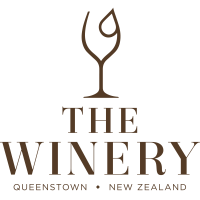 The Winery
Create a unique wine experience worth remembering
The WineDub is a 1958 VW Kombi that can come to your event to serve up to 46 of New Zealand's best wines.
The WineDub creates one of the world's most unique wine experiences that will be remembered for years to come.
Multiple serve options can be configured for just tastings or for half and full glasses as well.
Up to 6 event attendees can serve themselves at the same time and the smart "wine card" system creates a self-serve option to control what each attendee serves.
Contact the team at The Winery to discuss the many ways The WineDub could be part of your event.
Contact Us
Company: The Winery
Physical Address
14 Beach Street
Queenstown, 9300
Contact us to discuss the many options for your event.


Group Info: Get in touch with the team at The Winery and find our about getting "The WineDub" to come to your event. Groups of less than 120 people can be hosted at The Winery, located in the centre of Queenstown.


Group Reservation Email: rick@thewinery.co.nz