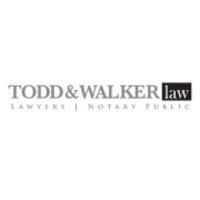 Todd & Walker Law
Queenstown & Wanaka - Lawyers and Notary Public
TODD & WALKER Law is one of Central Otago's leading all service law firms headed by Principals Graeme Todd, Michael Walker, Peter Sygrove and Louise Denton.
Graeme, Michael, Peter and Louise and the firm's experienced legal team of Lawyers and Legal Executives have many close connections to Southland and Otago and the firm's reputation extends throughout New Zealand.  According to a recent article in the Australasian legal sector publication LawFuel, we were touted as being one of New Zealand's six emerging legal firms and are... "a boutique law firm with a small firm culture capable of tackling big law jobs".
Known for providing experienced, valued, cost effective and pragmatic legal advice to its local, national and international clientele TODD & WALKER Law constantly strives to provide high levels of service and prompt communication with clients. We comprise a highly-experienced team of legal staff and a reputable network of specialists and experts we can refer matters requiring particular expertise.
We regularly advise on the following areas:
Property
Residential and Commercial sale and purchase
Lease agreement
Overseas investment
Financing and refinancing
Business and Commercial 
Company formation and Governance
Financing and capital raising
Insolvency and restructuring
Intellectual property
Litigation
Civil disputes
Criminal defence
Employment and Health & Safety
Resource Management
Resource consent applications
District Plan or Plan Change submissions
Enforcement proceedings, Appeals and Judicial Review
Family 
Care of Children and guardianship
Relationship property
Domestic violence
Family matters
Private Practice and Estate Planning 
Estate administration
Trust formation and management
Wills, Enduring Powers of Attorney
With offices in Queenstown and Wanaka TODD & WALKER Law is ready to meet with you today to help you solve your legal problems and meet your legal requirements.
Learn more about our fantastic team and how we can help at toddandwalker.com
For advice or an appointment contact us on 03 441 2473 or email one for the Firm Principals; 
Graeme Todd at graeme@toddandwalker.com
Micheal Walker at michael@toddandwalker.com
Peter Sygrove at peter@toddandwalker.com
Contact Us
Company:
Todd & Walker Law
Physical Address
Level 2 Craigs Investment Partners House, Five Mile Centre, 36 grant Road, Frankton, Queenstown
Level 3 Ardmore House, 80 Ardmore Street, Wanaka
Queenstown, 9371
Monday:

8:30 AM - 5:00 PM

Tuesday:

8:30 AM - 5:00 PM

Wednesday:

8:30 AM - 5:00 PM

Thursday:

8:30 AM - 5:00 PM

Friday:

8:30 AM - 5:00 PM



Months of Operation:

Jan - Dec