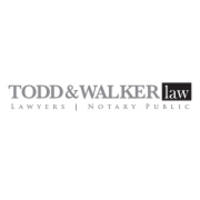 Todd & Walker Law
Queenstown & Frankton Law Firm
TODD & WALKER Law is headed by Principals Graeme Todd and Michael Walker who front a team of highly experienced and knowledgeable local lawyers.
The firm offers a full-service legal advice including:
• Property;
• Resource Management;
• Civil Litigation;
• Criminal Defence;
• Employment;
• Family;
• Commercial;
• Trusts and Estates.
Known for providing independent, valued, cost effective and pragmatic legal advice to its local, national and international clientele TODD & WALKER Law constantly strives to provide high levels of service and prompt communication with clients. We comprise a highly-experienced and friendly team of staff alongside a reputable network of specialists and experts we can refer matters requiring particular expertise.
With offices in Queenstown and Frankton TODD & WALKER Law is ready to meet with you today to help you solve your legal problems and meet your legal requirements.
Learn more about our fantastic team and how we can help at toddandwalker.com
For advice or an appointment contact Graeme on graeme@toddandwalker.com, or 027 433 0457 or Michael on michael@toddandwalker.com or 027 418 6474.
Contact Us
Company: Todd & Walker Law
Physical Address
3rd Floor, 36 Shotover Street
Queenstown, 9300
Monday : 8:30 AM - 5:00 PM
Tuesday : 8:30 AM - 5:00 PM
Wednesday : 8:30 AM - 5:00 PM
Thursday : 8:30 AM - 5:00 PM
Friday : 8:30 AM - 5:00 PM