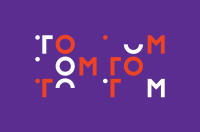 TomTom Productions
TomTom Productions - We craft incredible experiences!
IMMERSIVE - We craft immersive multimedia worlds. No matter the size of your event, we can bring your space to life. A truly immersive experience is more than the sum of its parts, and our layered approach blurs the boundaries between technology, fantasy, and the everyday world. Whether your goal is to entertain or inform, your audience will be captivated.
CREATIVE - We create worlds that captivate your audience, challenge their perceptions, and redefine how they interact with your space. From concept to execution, our productions are more than just "events." We bridge the gap between a performer and the crowd to breathe new energy into corporate events and presentations. It's what we do.
EFFECTIVE - Seamless inside and out. Our integrative approach to design and delivery ensures you're working with the same professionals from concept to curtain-call.
Our services can include any or all of the following:
Concept and design
Supply: Video - Lighting - Staging - Audio - Backline 
Complete build and production management
Contact Us
Company: TomTom Productions
Physical Address
Unit F, 67 Industrial Place
Queenstown, 9300


Hours : 24 hours, 7 days a week
Group Reservation Email: info@tomtomproductions.co.nz