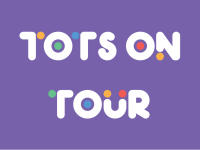 Tots on Tour Limited
Queenstown Babysitting & Holiday Nanny
Tots On Tour are the premier Queenstown babysitting & holiday nanny agency. Relax knowing your children are in the safest hands. All our babysitters and holiday nannies are:
Police Checked.
Referenced Checked.
Minimum 2 years Childcare Experience.
Age 20 yrs +
Personally Interviewed.
First Aid Certified.
Tots On Tour Babysitting is recommended by Queenstown's major accommodation providers. We are the longest established and most trusted Queenstown babysitting & holiday nanny agency. Recent re branding has seen the agency come under the Tots On Tour umbrella. Look no further for all your holiday childcare and baby equipment hire.
All our babysitters & nannies come with a bag of toys, books, coloring & first aid kit. You can be assured your children are having fun while you enjoy a night or day out.
Babysitting
Tots On Tour babysitters come to your accommodation. You can book as little as 3 hours for evening babysitting. During the day the minimum is usually 6 hours but shorter bookings can be accepted with prior agreement.
Nanny
If you wish to book several days we will do our best to provide the same nanny for each of your dates booked. Your Tots On Tour nanny will provide childcare at your accommodation. With your permission the nanny can take the children out and about.
Wedding Babysitting
Queenstown is a popular destination for weddings. Tots On Tour can provide babysitting at the wedding venue, accommodation or a combination of both. If your children are attending the wedding ceremony you may need a babysitter while you relax and enjoy the day. If you provide transport our babysitters can take your children back to your accommodation. Please note for health & safety reasons we cannot transport children in the babysitter's own vehicle.
In addition to the babysitter's bag of toys you may wish to hire our wedding & events game package. This caters to a wide age range and is sure to keep your children entertained. Please contact us for more details.
Online Booking
Save money by booking online. There is a reduced booking fee for online bookings. The booking fee is only payable if your booking proceeds & is paid directly to your babysitter or nanny. Tots On Tour will personally acknowledge all online bookings.
Babysitter's Profile
The day before your booked date we will provide your babysitter's profile, photo and contact details.
Child Friendly Activities
Tots On Tour Staff have a wealth of knowledge on things to do in Queenstown with children. Please don't hesitate to ask about age appropriate activities for the kids. We can also point you in the right direction for great family walks and child friendly restaurants near lovely walking tracks. Don't forget to ask us about the best playgrounds too!
We look forward to looking after your children while you have a great Queenstown family holiday!
Contact Us
Company: Tots on Tour Limited
Physical Address
3 Kawarau Place
Frankton
Queenstown, 9300
Please refer to our website for rates.




Holiday hours: Office closed Christmas Day & Boxing Day. New Year's Day 10:00 AM to 4:00 PM. Except for Pre Bookings.


Months of Operation: Open year round


Group Info: We welcome childcare inquiries for weddings & events. Please contact us for further information.