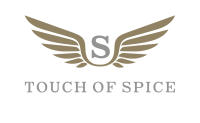 Touch of Spice
Creative Events, Conferences & Destination Management
At Touch of Spice we do what we love, and we love what we do. Well recognised for curating some of the most innovative and creative events in New Zealand, our team of experts are dedicated to ensuring your event is perfect in every way. We listen, understand, respect and complement some of the most successful companies, brands and people, in the world.
We will source, secure and manage everything from exclusive venues, sponsorship partnerships, brand leveraging opportunities, and outstanding catering right through to ensuring the ultimate atmosphere is created and everything runs exactly as planned.
Let Touch of Spice curate an unforgettable event designed uniquely for you.  
Contact Us
Company: Touch of Spice
Physical Address
26 Hawthorne Drive
Frankton
Queenstown, 9300