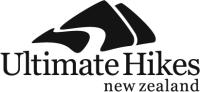 Ultimate Hikes
Milford Track Guided Day Walk
The Milford Track Day Walk is a relaxed and convenient way to experience one of the most famous walks in the world. We offer an all inclusive guided day walk from Queenstown or Te Anau, giving you an insight into the wonders of Fiordland. Your day begins with a scenic drive to the shores of Lake Te Anau and the boat harbour. Enjoy the views on the boat journey to the start of the Milford Track. Disembarking, we walk 1.6km (1 mile) to the historic Glade House. At the lodge the first on the Milford Track multi-day walk, you will enjoy a scrumptious lunch from the kitchen. After visiting the small museum there to learn of the long history of the track, you will set off over the bridge and follow the Clinton River through rich beech forest with your guide providing more information on the plants and birdlife along the way. You'll complete your 10km hike by walking up the Glade Burn Track for a fantastic view of Lake Te Anau before descending down to catch the return launch and coach. 
NOTE: The Milford Track Day Walk does not include Milford Sound.
Contact Us
Company: Ultimate Hikes
Physical Address
The Station Building
Queenstown, 9348
Price: $199
further transport costs will appy from Queenstown. Child pricing is available


Transport to and from Queenstown to the tracks is available on all walks with Ultimate Hikes. The Day walk includes 2 boat rides on Lake Te Anau.


Open For Business : No
Open From : 12/17/2021


Monday : 9.00am - 5.00pm
Tuesday : 9.00am - 5.00pm
Wednesday : 9.00am - 5.00pm
Thursday : 9.00am - 5.00pm
Friday : 9.00am - 5.00pm
Saturday : Closed - Closed
Sunday : Closed - Closed


Months of Operation : April, March, February, January, December, November
Group Reservation Email: info@ultimatehikes.co.nz


Group Capacity: 24