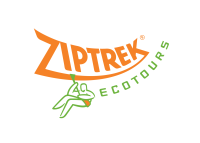 Ziptrek Ecotours
Kereru Interactive
Experience a world first with Kereru Interactive - an integration of digital story-telling in the real world.
Kerry - your digital avatar - will guide you through the forest in a physical and interactive journey utilizing augmented reality, bringing the animated local story to life on the treehouses, between two epic ziplines.
This innovative tour will feature the exciting 21m drop after the two ziplines, with an alternative option to return via a small exit zipline.
As part if the tour, we will tell the fascinating story of Zealandia; where we are currently and what the future looks like with the right approach. This includes Ziptrek's preservation of our natural landscape and protective our native wildlife, flora and fauna as we 'do our bit' towards a Predator-Free 2050.
Contact Us
Company: Ziptrek Ecotours
Physical Address
Open For Business : Yes


Monday : 09:00 - 17:00
Tuesday : 09:00 - 17:00
Wednesday : 09:00 - 17:00
Thursday : 09:00 - 17:00
Friday : 09;00 - 17:00
Saturday : 09:00 - 17:00
Sunday : 09:00 - 17:00


Months of Operation : Open year round
Group Info: Max tour size is 8. Please email if your party is larger than this


Group Reservation Email: salesnz@ziptrek.com


Group Capacity: 8