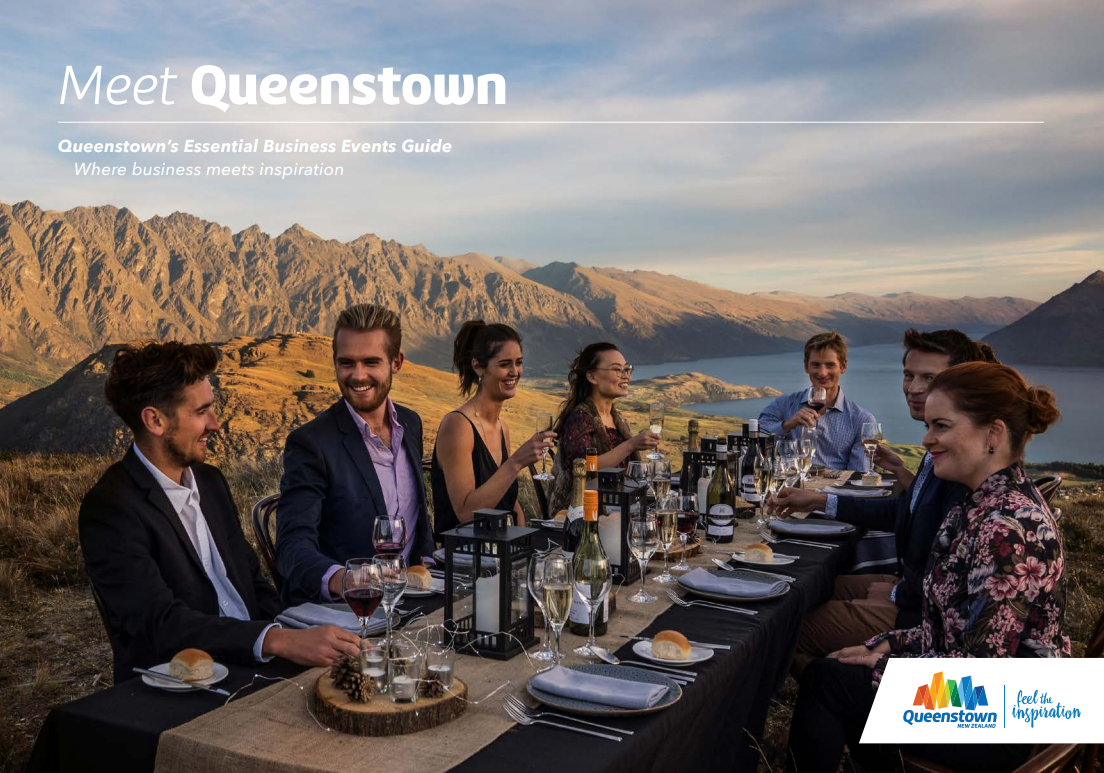 Meet Queenstown - Queenstown's Essential Business Events Guide
The Queenstown Convention Bureau has created Meet Queenstown to provide key information and contacts to help plan your business event in Queenstown, the Southern Hemisphere's premier four season lake and alpine resort. This interactive PDF will give you information on Queenstown, the Queenstown Convention Bureau, surrounding regions and product and services available.
Accommodation Listings
These documents contain details, contacts and capacities for accommodation in Queenstown focusing on the conference and incentive industry. For additional accommodation services, for example apartments and motels, please click here.
Venue and Restaurant Listings
Offsite venues and restaurants are a crucial part in any business event programme. Find a complete list of unique offsite venues, including capacities and contact details. The restaurant list also includes information on bars and restaurants that are part of a collective group making it easy to deal with one point of contact for a number of different venues.
Activity Listings
Queenstown is known globally as an adventure playground for a reason—there's so many activities to get involved with whether it's a leisurely walk along the lakefront or a full on adrenaline experience. Queenstown has built its reputation on the sheer number of activities available, and you and your delegates will be spoiled for choice. Have a look at the listings below to give you inspiration for your next event.
Services Listings
Queenstown offers exceptional event services. You can confidently leave your Queenstown event in the hands of professionals with any of Queenstown's event management teams. There is also a range of production and event services to support the delivery of your event, from audio visual specialists, caterings services, and transport to ensure no part of your event is left to chance.