1. Rejuvenate yourself
Relax and regain your focus with a yoga class or retreat in Queenstown. With its tranquil surroundings, Queenstown is an excellent location to practice yoga. Join a local yoga class or request a personalised yoga appointment to learn or focus on strengthening your stances.
If relaxation and actually moving are two remote concepts in your mind, that's fine too! Queenstown is brimming with beauty spas and hot pools, where you can treat yourself to a relaxing massage or facial while you lie horizontal and gawk at Queenstown's beautiful surrounds. 
2. Seek new adventures
Ever wanted to jump out of a plane strapped to someone you just met? Or jump off a bridge connected only by a harness and bungy cord? Or perhaps zip through the treetops high above Queenstown? What about skiing under the stars? Queenstown is the place to try something you have always wanted to, or even to try something you never knew you wanted to!
3. EPIC Skiing
Skiers and snowboarders are spoiled for choice in Queenstown. There are four ski fields, all within short a drive from the bustling town centre, which offer world class facilities and services. A wide range of terrain is available to suit all ability levels, beginners can enjoy a friendly atmosphere and lessons to quickly conquer the mountain. Expert skiers can explore advanced trails inbounds or venture into the backcountry in the ultimate Southern Alps expedition.
Ski passes range from single day, single ski area passes to season passes allowing unlimited access to multiple Queenstown ski areas.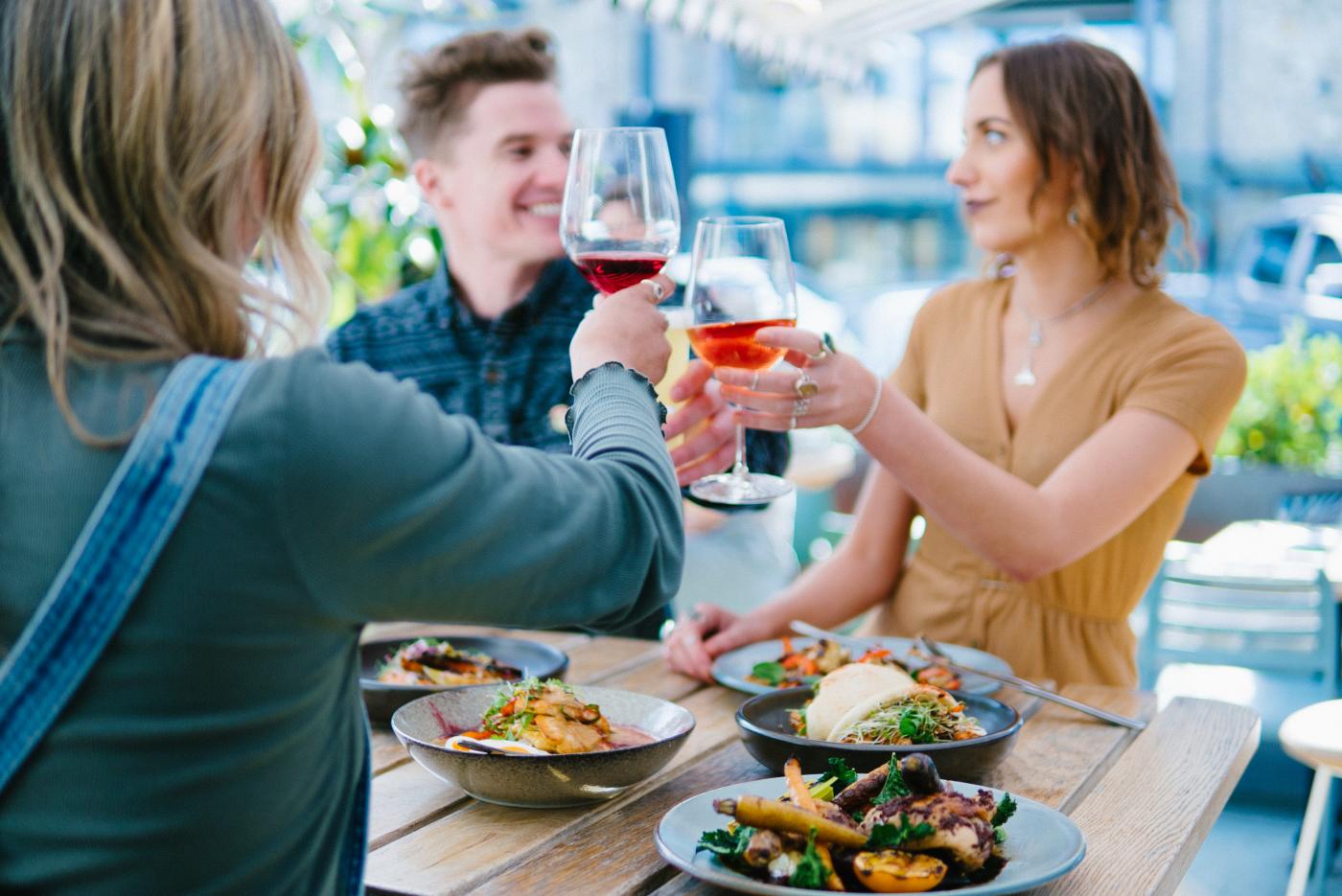 Image: Yonder cafe Queenstown 
4. All the eats
With over 150 bars and restaurants, the food scene is always buzzing in Queenstown. Whether it be new craft beer bars, cafes or restaurants popping up, food tours, or inventive new dishes, there's always something new, creative and exciting to try.
If you have special requirements in Queenstown, don't fret, you can easily find delicious vegetarian, vegan, halal and gluten-free options.
5. Winter Games 2022
Winter Games NZ, held from 27 August - 11 September, is an elite international winter sports event that takes place towards the end of the winter season each year, showcasing some of the world's best winter sporting talent. The Games include events such as Giant Slalom, Slalom, Super G Snowboard Big Air, Freeski and Snowboard Halfpipe, Slopestyle FIS, and Ice Hockey to name a few. 
Events are free to watch and provide lots of entertainment and excitement with some of the world's top talent.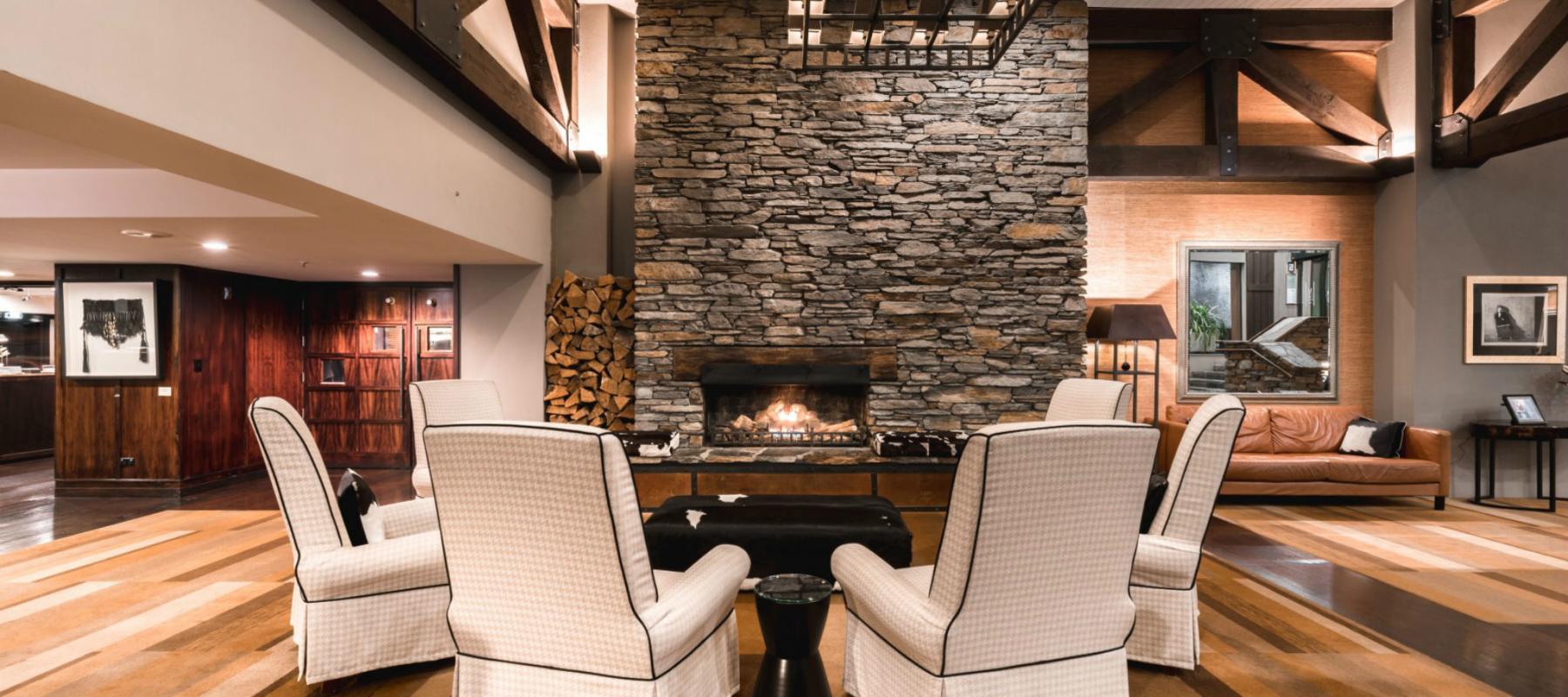 Image: Hotel St Moritz
6. Accommodation for all types
Queenstown's award winning lodges and retreats show off stunning alpine views, and if you're travelling with family and require shared accommodation, there are serviced apartments and holiday houses so you can self-cater with ease.
The budget conscious traveller can book into backpacker accommodation, and if you're travelling with a tent or camper, Queenstown has a number of well-equipped and centrally located holiday parks. If you're looking for a homely feel try one of Queenstown's bed and breakfasts in surrounding Arrowtown or Glenorchy.
Motels, well suited for those on a driving holiday, are dotted around town and many hotels and resorts are located centrally within walking distance to Queenstown's vibrant CBD.
7. Winter Pride 2022
Winter Pride, held from 26 August - 4 September 2022, paints the town rainbow for 10 days towards the end of the winter season each year. Proudly the largest winter pride festival in the Southern Hemisphere, Winter Pride Queenstown includes an array of colourful events, dress up parties, comedy, music, games and plenty of fun both on and off the ski fields.
8. Retail and art scene
Queenstown's CBD, Frankton and Arrowtown all boast great shopping, with luxury brands, iconic New Zealand design stores, souvenirs, boutique fashion and adventure sports equipment aplenty.
Art enthusiasts are also spoiled for choice here with numerous galleries dotted around the region. Select a few and create your own art trail, or tour operators can organise bespoke tours for you.
9. Queenstown International Marathon
The Sotheby's Realty Queenstown Marathon, scheduled for 19 November 2022, takes in some of the highlights of the Whakatipu Basin and is one of New Zealand's most scenic marathons. The course starts in beautiful Arrowtown, runs around Lake Hayes, past farmland to Lake Whakatipu, along the lakeside and finishes in Queenstown's CBD. The event is a sell out each year, with many runners returning yearly.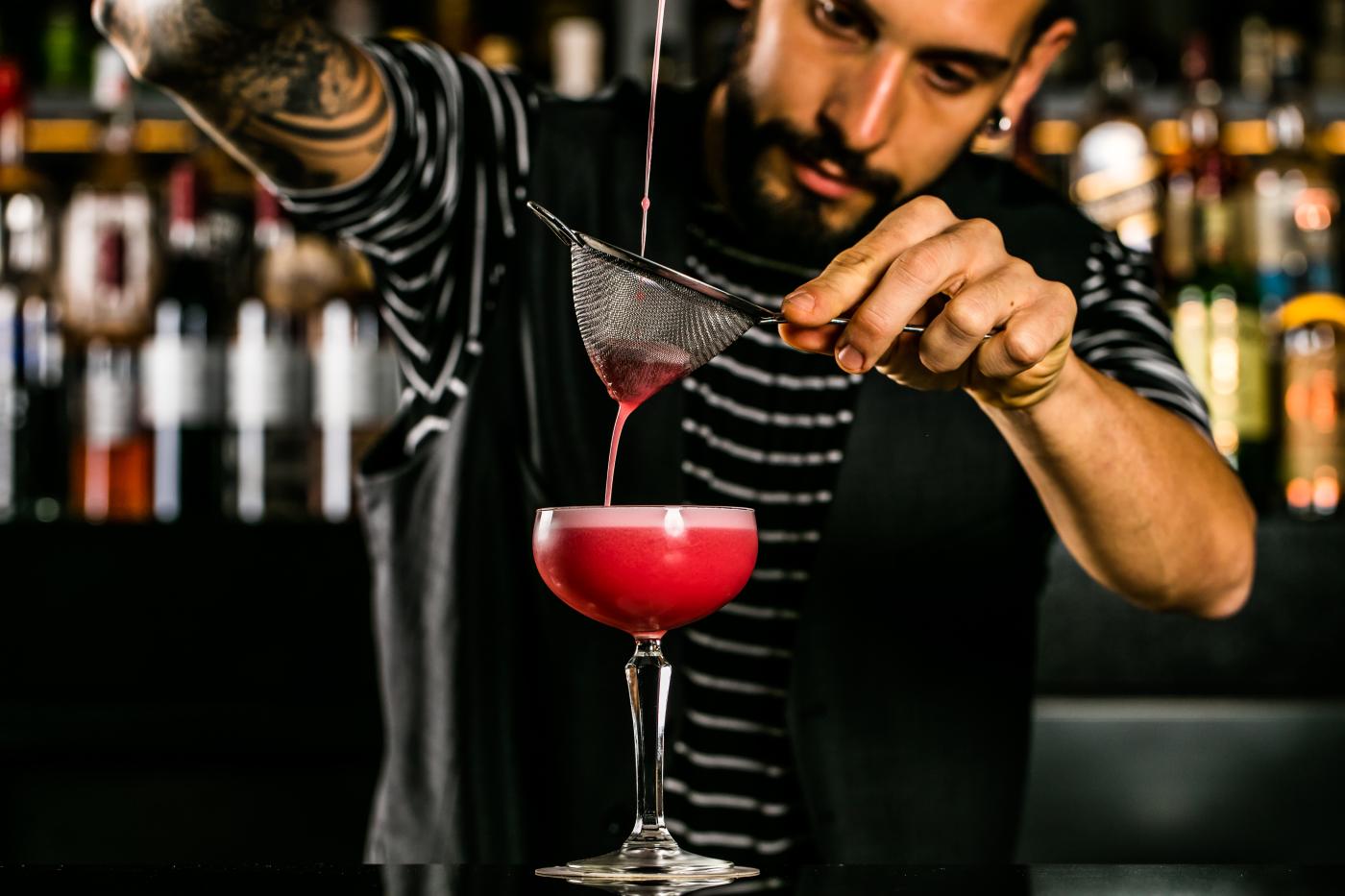 Image: Reds Bar Queenstown
10. Find your tipple
Wine, craft beer, or cocktails, Queenstown has your ideal drink, you just need to find it.
Queenstown is brimming with craft beer bars and breweries, in the town centre, Frankton, Arthurs Point and Arrowtown. If you want to try a few, hop on a local craft beer tour. If wine is your thing, the wineries in Queenstown and nearby Gibbston, the 'Valley of Vines', have a reputation for producing some of the world's best Pinot Noir, and it's easy to while away a day exploring cellar doors and restaurants to find your favourite vintage.
Cocktail lovers are also spoilt for choice here, with inventive and unique cocktails available at most restaurants and bars in Queenstown. If you don't know what you like, our resident mixologists are sure to whip up something bespoke and delicious for you if you ask nicely!
11. See Queenstown from above
Take to the skies above Queenstown and try out skydiving, hang gliding, paragliding or an exhilarating scenic flight over our lakes and mountains.
For those who want to get into the air but aren't so keen on the adrenalin part, there is also plenty of opportunity for scenic helicopter or plane flights. Take a short flight over mountains, or a longer trip to Fiordland to land on a dramatic West Coast beach, a remote farm or even on a glacier to explore the ice.
You'll enjoy incredible aerial views of the lakes, mountains and town as you soar, fly, float or fall from the sky above Queenstown.
12. Take a hike
Queenstown offers a range of walking tracks and trails for all levels of fitness. Whether you prefer a short local, day long or even a multi-day walking adventure, a guided hike or an independent walking trip, there is a Queenstown walking or hiking option for you.
Image: Queenstown Bike Park
13. Get on your bike
Cycling tours and mountain biking trails in Queenstown are a great way to explore and discover remote parts of this beautiful region! The Queenstown Trail has over 130kms of off-road trails taking you from Queenstown to Gibbston via historic Arrowtown.
If you're looking for a new challenge, or perhaps you're a bit more of a thrill seeking rider, Queenstown has three lift-accessed mountain bike parks: Cardrona Alpine Resort, Coronet Peak and Queenstown Bike Park, where you can enjoy all of the downhill MTB fun without worrying about the uphill climb.
Cross-country, trail riding, heli, downhill… whatever your cycling or mountain biking style, Queenstown's got the terrain, rental and guides to suit everyone's kind of ride.
Image: Steamer Wharf, Queenstown
14. Explore Queenstown's waterfront
Queenstown's waterfront is a hive of activity throughout the year with fantastic restaurants, cafes, bars, food stalls and performing artists to keep you feed, watered and entertained.
In winter, the smell of wood fires and flavoursome food from nearby restaurants fills the air as people stroll around in ski gear. In summer, people enjoy water sports such as kayaking and swimming off the pontoon on the lake or relaxing by the beach with a picnic before taking a stroll through town for dinner or a few drinks.  
15. Learn something new
Queenstown is an ideal location to learn something new, whether it be giving skiing a go for the first time, taking a pottery class, or hiring a local chef to teach a cooking class at your accommodation. Local venues have a strong calendar of events and workshops throughout the year, with everything from distilling workshops, pottery classes, and paint and wine nights. Every day is a good day to try something new in Queenstown.