What is Crankworx Summer Series New Zealand?
The multi-stop mountain bike festival will see international and local riders explore the varied terrain of Queenstown, Central Otago, and Wānaka, areas that are known for epic vistas and world-class mountain bike tracks. The series will bring Crankworx-calibre racing, with a grassroots vibe, to destinations outside the usual World Tour. The series will give up-and-coming riders and local riders the chance to mix, mingle and drop in with some of the world's best mountain bikers. The region is quickly earning its place on the global mountain bike map with terrain and tracks to suit every rider, from beginners and families looking for a cruisy lakeside trail to avid riders looking to test their limits on the rocky alpine tracks.
Wanting to be a part of the action but not wanting to race? Spectators can join in on the action, support their favourite riders and watch it all go down, totally free of charge!
How does the Crankworx Summer Series work?
Pro-riders have entered the full event series, meaning they're competing in all five races at each stop of the road trip! This gives pro-riders the chance to test their skills against each other and the local pros, but in a very different environment to what they may be used to when competing in New Zealand. There's every chance that they could take away the Series win, or they could be beaten to the mark by some up-and-coming locals who have ridden these trails their whole lives  – it's about taking the sport to new levels and new destinations, while maintaining the Crankworx vibe and excitement.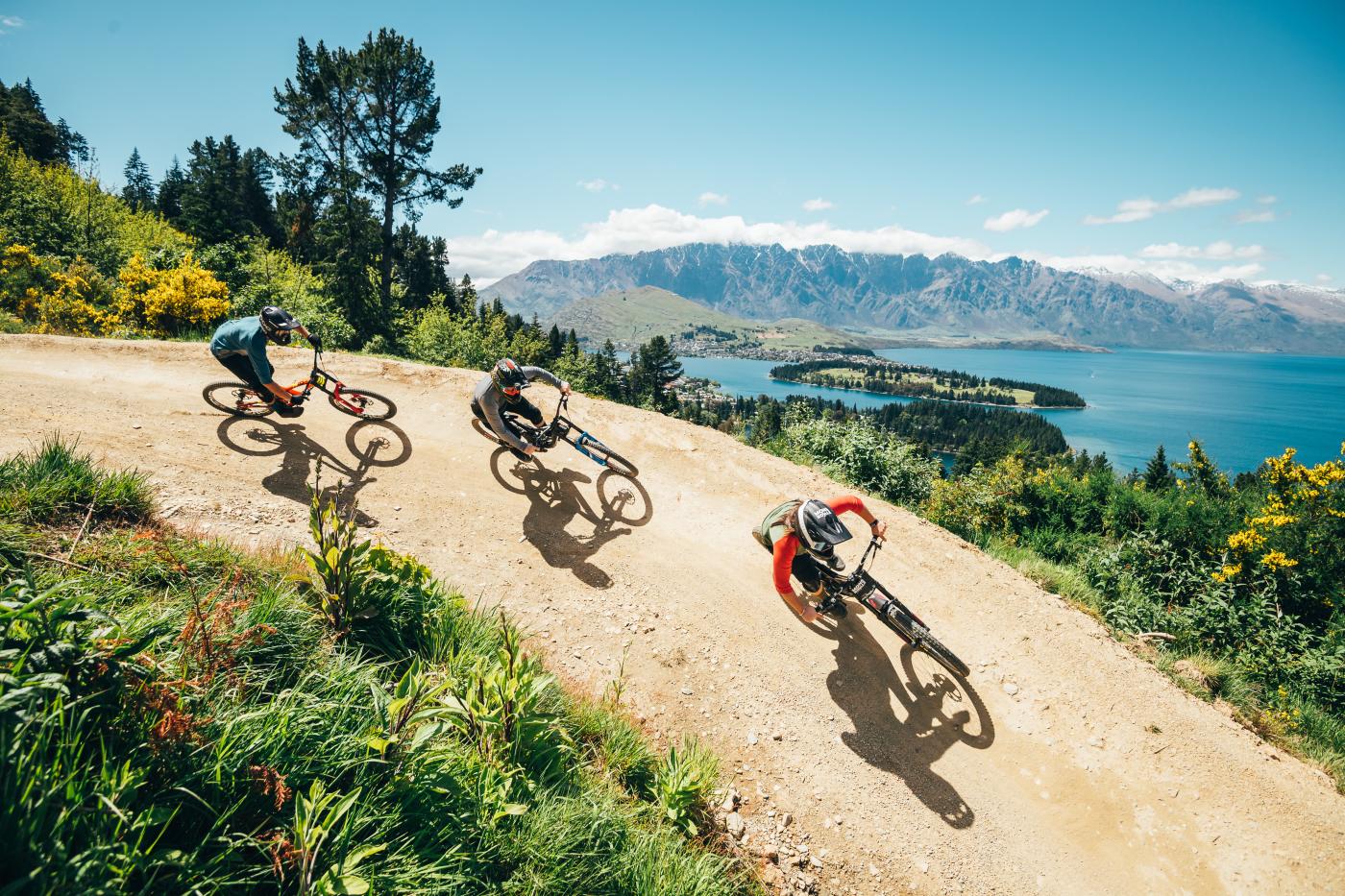 Epic views from Queenstown Bike Park​
Crankworx Summer Series New Zealand Schedule
Practice: 27 November | Finals: 28 November
Practice: 3 & 4 December | Finals: 4 December
Practice: 3 December | Finals: 3 December
(Previously scheduled for 4 & 5 December)
Practice: 8 December | Finals: 9 December
Where is the Crankworx Summer Series being held?
Where: Alexandra
Event: Super D
When: 27 - 28 November
The new Matangi Station Mountain Bike Park is set to open in summer 2021/2022 and will unearth some of Alexandra, and Central Otago's most raw, rocky and technical trails. Alexandra is a cyclist's haven with riders coming from all over the world to get amongst their famous tracks; from easy-riders strolling through the countryside to mountain bikers scrambling over single-track.
With incredible scenery and over 300km of off-road cycling, mountain biking and walking tracks, stunning wineries and cellar doors, spectacular heritage sites, art galleries, boutique accommodation, great restaurants, and a fair few pubs, there's something for everyone.
Discover things to see and do in Alexandra at centralotagonz.com.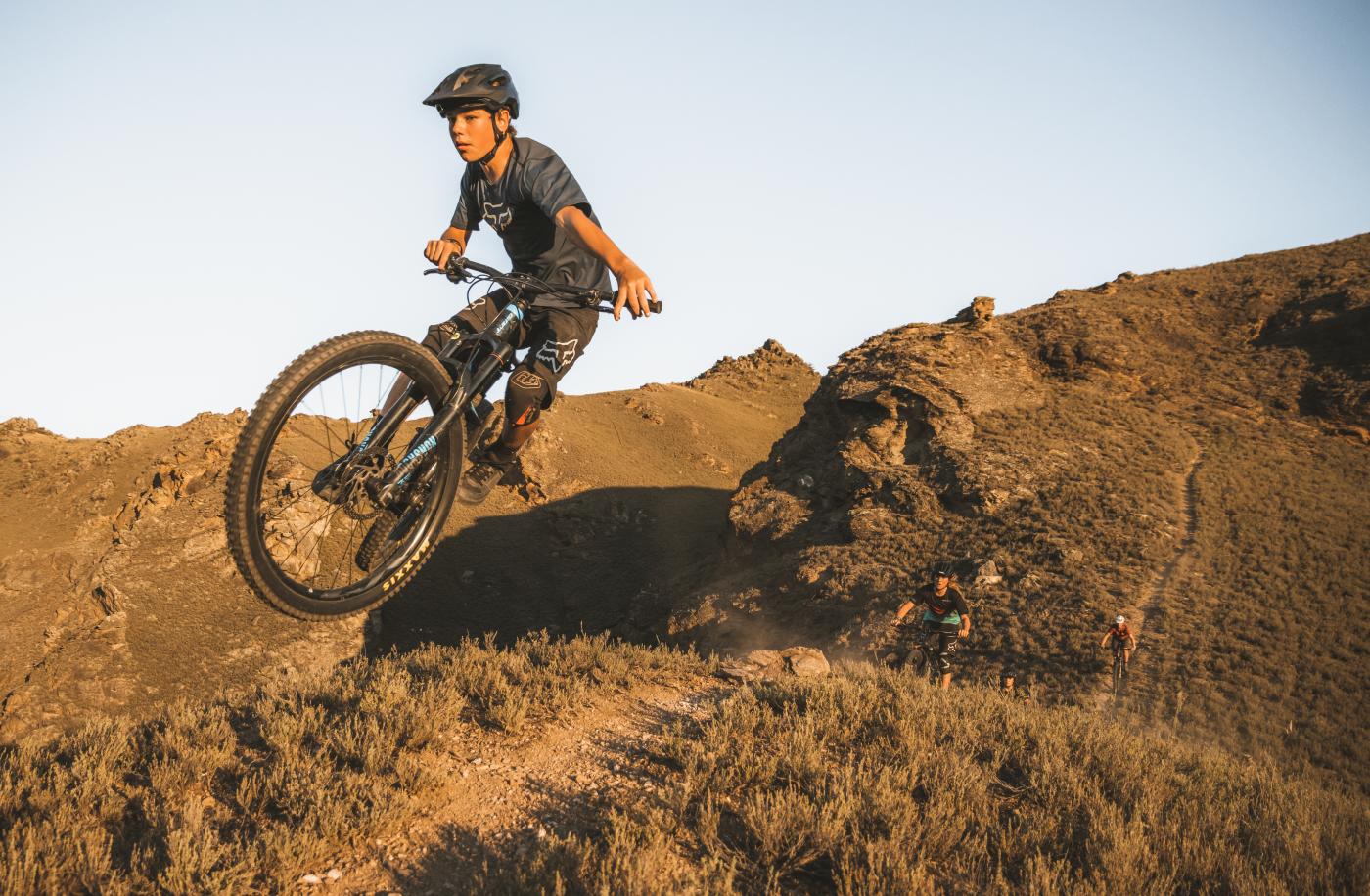 Matangi Station Mountain Bike Park
Where: Queenstown
Events: DH and Pump Track
When: 3 - 5 December
Queenstown is well-known as the 'adrenaline capital of the world'. It's the birthplace of the first commercial bungy, and hosts loads of bests like the world's highest cliff jump, biggest human catapult, steepest zipline, and one of the world's largest giant swings, to name a few. To add to the fun, Queenstown is an internationally renowned mountain biking destination, boasting three lift-accessed parks and quality gravity-fed downhill biking in an iconic, world-famous alpine location. It welcomes everyone from the hardiest of bikers to the aspirational progression riders. Not to mention the après-bike scene with a vibrant nightlife that ensures the action doesn't stop after the sun goes down.
Find things to do in Queenstown while you're here.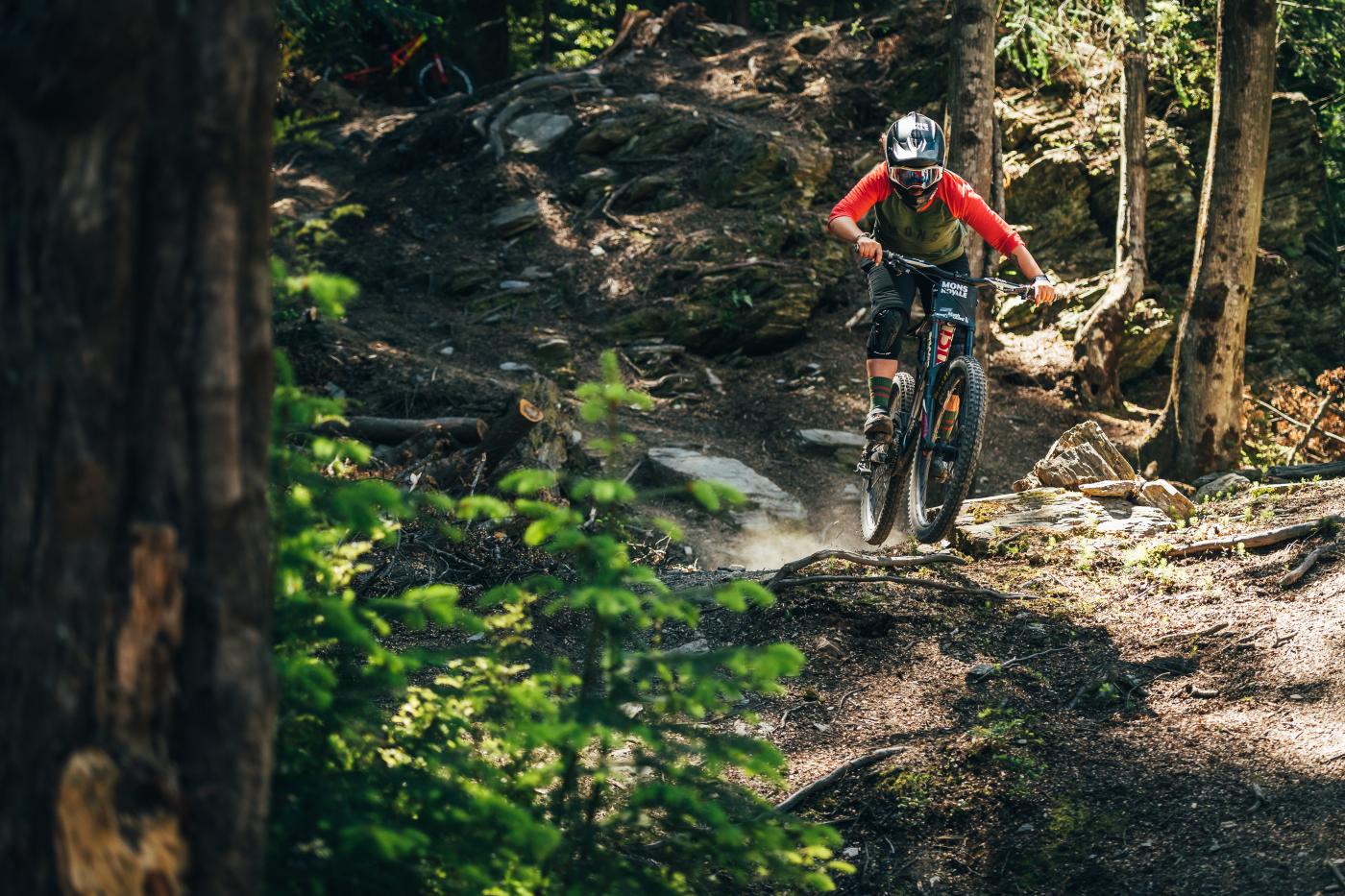 Queenstown Bike Park
Where: Wā​naka
Events: Air DH and Dual Slalom
When: 8-9 & 11-12 December
Cardrona Alpine Resort is a lift-accessed adventure playground between Queenstown and Wānaka. Ride all the way down to the iconic Cardrona Hotel if you're game! Once you're done biking, try something new and get amongst some mountain carting: it's the only spot in New Zealand.
Wānaka is known as an outdoor haven and well and truly earning its place on the global mountain biking map. Wānaka's newest bike park, Bike Glendhu, has over 1,000 hectares of terrain on Glendhu Station overlooking Lake Wānaka with some of the most stunning views imaginable. The diversity of its tracks is unmatched; from the Sticky Forest network of 20 trails to lakeside strolls to one of New Zealand's most unique experiences of heli-biking remote tracks in the Southern Lakes region. 
Discover things to see and do in Wānaka at lakewanaka.co.nz.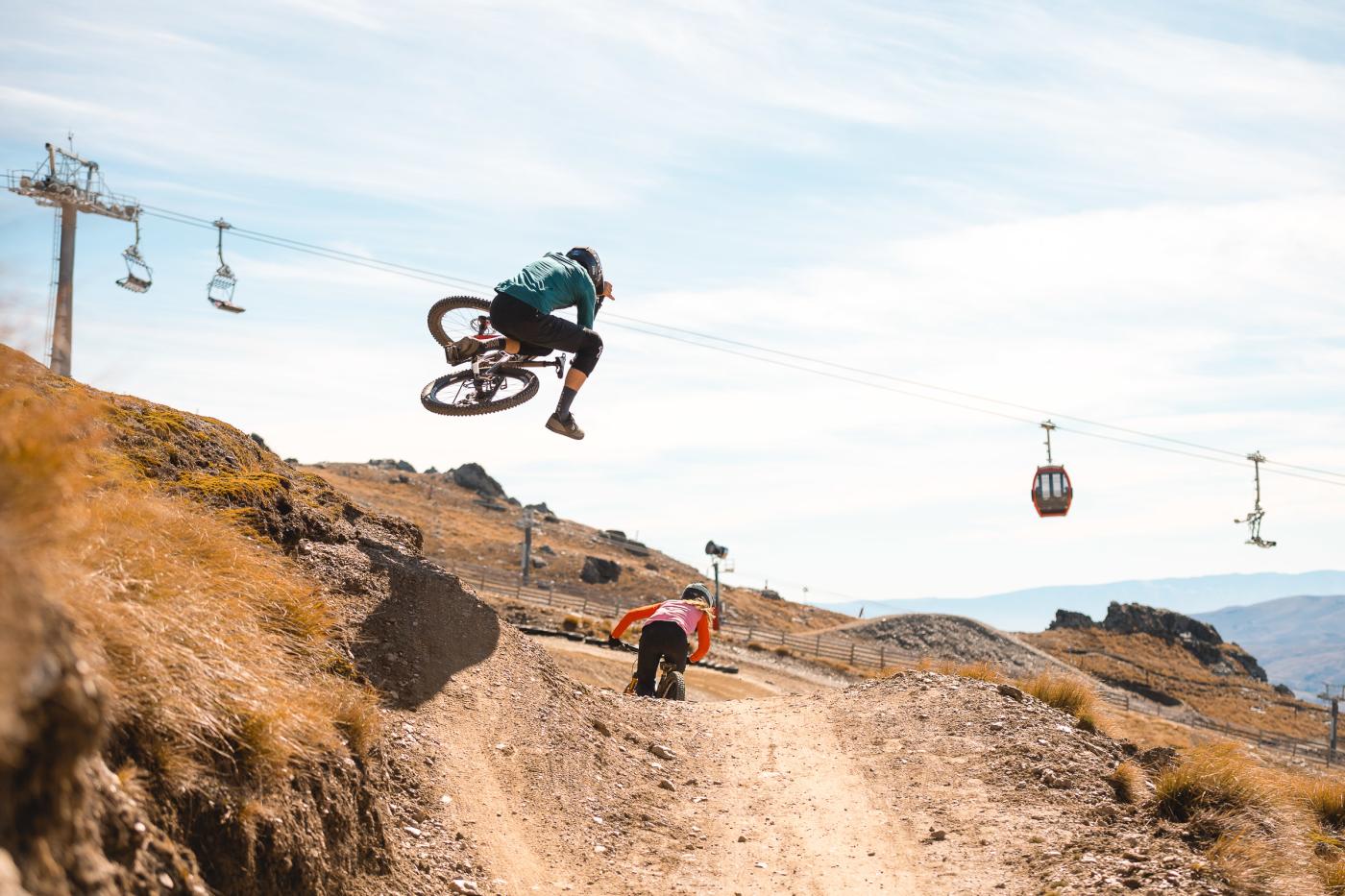 Cardrona Alpine Resort Bike Park
Missed the action? Check out the Crankworx Summer Series 2021 highlights.