Milford Sound Scenic Flights
BEST FOR: Some perspective
If you're time-poor but still want the life-changing scenery of Milford Sound and the Southern Alps, sign up for a bird's-eye view with Milford Sound Scenic Flights. Traversing the valleys and peaks of Fiordland National Park in your plane, you'll dip over cascading waterfalls, witness icy blue lakes and rivers, marvel at snow-capped mountains and skim above beech forests. You'll take a spin over Lake Wakatipu on the way home, before landing back at Queenstown Airport.
DON'T MISS: The 'Fly, Cruise, Fly' package includes your scenic flight as well as a boat trip across Milford's glistening fjord.
Skippers Canyon with Nomad Safaris
BEST FOR: New horizons
Venture off the beaten track with a private Nomad Safaris adventure through Skippers Canyon. Jump in to your luxury Tesla then head deep into the canyon along famous Skippers Road – hacked by hand and clinging to a sheer cliffside. Your view en route is the glorious Shotover River, once one of the richest in the world thanks to the discovery of gold here.
DON'T MISS: There's still gold to be discovered in the river, and your expedition includes time to go panning to find your riches.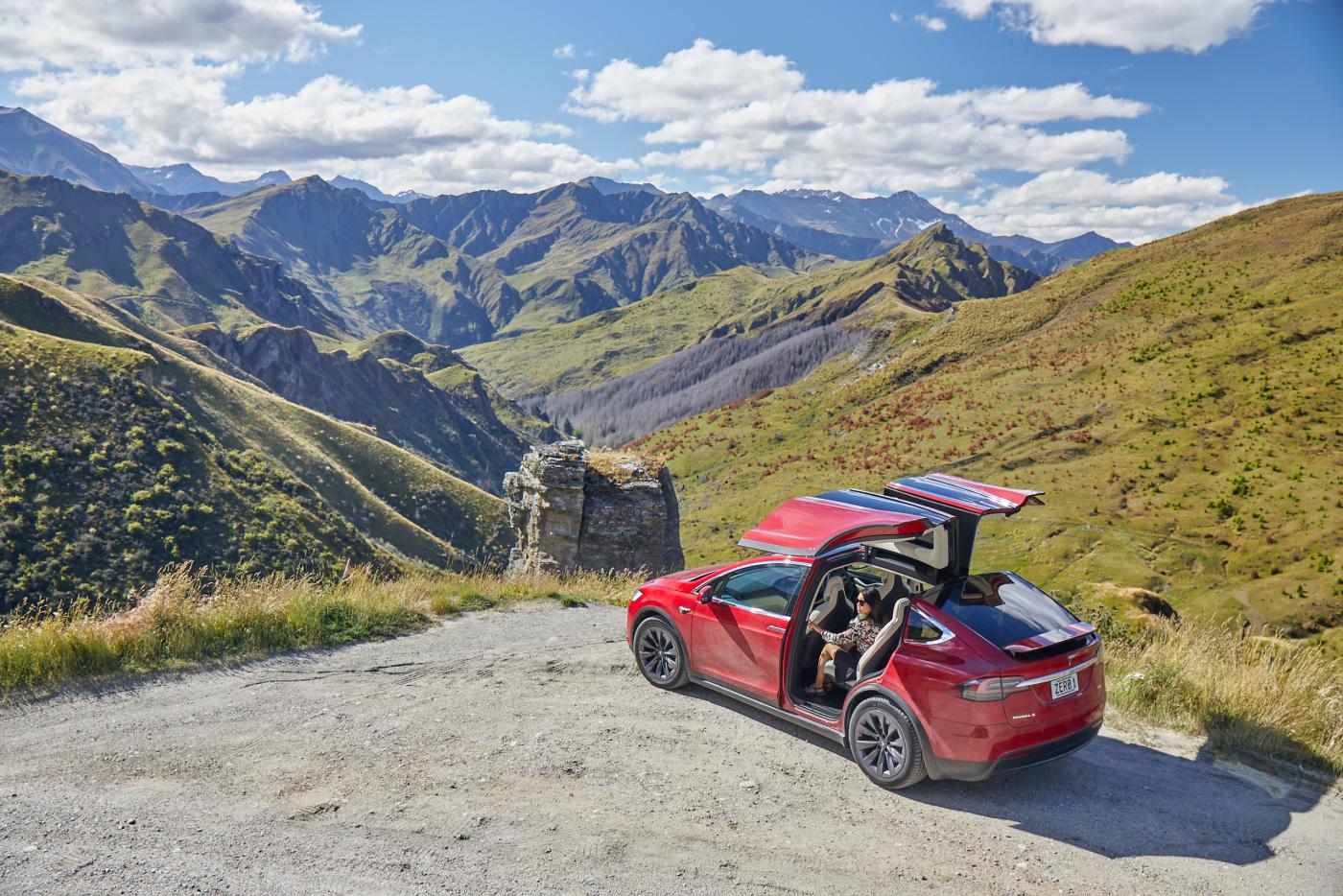 Private tesla tour through Skippers Canyon with Nomad Safaris
Pacific Jemm
BEST FOR: Making your friends jealous
You can cruise Lake Wakatipu, and then you can really cruise it, setting sail from O'Regans Wharf on the oh-so- sexy 24-metre Pacific Jemm. This shiny Falcon-S oozes sophistication and old-world charm, with teak finishes and plenty of outdoor space for lounging and soaking up views of The Remarkables. Pause to splash about on paddleboards or jump in the Mini Jemm boat to explore secluded coves – whether around the Pig and Pigeon Islands, Glenorchy or Jack's Point.
DON'T MISS: Sunset champagne and canapes, followed by a barbecue dinner or a formal five-course degustation.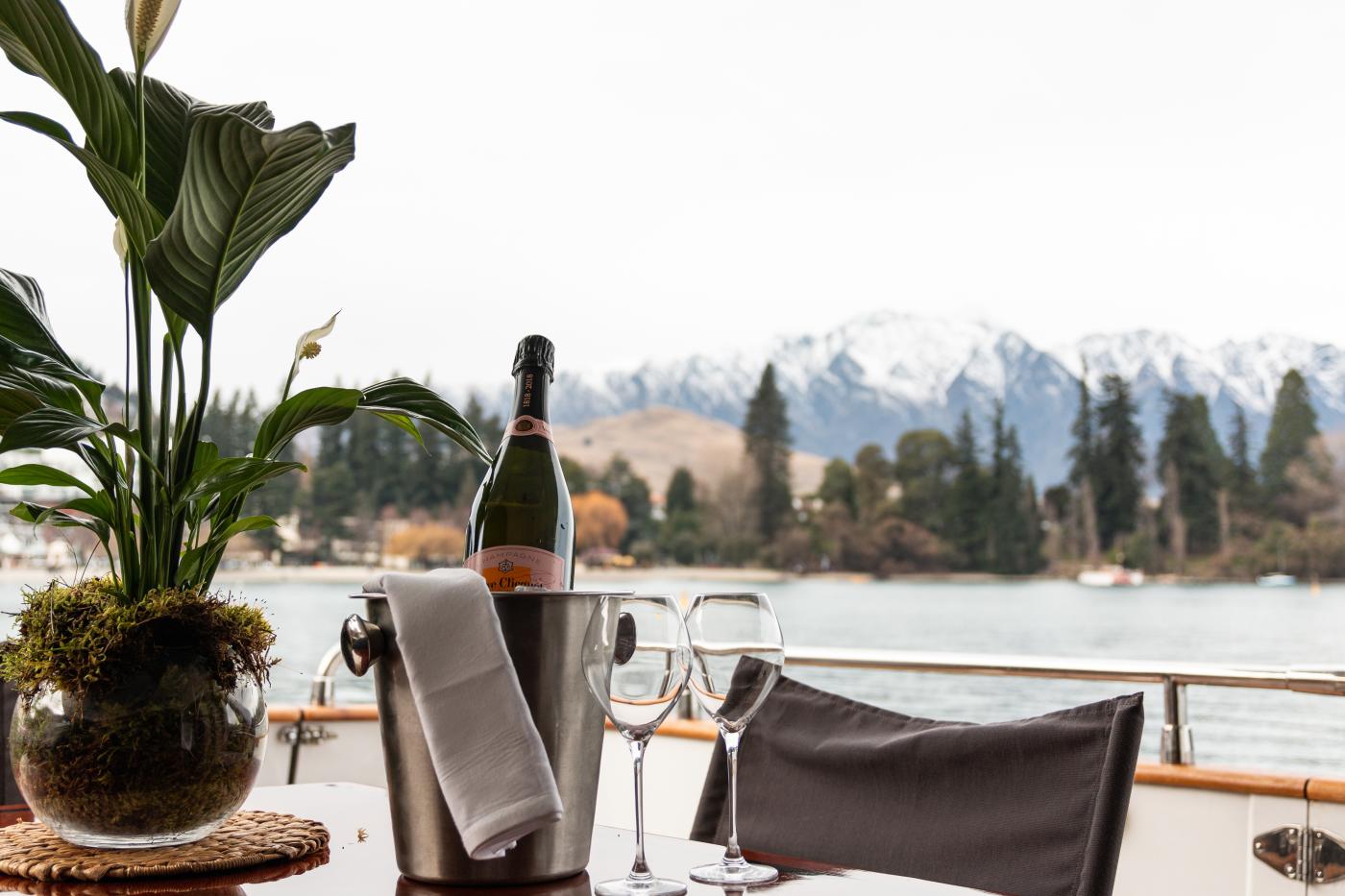 The ultimate day out exploring Lake Wakatipu on Pacific Jemm
Ultimate Hikes
BEST FOR: Life-changing adventures
New Zealand's Milford Sound is the stuff of legends, a place of wild glaciers and shimmering lakes and soaring peaks that appear to cleave off the edge of the Earth. The best way to take in this natural drama is with Ultimate Hikes, whose guides escort you through Fiordland National Park to the sound over five days, with accommodation en route in private lodges and gourmet meals that you'll well and truly deserve (you'll cover 54 kilometres in total).
DON'T MISS: There are a number of waterways along your route. Be sure to take a dip in at least one – it's a rite of passage among hikers.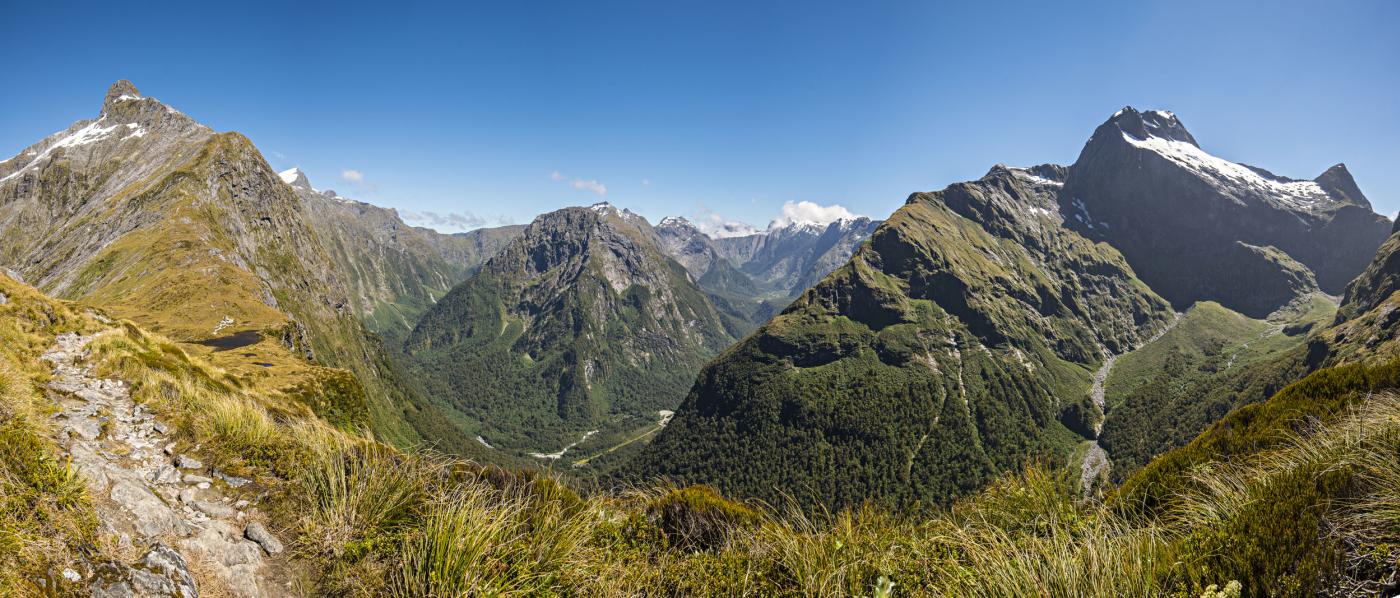 Milford Pass, Ultimate Hikes
Body Sanctum
BEST FOR: Mountain-weary limbs
When you've finished the Milford Sound trek make a beeline for Body Sanctum, where the massage list includes a Mountain Menu during hiking season – the 'Road to Recovery' package is a favourite, uniting a foot soak, exfoliation and lower leg massage, to ease your aches. The group also operates Vault Spa at Eichardt's Private Hotel and has a mobile massage service, which means treatments can come to you.
DON'T MISS: The 'Peace and Quiet' package includes a full body massage followed by a manuka honey facial, guaranteed to add a glow to your skin.
Nugget Point Spa
BEST FOR: A golden glow
After a day on the slopes at Coronet Peak, slide into the spa at nearby Nugget Point Hotel for pampering with views of the Shotover River. Arrive early to make the most of the aqua facilities, including a saltwater pool, marbled bath, steam room, sauna, hot tubs and mosaic rain showers. Then bliss out during the 'Rivers of Gold' treatment, including an exfoliation, body wrap, massage and facial.
DON'T MISS: After your treatment, head to the hotel's Kanuka Kitchen to refuel on nutritious bites like jackfruit bao buns or miso-glazed tofu steak.
Millbrook Spa
BEST FOR:  Over-the-top pampering
Regularly voted Queenstown's best resort spa, the facility at Millbrook Resort has one of the most comprehensive (not to mention indulgent) treatment menus you'll come across. Check in here for a facial (there's one involving collagen and quartz), body wrap or massage, then add on a manicure and pedicure and other luxe beauty procedures.
DON'T MISS: The five-hour 'True Luxury' deserves its name, uniting a bath soak, body wrap, facial, mani or pedi and platter of refreshments before you depart.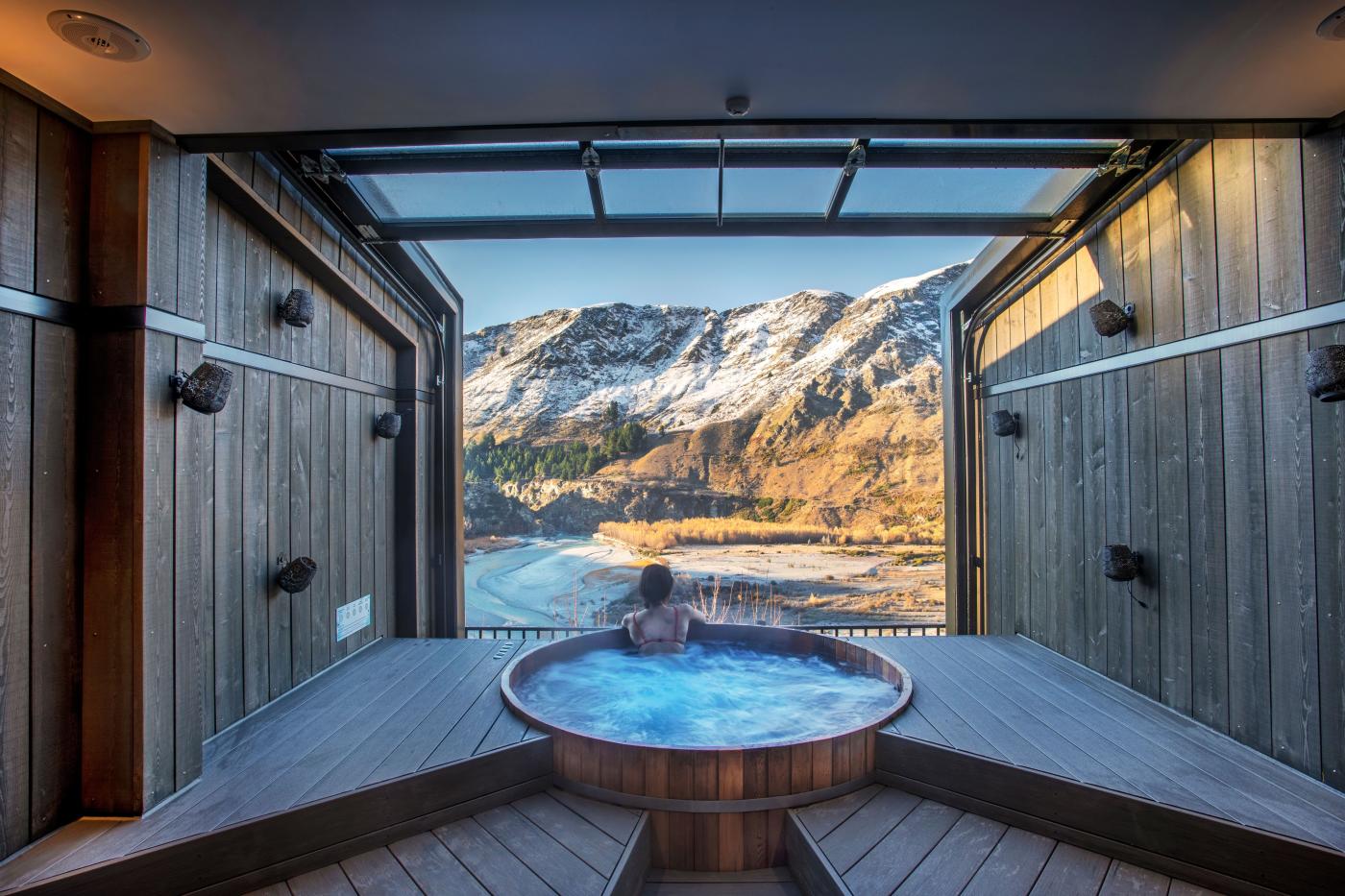 Spa days don't get much better than those spent soaking at Onsen Hot Pools
Onsen Hot Pools
BEST FOR: Unrivalled bliss
Taking Japanese bathing traditions and transforming them in a quintessentially Queenstown setting, Onsen is a place you could easily while away a day. Set high on a cliffside overlooking the Shotover River, the establishment features a range of cedar-lined hot pools, heated to 38.5 degrees so you can use them snow or shine, day or night – each comes with a retractable roof to instantly transform your setting from indoors to outdoors – as well as new alfresco mineral pools, rich in magnesium.
DON'T MISS: Put aside three hours for 'The Ultimate Relaxation Experience', which unites a soak followed by a face or body spa treatment of your choice.