Taco Medic is a Queenstown institution, having started serving tacos from a truck in Queenstown in 2014 and stolen the hearts of visitors and locals alike ever since. Owners Ant and Robbie now operate two permanent Taco Medic locations – one in Queenstown's CBD and the other recently opened in Frankton's Queenstown Central development. 
What inspired you to prioritise implementing sustainable/environmental initiatives at Taco Medic?
We recognise that we can't do what we love, cooking people healthy and fresh food without respecting and protecting the planet that grew it. When fresh, colourful, delicious food is served up in front of you, it is important to be aware of the holistic process of cooking, to understand that the ingredients were not made in the kitchen. Our menu is inspired by the earth and our entire operation is founded on transparency. We want people that eat at Taco Medic to watch their food being cooked and feel good about where their food comes from while eating at a restaurant that is making an effort to reduce their environmental impact.
Also, having us co-founders born and bred on the South Island of New Zealand, the connection to the land is strong. Taco Medic allows us to share our passion for bringing people together over great food to help people connect not only with each other, but with the sources of their food.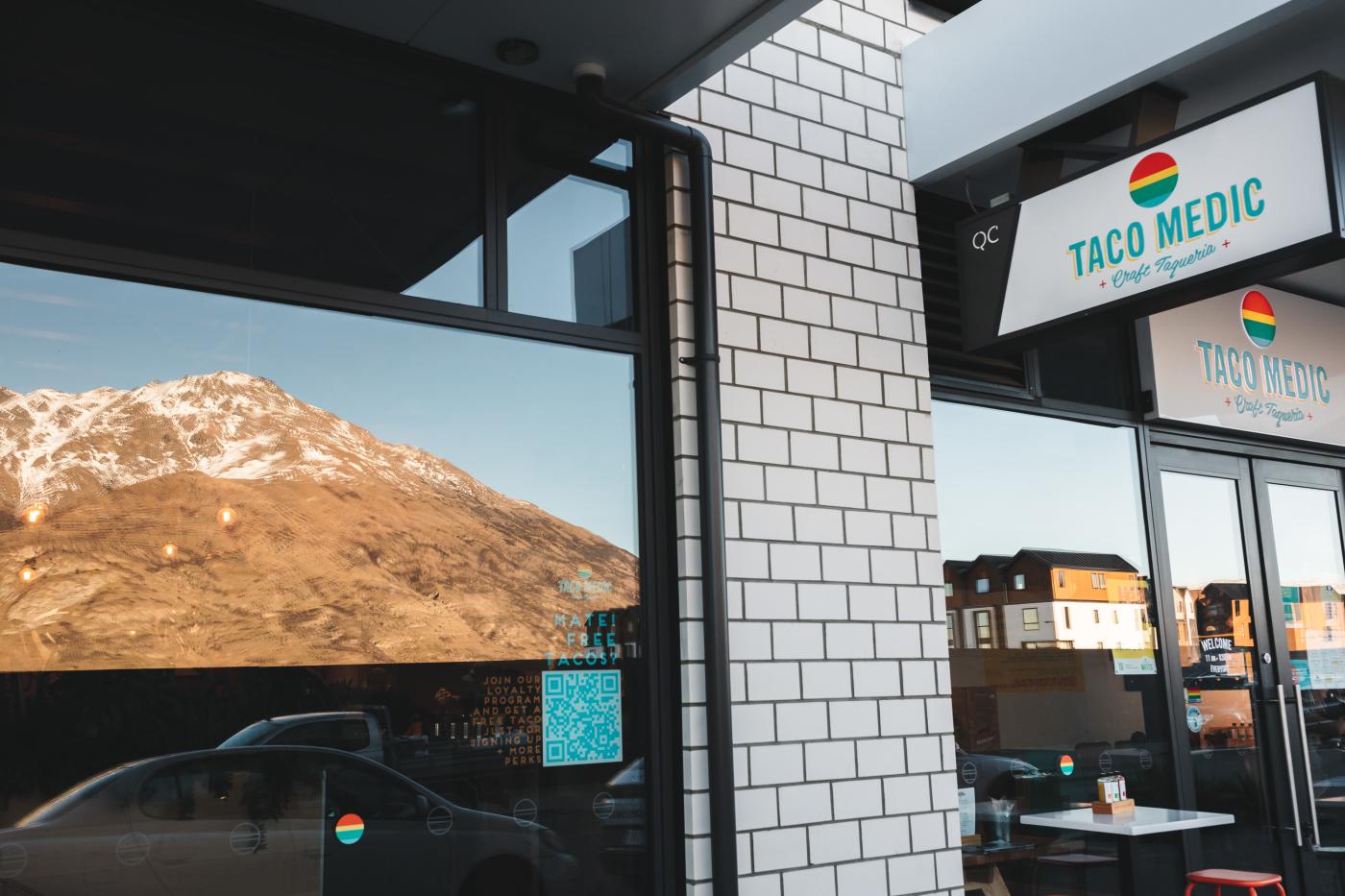 Taco Medic Queenstown Central
Any notable barriers to more sustainable/environmentally friendly operations that were discovered in the process?
Cost/benefit thinking - change does not happen overnight and there would be very few businesses that have the extra cash lying around to do every environmentally conscious incentive under the sun all in one go. Change is constant and we all need to be focused on creating the direction of change, so start small, every time you have a decision to make operationally, just include the thought "is there a better way" in the decision making.
Sometimes it's an easy solution to implement and sometimes it's hard but at least you are conscious of decisions that can be improved on. We all need to understand that when we choose to save costs by using non-environmentally conscious products like single use plastics there is a cost to our planet.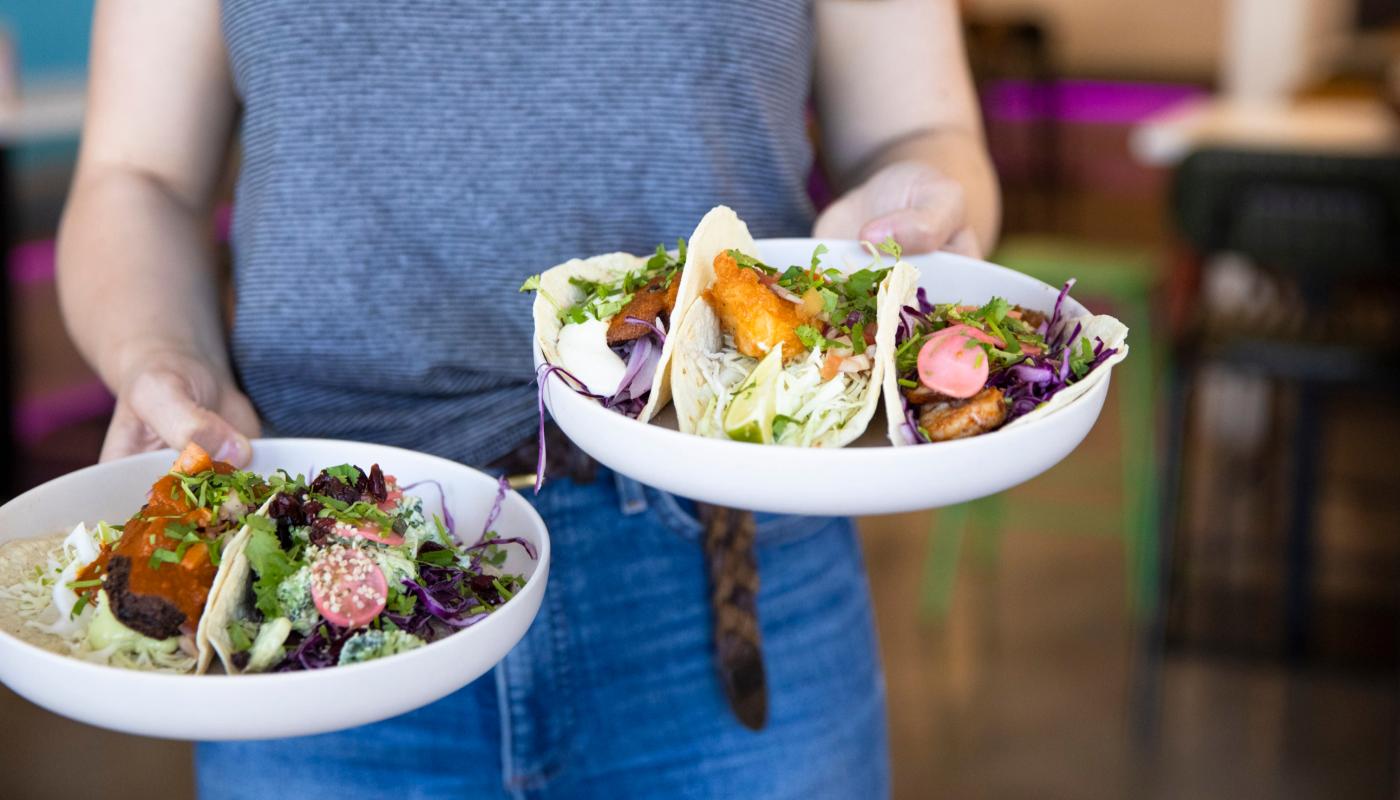 Taco Medic Queenstown Central shot by Troy Tanner
Easy changes you'd recommend for more environmentally friendly cafe operations?
Swap any single use plastics products for biodegradable/home-compostable where possible. There are so many affordable brands in NZ to choose from these days. 
Swap any drinks that are for sale from plastic bottle vendors to glass bottle vendors.
Instead of having takeaway menus, have a QR code people can scan to access your menu online or a single sheet that they can take a picture of for later.
Join Refill NZ to allow customers to find you as a place in NZ that will allow you to fill up your reusable water bottle (if you have those capabilities).
As a customer: bring your own takeaway container, water bottle, etc. it takes all parties making an effort for a real impact to be made. 
Can you share a few interesting pieces about your current operations and new restaurant fit out that are geared towards minimising environmental impact?
Fit out:
PET lamp: our main light fixture in our QTC shop is made by PET lamp, a company that takes PET plastic bottles discarded into the ocean and beaches and weaves them into stunning lamps. Here's a link with some more information about what they do: https://www.petlamp.org/ 
Reclaimed Wood: across all of our counter walls we used 100% reclaimed wood from old barns and boardwalks. Also, we used all second hand frames for our wall decorations and in our future stores will be looking to fill with reclaimed furniture. 
Plants: we use 100% real plants in our kitchen decor! No plastic plants.
Community Wall: we have a chalk community wall for people to promote community news, avoids use of heaps of paper for posters, organic advertising!
Packaging:
Takeaway Packaging: we currently use 100% biodegradable packaging and accept reusable takeaway containers brought from home
Refillable hot sauce bottles on tables to minimise waste (otherwise we would need dozens of new bottles every day!)
Staff Aprons: we partner with Little Yellow Bird in Wellington to provide staff with the most sustainably, ethically and locally sourced aprons we can.
Refill NZ: just started our partnership will Refill NZ to allow people to come in and refill their water bottles in our shop to avoid single use water bottle usage.
Support Local: hired local artists to hand painted all of our murals and signage in the store, order as many of our drinks as we can from local companies (Almighty Juices, local brewery connections with Altitude Brewing and Crimson Badger Brewing). All of our drinks are in glass or on tap. 
Sustainable Ingredients: We partner with local and fresh food suppliers like Harbour Fish, who are committed to ethical/environmental practices. We have no freezers in our restaurants, we only cook with fresh food and order the proper amount to minimise our food waste.
Next up: We are launching an internal Green Team in early 2023 to be engaged in all departments of our business and ensure we are keeping up with the best eco-conscious practices in our decision-making processes.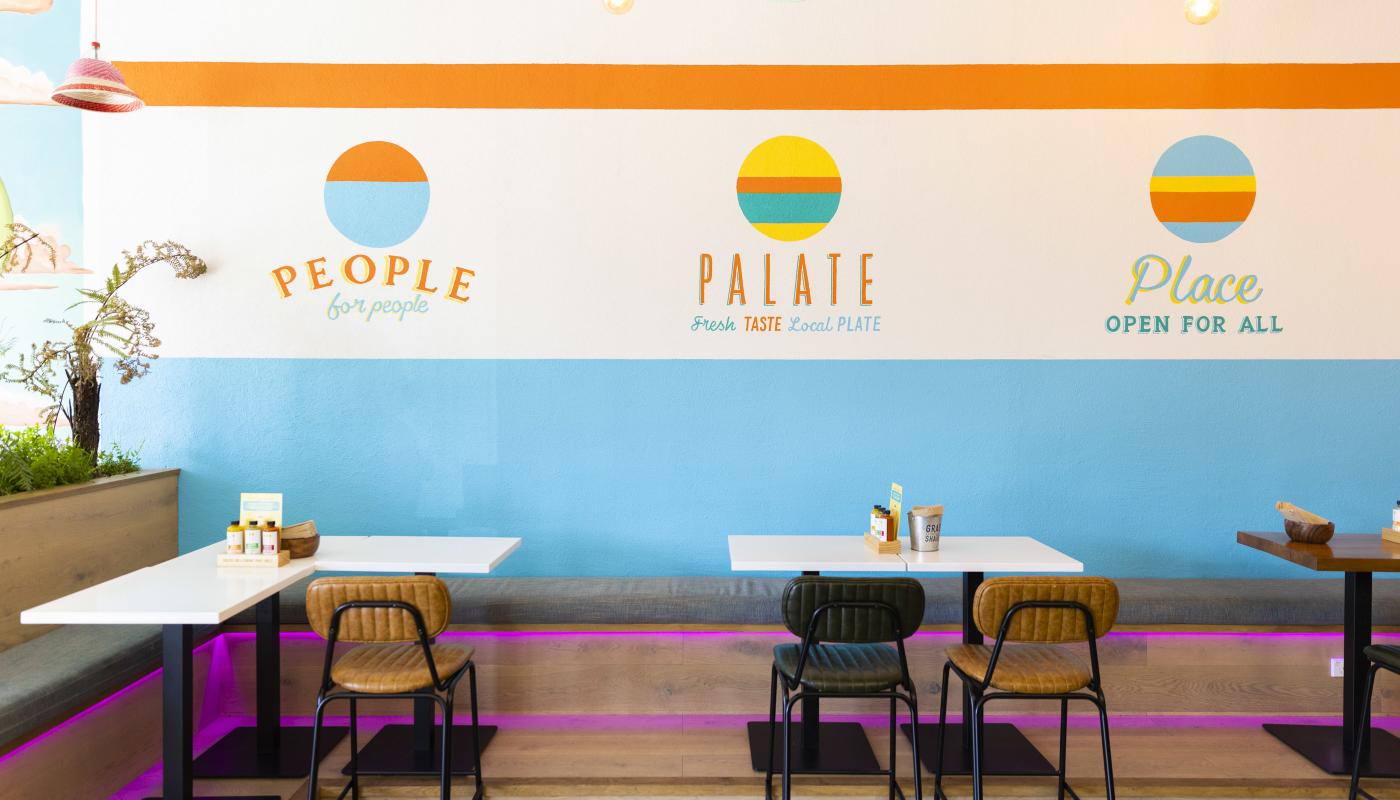 Taco Medic Queenstown Central shot by Troy Tanner