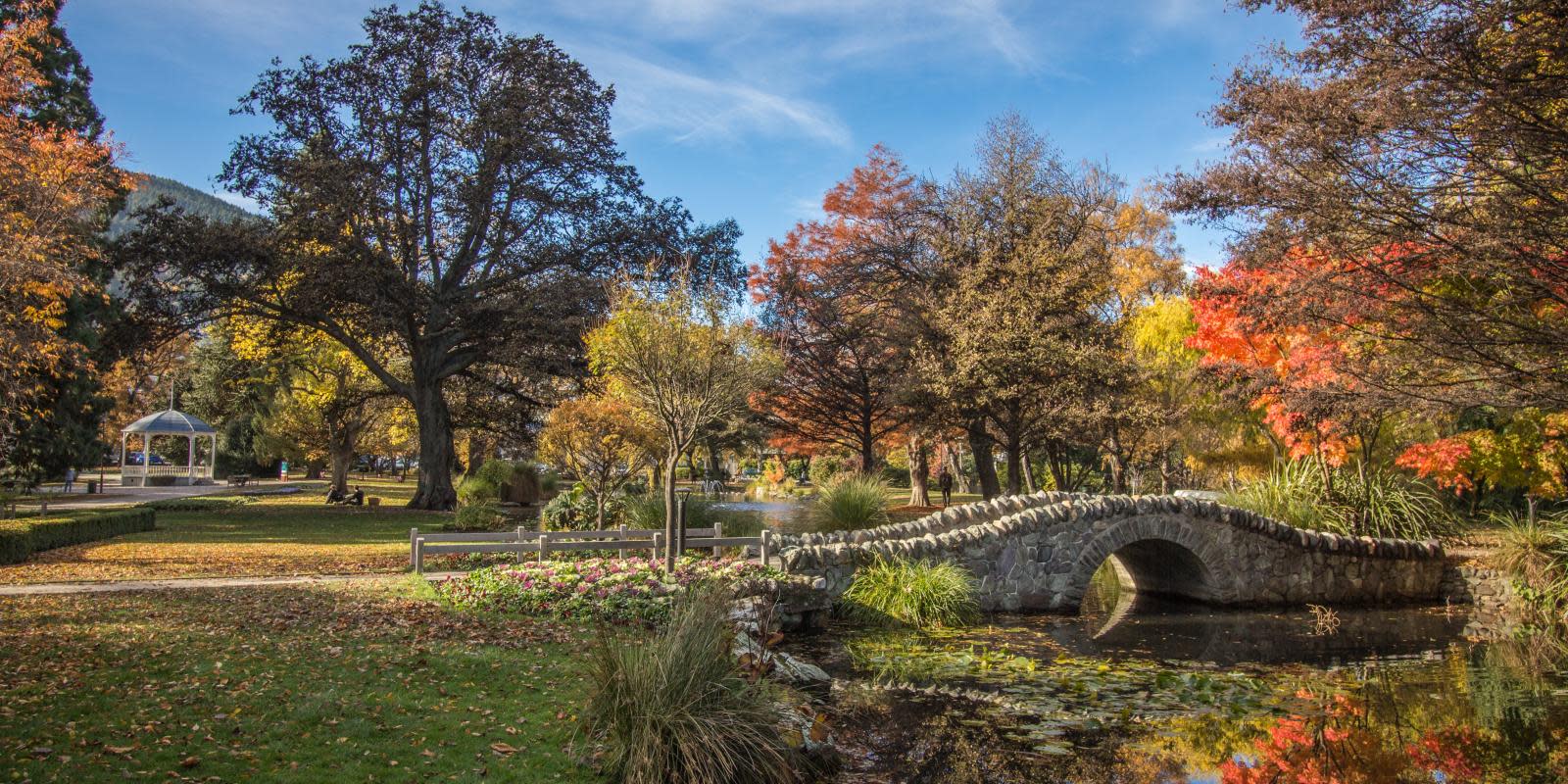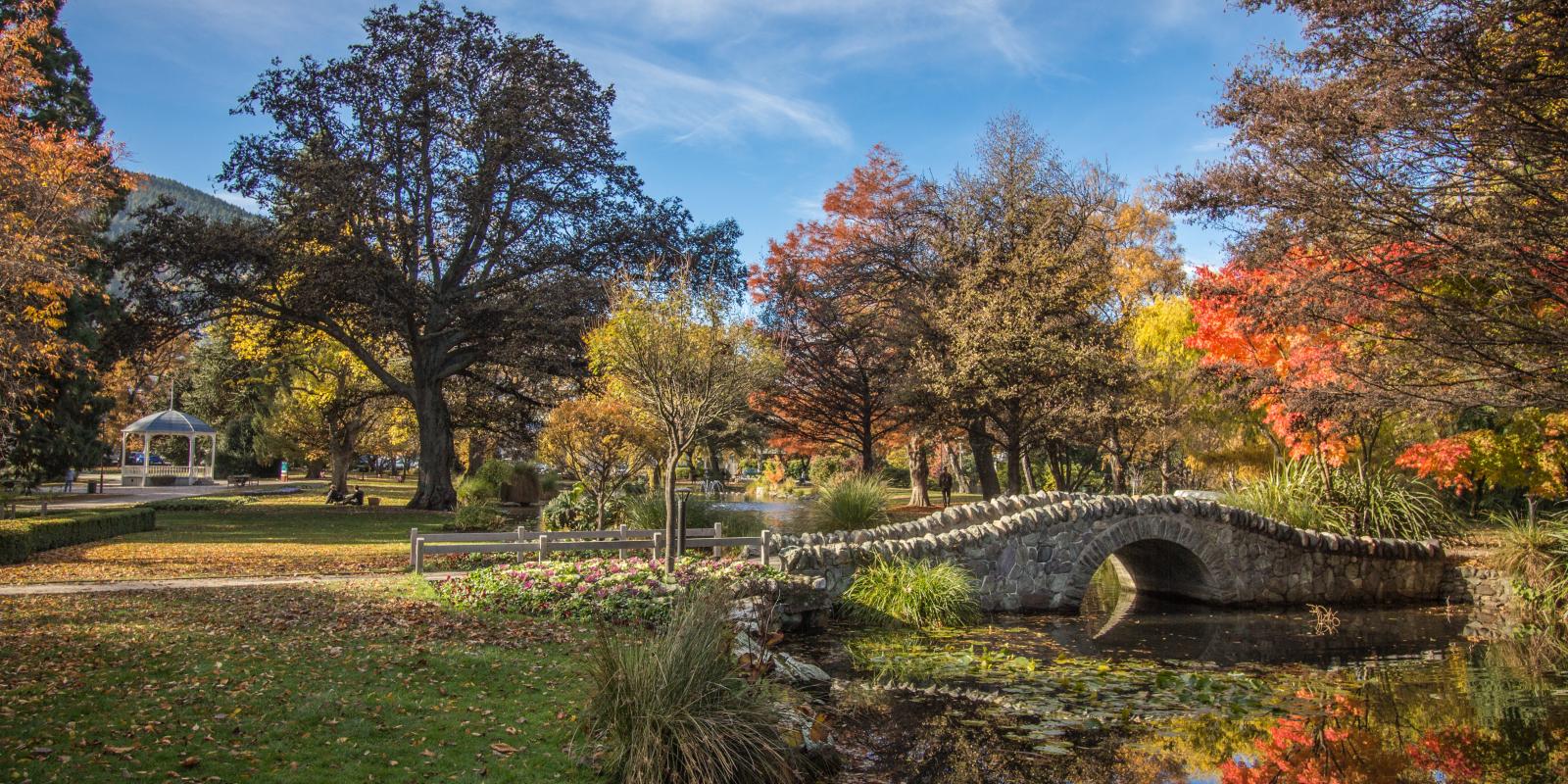 Gardens and Disc Golf
Visit the Queenstown Gardens and play a game of disc golf. You can purchase a disc at many of Queenstown's outdoor stores, or hire them from the Queenstown Ice Arena in the Queenstown Gardens.
Journey Back in Time 
Head down to the Main Town Pier to take a trip back to a time when dinosaurs roamed the earth at Time Tripper. The newly-opened animated show situated under Lake Wakatipu takes you back to the beginning on a journey through time and legend, where you can experience 90 million years in just 30 minutes. Learn about how Lake Wakatipu was carved out by a giant glacier and experience the adventure activities you can do in Queenstown, all from the comfort of your seat.
Become a People Watcher
Visit the historic Kawarau Bridge and watch bungy jumpers, and zipliners while keeping your feet firmly on the ground!  It's a scenic 30 minute drive from downtown Queenstown alongside the Kawarau River.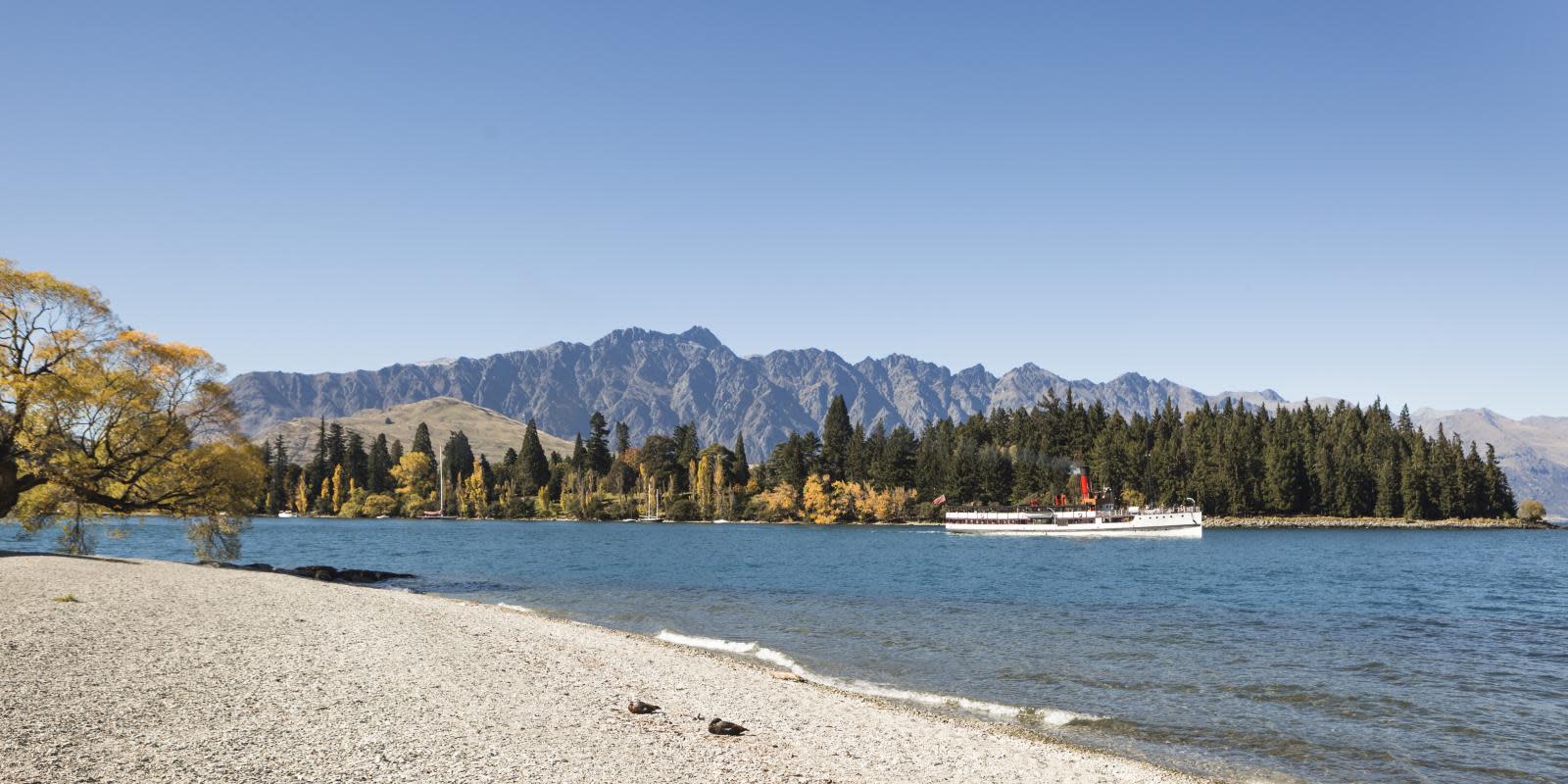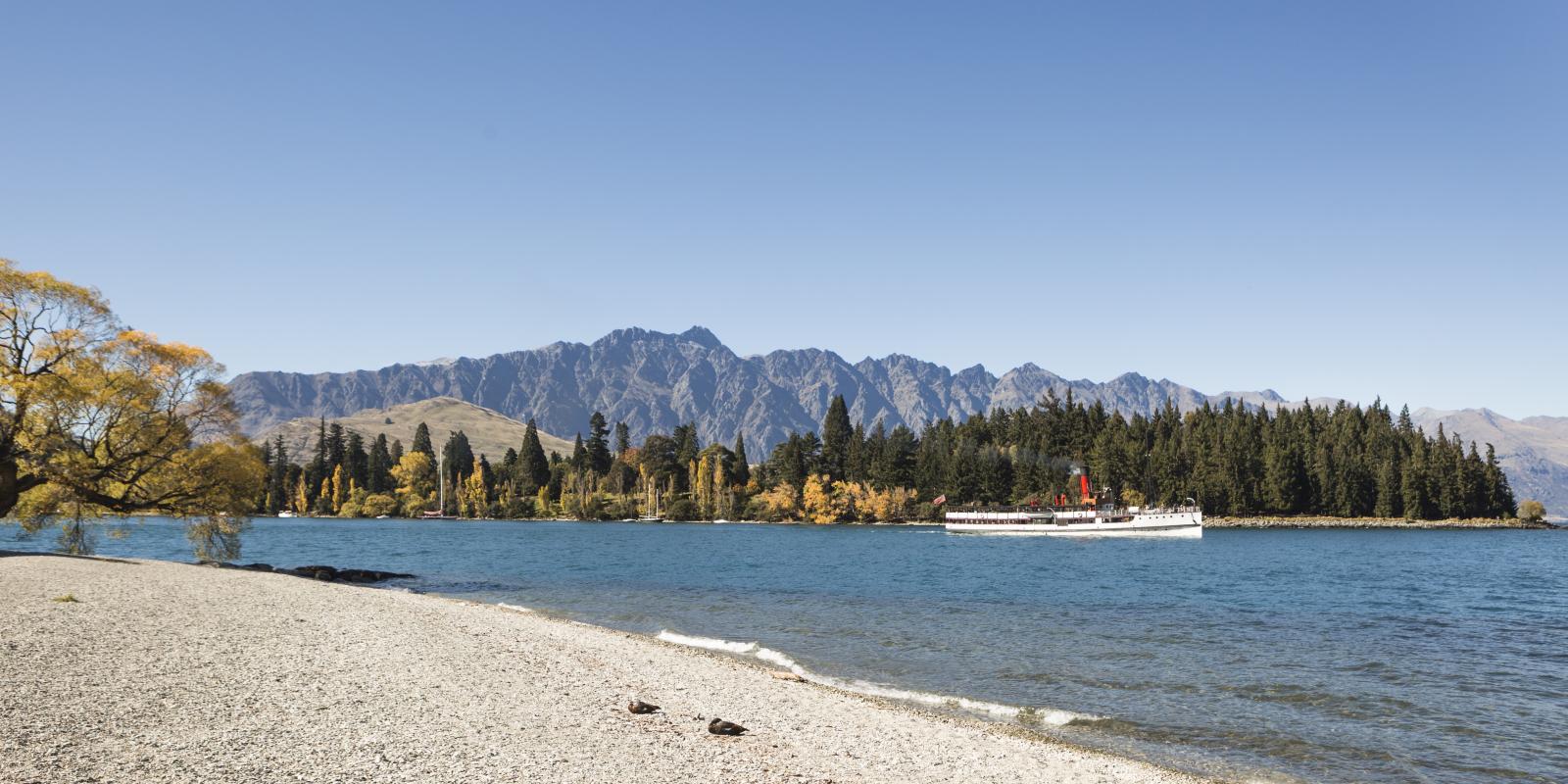 Watch the Water Action
Watch the jet boats, steamship and state of the art catamaran in Queenstown Bay. The bay is a hive or activity with scenic cruises and  jet boats leaving every hour, often performing 360's before leaving the bay, and you won't miss the iconic TSS Earnslaw coming in to Steamer Wharf, every two hours or so.
Visit a Playground
Visit some of Queenstown's playgrounds. There are over twenty playgrounds in the region from Arrowtown to Sunshine Bay and in between, with six located in Queenstown and Frankton. For a complete list visit the Queenstown Lakes District Council website.
Spot Paragliders
Head out to Flight Park (along Malaghans Road to Arrowtown) in spring, summer and autumn to watch paragliders and hang gliders land. Even if you stay in Queenstown you can see paragliders slowly heading for the ground from the top of the gondola.
Find Beach Time
Head out to Frankton beach as the water is slightly warmer due to it being shallower than Queenstown Bay. Find a swimming hole in Arrowtown,  or a spot under the willows at Lake Hayes for a dip.
Lakes District Museum
Learn about the history of Queenstown at the Lakes District Museum in Arrowtown, and try your hand gold panning on the Arrow River (you can hire gold pans from the museum and from a number of other premises in the township). You can even hire dressups and have your picture taken as if you were from Victorian times.
To Market, To Market
On Saturdays, visit the Queenstown Arts & Crafts Market at Steamer Wharf or the Remarkables Market in Frankton, pick up some local food for a picnic, or something unique to the region to remember your time in Queenstown.