There are many destination cocktail bars in Queenstown, with cocktails named according to the establishment's menu, setting or history, as well as the more traditional favourites available on request.
Mulled wine, the perfect balance of spices, red wine and fruit is a true European favourite and during winter, mulled wine can be found in most pubs and bars, as it's considered a staple for the all-important après-ski. Some bars even do a tangy mulled berry cider for something a little different.
Many of Queenstown's bars have become experts at exquisite espresso martinis, which originally hail from bustling London, but find themselves particularly welcome on a night out in Queenstown. The Bunker bar, Sundeck and the bar at Jervois Steakhouse are a few of the bars famous for their espresso martinis.
Spicy, tangy or mild, a Bloody Mary is an acquired taste and on the menu at many bars along the lakefront that offer brunch to blow out the cobwebs after a night out. You can find great Bloody Mary's all over town, we recommend trying out Yonder and pairing it with something delicious from their brunch menu.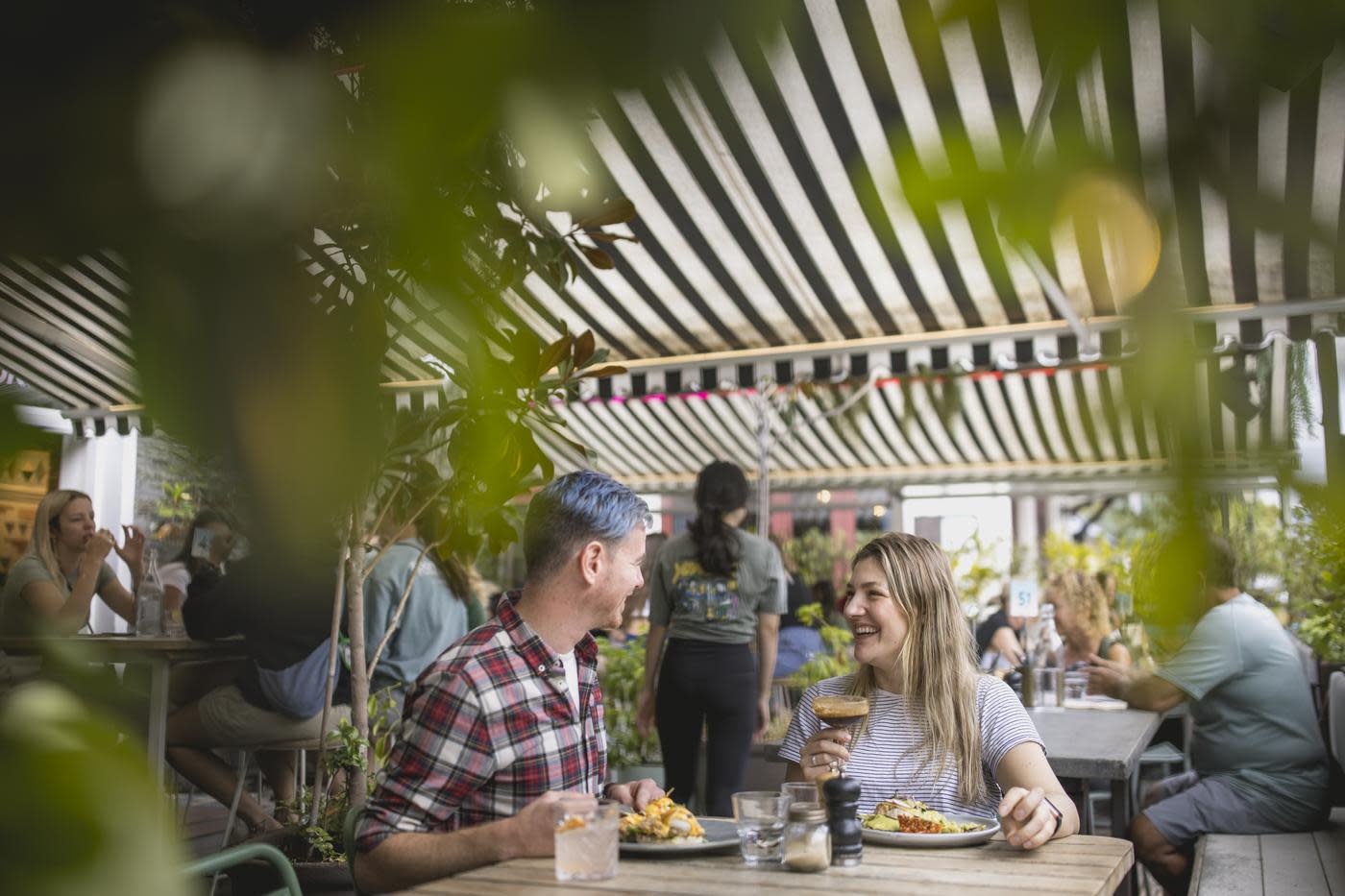 Cocktails and brunch at Yonder
Queenstown is home to a number of fabulous Mexican restaurants. To compliment your spicy Mexican meal, make sure you order a refreshing margarita frozen, blended or on the rocks garnished with salt or sugar. 
Birdy is home to the world-famous money shot. This creamy banana cocktail is a staple menu item year-round and a destination cocktail for visitors and locals alike. 
The classic shaken not stirred martini is served fresh and often at Little Blackwood, No. 5 Church Lane, Eichardts House Bar and The Bunker Bar. Many more bars in Queenstown have the classic cocktails available, you just have to ask.
Arrowtown icon, The Blue Door, is famous for its open mic nights on a Wednesday, as well as the classic Whisky Sour. Find the ubiquitous painted door and enter a local's favourite.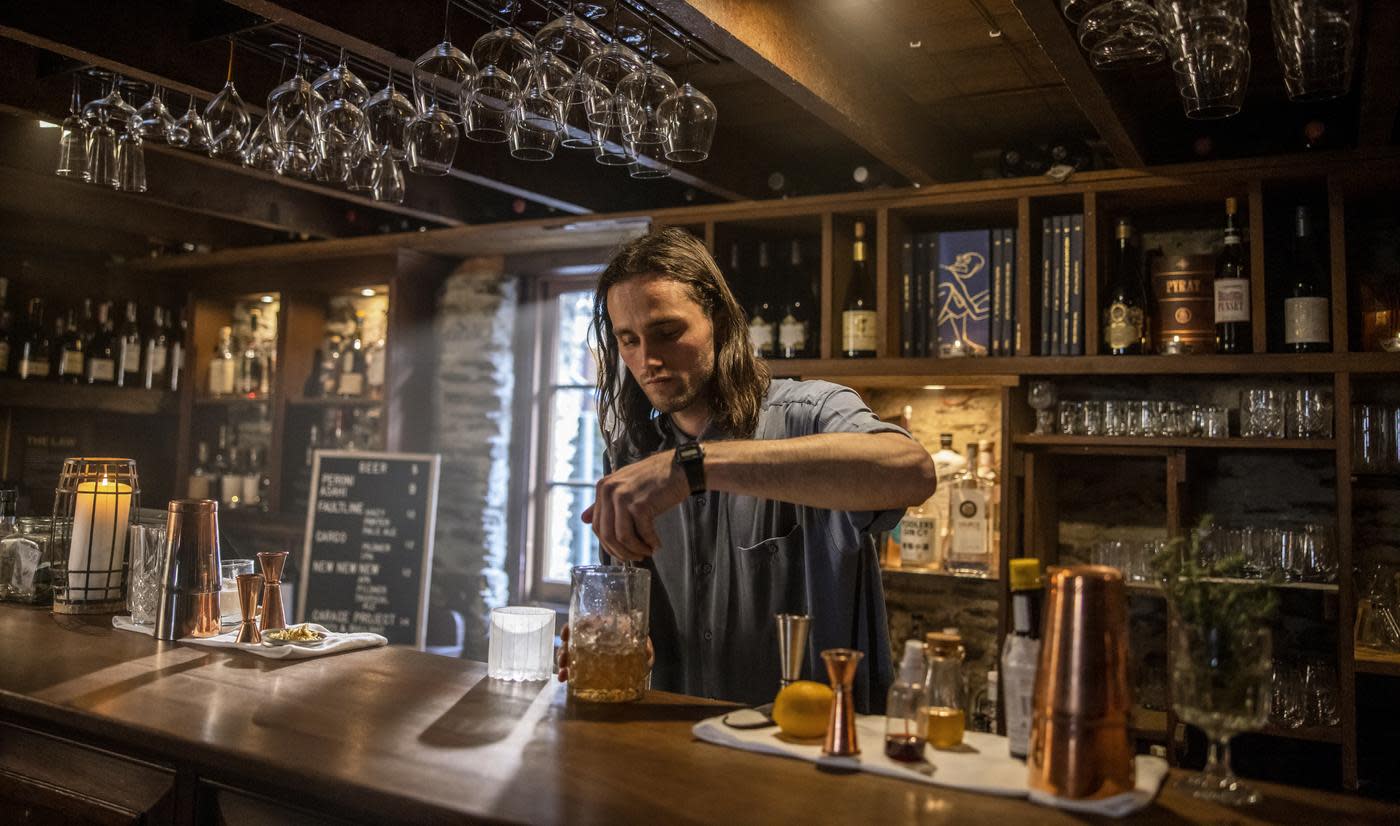 The Blue Door, Arrowtown. Image: Miles Holden
For something a bit different, head to one of Queenstown's three ice bars, and enjoy a cocktail from an ice glass, sitting in an ice car or patting an ice polar bear.  Both spots have specialised cocktail lists, with the biggest challenge not being how many you can try, rather how long you can stay inside the -5 degree bar.
If you are a purist, rest assured that most bars will shake up your favourite classic on request.