The Playground
If you still hanker after the good old days of Bullrush at primary school  the Playground is for you. Designed for big kids of all ages, the Playground is a riot of fun activities. The founders wanted to create an adult sized version of the best adventure playgrounds you remember from your youth. They succeeded.
Choose from paintballing, bubble soccer, archery combat with foam tipped arrows, rope challenges, and a giant human foosball set up.
Team building and group development is the Playground's forte, and they're happy to customise a programme of activities to your group and your goals. The Playground is at the foot of Coronet Peak, only a 20-minute drive from Queenstown.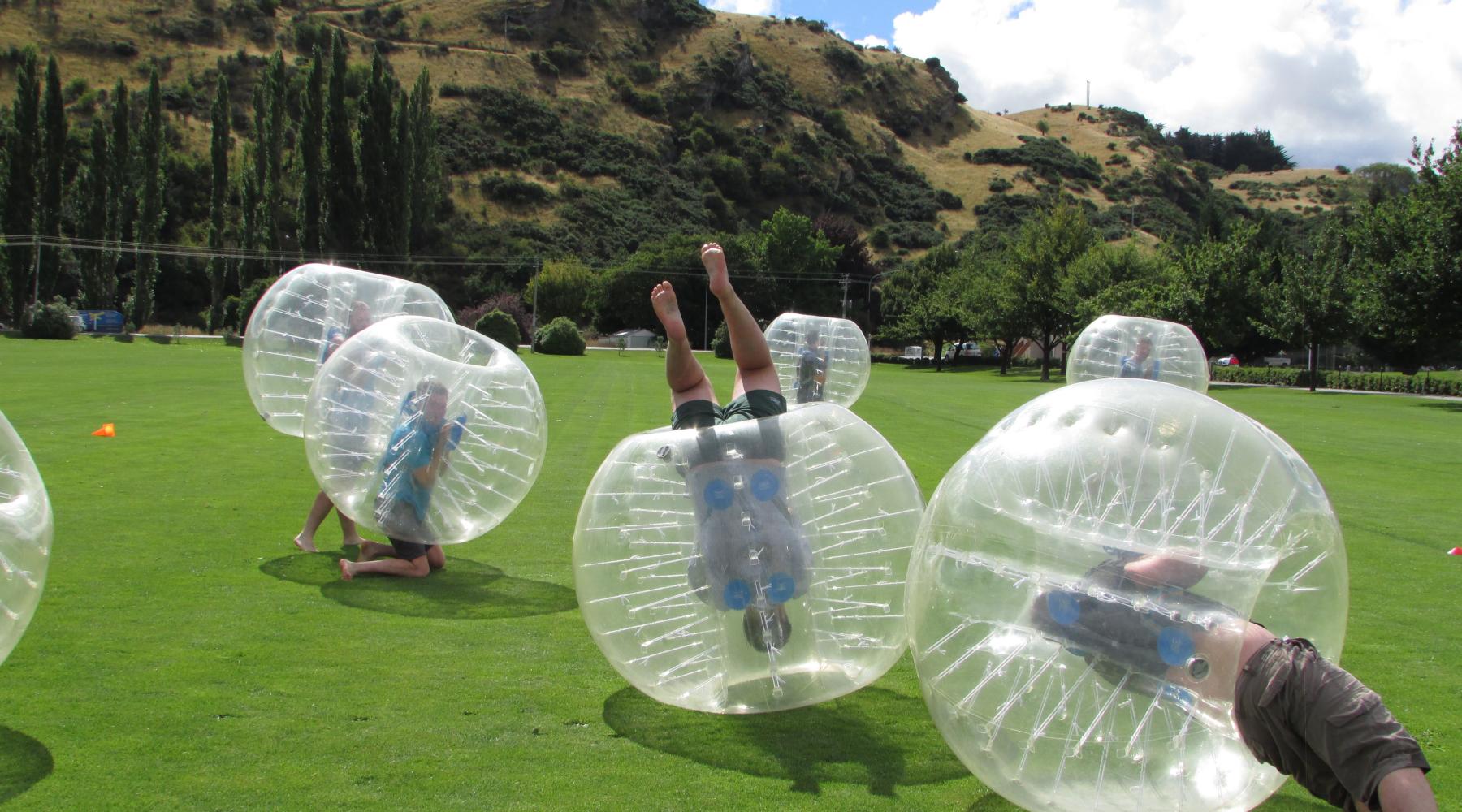 Take a tour of Central Otago wineries
And now for something a little less frenetic (but just as energetic if you cycle). Central Otago is the world's southernmost winegrowing region. There are 200 vineyards within 40 minutes of Queenstown. Learn about the Central Otago wine region, meet local producers, become a wine connoisseur, and have an adventure, with a Queenstown winery tour.
Make a day of it, and combine wine with exercise, by cycling one of the great cycle trails that meander to and through the Gibbston Valley. Gibbston, known as the valley of vines, is the nearest of the six winegrowing sub-regions, a 25-minute drive from Queenstown.
You can start from Arrowtown and cycle 14km to Gibbston Valley, along the Arrow River Bridges Trail. The Gibbston River Trail is around 9km of flat, easy riding, passing a dozen or so cellar doors and other attractions lining the Gibbston Valley
Bike tour operators can drop you at the start of the trails. They'll even collect you at points along the trail, so you don't have to do the full distance.
If your team don't have the time, or the stamina, for a bike tour, a shuttle bus runs two-three times daily to Gibbston Valley Winery. You can hire a bike at Gibbston Valley, and explore a few other wineries, or simply explore Gibbston's own extensive cellar door.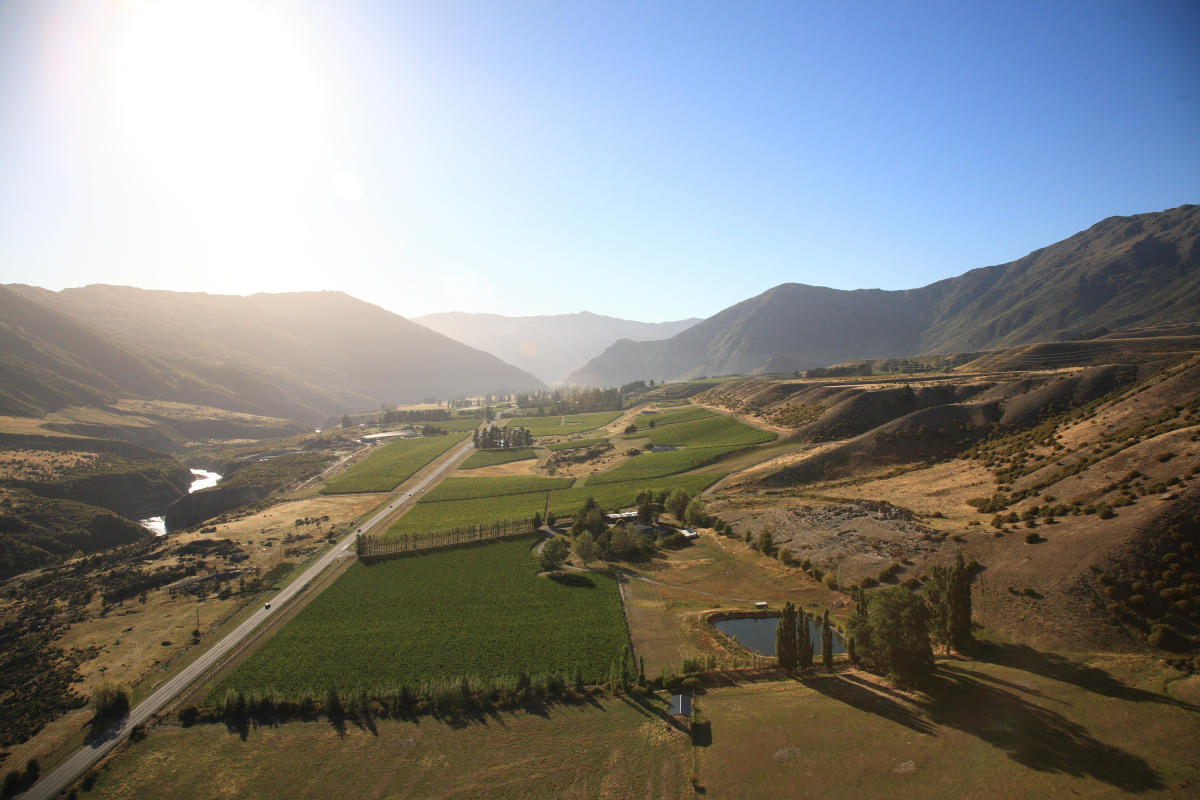 The Oxbow Adventure Co.
Coming soon, the Oxbow Adventure Co. is relocating from Wanaka and opening an adventure playground in Gibbston Valley, with jetsprint boats, 4WD off-road buggies, and clay bird shooting. Their 4WD off-road buggies have a low centre of gravity which allows them to go pretty much anywhere. The custom-built course will include vertical hill climbs, rock features and other hair-raising, yet exhilarating obstacles.
Oxbow have built a lake especially for their jetsprint boats. These can reach 100kmh in two seconds. They were designed and built by world jetsprint champion Peter Caughey.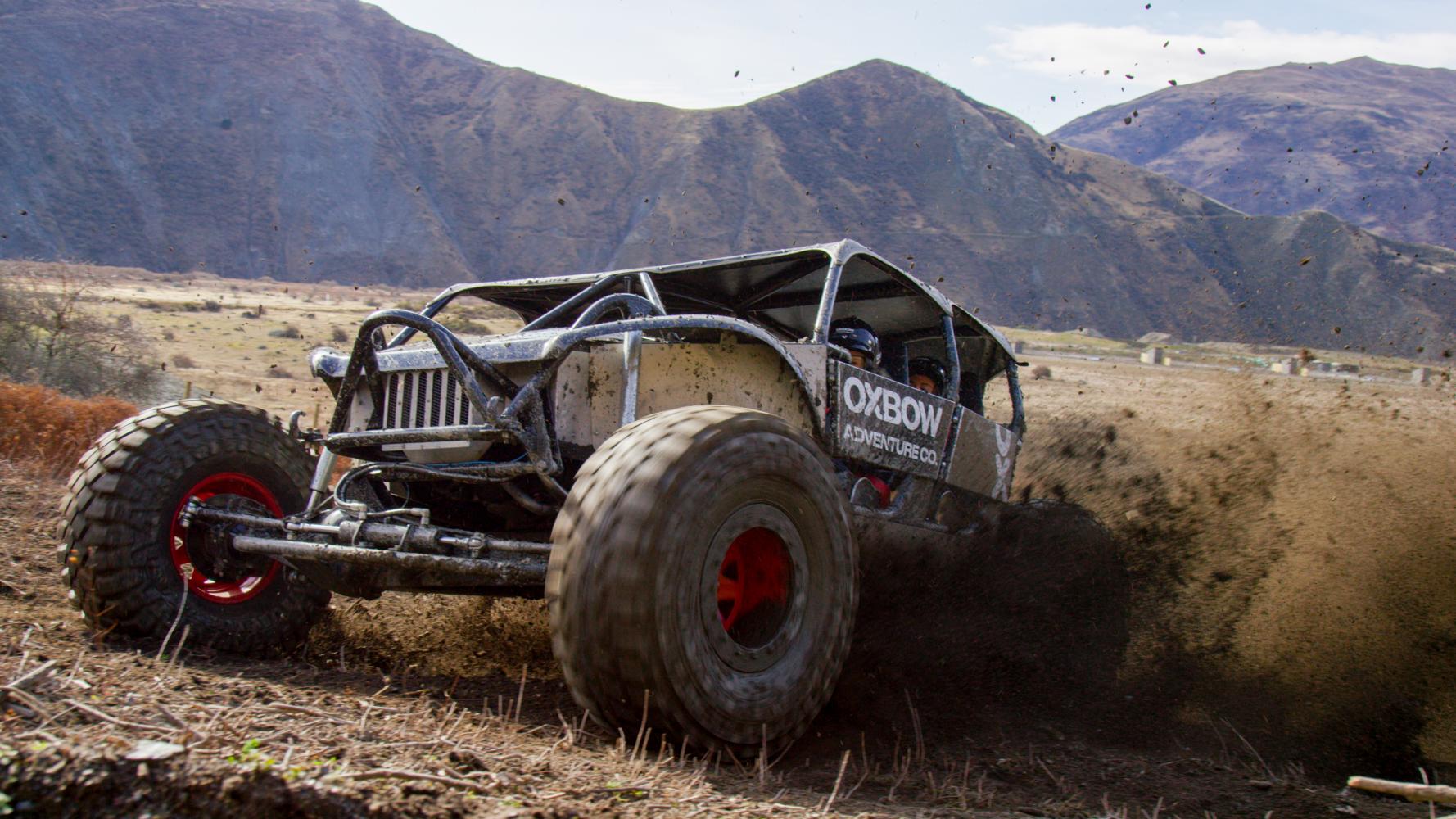 Get airborne
Flying is one of the best ways to explore the Southern Alps. Many of the most magical spots around Queenstown can only be reached via a multi-day backcountry hike. Or you can hop in a helicopter and be there in minutes.
Picnic on your own private peak. Heliski backcountry slopes for pristine off-piste powder. Take a scenic flight to Milford Sound or land on a glacier. Fly to a remote West Coast beach, where a diver will meet you with fresh-caught crays. Helicopter into the world's most scenic golf-hole, 4,500 feet above Queenstown. Get dropped off with your mountain bike to ride thar tracks in the high-country. Tour Lord of the Rings locations by chopper.
We may have missed some of the myriad air adventures you can have from Queenstown. But you get the picture. Scenic flights. Incredible.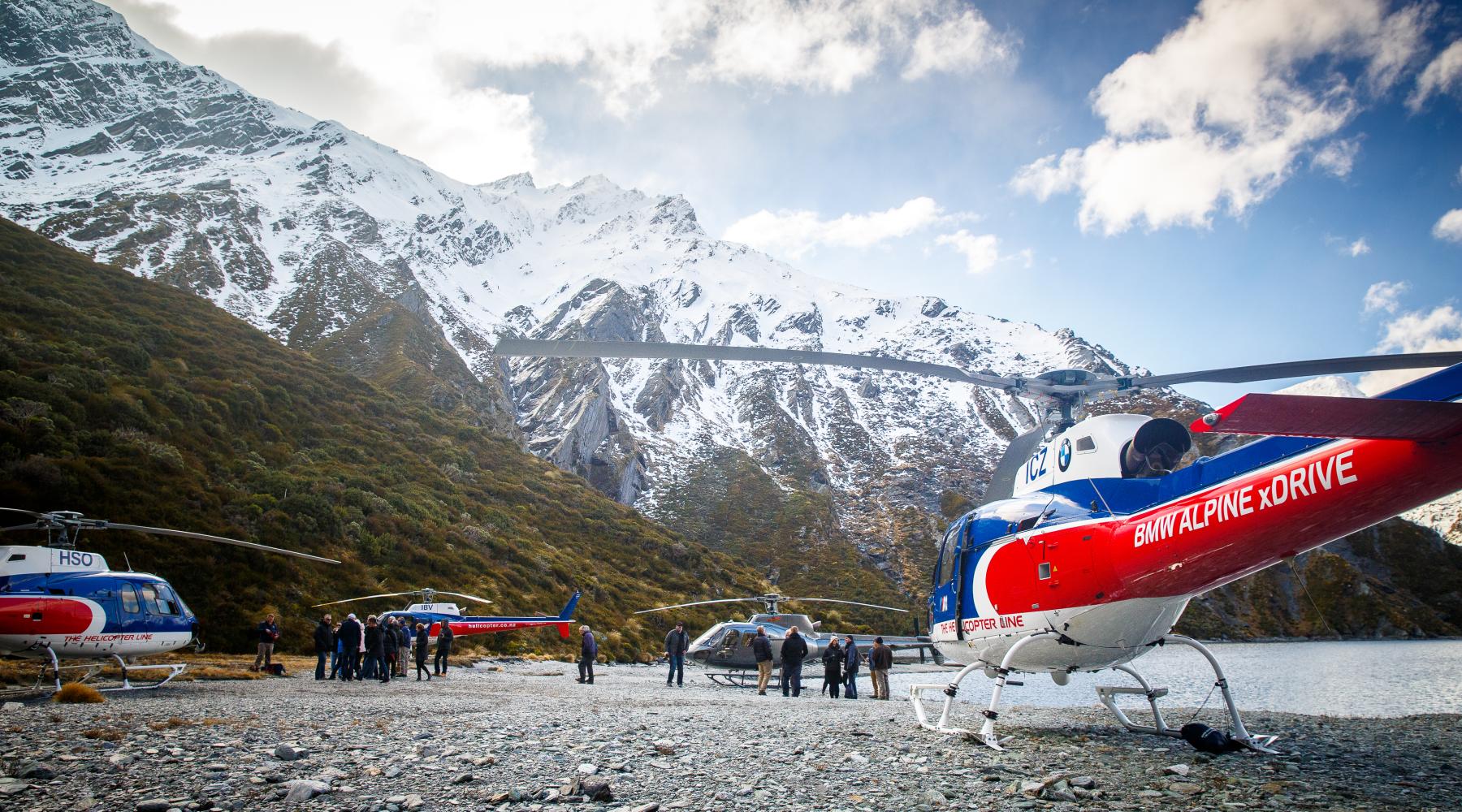 KJet Time Tripper and Jet Boat experience
You know how people joke about building a time machine? Well K-Jet built one. Well, ok, they didn't really. But they built The Time Tripper, the next best thing.
Head down a few flights of stairs, and head back 90 million years in time, to discover the history, geology, and legends of the Queenstown region. Then get friendly with Lake Wakatipu's eels through the underwater viewing window.
After you've had your immersive time travel experience, jump on a jet boat and take a spin across the lake, up through the tranquil beauty of the willow-lined Kawarau River, and then speed along the shallow, fast-moving braids of the Shotover River. 45 kms of water, plenty of 360º spins, and even more grins.

Get help planning your business event in Queenstown
For help planning your business event in Queenstown contact the Queenstown Convention Bureau to ask for help. We're an independent team of event professionals with the local knowledge and expertise to make your business event unforgettable.