1. Take a dip in the lake
Summer in Queenstown means long sunny days and warm temperatures that will have you inspired for a dip in Lake Wakatipu. The large size of the lake means it sticks to a crisp 11-13 degrees Celsius throughout the year. The temperatures are perfect to wake you up on a summer morning and cool you off on a scorching summer afternoon. Those who thrive in brain-freeze inducing conditions might even be game enough to take a dip in the lake in winter.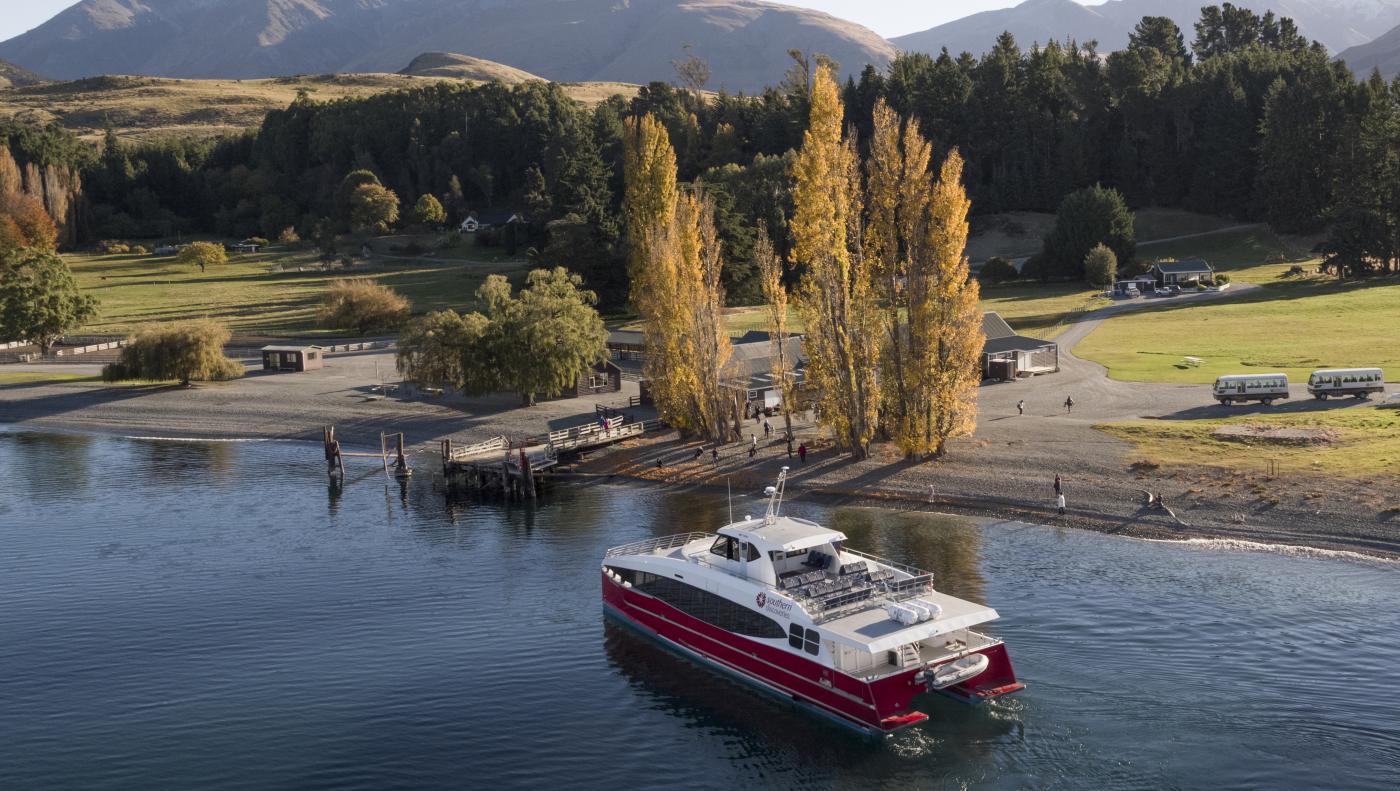 Southern Discoveries' Spirit of Queenstown 
2. Hop on a lake cruise
Lake Wakatipu is a paradise for those who enjoy a boat cruise, with so many different nooks and crannies to discover. Step back in time aboard historic steamship TSS Earnslaw for a cruise and lunch or dinner across the lake at Walter Peak Farm Station, or take a 90 minute cruise around the lake on Million Dollar Cruise. Hop on Southern Discoveries' Spirit of Queenstown and explore historic landmarks and enjoy spectacular views from a modern catamaran or charter luxury yacht the Pacific Jemm for the day and head to a secluded cove for an afternoon of kayaking, swimming or paddle boarding.
3. Jet boating
Take a thrilling jet boat ride across the open waters of Lake Wakatipu or the Kawarau, Dart or Shotover River, at speeds of up to 95 kilometres per hour. Admire the skill of the highly trained drivers as they whip the boats around in tight 360 degree spins, and thunder around the lake and rivers. Be sure to gear up…. you might get wet!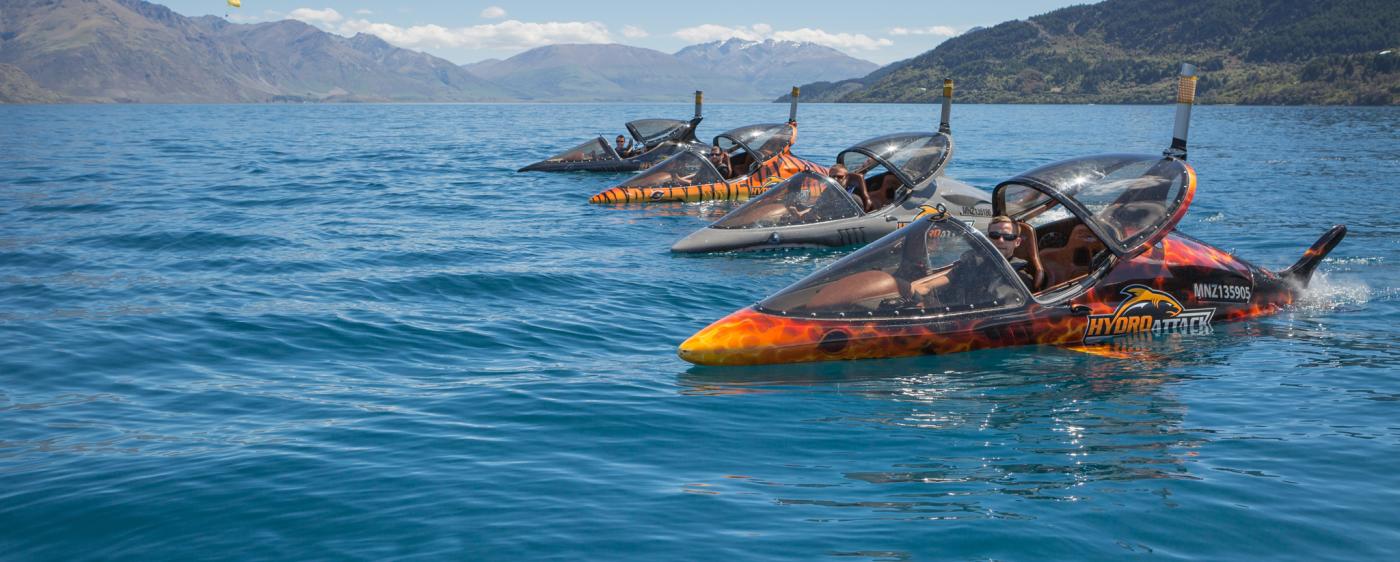 Hydro Attack Queenstown 
4. Ride a rare lake-dwelling Shark
Ever wanted to know what it would feel like to be a shark for a day? Hydro Attack Queenstown offers the closest experience you could safely get to doing just that with their unique semi-submersible watercraft – the Seabreacher X. Hop inside their shark-shaped watercraft and drift around the lake at speeds of up to 80 kilometers per hour. Be propelled upwards in leaps of up to 18 feet out of the water and dive up to 5 feet below the water's surface. You have to see it to believe it!  
Kayaking - Lake Wakatipu 
5. Kayak/Paddle board/Jetski/Aqua Bike in Queenstown Bay
Head to the lakefront and hire a kayak, stand up paddle board, or Aqua Bike for a real experience. Guided options are available for those who want to maximise their kayak experience. Queenstown Bay is always brimming with action, especially during the summer, so you can guarantee a great time.