1. Hit the Slopes and Move your Mood 
Exercise releases endorphins, which enhance your wellbeing. A skiing holiday can boost your energy and make you feel great.
Take intense physical activity. Add a dollop of adrenaline, Sprinkle on a side helping of spectacular views. You've got yourself an endorphin cocktail. 
Other ski holiday mood lifters include:
Focus. Skiing requires great concentration, which makes it a moving meditation. On the slope, you're in the moment. You're feeling flow. 
Embracing the season. Enjoying rituals like skiing are central to a mindful appreciation of winter. Relish the traditions around skiing. Big woolly socks and hats. The fellowship of the slopes. Mulled wine around the fire after a big day.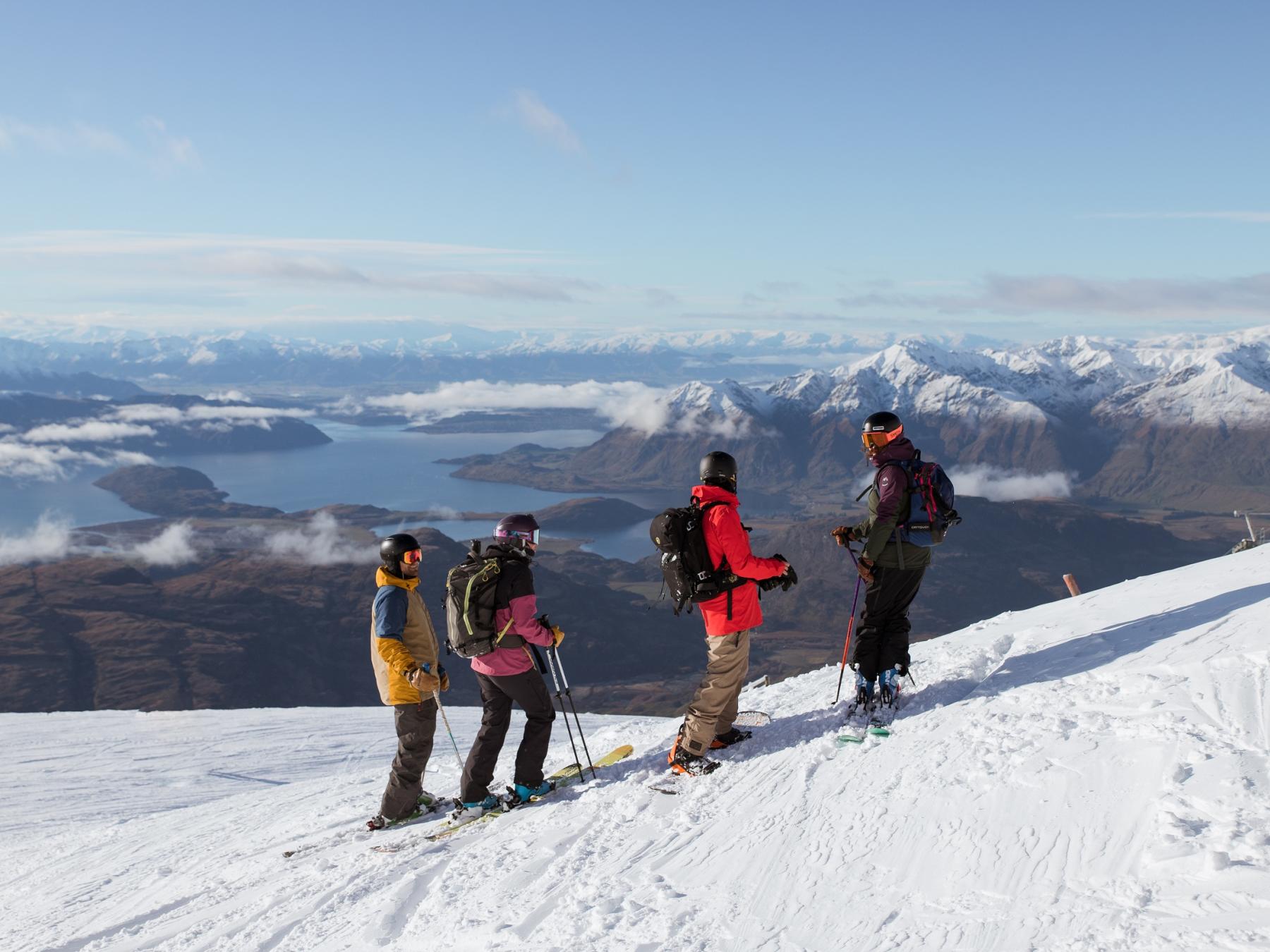 Treble Cone 
2. Nurture your Cardiovascular and Muscular Fitness
Skiing is insanely good exercise. If you're a fan of interval training, skiing works in the same way. Intense activity as you tackle a run, followed by a break to recover, as you return to the top of the hill. 
Skiing is great aerobic exercise. It gets your heart rate up. And all that oxygenated blood pumping round your body makes you feel fantastic. 
Like yoga and surfing, skiing improves balance and coordination. You'll improve your posture and strengthen your core muscles. It's a whole lower body workout.
So, there you have it. Skiing. Great for the old bod.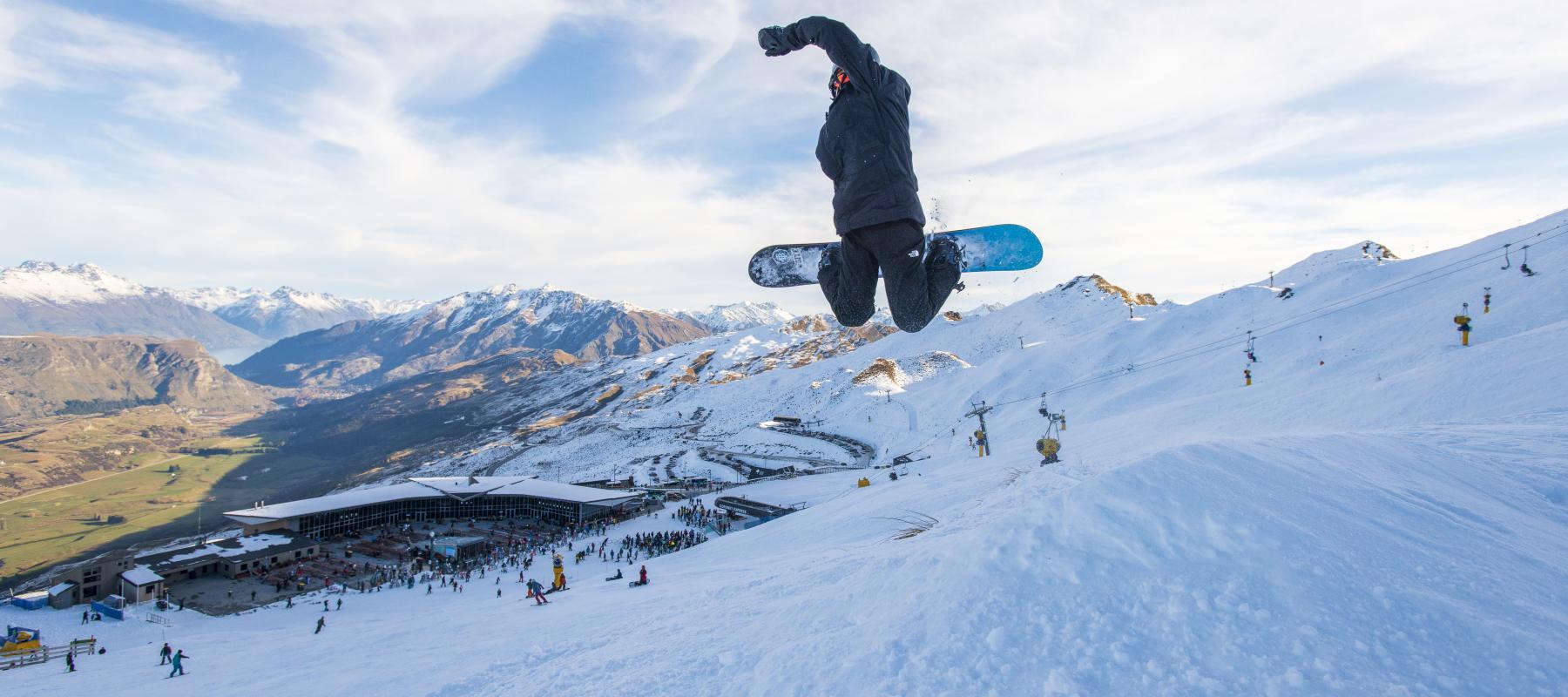 Coronet Peak
2.Get a Dose of Winter Sun 
What does winter mean for you? Is it a time of connection and cosiness, or a difficult dark period? 
Winter can be tough. Lack of sun, short days, and cold weather can drag us down. 
In the 1980s Norman Rosenthal identified Seasonal Affective Disorder or SAD, a mood disorder caused by lack of sunlight. He found outdoor aerobic activity to be one of the most effective treatments, even more effective than light-therapy.
Fortunately, only around five percent of us experience SAD. But lots of us feel a bit low in winter. And we all benefit from more sunlight because we have higher serotonin levels on sunny days. 
Queenstown is famous for its bluebird ski days. So, head out on the slopes. Top up your Vitamin D and your serotonin and shake those winter blues.
We 🖤 sunny winter ski days.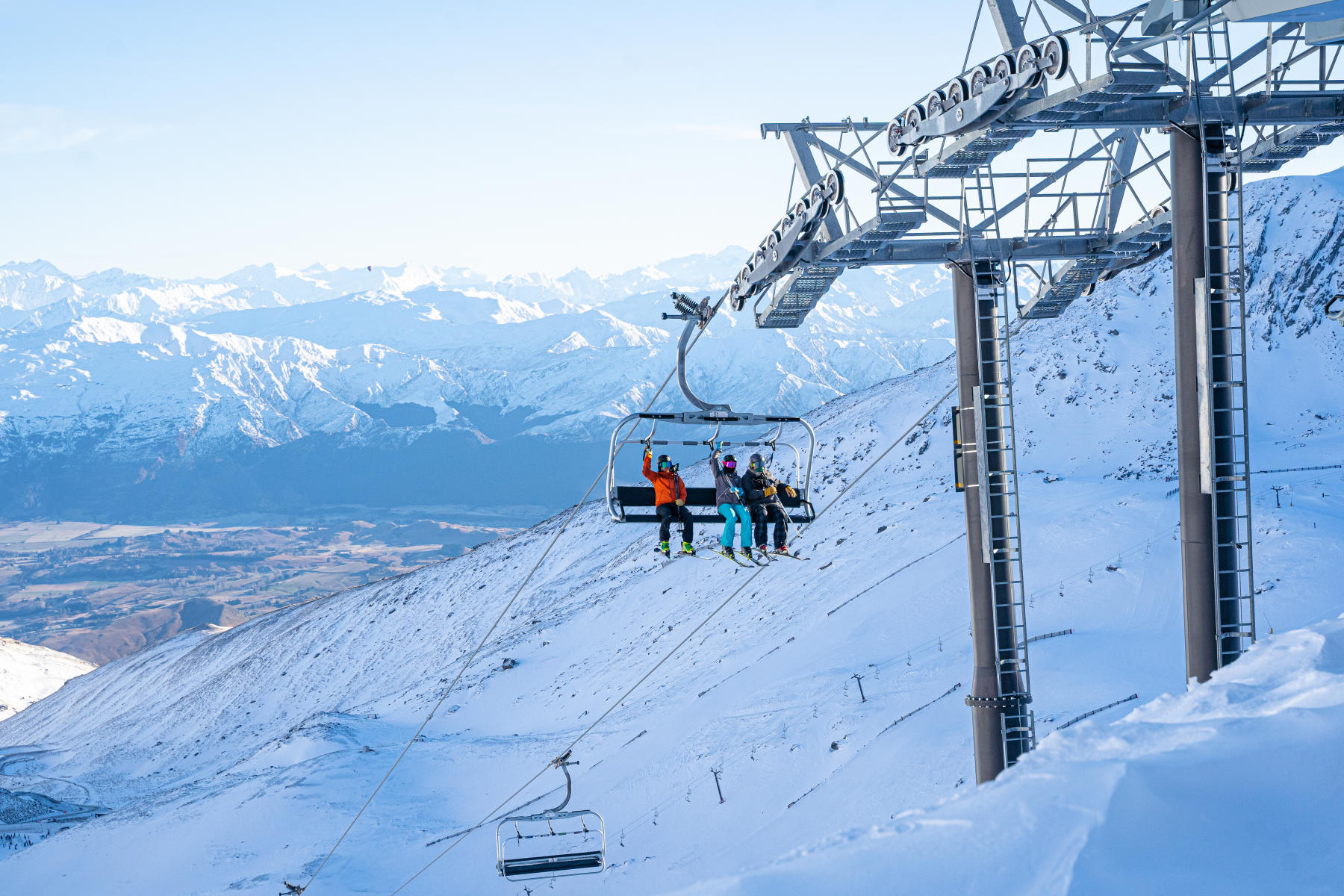 The Remarkables
4. Natural Beauty and Awe-inspiring Panoramas 
Close your eyes. Imagine yourself standing in the Remarkables. The lake is far below at your feet. Snow-clad peaks stretch out before you. How do you feel?
The Mental Health Foundation promotes being in nature because it reduces stress and has many other benefits. Nature lifts our mood, decreases depression and anxiety, and improves concentration.
When we're immersed in breath-taking natural beauty, we experience awe. Researchers hypothesise that natural panoramas remind us of the vastness of the universe. This gives us perspective, lowering stress and encouraging empathy. 
When you return from skiing in Queenstown, your everyday concerns may feel less overwhelming. That's because you've brought some mountain zen home with you.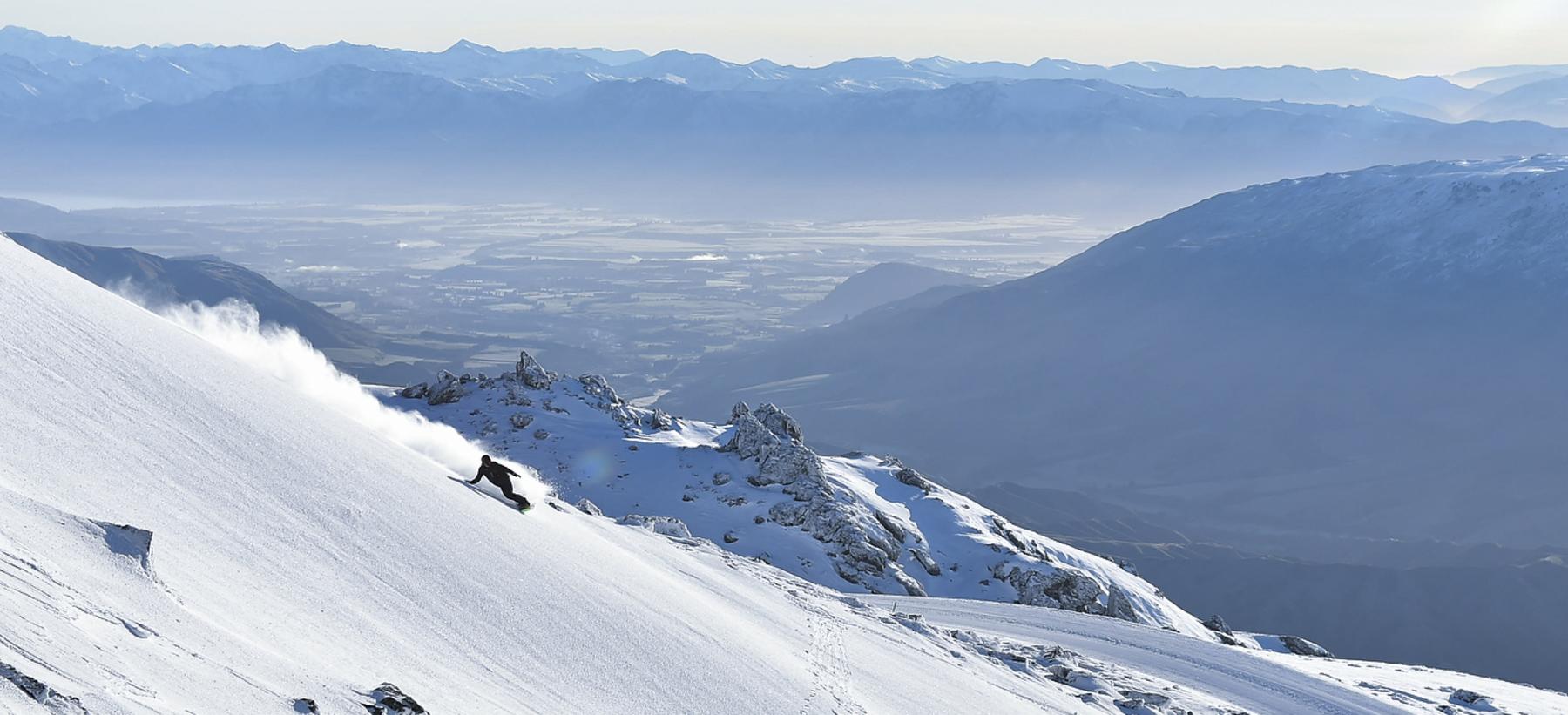 Cardrona Alpine Resort
5. Ski Social and Après-ski 
Winter can be a season where we hide away. But us humans are social animals. We thrive in company. Social relationships are an important indicator of happiness and wellbeing. 
Organising a ski holiday is a great way to reconnect with our friends and family.
And skiing isn't just fun with friends. There's a camaraderie on the slopes. You're having an exhilarating experience together and this breaks down social barriers. People have conversations with strangers at the chairlifts, or queuing for hot chips at the café. 
When the sun drops in the sky and the winter chill bites, head to one of Queenstown's many cosy bars and restaurants for some Après-ski social fun. 
Celebrate being together and raise a glass to winter wellbeing. 
Find out more about skiing and snowboarding in Queenstown.