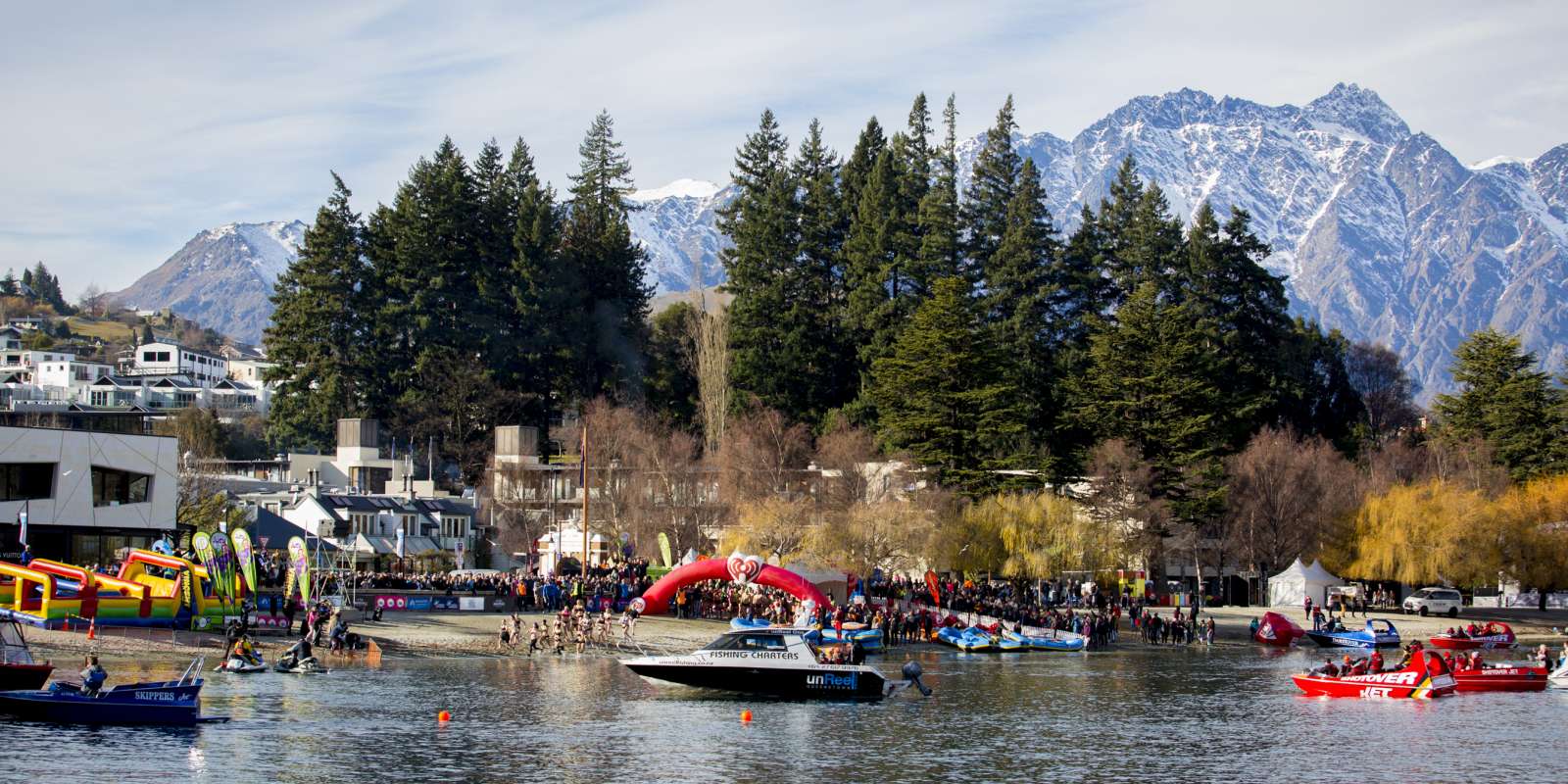 Macpac Treasure Traverse
Thursday, 20 June 12:00pm - Sunday, 23 June 5:00pm 
Earnslaw Park
FREE
One for the young adventurers – this treasure hunt will take you from Earnslaw Park around downtown Queenstown and as far as the playground on Marine Parade. The Macpac Treasure Traverse will take place across the four days from the Info Hub so come and join in the fun with the kids, there'll be some great prizes up for grabs.
Simply pick up your map from the Info Hub anytime between 12pm-5pm for the duration of the festival, and use your navigational skills to locate all the hidden treasures around the course.
Alongside the Macpac Treasure Traverse, there will be an interactive Real Journeys Selfie Booth and the team from Cardrona will be bringing down ACTUAL SNOW for your kids to have a go in the Cardrona Snow Play which will be around for the full 4 days of festival.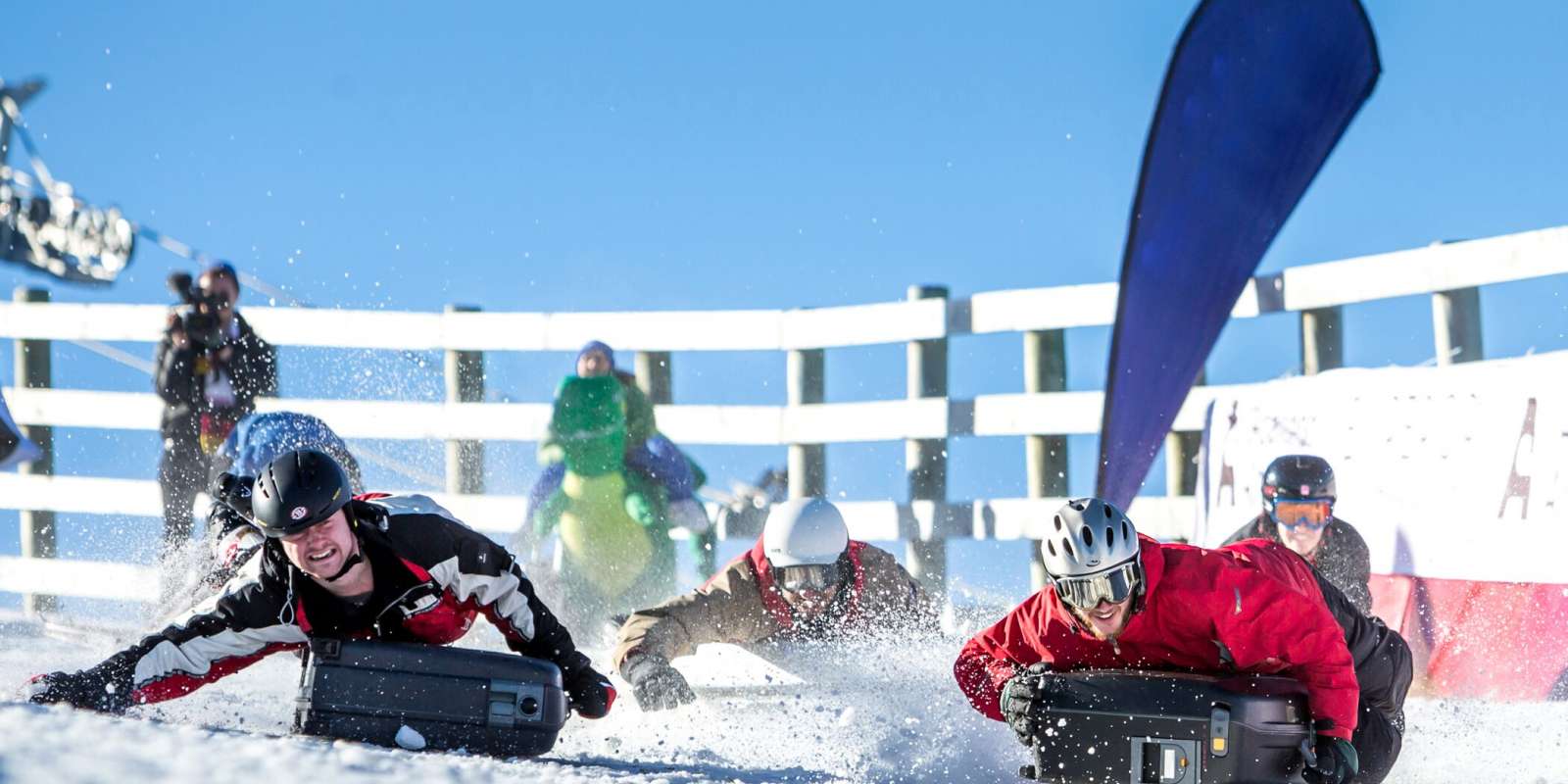 Mountain Festival Village
Friday, 21 June
Cardrona Alpine Resort
FREE
Make your way over the Crown Range to the beautiful Cardrona Alpine Resort for a little snow play, skiing or just to check out some fantastic Festival events.
All the favourite Winter Festival mountain activities will be taking place this year, and some new ones too. Everyone's beloved (and the longest standing) Monteith's Dog Derby will take place at 12 noon, followed by our canine friends singing their way through the Monteith's Dog Barking competition.
The Mountain Festival Village will be packed with free Snow Tubing, a serious throw back to 1975 with the Tug O War on Ski's, plus a welcome return of the hilarious Suitcase Race.
Hire your own wheels, or jump on one of the Cardrona buses from Queenstown, and get settled in for a brilliant afternoon.  
More FM Day on the Bay
Saturday, 22 June
Queenstown Bay and Festival Village at Earnslaw Park
FREE
What a day on the bay! Hilarity ensues with the merciless JUCY Undy 500 obstacle course on and off the beach, the exhilarating lunacy of AJ Hackett Birdman, Vincent Holdings Jetsprints, and the Go Orange Splash for Cash.
Meanwhile over in Earnslaw Park there will be local markets, live music, the Macpac Treasure Traverse and loads of opportunities to get involved and celebrate our little corner of adrenaline fuelled paradise.  
Busy kids will not be lost for a source of entertainment in Queenstown today!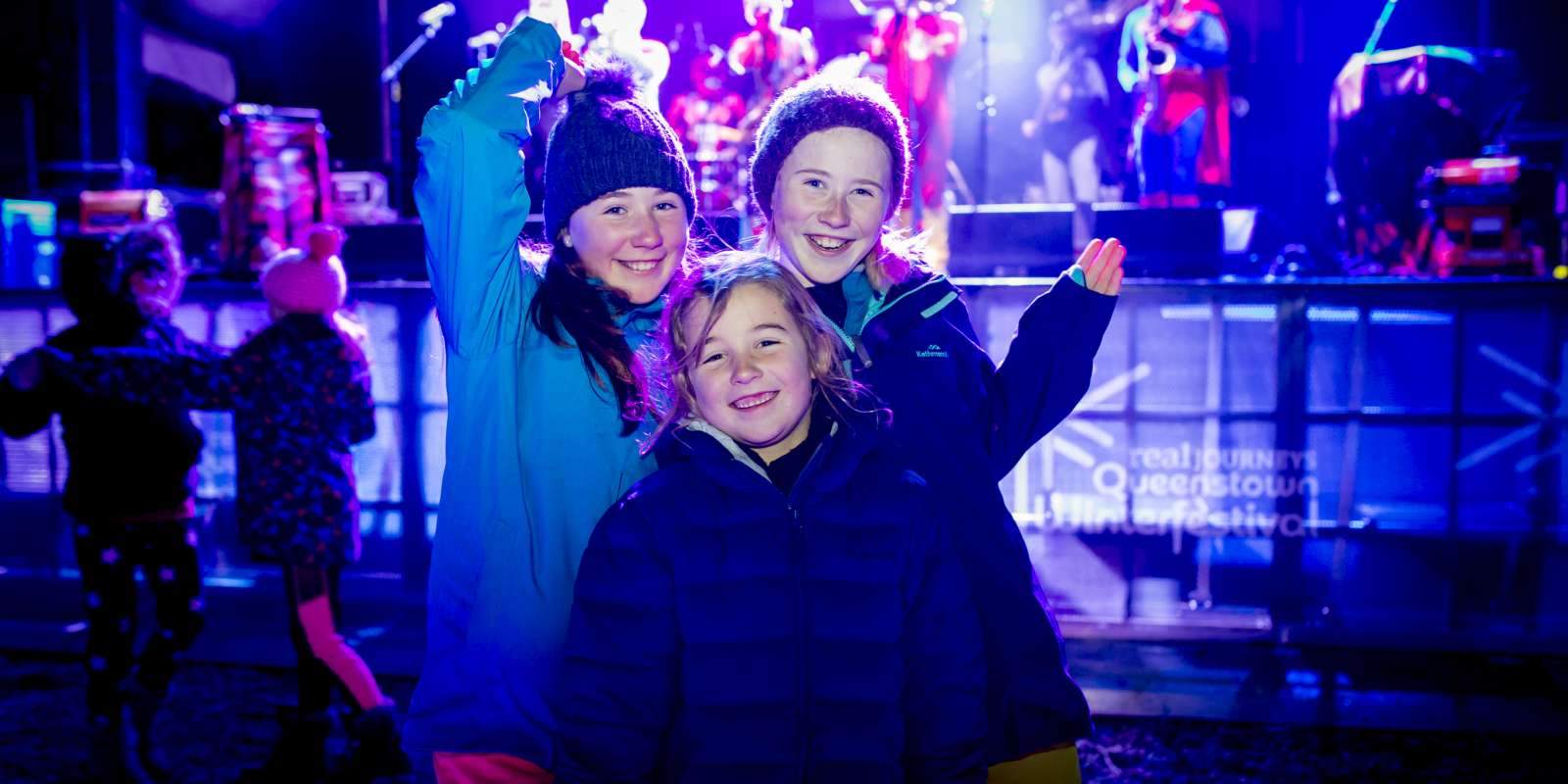 Superhero Sunday Ice Skate
Sunday, 23 June 10:00am - 5:00pm
Queenstown Ice Arena
$19 visitor/ $10 local (T&Cs apply)
Hulk? Spider Man? Wonder Woman?  Whichever superhero is the favourite get your kiddies (and yourself!) dressed in costume and ready to skate at the Superhero Sunday Session.
Superhero movies and music will be on all day, plus the lounge will be open serving up hot food and beverages.
Best dressed will be awarded a 2019 Queenstown Ice Arena season pass!
*Locals must show proof of local address to receive locals discount.
Queenstown Rotary Club Duck Race
Sunday, 23 June 3:00pm – 4:00pm
Village Green
FREE
Come and cheer the ducks as they make their way down Horne Creek towards Lake Wakatipu - great fun for kids and adults alike, all for a great cause!
Race start will be at the Village Green at 3pm but be sure to get down early and check out the crazily dressed ducks on display from 2pm.
Proceeds will be donated to The Lakes District Air Rescue Trust. Show your support and purchase a duck here. 
Ukes and The Nukes
Sunday, 23 June 12:00pm – 2:00pm
Festival Village
FREE
Throughout the week, The Nukes (Auckland) will be hosted by a number of local primary schools in the Queenstown area to run participatory workshops and shows. The finale of this project will be showcased with a mass performance featuring all of the schools for you in Earnslaw Park, so bring the whanau down (and maybe a blanket) to support our local children as they show off their new Ukelele and performance talents.
Following this, The Nukes take to the stage to present their highly entertaining show that is part vaudeville, part rat-pack, part musical car crash. The talented trio deliver an engaging mix of humour and originality that audiences love.