The winter season in Queenstown is synonymous to those in the know with buzz and energy. The buzz is no more keenly felt than in the weeks leading up to the region's ski field's tantalizing announcements of opening dates as the surrounding mountains get their first coats of icing sugar like snow. Locals pull their snow gear out from storage, snow lovers from everywhere compulsively follow snow reports and the 'will it be the best season ever' conversations in local cafes tease everyone into a state of anticipation.
Meanwhile a team of locals and volunteers are working like Santa's elves, ignoring the call of the annual rituals to put the final touches on Queenstown's annual start of winter celebration, the Queenstown Winter Festival. Since 1975 the Festival has been the kooky, cool and crazy pressure valve that releases the build-up and lets the world know that 'winter starts here, so come on down and join the party'.
The Real Journeys Queenstown Winter Festival is New Zealand, and some suggest the Southern Hemisphere's, biggest celebration of winter.  Held over four days in late June, more than 45,000 people converge on Queenstown at venues from the lake shore to the mountain tops. Nothing is too crazy and no superlatives are left untested. The Festival puts up its marquee over a broad collection of events that include live music, competitive mountain exploits, comedy, fireworks, culinary creativeness, and polar lake plunging.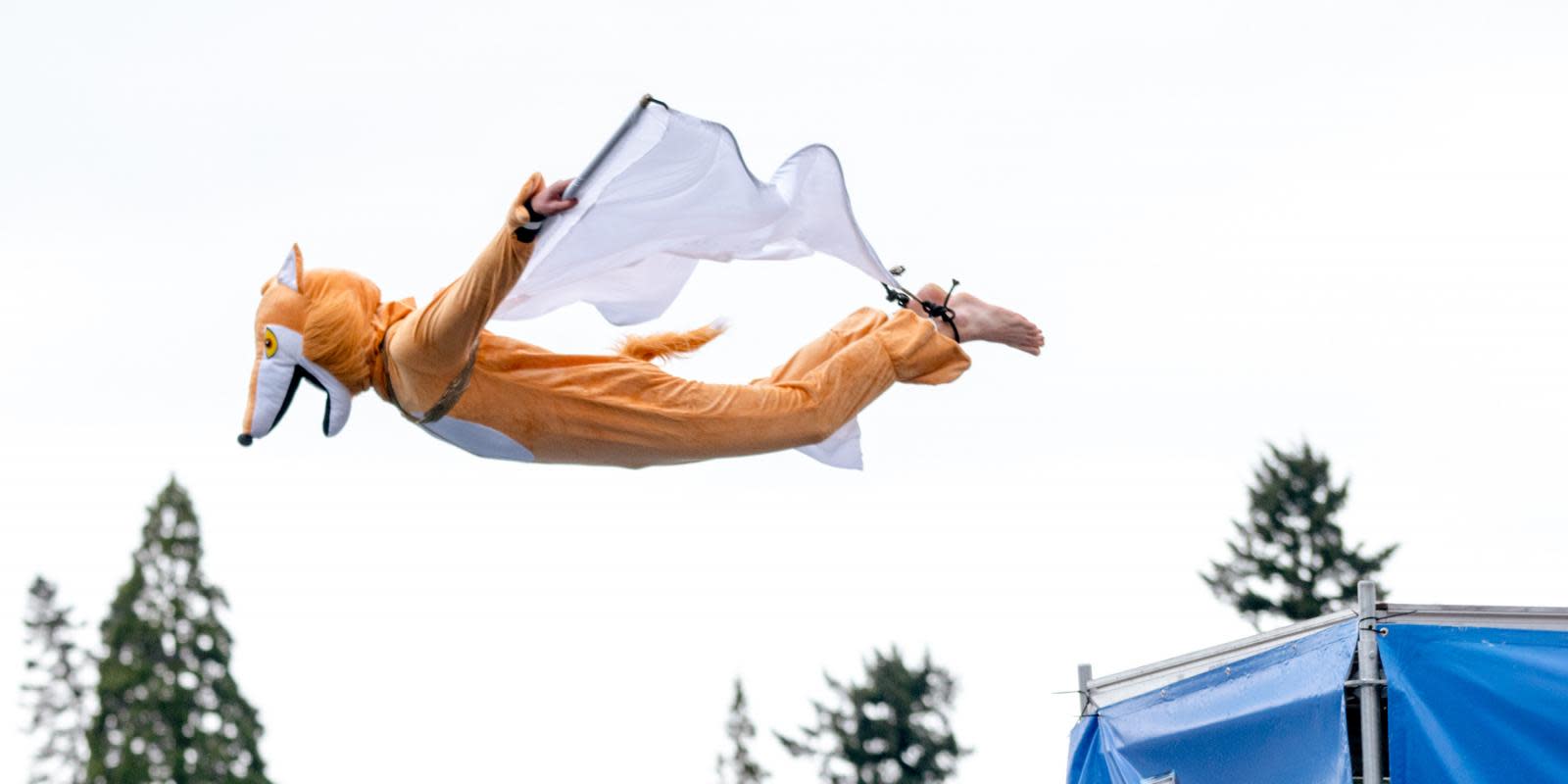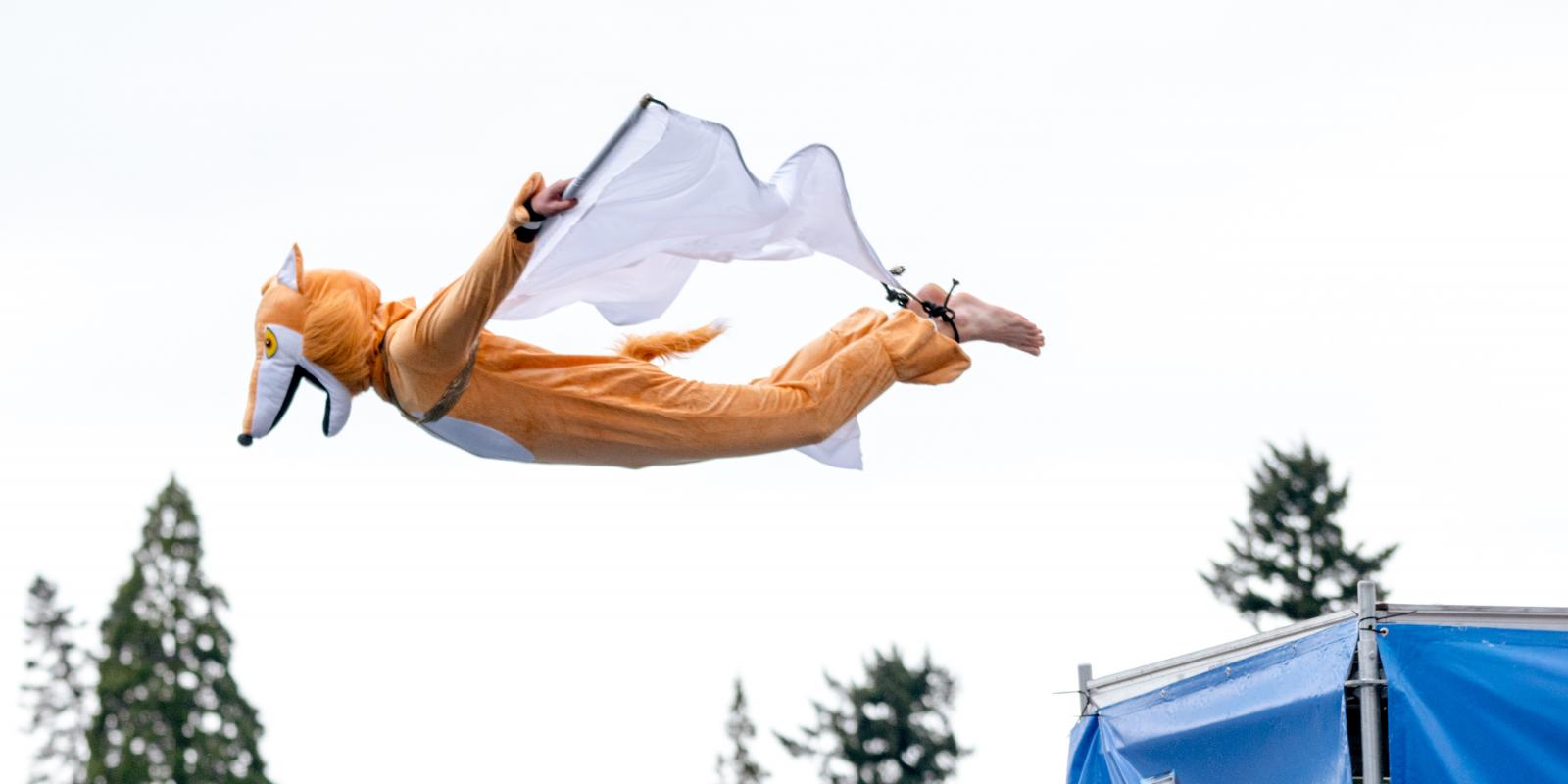 While the Festival today is marked on calendars globally, four decades ago its beginnings were far more low key. In 1975 a couple of Kiwi blokes were sipping a beer in Eichardt's pub and decided the small town of just 5,000 residents should throw a bit of a party for the locals and skiers. Local musician Peter Doyle and Eichardt's pub manager Laurie Wilde soon had a committee of keen tourism operators and the whole town behind the idea, coming up with entertainment and events. It was a real team effort and the ideas couldn't have been wackier, but the locals embraced it and the Queenstown Winter Festival was born.
Those with national skiing connections ensured major events were staged on Coronet Peak during that week and the then handful of Queenstown hotels and pubs held themed après ski dinners and parties with live bands to follow.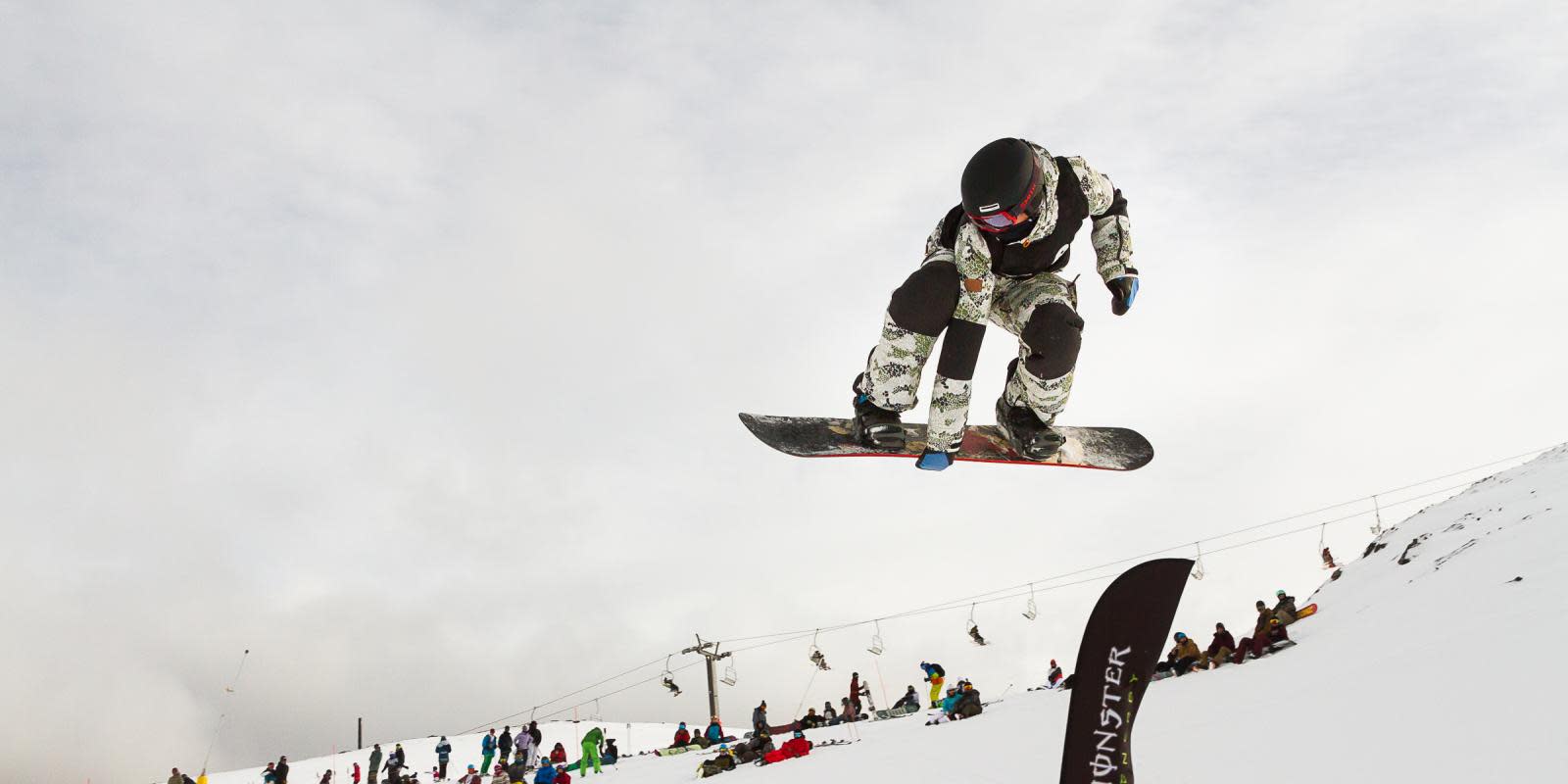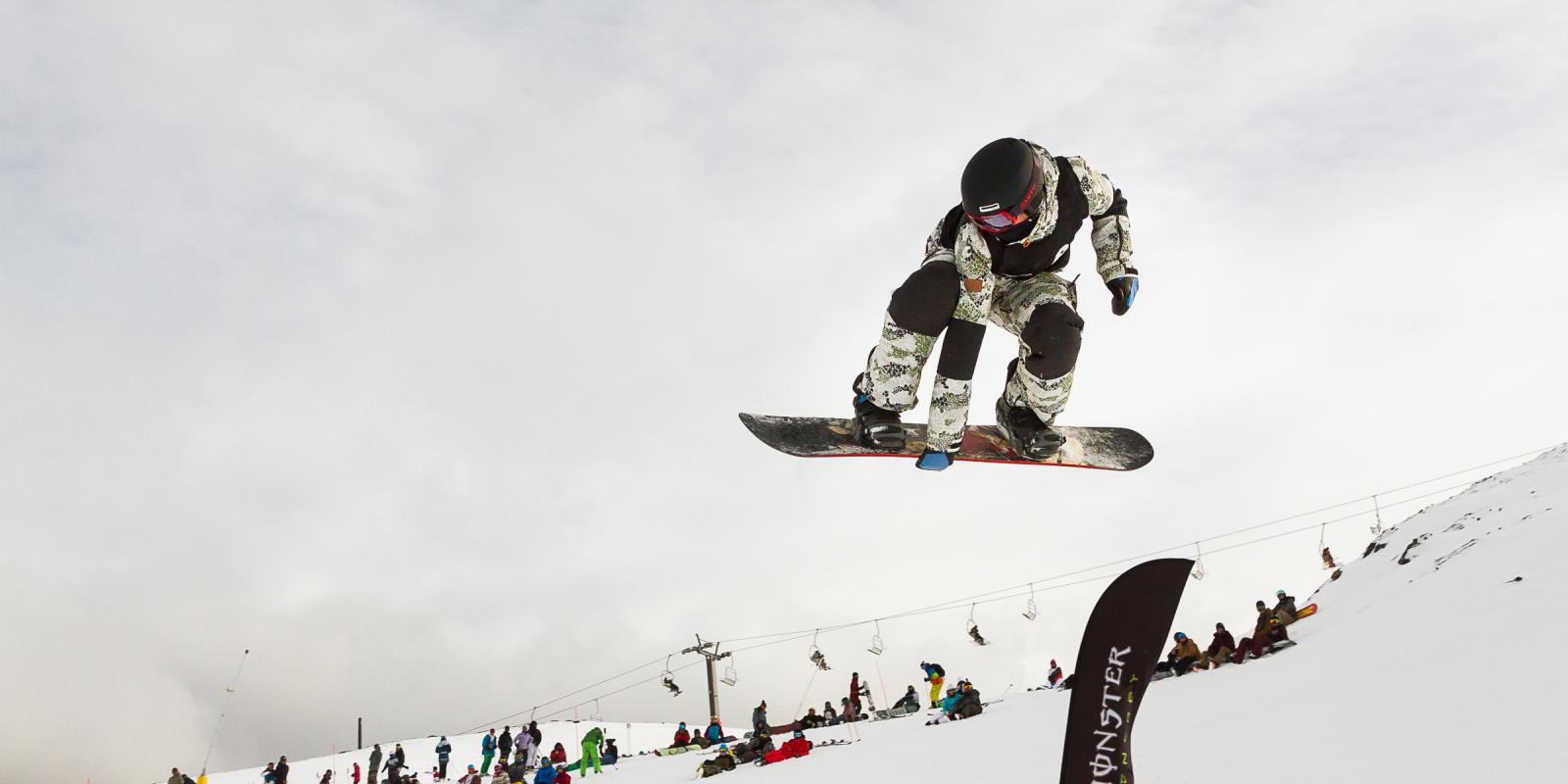 Other locals got busy devising downtown events.
It was originally just a winter carnival and a chance for the locals to have some fun in winter when the town was quieter. Back then serious snow didn't arrive until late July/early August and this was the distant time before snowmaking (introduced in 1991) brought the ski season forward to early July, then June. In the late '70s and early '80s Queenstown was a small village and operators would have come through April, May and June on very lean business. Jetboat and rafting companies were off the water and many motels closed for that off-season.
Some of the early events are now stuff of legend. An iconic Kiwi sort of event, the Cow Pat Throwing Competition, was dreamt up by early tourism entrepreneur, the late Bill Tapley. Tapley would rock up to Earnslaw Park with a load of perfectly frozen cow pats from his paddocks, stacked on the back of his ute – not a common occurance nowadays.
The Peak to Park Relay was dreamed up by longtime Coronet Peak ski field manager "Sugar" Robinson and organised by the Wakatipu Rugby Club. Legend has it that Alan Brady, former TV journalist, now winegrowing pioneer competed on roller skates, pushing a fellow competitor in a wheelbarrow in the Wheelbarrow Race down the Mall.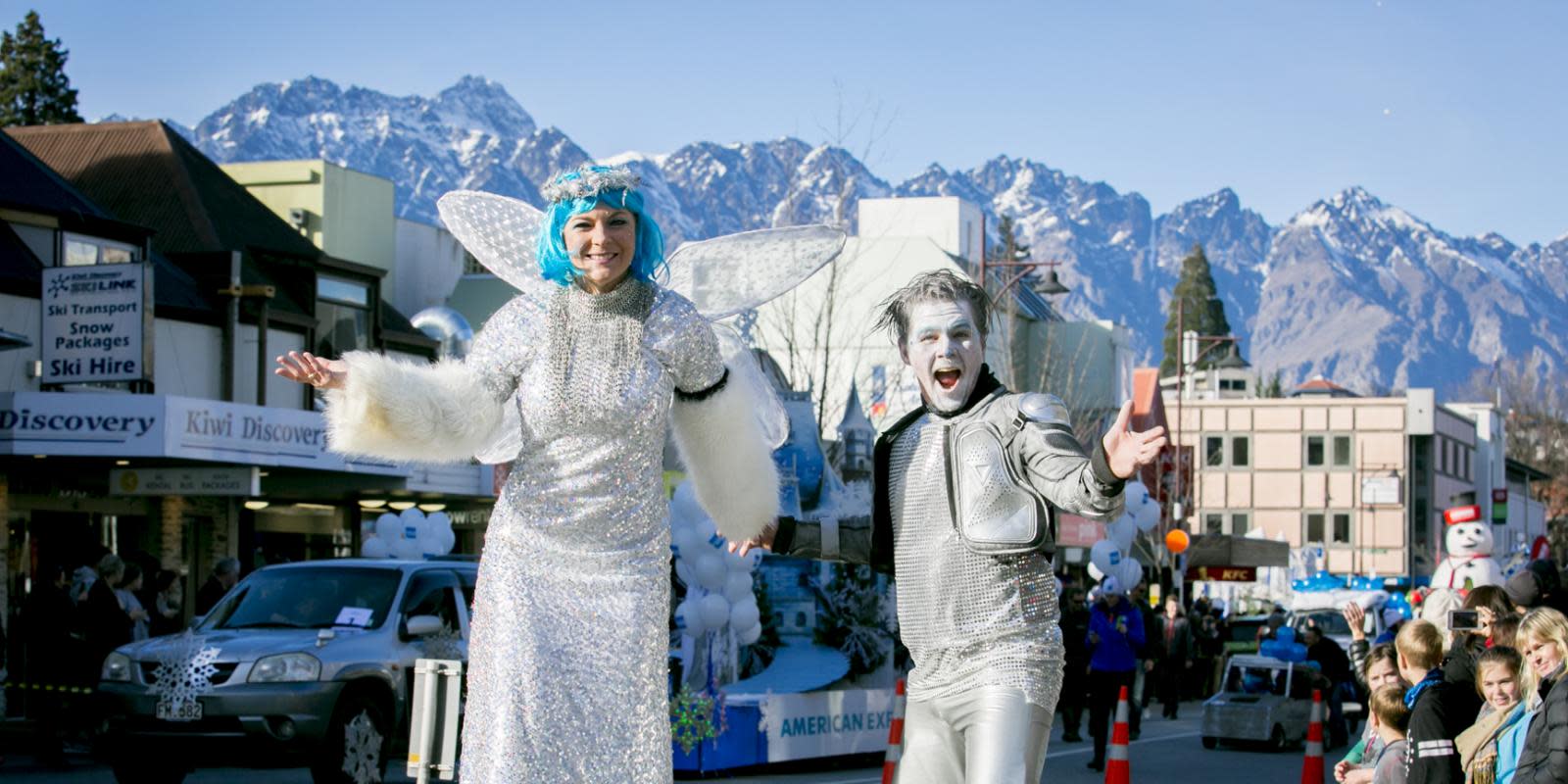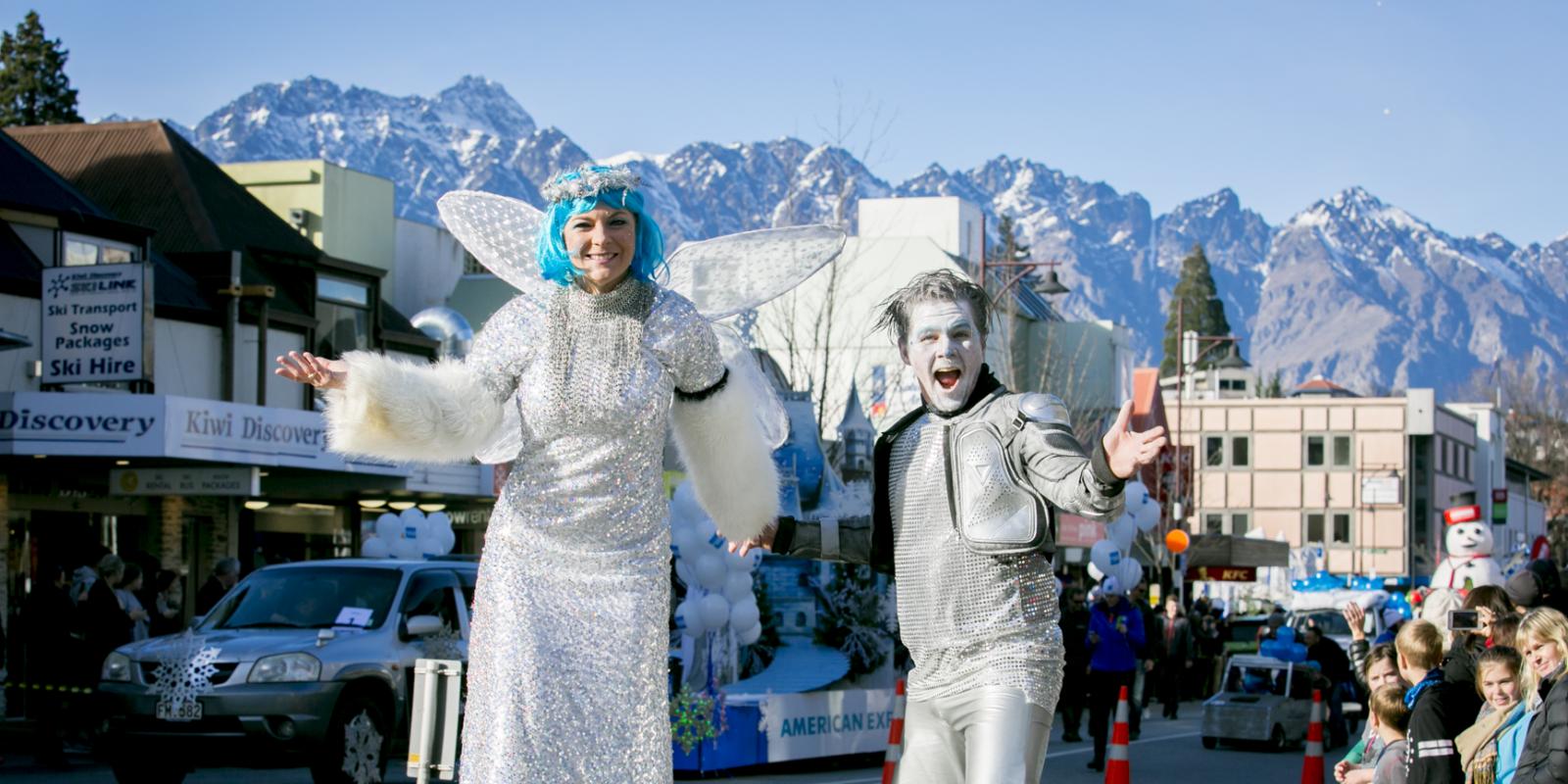 A handful of those iconic original events, like the Dog Derby and Day on the Bay with its hilarious Birdman Contest, are now enduring Festival favourites.
In particular, the Dog Derby is popular with festival lovers nationally and internationally. It's an infamous day out for high country farmers and their normally obedient working dogs which in more recent years has allowed 'townies' and their canine buddies to join in. Each numbered, bib-clad pair must run, slip or slide their way to the bottom of Coronet Peak through the chaos of whistles and barking, crossing the finish line together.
The first recorded winner was Malaghan's Road farmer Bill Dagg in 1975. From 1990, his son Chris Dagg competed in the Dog Derby for 25 consecutive years, only bowing out after recording his inaugural win in 2015 at the 40th Dog Derby. It was initially intended as an event for locals, but drew farmers from all over Otago and Southland.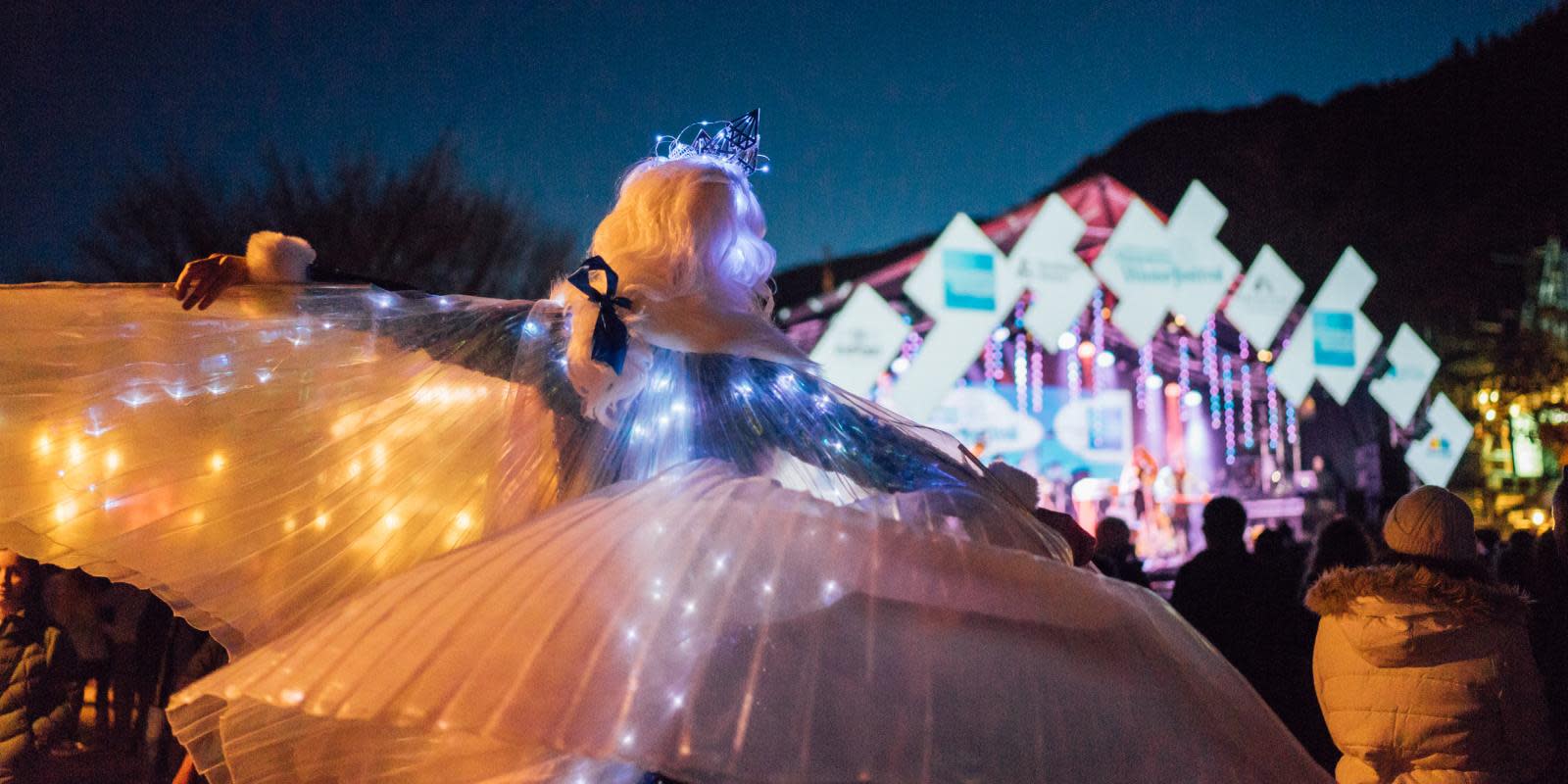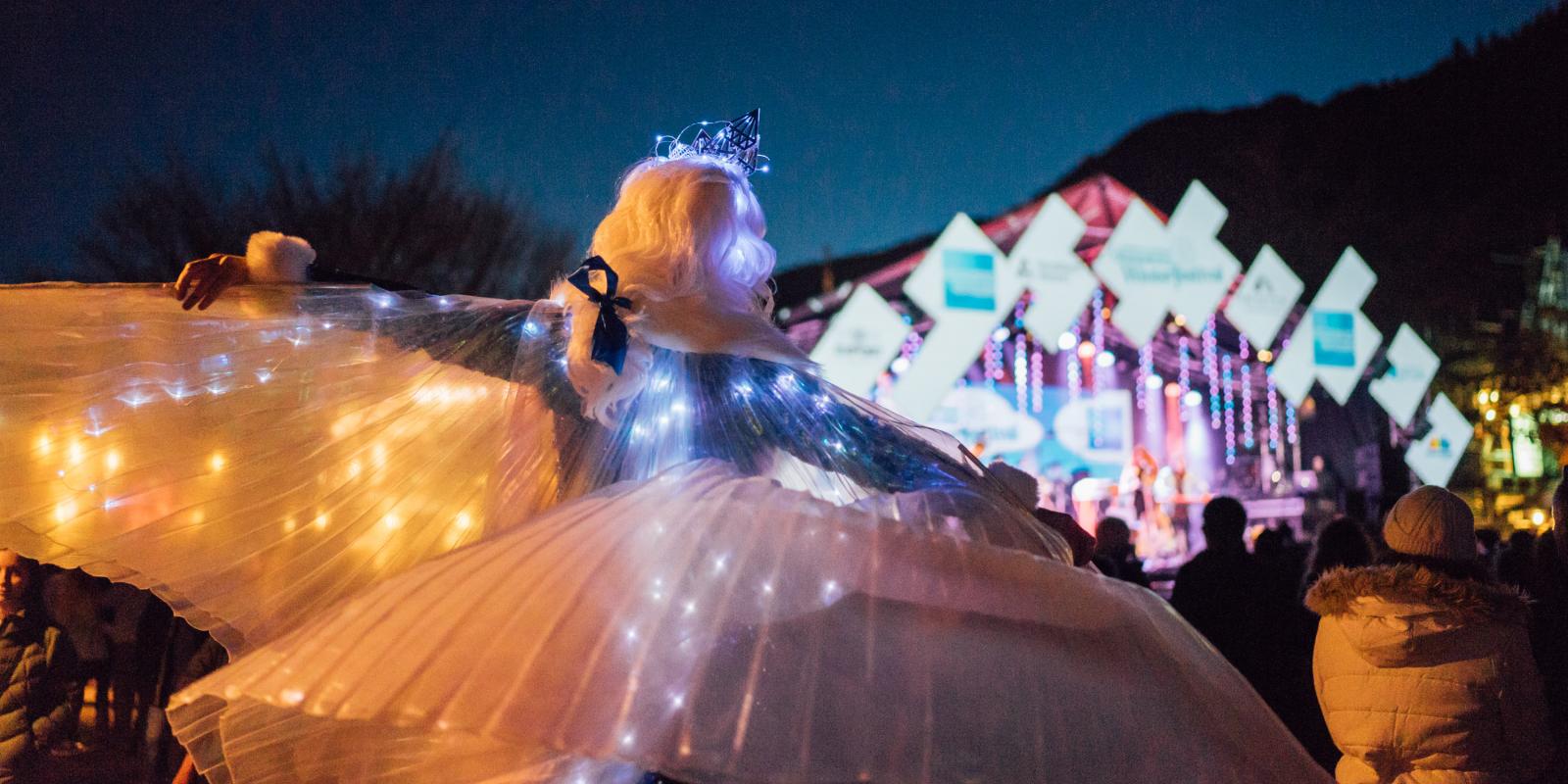 Over the years, the Festival has been a zeitgeist indicator. Faces and fashions, politicians and celebs have all been pulled into the event's orbit. Snow Queens and Top Blokes have been crowned in the past and rock royalty usually join politicians to open the Festival. It's not unusual to have had previous Prime Ministers such as Sir Rob Muldoon, Helen Clark, and John Key sharing the stage with Shihad, The Exponents, Dave Dobbyn, or Aussie rocker Jimmy Barnes.
In more recent years the Festival's comedy programme has seen those at the top of their game, including the Flight of the Conchords, Dai Henwood, Brendhan Lovegrove, Jeremy Corbett, Paul Ego, Urzila Carlson and Ben Hurley, entertain sell out audiences.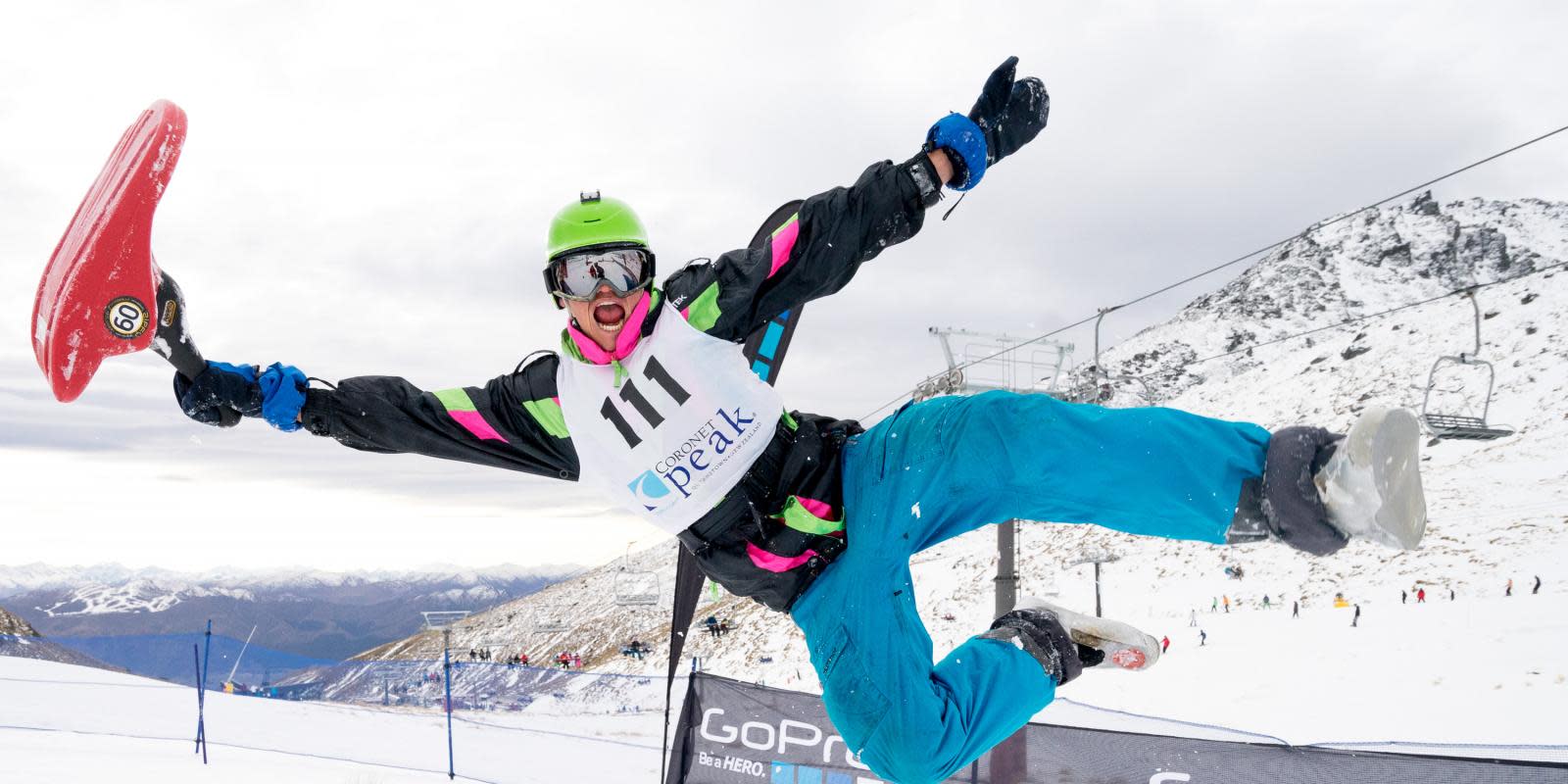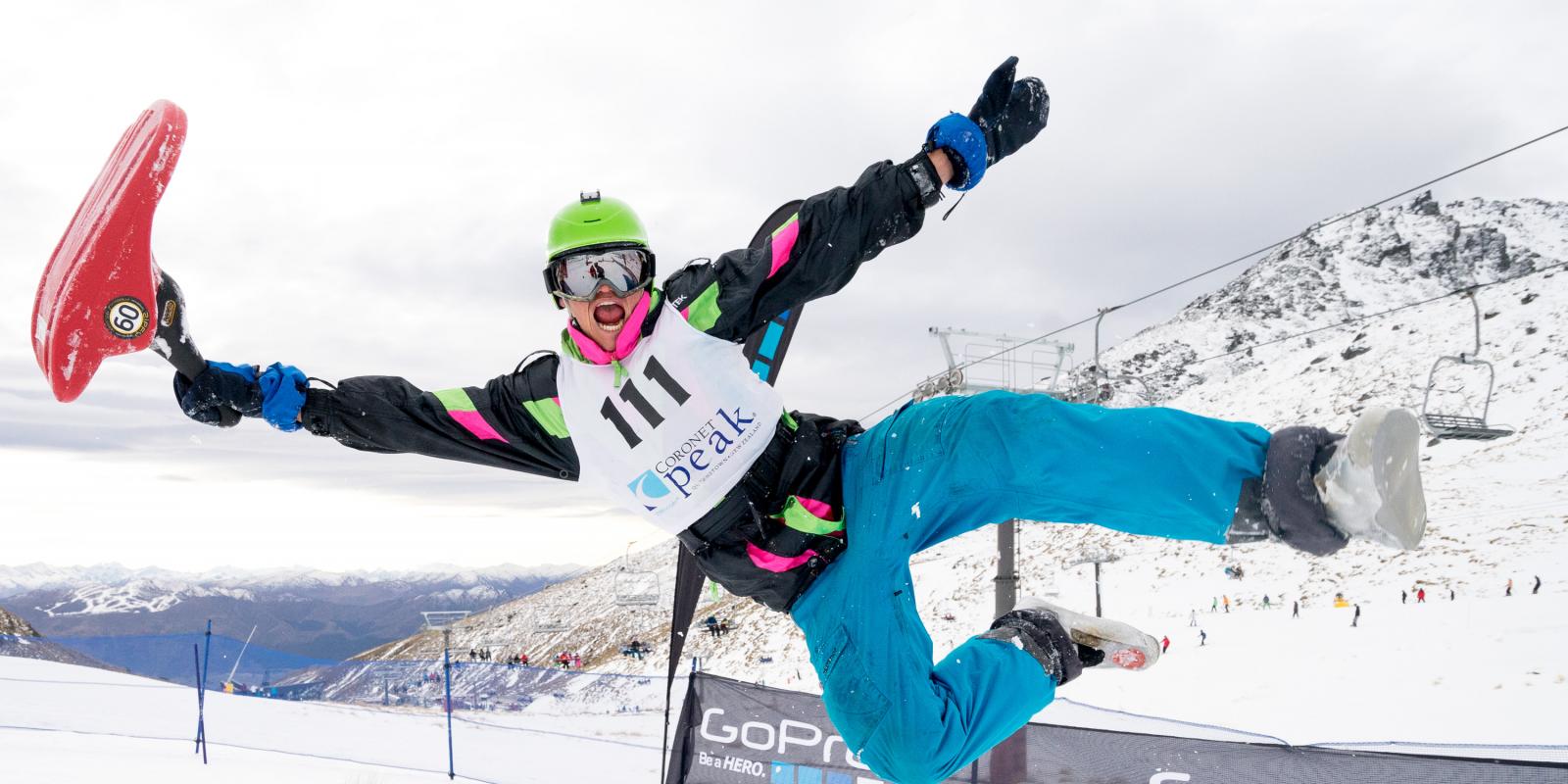 Festival events over the years haven't all been kooky.  The Peak to Peak endurance race was launched as part of the festival. For much of the 1980's the fabulous sight of the Swedish-based Volvo Ski Team freestyle skiers wowed the crowds on Coronet Peak for a time. In the past decade, New Zealand Ice Hockey League games are the hottest sporting ticket of the Festival.
The Festival's Friday night is always memorable for the live music and fireworks. And then there have been some edge-of-your-seat moments. In 1995 the Christchurch Symphony Orchestra started to play the 633 Squadron music on a magnificent stage built out over Queenstown Bay. Snowflakes began to fall as the legendary Sir Tim Wallis flew his Spitfire in low over Lake Wakatipu and as he swooped over Queenstown Bay as a series of pyrotechnics were let off on barges on the lake.
The 21st festival saw a Laser Light show from Australia which was beamed across the lake onto Cecil Peak and in 1994 it was a flaming arrow for then Mayor David Bradford to shoot in an Olympic-style opening ceremony. These were days when regulations were a lot more lenient. There was also a heli-bungy plunge into one opening ceremony and Mayor Bradford only had two metres clearance either side of the power poles when he did his famous opening landing onto the main street.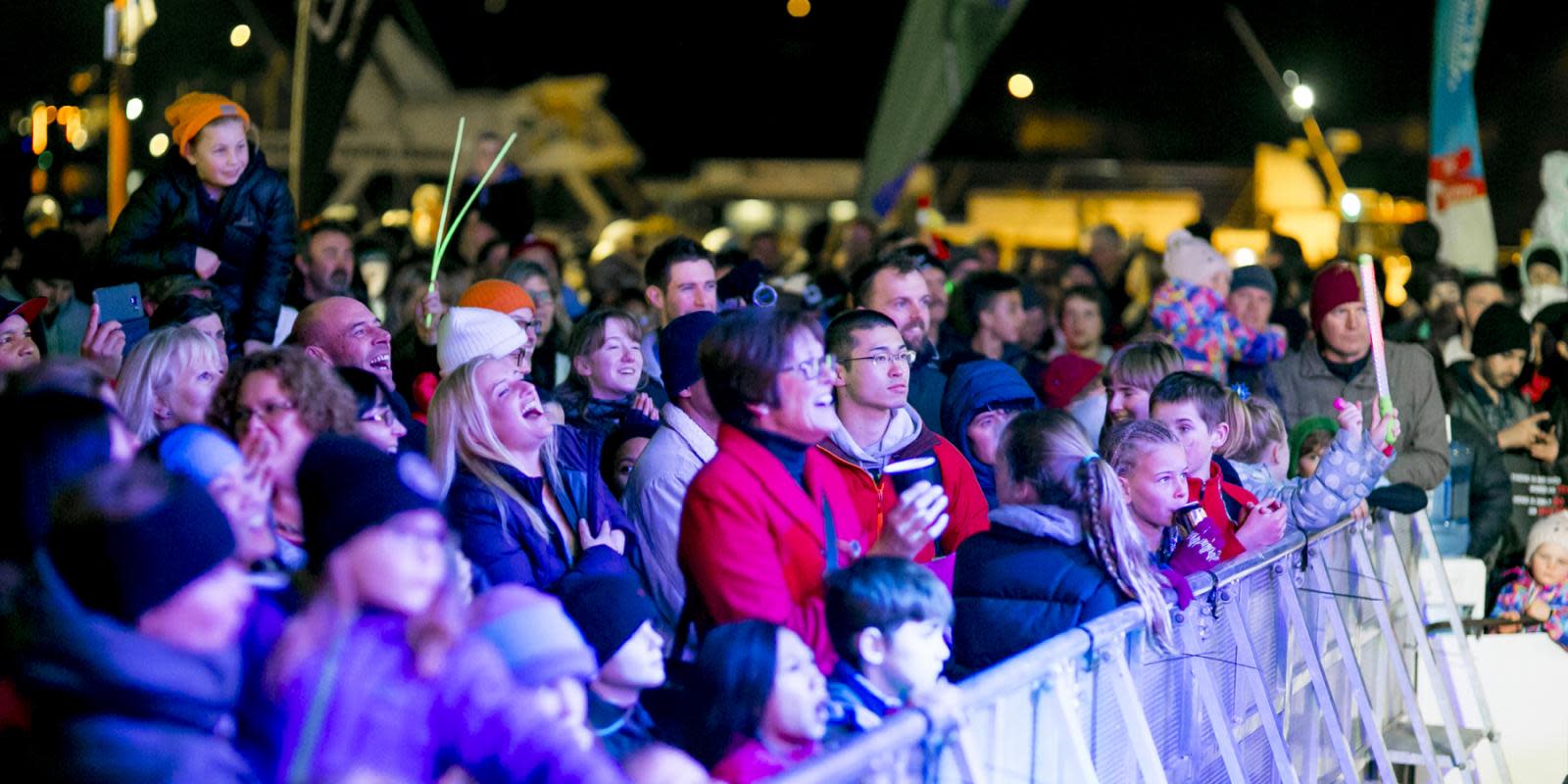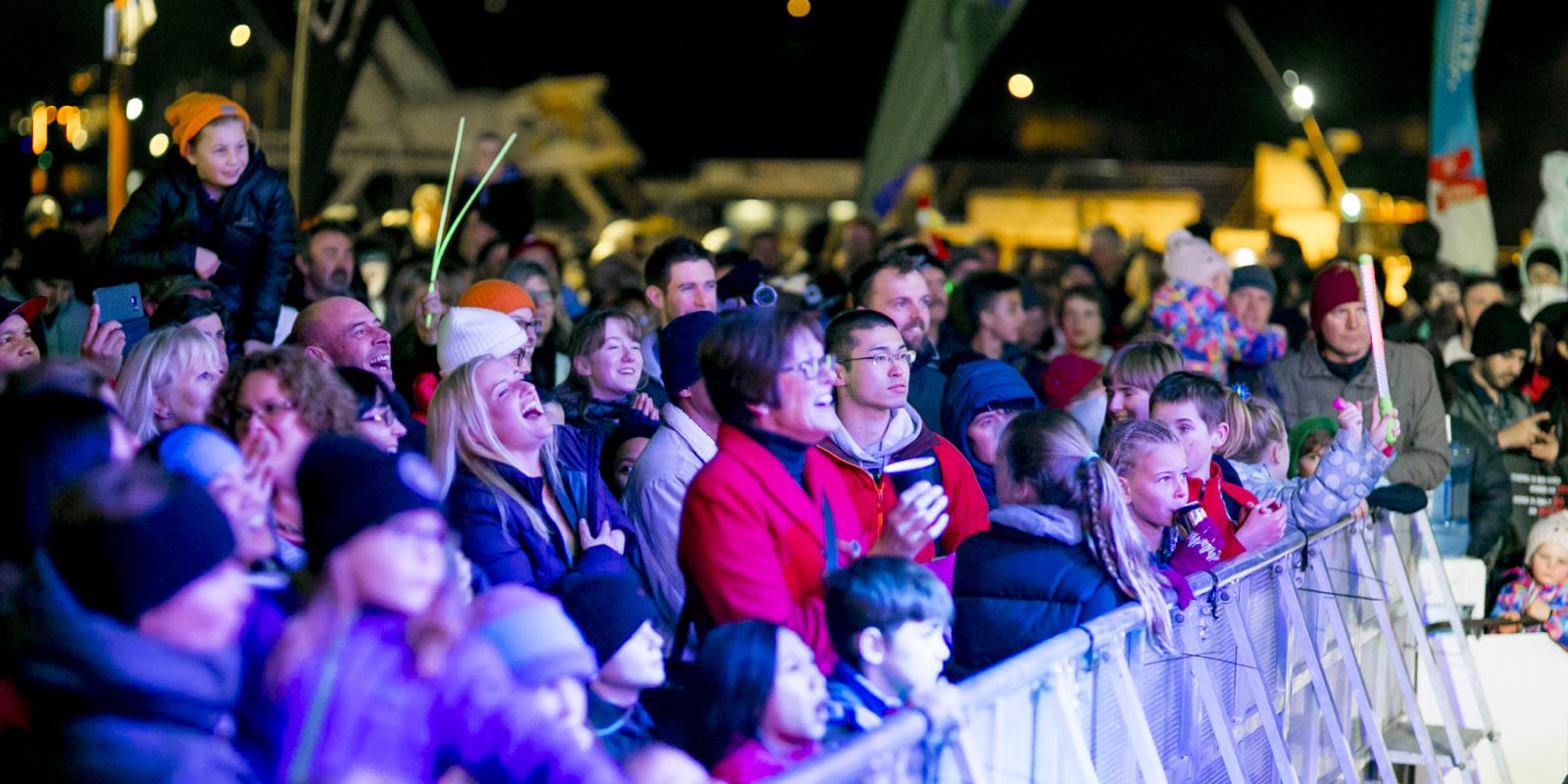 By 1993 trans-Tasman winter flights were bringing Australian visitors direct to Queenstown as snowmaking guaranteed a longer, more consistent season. In 1997, festival organisers took a punt bringing the dates forward to mid-July to position the festival at a time that it would signal that winter was open for business in Queenstown and at a time the town wasn't already full. The objective being to help extend the season and use the Festival as a powerful promotional tool.
Media coverage and celebrities attending the annual festival sees live weather, news, national and international breakfast TV shows, and even live Lotto Draws as well as daily reports in the nation's media. No matter where you are in New Zealand in late June, you cannot escape that there is something major happening in Queenstown.
The Festival now costs around $1 million to run with just over half of that derived from sponsorship. It attracts about 45,000 new and returning festival-goers from around the world each year and injects an estimated $4.4million back into the local economy.
The Festival was rated in the Top 10 'must do' festivals of the world by Yahoo Traveller in 2010, and has previously won accolades such as the Best Marketed Event and Best Established Event at previous NZAEP events awards.
The 2020 Real Journeys Queenstown Winter Festival swings into action 18-21 June.