How did you come to do what you do today, Brad?
I'm born and bred in Queenstown. And I've spent most of my life here. I was about to go to university, then I dislocated my shoulder playing cricket and had to get it reconstructed. So, I decided I'd take a year out before uni.
I initially got a job working as a night porter in a Queenstown hotel. Then, after my shoulder operation, I worked at the local tourist information centre for a year, then spent six months working in Cairns for AJ Hackett Bungy. When I came back from Australia, I got a job at Challenge Rafting on the rafts. One of their local sales team got injured and while she was off work, they asked me to do sales. That was the start of my career in tourism sales.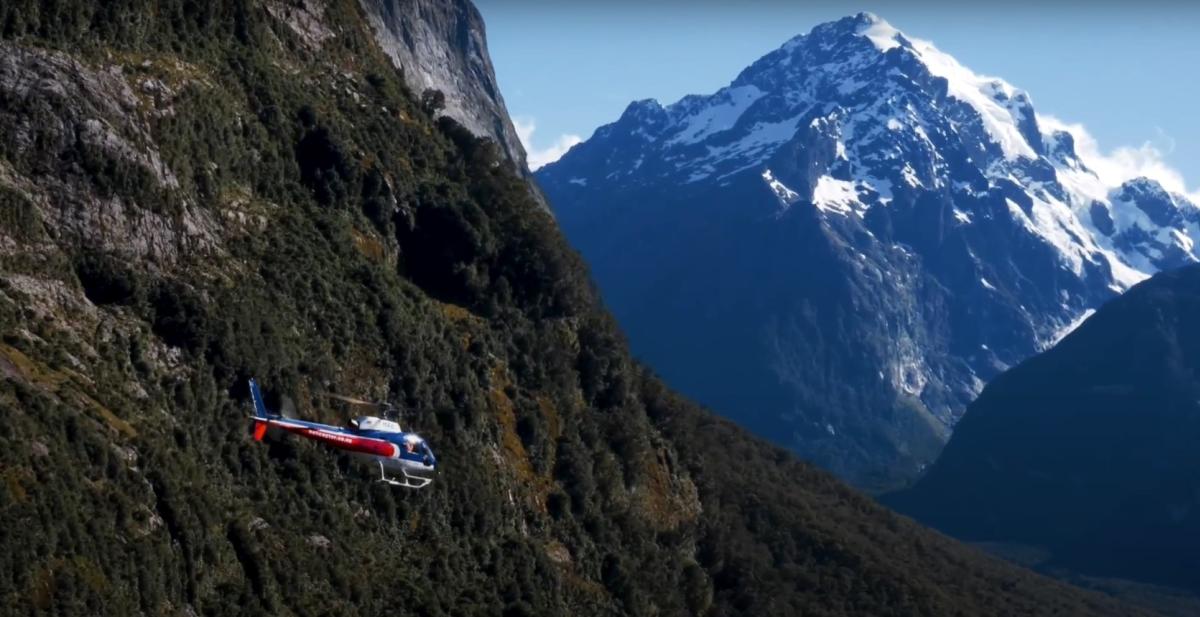 What do you love most about what you do?
A good friend of mine works in sales for a golf company. We talk about our jobs, maybe have a bit of gripe now and then about all the travel. One day he turned round to me and said, "Mate, I travel New Zealand selling golf mowers. You travel the world selling helicopter flights."
I get to sell a once-in-a-lifetime experience for people. We're offering special rates at the moment. People that would never do a helicopter ride arrive in Queenstown, jump on one of our flights and come back with a grin from ear to ear. It makes you feel good when you see people fizzing, saying, "We've had such an amazing trip." That's the real deal.
I'm working with a lot of NZ event organisers at the moment that I never would have dealt with before Covid because they were taking business events overseas. And I show them our premium incentive product where we fly people to a West Coast beach, and give them champagne while divers come out of the ocean with crayfish for their lunch. And they say, "Wow, we never knew we could do something like that in New Zealand."
And I say, yeah, guys, for the price of a ticket to LA, you can take people to Fiordland and Mount Aspiring, see glaciers, and round it off with an amazing crayfish lunch. New Zealand's the world in miniature.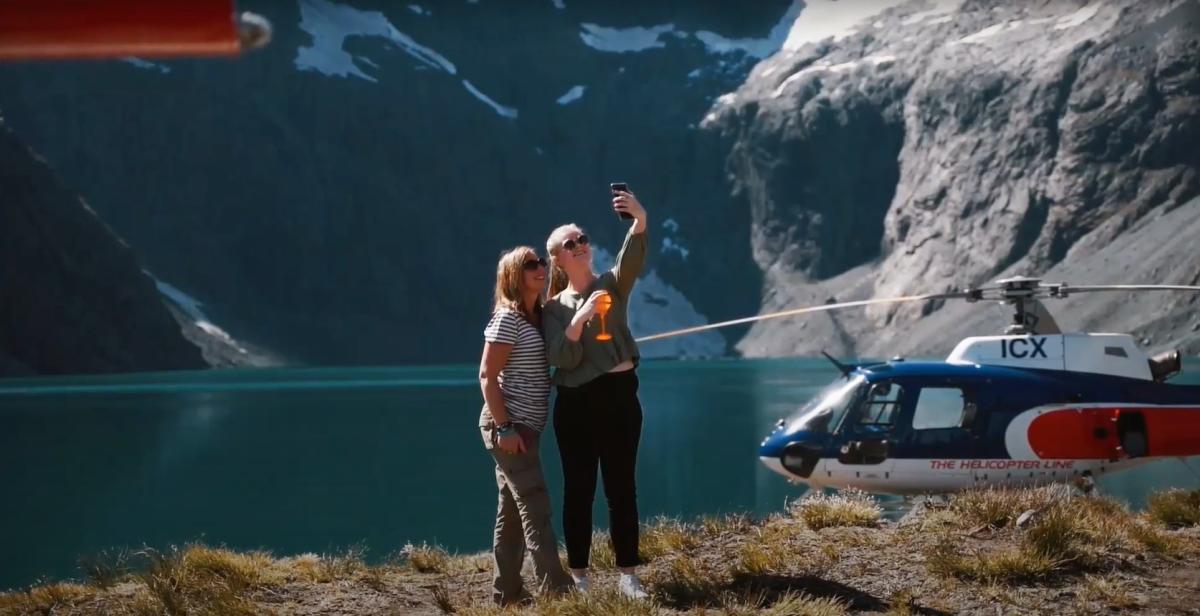 What do you love most about Queenstown?
I've been incredibly lucky. Not many people get to travel the world for their job and promote their hometown as a destination.
It really kicks home how amazing Queenstown is when I get off the plane at the airport after I've been on a sales trip in Jakarta or Vietnam or Hong Kong. I look up at the Remarkables and breathe in that clean mountain air. To come back home to that on a beautiful day makes me realise how lucky we are.
It's incredible here at any time of the year. You fly back in autumn and the autumn colors are there. You come back in winter and there's snow on the mountains. In the summer it's beautiful. And that's what I love about Queenstown. It's got it all.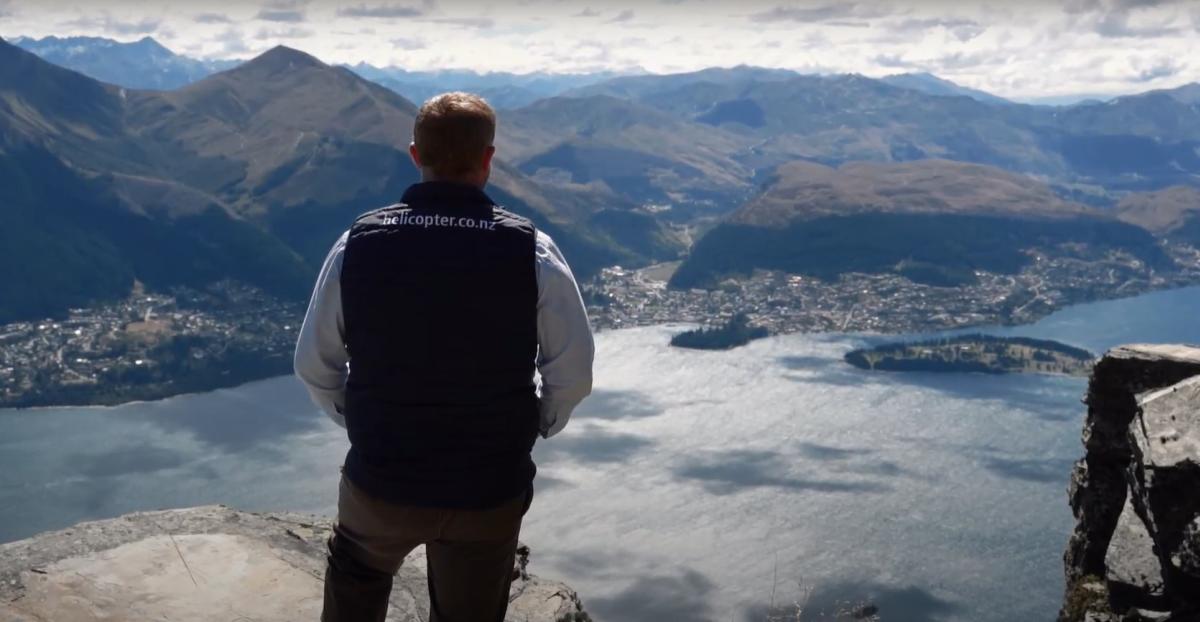 What do your business event clients get most excited about?
As tourism has grown, there's been more demand for scenic flights. But every market has its own interests. For example, visitors from India love touching snow, so they book 20-minute flights up to the snow line. The Chinese market don't get excited about those flights. They want longer flights to destinations with bragging rights like a glacier or Milford Sound.
And each market does business events differently. India has a huge incentive market that comes to New Zealand, but they buy coach tour packages that include a helicopter flight. Whereas incentive groups out of Australia fly to one destination and have an itinerary of activities there. So, we've developed diverse products to appeal to the groups market.
One popular group product is a helicopter welcome to Queenstown. You get off the plane, jump on a helicopter, and fly to the top of a mountain for your hotel check in, where you get a glass of champagne and your room key. Businesses love that because it has that real wow factor for their guests and sets the tone for their whole event.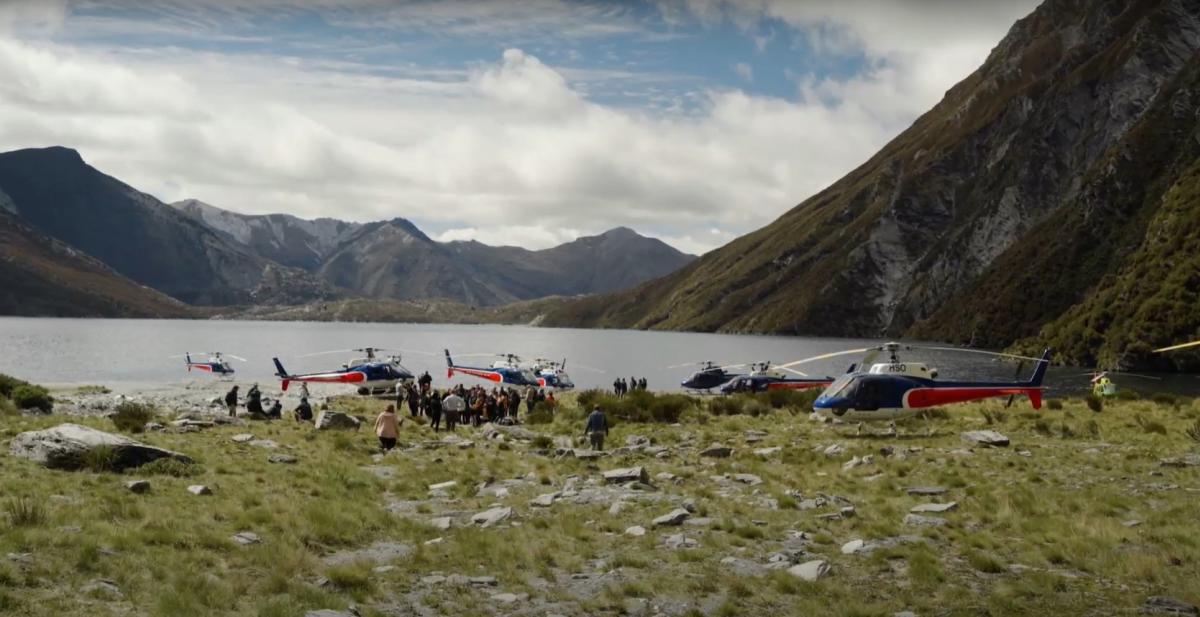 Can you work with all budgets, Brad?
You don't have to book the most expensive helicopter flight to have that wow factor. How often do people get an opportunity to land at 5,500 feet and take in views of Queenstown? Or to land on a glacier? We have entry-level products, and we can curate an experience just for you. Some of our best products came from conversations starting: "Look, we've got a budget of X, what can we do?" Talk to us about your needs because we can cater to your budget
For example, you can incorporate helicopters into your itinerary as transport to lunch or dinner. At a budget level, we can take your team for a quick flick over the hill to go for a pub lunch. If you want something more unique, we can take picnic blankets and land the helicopters in the mountains for a picnic lunch. We can arrange full catered events in the mountains, where we fly in chefs, barbecues, tables, and chairs. It all depends on your budget and your needs.
That's how the crayfish trip to Milford Sound came about. I got a phone call from a client and they said, "Look Brad, we've got this guy in town, and we want him to have the most amazing experience of his entire life." The idea was so cool, we made it into a package. We thought we might only sell two or three a year. But sales have exceeded our expectations.
Wow factor is different for everybody. Wow for some is taking a jet boat for a cruise. For others, walking through nature is stunning enough. People who've been on flash incentive trips around the world may need that extra level of premium detail to knock their socks off. There are different levels of wow, and we understand how to cater to that.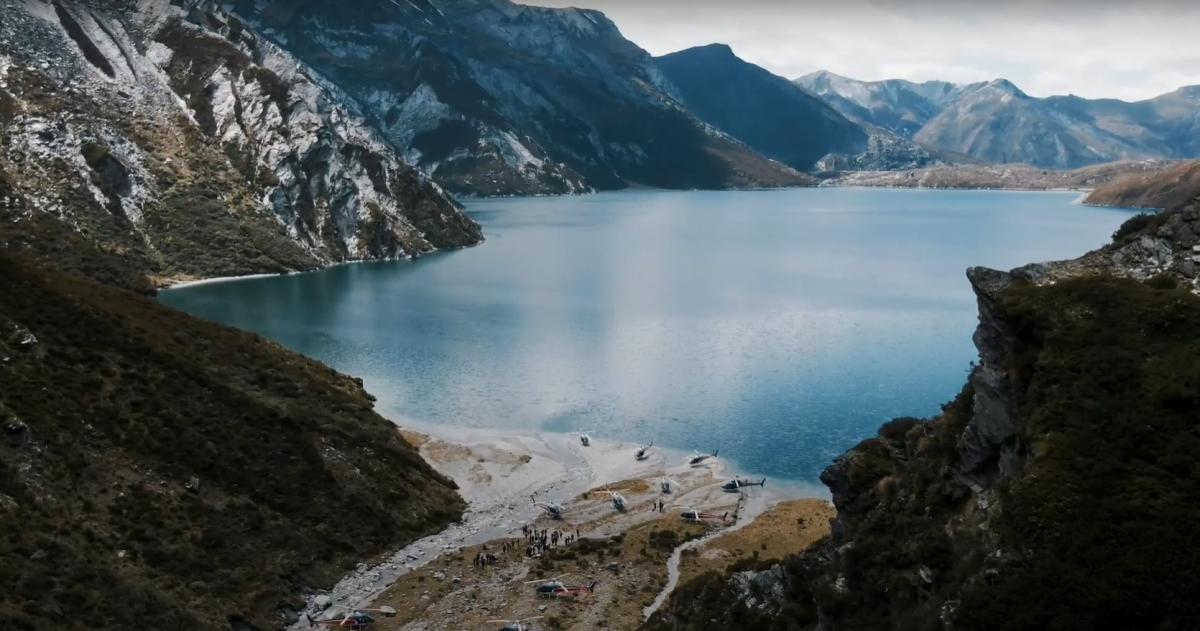 What do businesses like best about hosting their events in Queenstown?
What makes Queenstown so unique is the range of experiences here. People don't book their conference in Queenstown just to do a helicopter ride with the Helicopter Line. It's the diversity of offerings that appeals. I tell people, Queenstown's like Disneyland for adults. It's wild to mild, it covers all the bases, and it ticks all the boxes for a lot of people.
The other thing that's special about Queenstown is that the people who work in the events industry here understand that we're selling Queenstown first.
For example, the weather here can be changeable. So, we always make sure there's a plan B, C and D for your event. And if we see that the weather forecast is bad for the day of your flight, we'll contact the other operators you've booked activities with, and work with them to rearrange your itinerary. Everybody works together to make sure you have a great time.
And you don't have to ask us to do that. We just do it because we realise that Queenstown is a collective destination. It's bigger than any single attraction or activity. So, when I travel I promote other operators. And I know that other operators promote the Helicopter Line.
Conference organisers have asked me why other destinations can't work together like we do in Queenstown. But it comes down to our collective understanding that we're all in this together, and our collaborative approach to promoting our incredible destination.

What are your top tips for someone planning a business event in Queenstown?
Understand that all the Queenstown operators will work together to get the best for you out of your time here. Your guests are going to have a top-quality experience.
Give your people half a day off to explore Queenstown and relax. One thing I see all the time is itineraries so packed that people are exhausted when they leave. And you don't want that.
And my other tip, is if your team bring their families, remember to offer activities for partners. Incentive organisers often forget this. The executives might all be off playing golf and talking strategy. But their partners don't know what to do. So, develop a programme of activities for partners as well. The breadth of choice here means you really can cater to all interests.
My key piece of advice is not to see Queenstown as an off-the-shelf product offering. Because lots of New Zealanders have visited Queenstown already, Kiwi event organisers think there's nothing new for them here. But most Kiwis haven't even scratched the surface of what Queenstown has to offer.
Next week we're hosting a company from Dunedin for an incentive. The event organiser said: "Brad, what can we do for wow factor? They've already been on a jet-boat ride. They've been up the gondola. They've been to Coronet Peak."
I just laughed, and said mate, it's going to be ok. They're going to fly up to a glacier, and land there for a whiskey tasting with glacial ice. Then we'll fly them over to the Cardrona Pub for some local beers and back to Queenstown. That's not a standard package. It's something we've developed especially for his team, based on their interests.
So, talk to Queenstown event organisers and activity operators. There's so much to do here that you can create tailor-made experiences to make your clients and your team feel really valued.
Find more inspiration for Queenstown incentive trips now!