Ziptrek Ecotours 
Saturday 15 - Monday 17 August
Ziptrek Ecotours is kicking off the celebration with their new "Land of Bird" story on all of their tours for locals weekend. Guests will also receive a packet of native seeds to plant in their garden to encourage the birdlife to their backyard, and $10 per tour will be donated to Waste to Wilderness. They also have a number of specials available for Southern Lakes residents over the weekend, more information here. 
Native Plant Hunt at Bob's Cove
At any time over Conservation Week between 7am-6pm
Explore the Bob's Cove loop track (40-minutes return) and see if you can identify all the native plants along the trail on Wakatipu Reforestation Trust's downloadable guide.
A fun activity for the whole family and a great way to get out and explore Queenstown, find out more about the Native Plant Hunt here.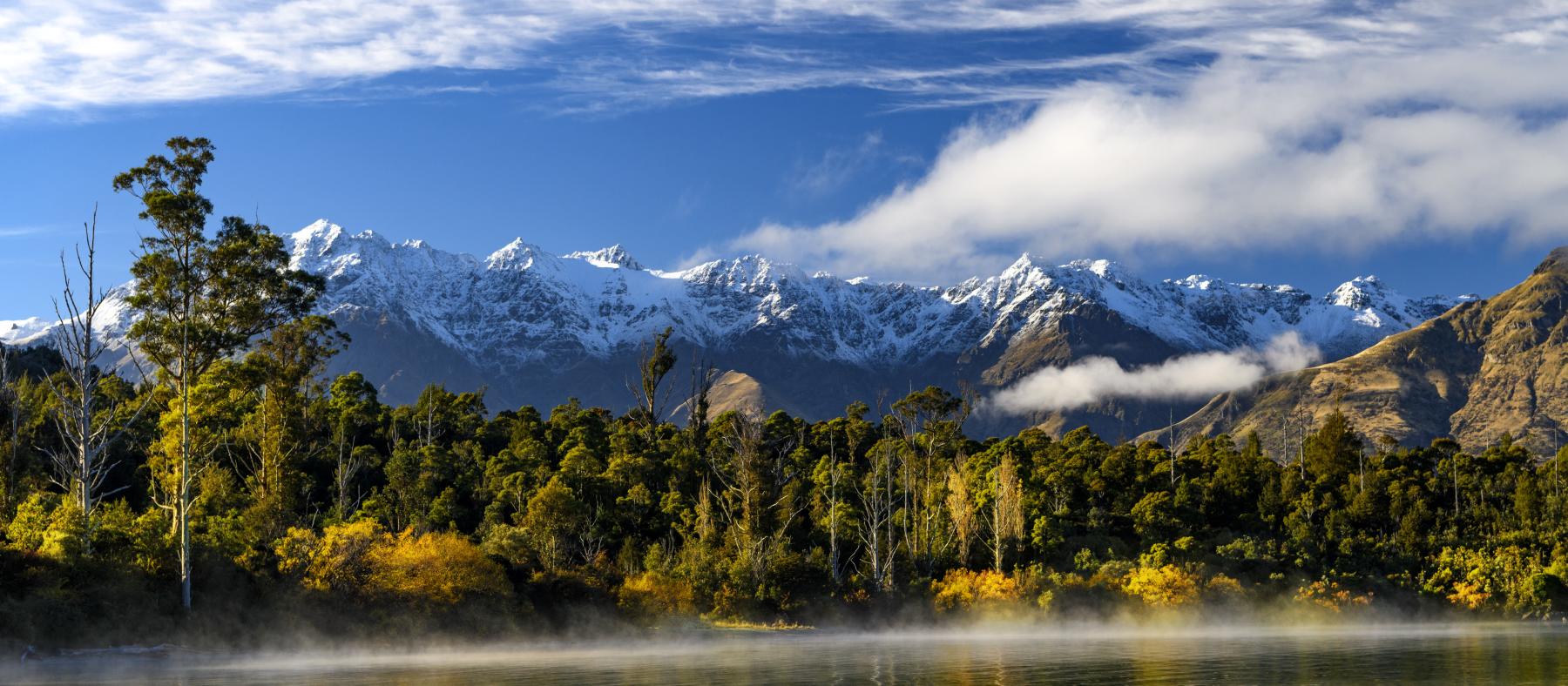 Bob's Cove
Waste to Wilderness - Michael Sly 
Tuesday 18 August, Ziptrek Ecotours 45 Camp Street
Queenstown local entrepreneur Michael Sly will talk about his Waste to Wilderness project, which is essentially a miniature modular planting ecosystem built from construction waste and compost made from commercial food waste and wilding pines. The free talk will be hosted at Ziptrek Ecotours from 5:30pm-6:30pm, register for the event here. 
Native Plant Nursery Volunteer Sessions
Wednesday 19 August, 9am-12pm
The Wakatipu Reforestation Trust is inviting the public join in a native plant maintenance session at their community nursery in Jardine Park. ​No experience is required as the nursery manager will guide you and there will also be regular volunteers onsite.
Each year the Wakatipu Reforestation Trust produces approximately 10,000 native plants which are sourced from remnant populations of native forest nearby. Find out more about the event here. 
Lunch & Learn at Jardine Park
Wednesday 19 August, 11:30am-12pm
Following the Native Plant Nursery Volunteer Sessions, the Wakatipu Reforestation Trust will host an informal Lunch & Learn session. Lunch will be BYO however tea and coffee will be provided. Find out more here. 

Kiwi Birdlife Park
Kiwi Park 
Saturday 22 August, Kiwi Park
The Whakatipu Wildlife Trust and Kiwi Park have teamed up to organise a Kid's Conservation Creations and Trapper Night at Kiwi Park on 22 August from 5pm.
In the lead up to the event, Kiwi Park has set a range of conservation themed projects and challenges for kids to get involved with from home and submit to win prizes. Find out more about the event and challenges here.