There's something invigorating about Queenstown that hits you the moment you step off the plane. And while there's no shortage of thrill-seeking adventures and world-class wining and dining waiting to be discovered, with its enchanting scenery and crisp autumnal air it's easy to see why Queenstown is one of New Zealand's most breathtaking spots to reconnect with nature. According to MiNDFOOD's resident psychologist Dr Emily O'Leary, the link between nature and mental health is too often forgotten. "In our busy lives, remembering to build in green time can be vital," O'Leary says. We are so strongly influenced by the weather and the landscape that researchers have suggested that access to green space relates to lower levels of stress and good physical health.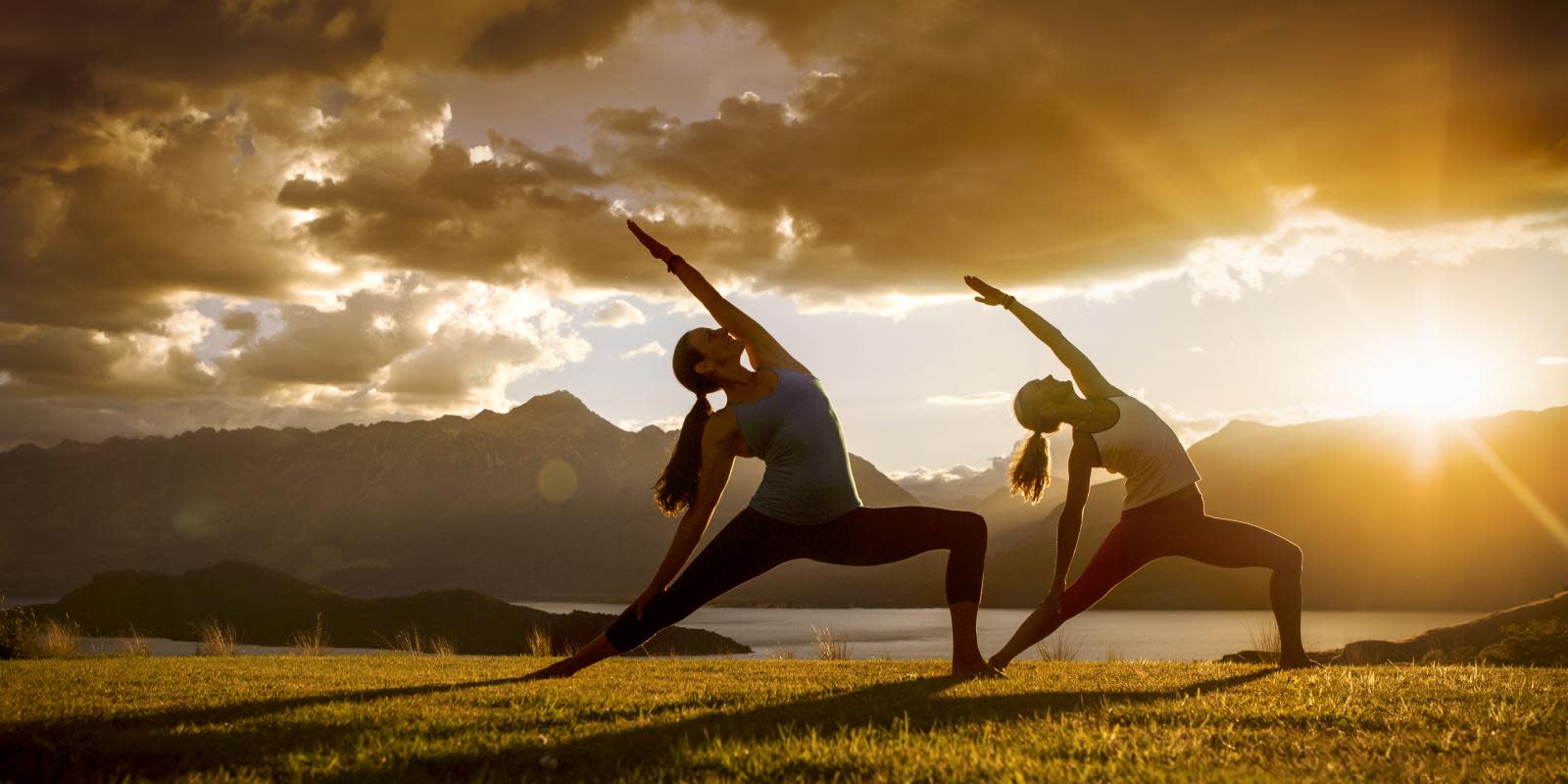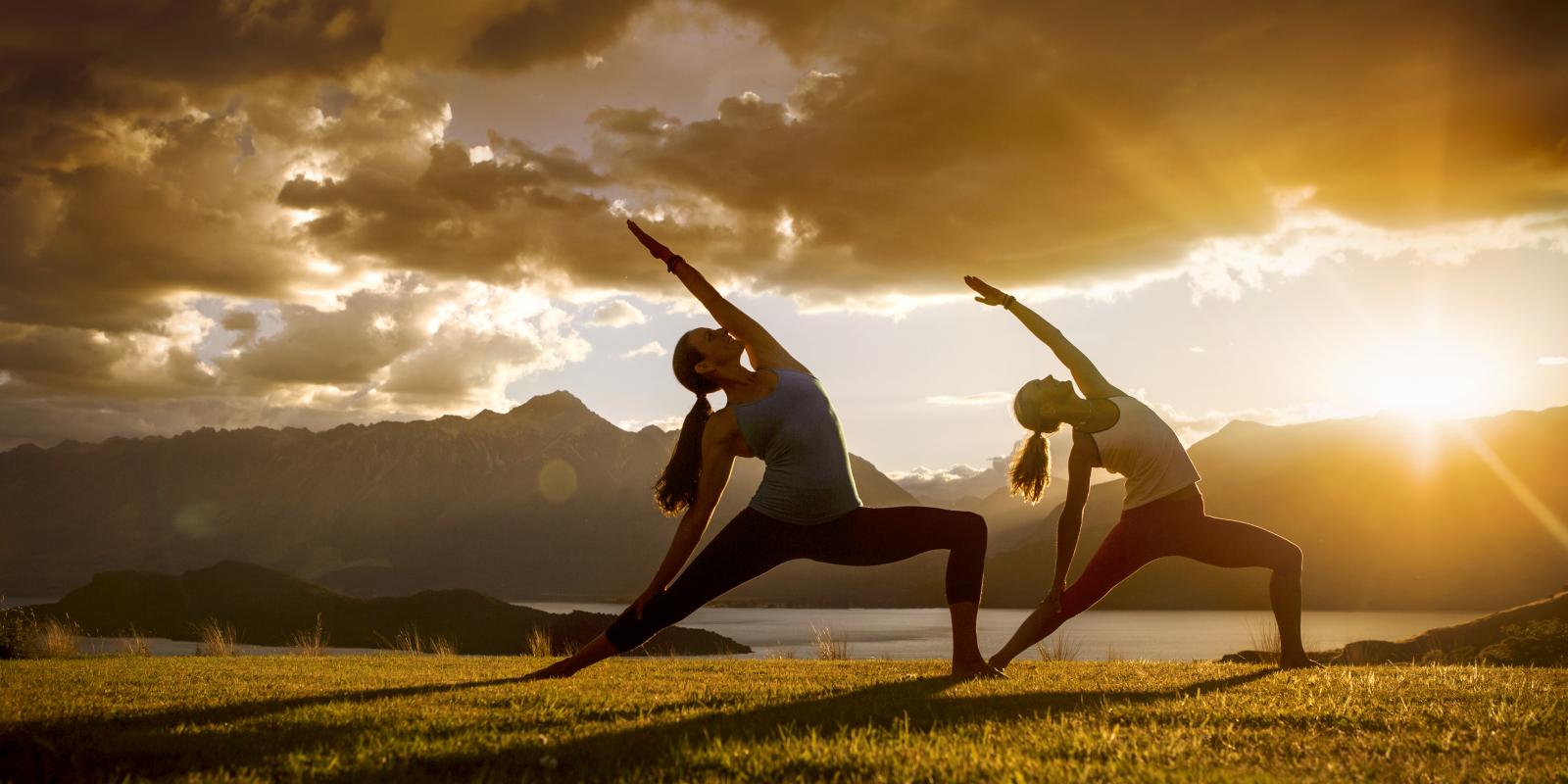 Yoga in Queenstown
Sometimes an autumnal escape to rejuvenate mind, body and spirit is just what the doctor ordered. Queenstown's mindfulness and wellness community is thriving, with an abundance of retreats and mindful experiences on offer. But the duo behind Soul Journeys, Sandi Murphy and Amanda Woolridge want participants on their retreats to take their experience home with them. "It's not about coming to Queenstown and being in a bubble; it's about how you can bring this awareness and wellness into your ordinary life," explains Woolridge. "It's about a transformative experience. You take the tools and the lessons back into the everyday," Murphy agrees.
Pack a picnic and take a mindful drive to Glenorchy.
Mindful walking and hiking – and where better to practice than Queenstown – is an easy way to take time out and be at one with nature. Whether it's a serene lakeside stroll or more of a challenging track you're after, there is no shortage of picturesque spots to free yourself from your thoughts and recharge your batteries. MiNDFOOD has rounded up some of our favourite spots in Queenstown;
Crown Range lookout offers an incredible scenic view in any season, but a sprinkling of snow makes this spot unforgettable.
If it's a challenge you're after, try the Queenstown Hill Time Walk – demanding as it is, the spectacular views of the mountain and lakes are well worth it.
Pack a picnic and take a mindful drive to Glenorchy. Autumnal trees line the lakefronts, and if you have time afterward, head to Millbrook Spa in Arrowtown to complete the wellness experience.