We'd both been to Arrowtown before, but never together, and neither of us for quite a few years. So we nosed the rental car out of the hotel in Queenstown soon after breakfast and headed east. Mist hung above Lake Hayes, just a few minutes out of town, known as "Mirror Lake", for the reflection of trees and mountains in the waters on sunny days. But as we reached the pavilion, halfway along the lakeshore, everything changed: clouds lifted, sun came out. I looked at my watch. We'd be in Arrowtown in a few minutes, still too early for lunch. "Shall we?" I said.
I parked the car and we began the easy, undulating 8km ramble around "the most photographed lake in New Zealand": past million-dollar-plus mansions, down to the beach and campsite, past curious sheep and over the boardwalk which protects rare wetland plants and creatures.
A couple of hours later, we got back to the car, revitalised, and drove on to Arrowtown. We still had time to stroll the shops before lunch. The Lake Hayes walk is one of 30 easy walks, ranging from 30 minutes to four hours, in the area – ideal recreation'n'rejuvenation for those who prefer lower adrenaline activities in the Adventure Capital of the World.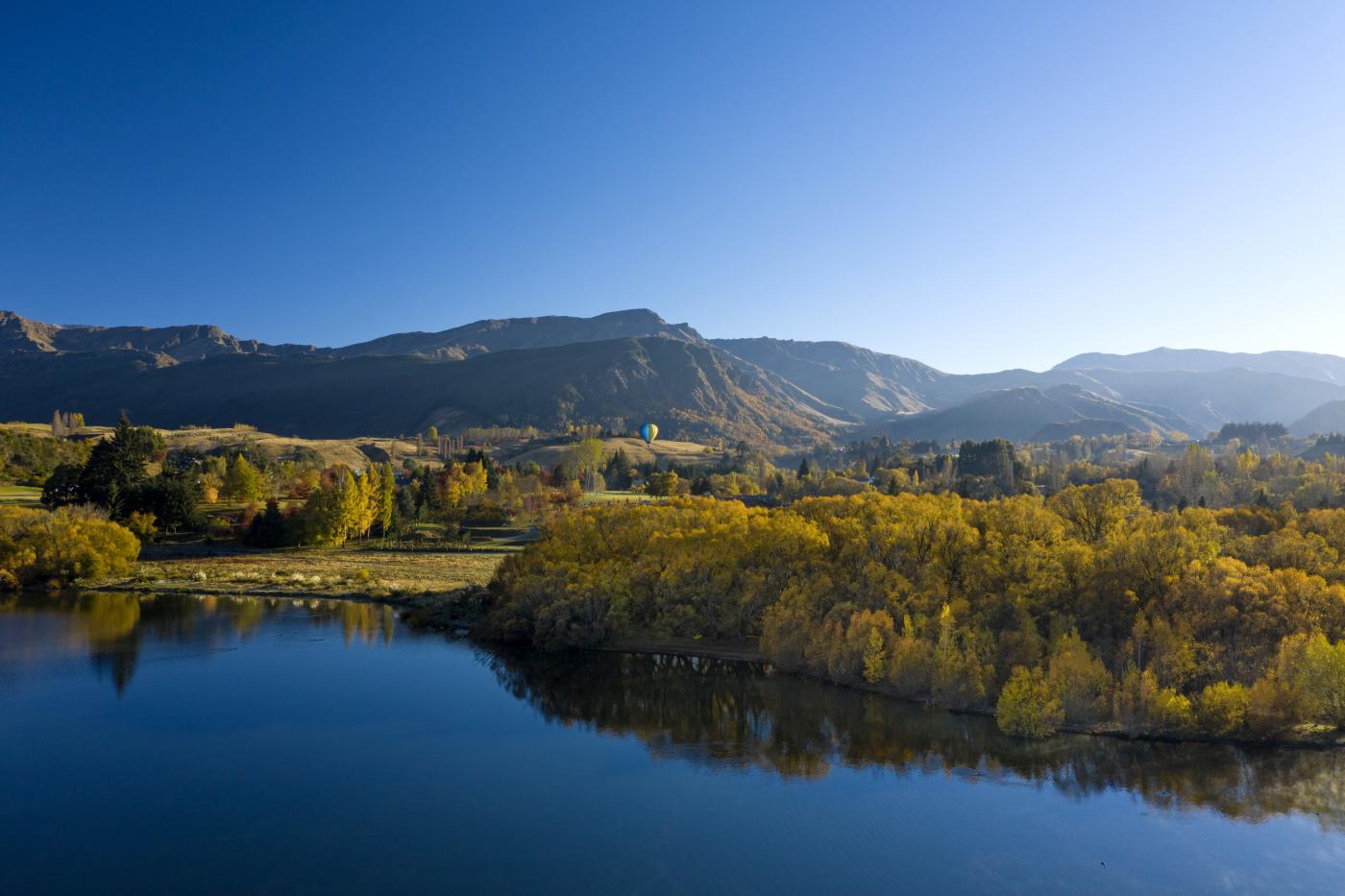 Lake Hayes in Autumn
So, too, bike rides such as the Gibbston River Trail, which starts at the Kawarau bungy-jump so you can congratulate yourself on not being that energetic. The 15km trail ambles past (or stops at, if you want) vineyards, family-owned restaurants and cafes, orchards and a Central Otago treasure, the old-school Gibbston Tavern. Again, there are a number of easy trails in the Wakatipu area – some can be conquered on an electric bike.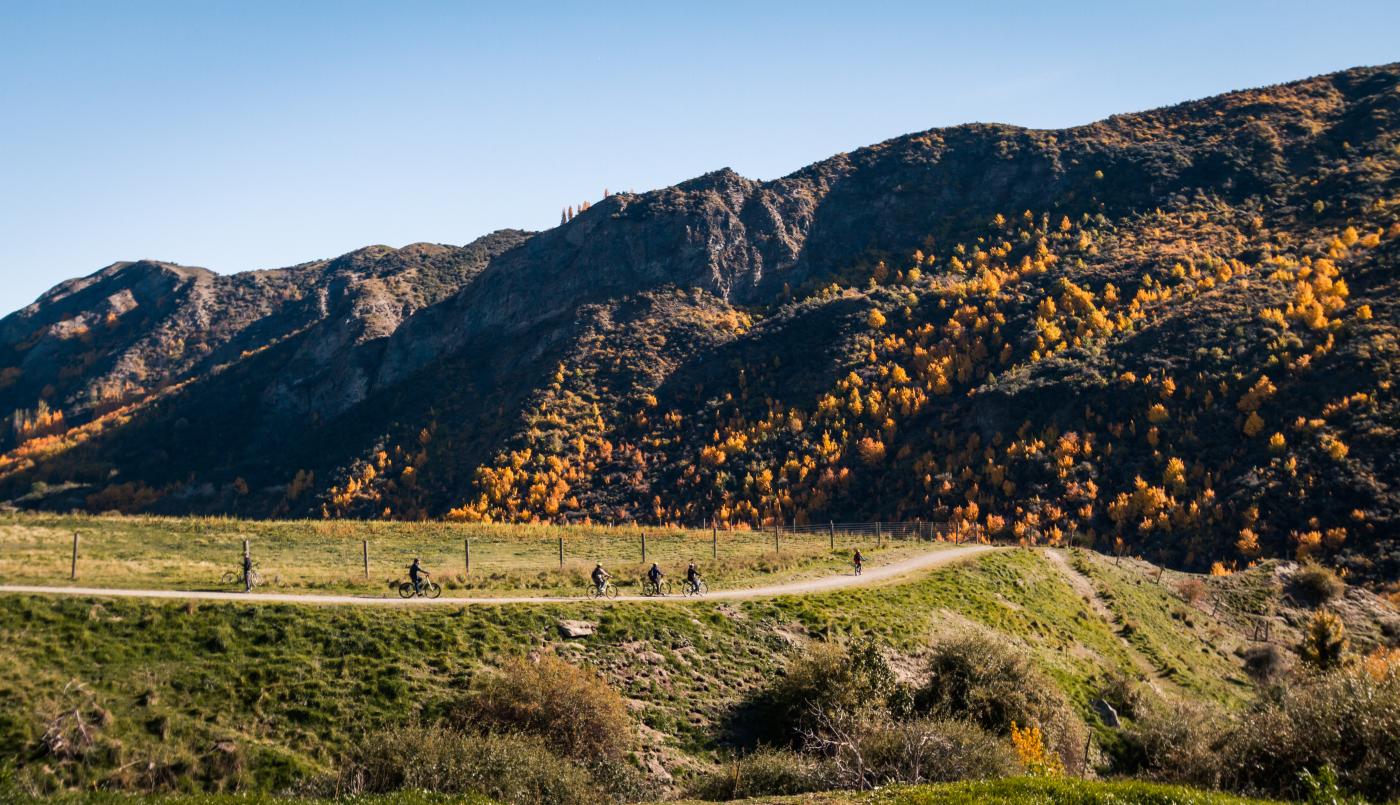 Biking the Gibbston River Wine Trail​
To find Middle-earth – or where it was filmed – you need to head into the back country.
Four-wheel drive tours
, with knowledgeable guides and even more experienced drivers, are the way to go on safari – and, after the sights, tastes,
walks
, to come back to town, hotel and
restaurant
.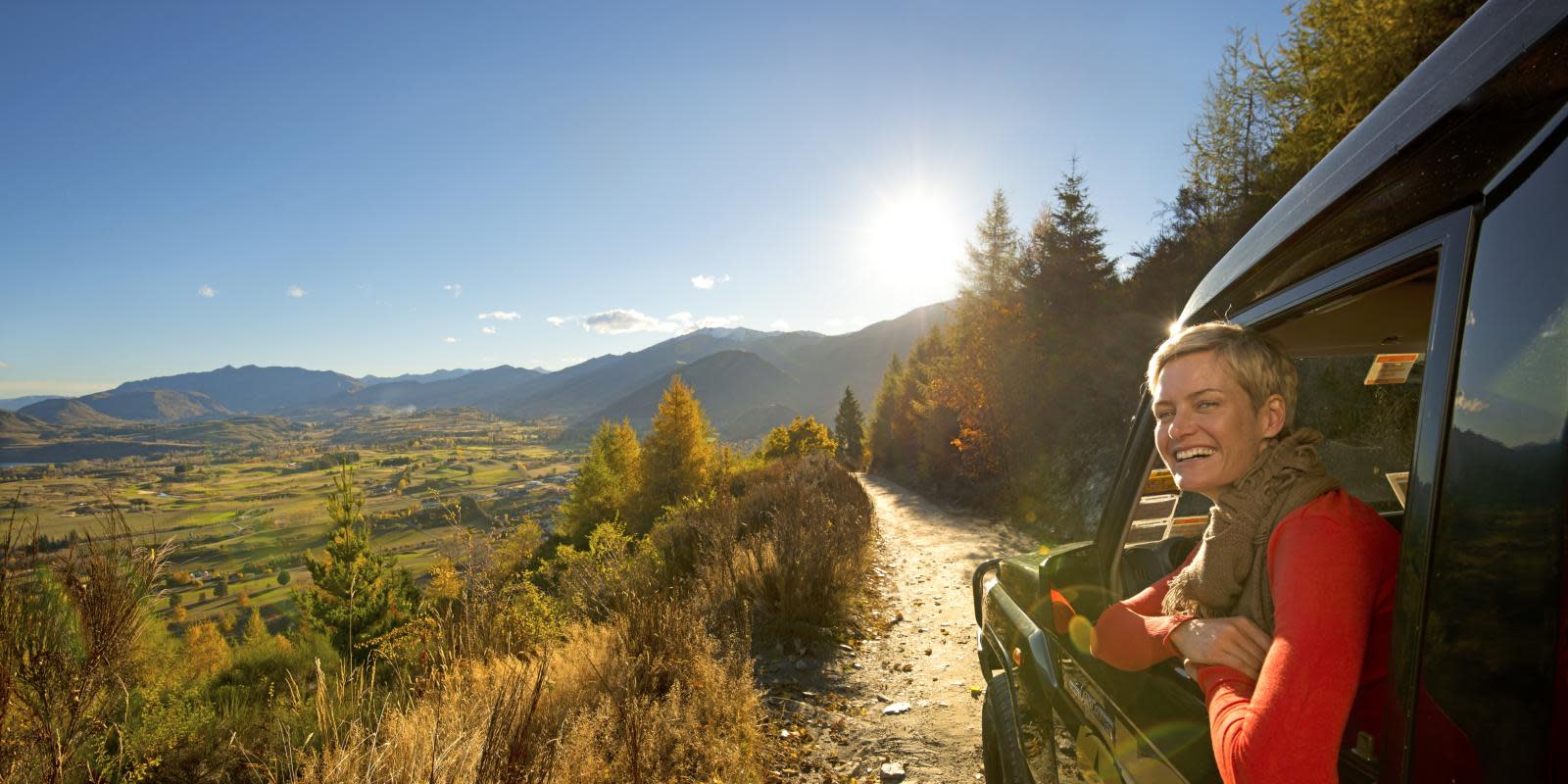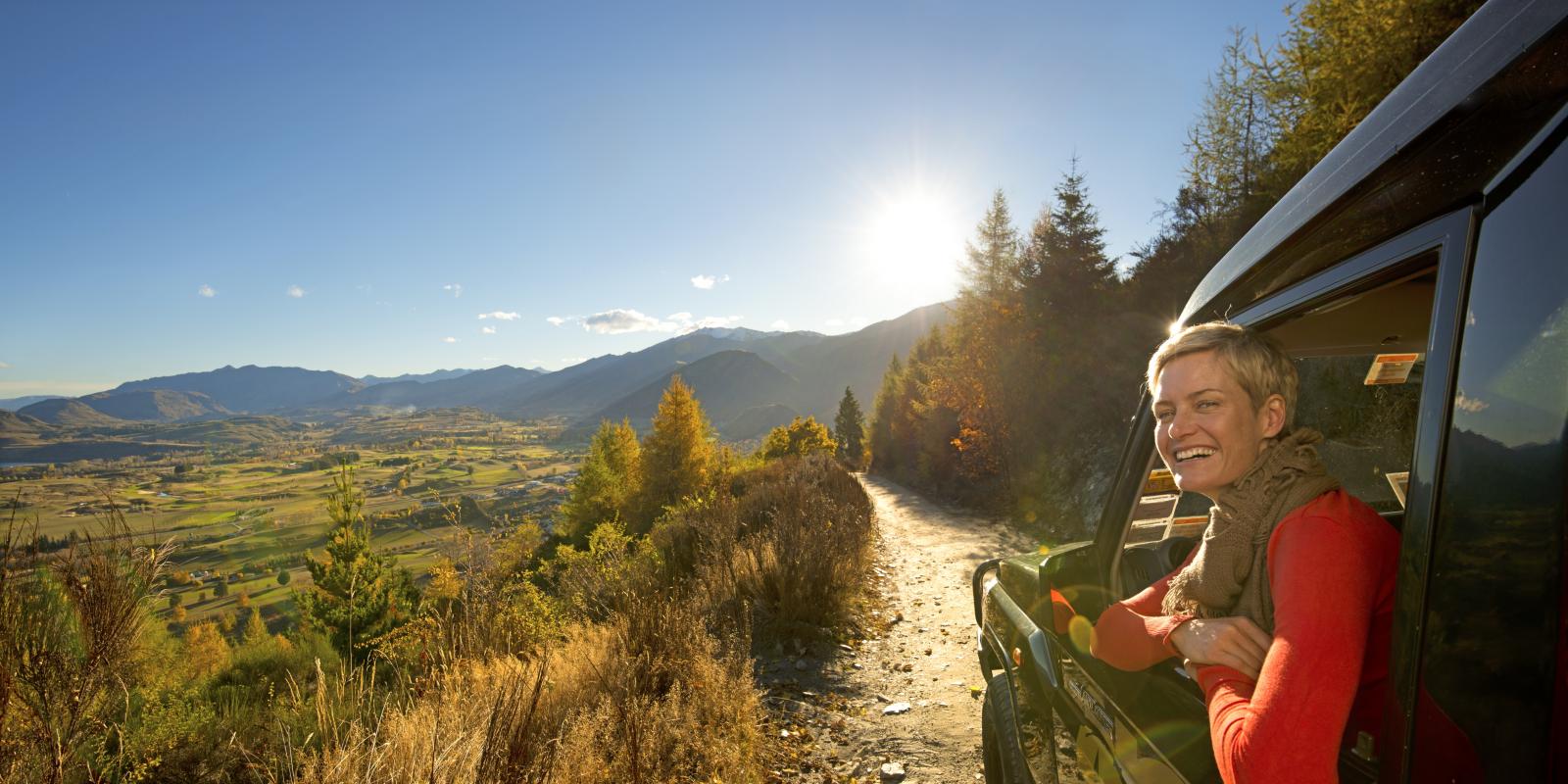 4WD Off Road Adventures with Nomad Safaris
For a truly unforgettable experience, paddle the calm waters across Lake Wakatipu to the conservation reserves on Pig and Pigeon Islands. On a guided tour, double kayaks glide across calm, clear blue waters to an uninhabited land of flightless birds; snow- and glacier-clad mountains – and tranquillity. It used to be there were two seasons in Queenstown – summer holidays and winter holidays. Now, you can enjoy the excitement in New Zealand's favourite getaway destination year-round – and at your own pace.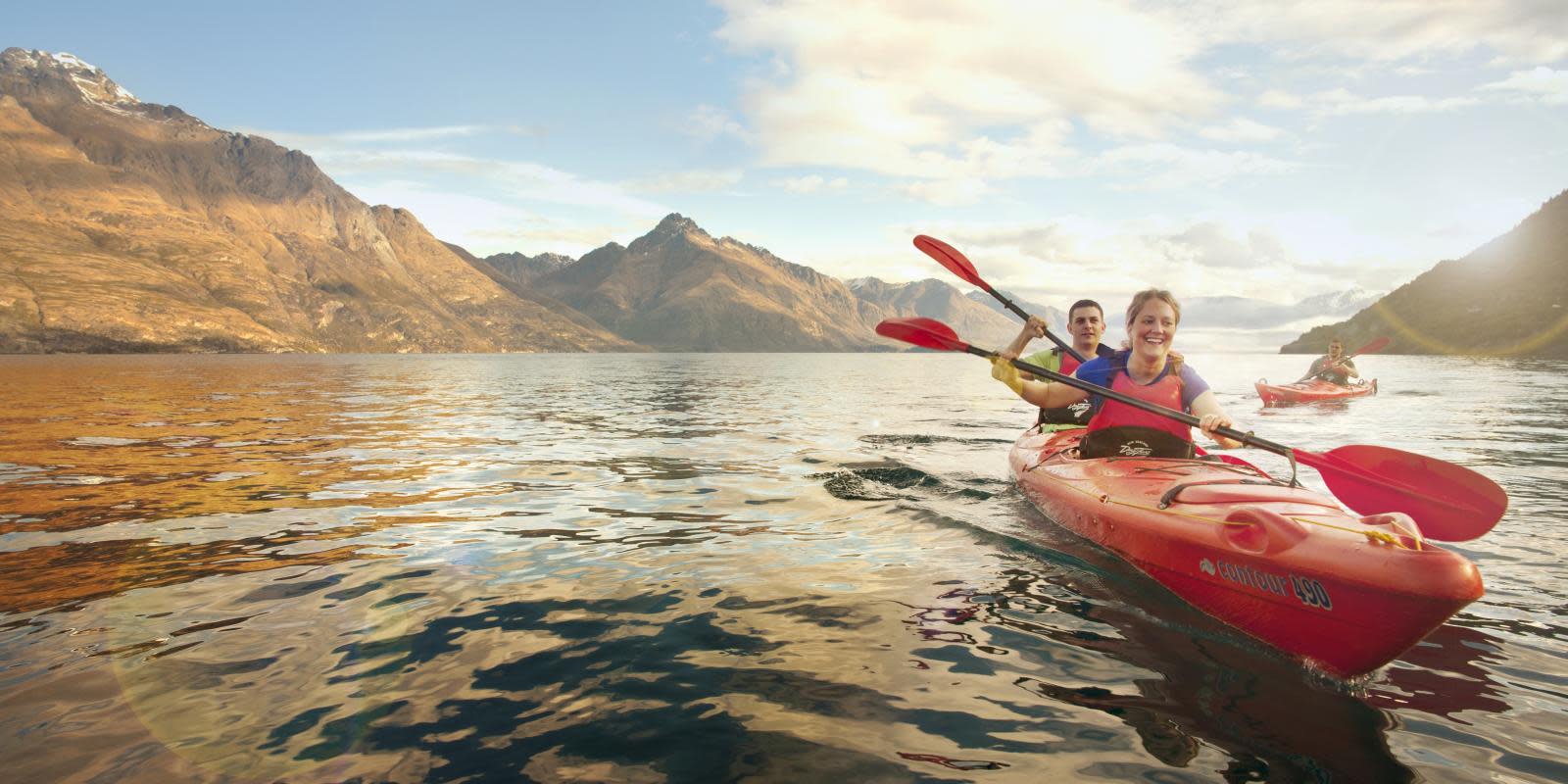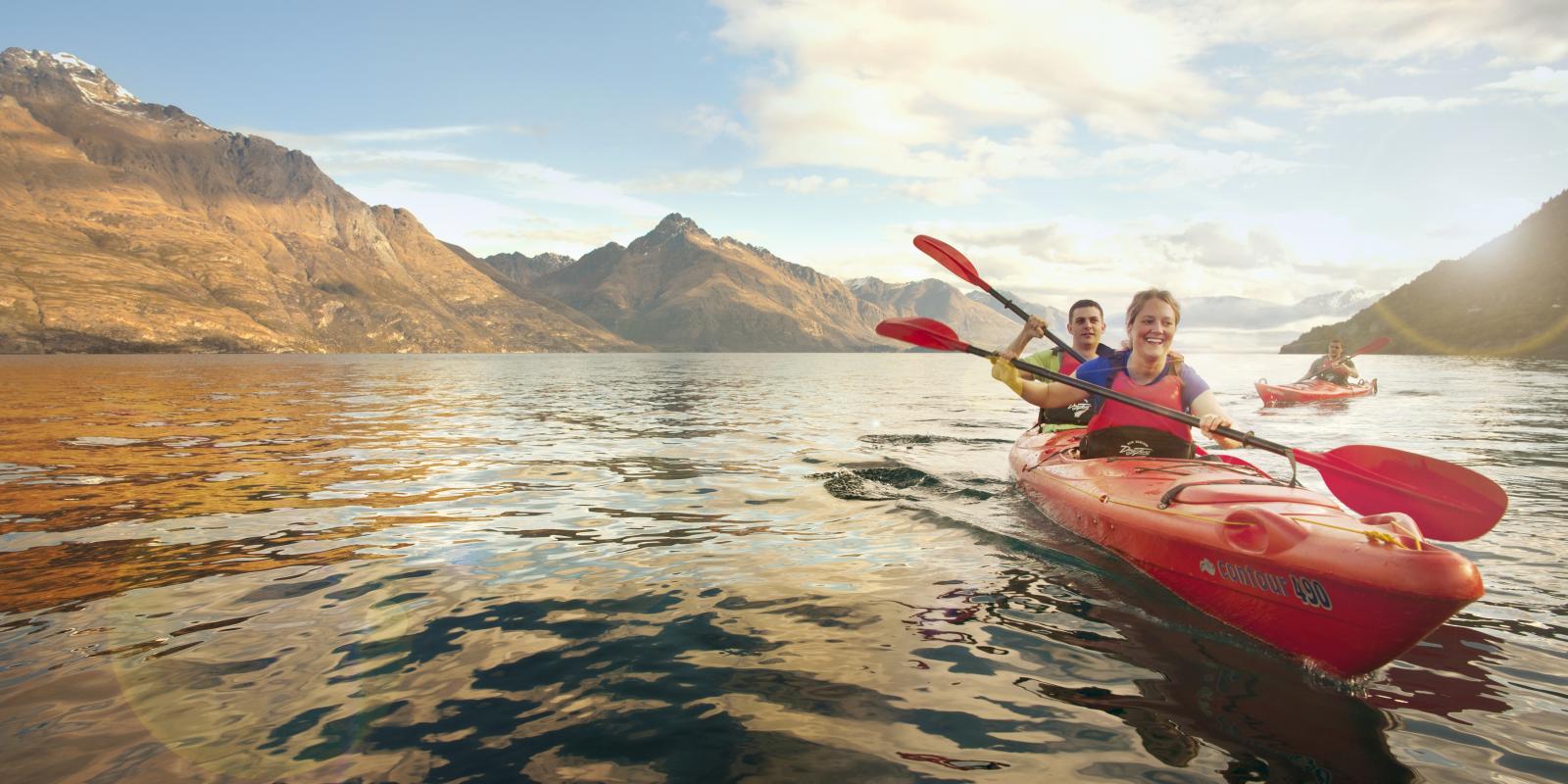 Paddling Lake Wakatipu in Autumn