1. Watch a movie or TV series that was filmed in Queenstown
One Lane Bridge (TV Series)
Recently filmed and set in Queenstown, One Lane Bridge is a local crime drama that follows an ambitious young detective on a murder investigation. The six-part series takes a dark, supernatural turn when the detective reawakens a spiritual gift that endangers the case, his career and his life. The show will be available to watch on TVNZ on Demand from 20 April 2020. View the trailer here.
Top of the Lake (Season One)
Top of the Lake follows detective Robin Griffin (Elisabeth Moss) and deals with her investigation of the disappearance of a pregnant 12-year-old girl in the fictional town of Laketop, New Zealand. The entire series is shot in Queenstown and Glenorchy, with the dramatic landscapes making the show even more impactful. Watch the trailer here. 
The Lord of the Rings trilogy
Likely the most well known films to come out of New Zealand, many of the scenes from Peter Jackson's Lord of the Rings trilogy were filmed in Queenstown and the surrounding areas. If you haven't seen the trilogy, there's no time like the present. See if you can pick which Queenstown locations feature in which films. Watch the trailer for The Lord of The Rings: The Fellowship of the Ring here. 
Mission: Impossible - Fallout 
The sixth installment of the Mission: Impossible franchise is no less epic than the rest, especially knowing that lead actor Tom Cruise learnt to fly a helicopter specifically for the films. The climactic scene in Mission: Impossible - Fallout features an epic helicopter chase that was filmed in the "triangle" between Milford Sound, Queenstown and Lake Wanaka. The Rees Valley, near Glenorchy, also stood in for a Kashmiri village in the film. The film is an exciting way to pass a few hours at home, and is available to watch on Amazon Prime. Watch the trailer here. 
X-Men Origins: Wolverine
Marvel lovers beware.. here's yet another excuse to re-watch a film from the franchise. Queenstown stands in for the Canadian Rockies in X-Men Origins: Wolverine, in which some of the key scenes were shot at Deer Park Heights and Paradise. View the trailer for the film here. 
The Water Horse
Lake Wakatipu doubled as a Scottish Loch in the 2006 film Waterhorse. The film is an adaption of Dick King-Smiths children's novel "The Water Horse" and follows a young boy who discovers a mysterious egg that grows up to be the Loch Ness monster. As they form a strong relationship, the boy's family refuses to believe in the creature's existence. Watch the trailer here. 
The Hobbit trilogy
Based on the 1937 novel The Hobbit by J. R. R. Tolkien, The Hobbit trilogy is just as epic as the Lord of the Rings trilogy. Set before Lord of the Rings but produced afterwards, the trilogy benefited from advancements in technology. Earnslaw Burn Track (from Gleorchy) sets the scene for Bilbo and The Company (a crew of dwarves) after departing Rivendell. The area surrounding Queenstown was also used for the start of the journey into the Misty Mountains. Watch the trailer for The Hobbit: An Unexpected Journey (the first film in the trilogy) here.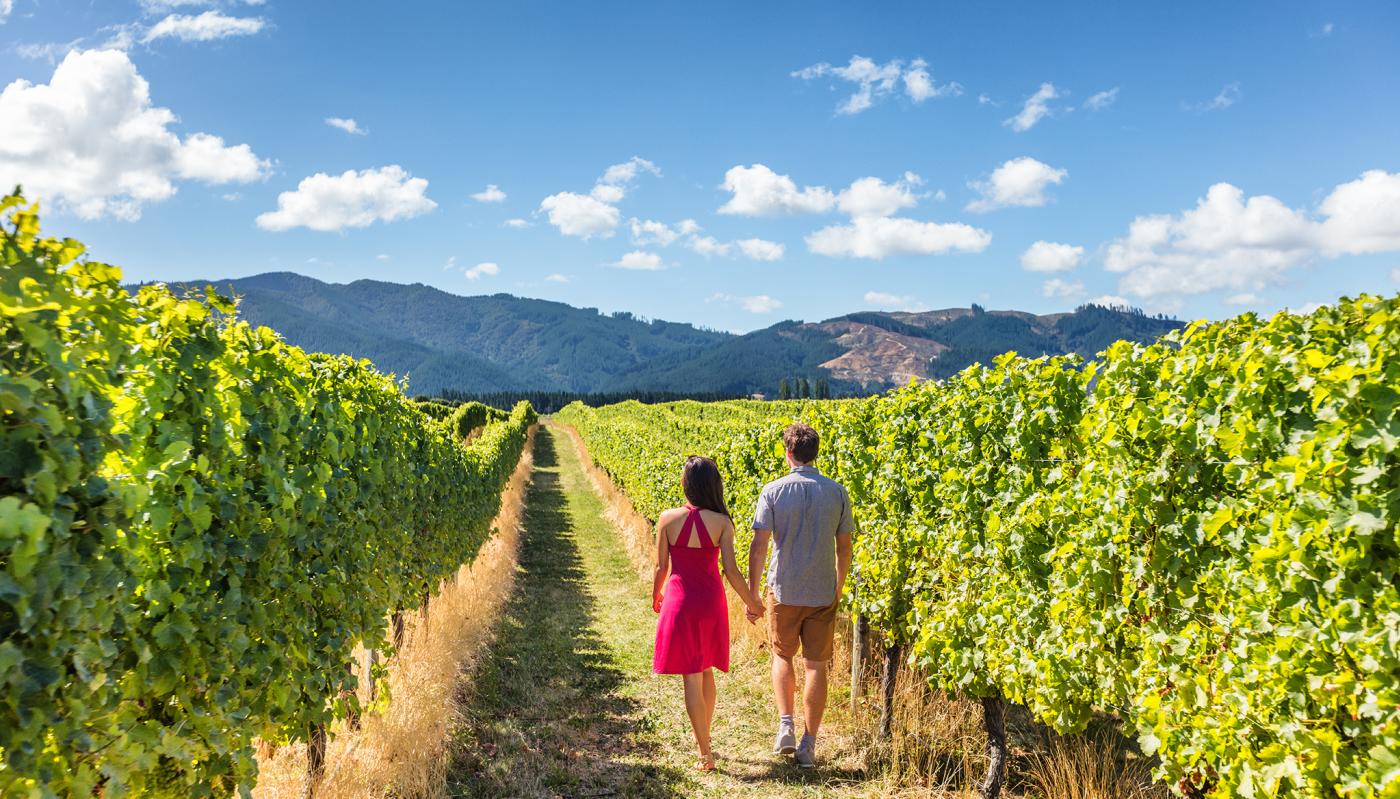 Gibbston vineyards
2. Taste local wine from the comfort of your lounge
Gibbston Valley Winery is hosting live tasting sessions with their winemaker Christopher Keys on Facebook, every Saturday night from 7 pm. Their wine is available to order online here and you can sign up to the live Facebook events here. If you can't attend the tasting live, the videos are on Gibbston Valley Winery's Facebook page so you can do it another time.
Valli is also hosting live tasting sessions with Grant Taylor, Jen Parr, and Hollis Heidelberg Giddens. They've put together a Virtual Tasting Pack which is available to order online here and virtual tasting event details are available on Valli's Facebook page here.
Amisfield wine is also available to buy online, and if you're interested in any further details such as what food to pair them with, glassware to serve them in, or which wines are best to drink now, you can get in touch with their team via email. To make it even easier, they've put together a tasting case on their online store here. 
Peregrine wines are available to buy on their website here. Free shipping is available for NZ and Australia.
Mt Rosa's online shop is open, with free delivery in NZ. Check it out here.
Chard Farm's wines are available to buy online and they're also offering free delivery in NZ. Shop their web store here.
Mt Edward is sending out wine orders, visit their website to view their wine and email your order through to wines@mountedward.com.
Brennan is sharing videos on Facebook about the story behind each of their wines so people can learn about their wines from home. Check it out on their Facebook page here.
Kinross is offering Coat Pit, Domaine Thomson, Valli, Hawkeshead and their own Kinross label to order online. Shop their wines here.
Wet Jacket wine is also available to buy, check out their wines here and order by emailing cellardoor@wetjacket.co.nz.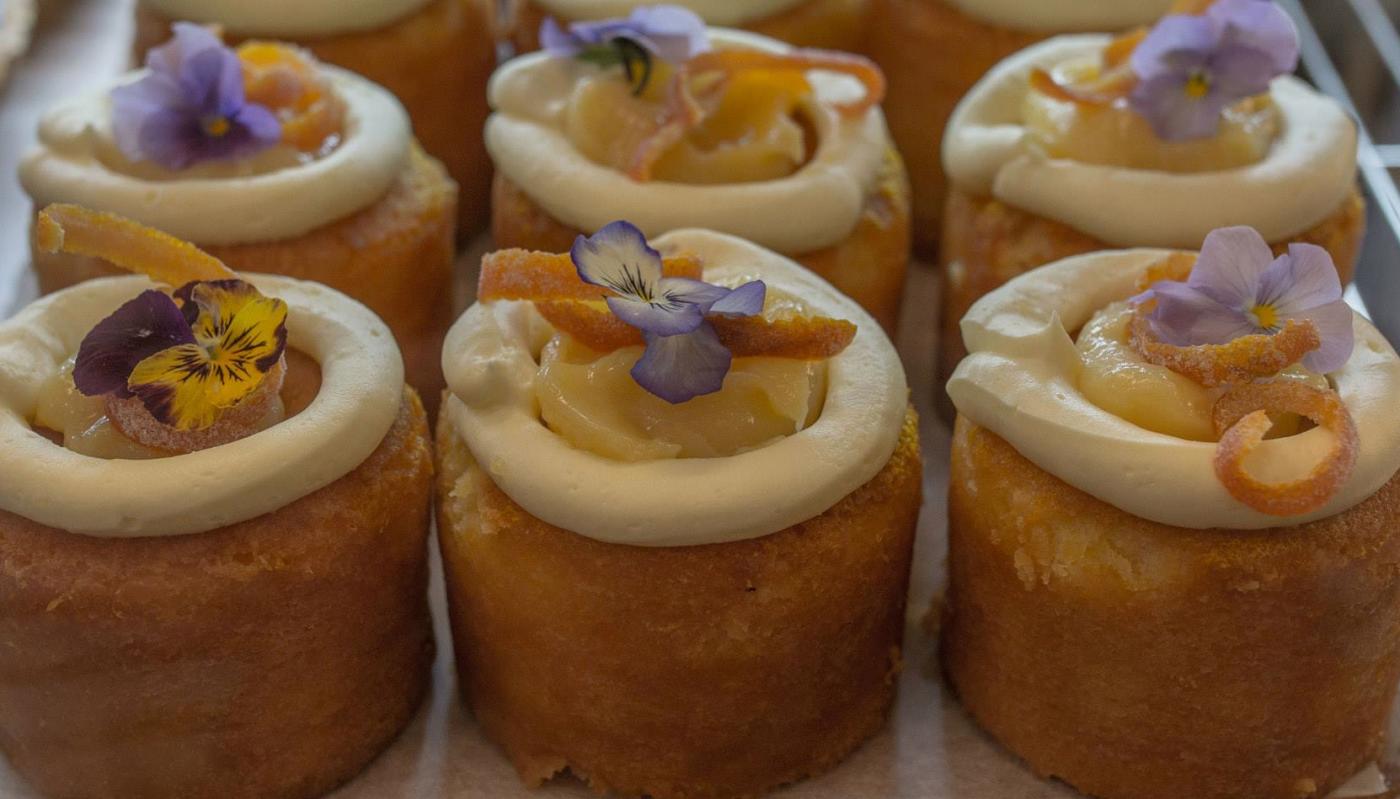 Bespoke Kitchen 
3. Try your hand at recreating a your favourite local dish with recipes from Queenstown cafes and restaurants
Queenstown is home to some talented and creative chefs and with a little extra time on your hands, you may like to try some of their iconic Queenstown recipes from home. Some local restaurants and cafes are sharing their recipes, check out a selection below:
You can support your favourite local cafes on soscafe.nz (a non profit supporting local businesses) by buying a café voucher to use when the cafes are back up and running.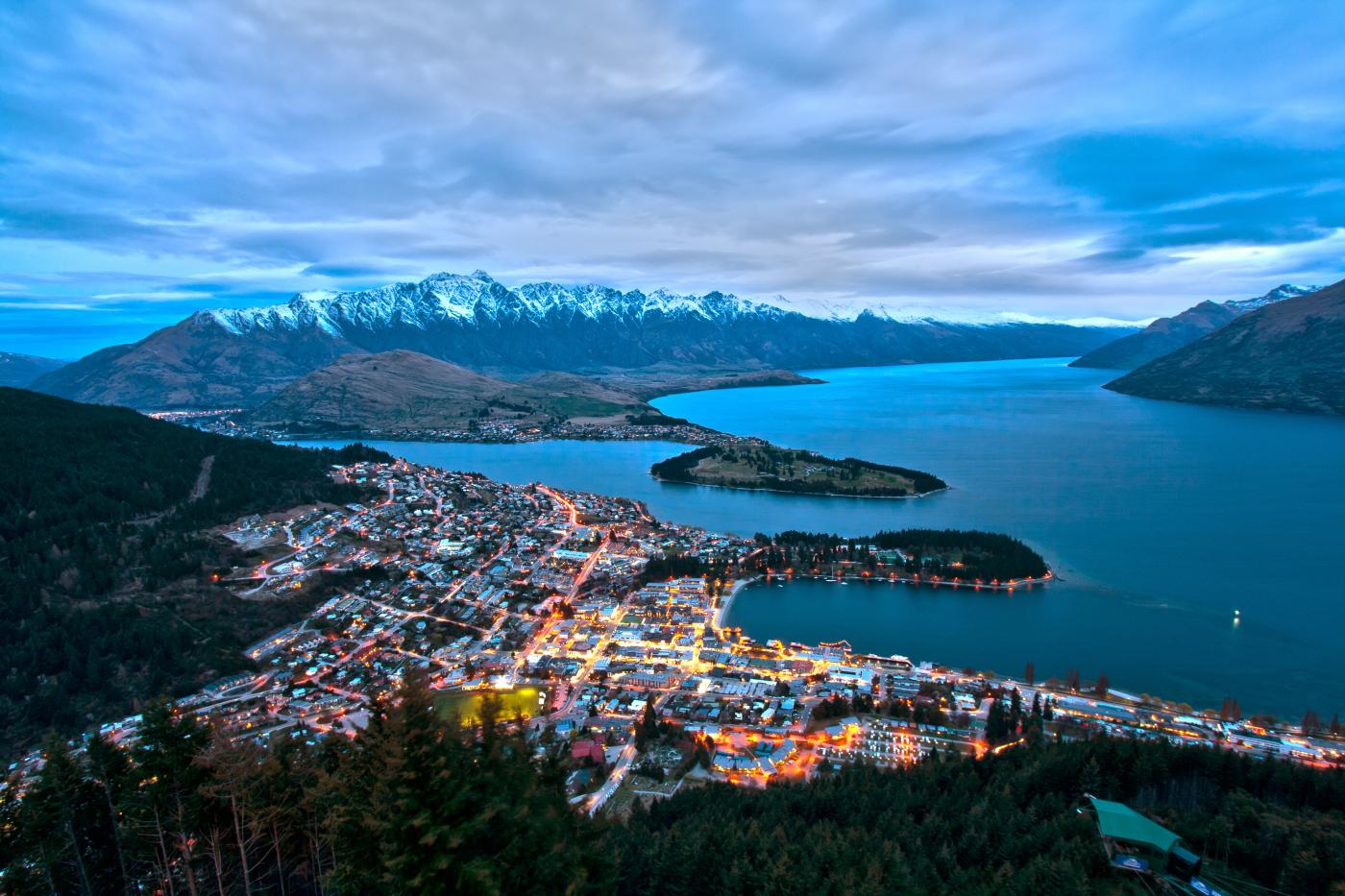 Bob's Peak
4. ​Virtual tours of Queenstown
Google's 360 imagery has now been built into Google Earth which makes for some fun virtual exploring around town. Check out some of Queenstown's most popular attractions from your living room:
5. Support local businesses
If you are in a position to do so, you can support your favourite Queenstown businesses here.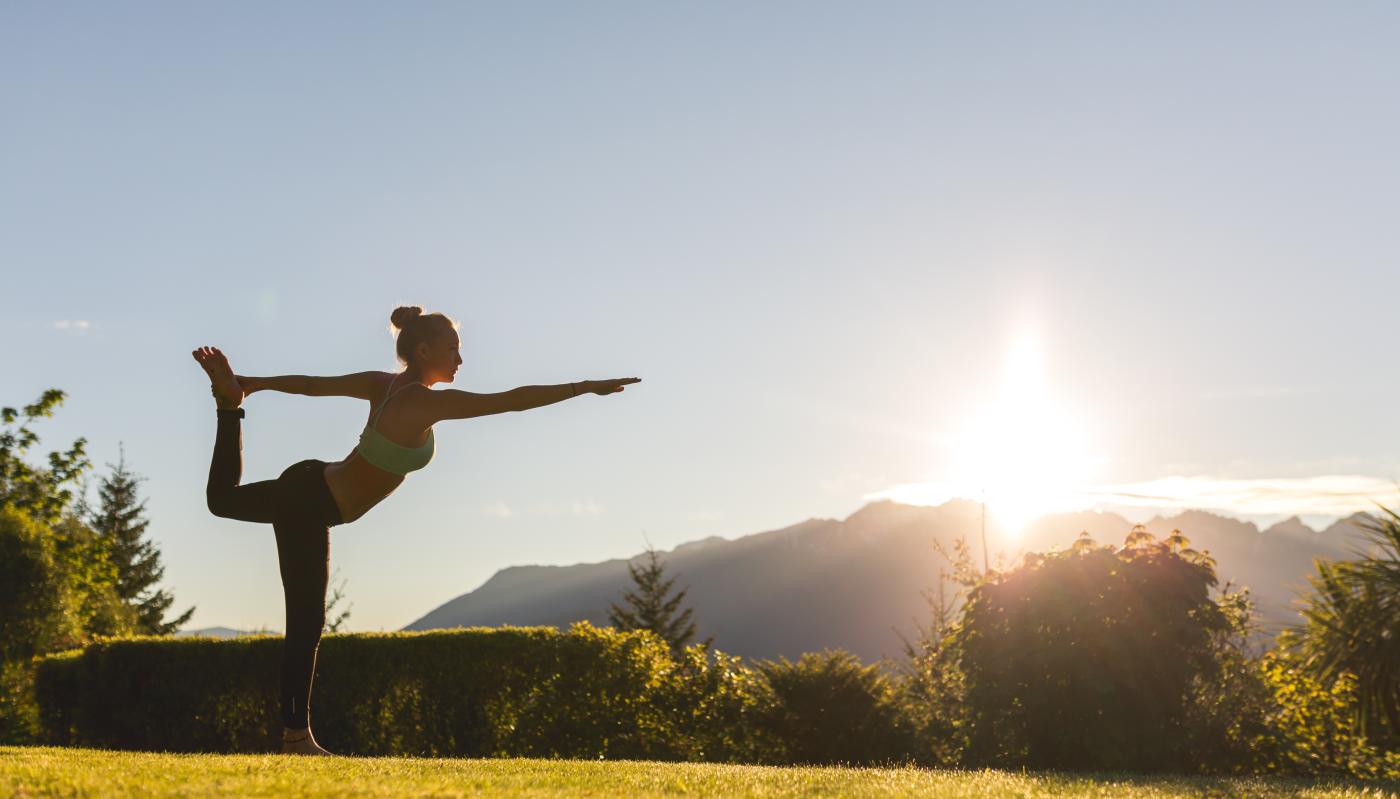 Yoga classes in Queenstown 
6. Tune into Queenstown's virtual events
Te Reo Maori classes, yoga classes, wine tastings, you name it! The creative community in Queenstown have made it possible for everyone to experience their events from home. Check out some of the virtual events in Queenstown here.