Shotover Canyon Swing - breaking world records for mental health awareness
Shotover Canyon Swing has come up with a quirky way to raise funds for St John, by breaking a world record and booking locals in to watch it all unfold. 
Local guy Jason Medina stepped up to the challenge of completing 100 swings, the most Canyon Swings ever done in one day, to raise funds for St John, aiming to raise awareness for mental health at the same time.
St John have to raise $57,000 a day to operate and maintain their equipment in the South Island alone, and Jason's credits the charity with his life, "If it were not for heroic efforts of the Qt Police and St John officers I would not be here today. I'm humbly grateful to be able to participate in this event [and] to be able to give back and inspire a glimmer of hope". 
On a rainy spring day, Medina successfully completed successfully completed 100 swings despite the inclement weather. Jason's friends and Queenstown whanau came along at different points in the day to lend their support, donate and join him for some tandem jumps. Jason was also joined by a fire service member, and the police officers that saved Jason 18 months ago.
Jason said the experience helped him reflect on how far he has come in 18 months, "the journey I have been on has taught me to love myself first and foremost and to give back in a way others did for me. Reach out when you need to and speak up when you have something to say".
Canyon Swing Sales Manager James Isted-Salmon said the experience was eye-opening, "it should be encouraged that we help people to speak up [and] check in on their neighbour. That's why, along with mental health awareness, we made the fundraiser for St John. They are out there fighting the good fight"
If you want to get behind this worthy cause it's not too late, you can donate to St John here.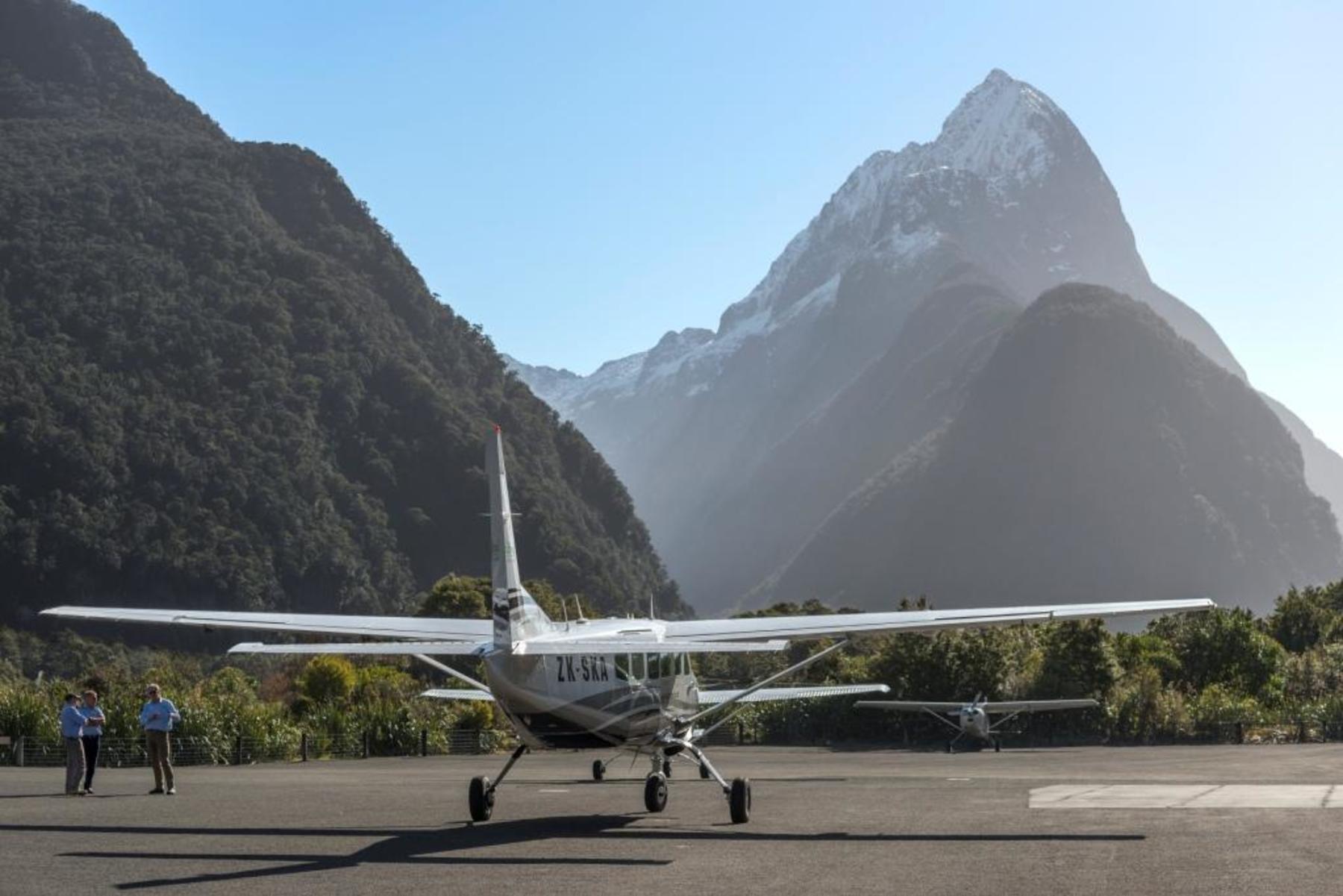 Air Milford - Milford Sound Airstrip
Air Milford - Uplift In Kind
Air Milford has joined the Uplift In Kind - Kids Flying Programme to make seats available to unwell or underprivileged families, allowing them access to complimentary, fun and memorable scenic flights. 
Uplift In Kind's goal is to give children and their families access to uplifting experiences. Exploring the skies on a scenic Queenstown flight is a bucket list experience and an incredibly memorable adventure that would no doubt go a long way to brightening someone's day.  
If your family is going through a tough time and you believe you would benefit from an experience with Air Milford you can apply on the Uplift in Kind website here.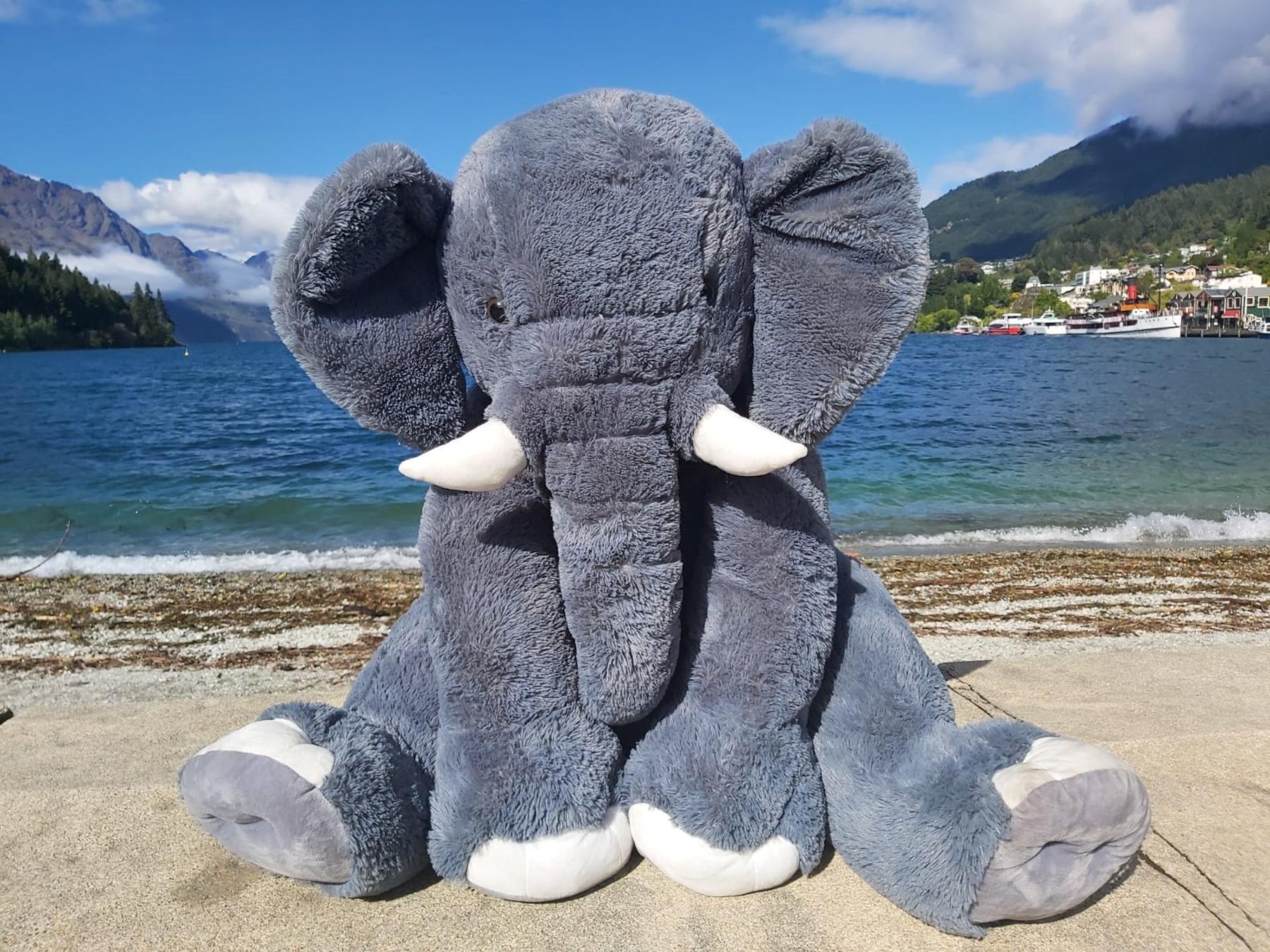 Stig The Elephant
Stig's Army - Connect and Care
After experiencing a period of personal loss and grief, Queenstown local Mel Haarer dedicated over a year to voluntarily researching ways to reduce isolation and vulnerability in the Wakatipu community. To prevent others experiencing similar social issues, in 2017 Mel started work to form a "connection army" and deliver workshops to the local community focusing on mental well being. 
A significant factor preventing people from accessing early intervention support is the stigma surrounding mental health. So, Mel settled on a fun way to bring awareness to this stigma in her workshops - by bringing a toy elephant named 'Stig' - short for stigma, the elephant in the room, to co-facilitate her workshops. Mel and Stig have now delivered over 65 wellbeing workshops across the Wakatipu. 
During COVID-19 lockdown in March, Mel started an online educational platform with the mission: helping community connect. More information on Stig's Army can be found here.
The New Zealand Mental Health Foundation has some great resources on wellbeing and tips for getting through during various alert levels. Some key pointers are to connect with others, keep learning, stay active and limit your intake of news if possible. Read more about wellbeing here.