The Winter Games NZ is a multi-disciplinary event that attracts the finest ski and snowboarding talent from around the globe to Queenstown each winter. There is no other snow sports festival like it in the Southern Hemisphere, with breath-taking action set in front of equally breath-taking backdrops of Queenstown's mountains, valleys and lakes.
The event takes place over three world-class ski resorts; Cardrona Alpine Resort, Coronet Peak, and The Remarkables, all easily accessible from Queenstown. The Winter Games NZ is a key part of the ski and snow culture here and visiting Queenstown during this event is an opportunity to watch the action live on mountain, while enjoying the stunning scenery and kiwi hospitality.
Here's six reasons to hit up Queenstown during the 2022 Winter Games NZ from 27 August – 11 September.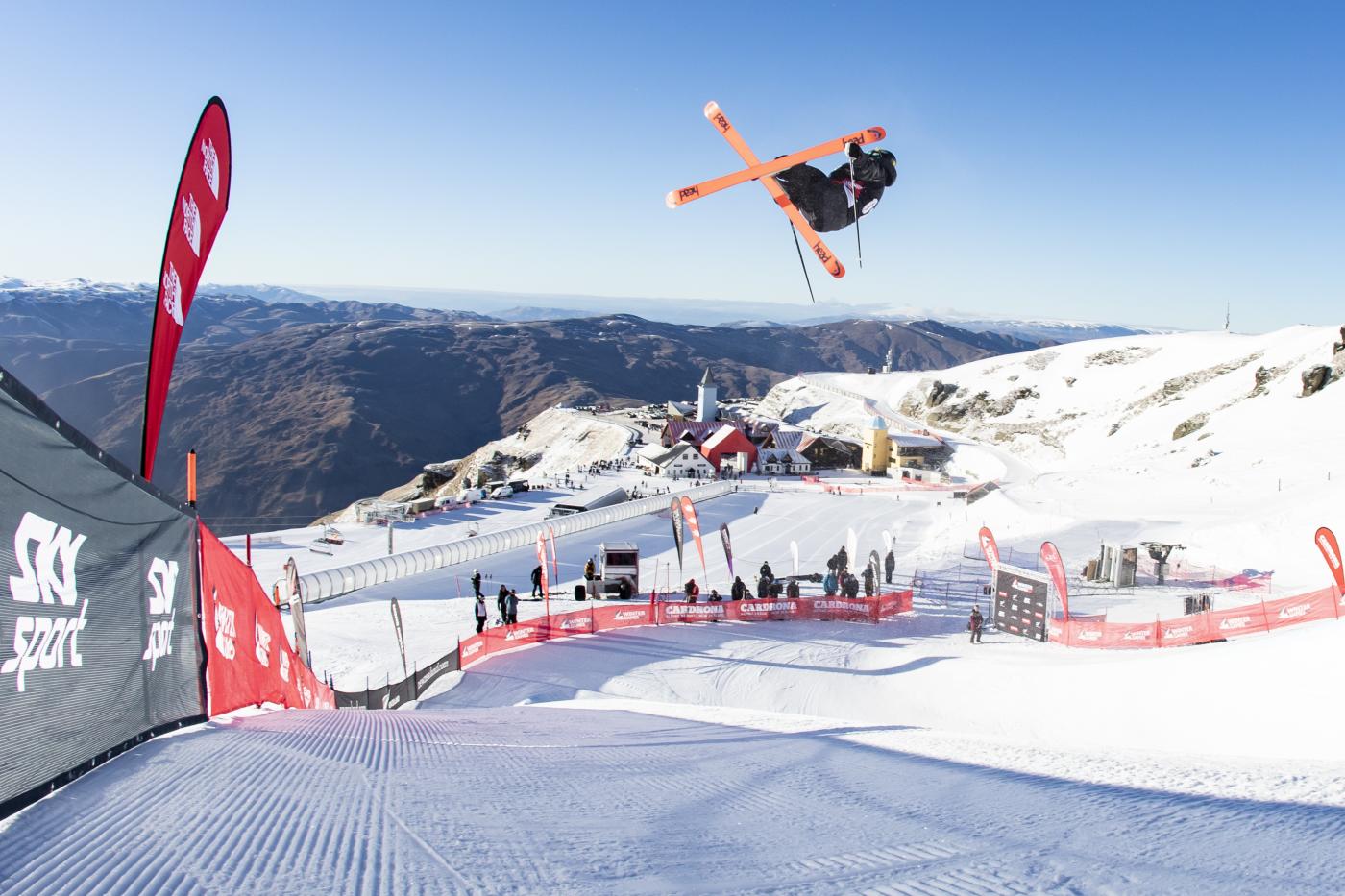 Skiier at Cardrona Alpine Resort, Winter Games NZ
1.  Get inspired by incredible local talent
Alpine skiing will kick off the Winter Games NZ, with skiers hitting breakneck speeds in the Giant Slalom and super-G events at Coronet Peak. Coronet is the home of alpine racing in the area, and home to World Cup champion Alice Robinson. Watch out for the next generation of future World Cup racers pushing themselves in these Australia New Zealand Cup races.
Freestyle and Freeride events make up the rest of the festival. Watch riders performing incredible manoeuvres metres into the air and ski steep, rocky mountains with style and precision. Queenstown is the biggest breeding ground of professionals in these disciplines in the Southern Hemisphere, and the level of talent comparable with traditional snowsports countries like Austria or Canada. It's amazing to watch young Kiwis and Australians hold their own against international pros who have winters twice as long.
In freestyle, watch out for big Kiwi names such as Queenstown's Tiarn Collins and Cool Wukashima, as well as Wanaka's Zoi Sadowski-Synnott, Finn Bilous and Ben Barclay. In freeride, watch out for heavy hitting locals Ben Richards, Finn Bilous, and Blake Marshall.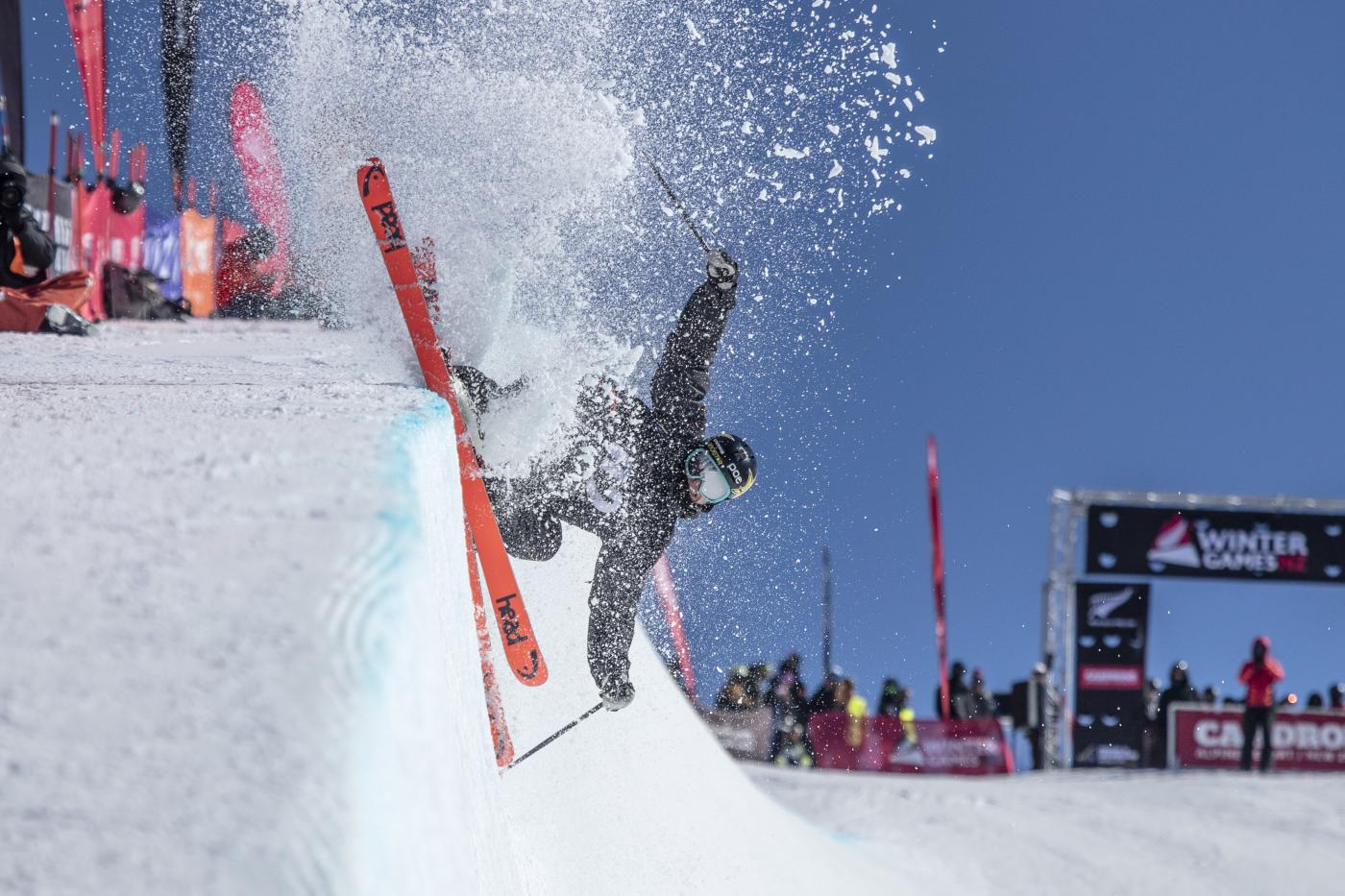 Cardrona Alpine Resort, Winter Games NZ
2.  Watch international pros in action
Border closures over the last couple of years have restricted travel, but this year we look forward to welcoming back international athletes alongside our national talent who will come together once again in one of the world's favourite winter playgrounds – and you don't have to travel halfway across the world to witness these pros in their element!
STOMP Big Air is a key event where you can watch big names from Europe and North America throw down double and triple corks. The North Face Frontier FWQ 4* event at The Remarkables will also bring in some big names from Europe. The field of athletes will be stacked and the tight-knit freestyle and freeride communities will be stoked to be reunited, which will make for great energy on and off the mountain.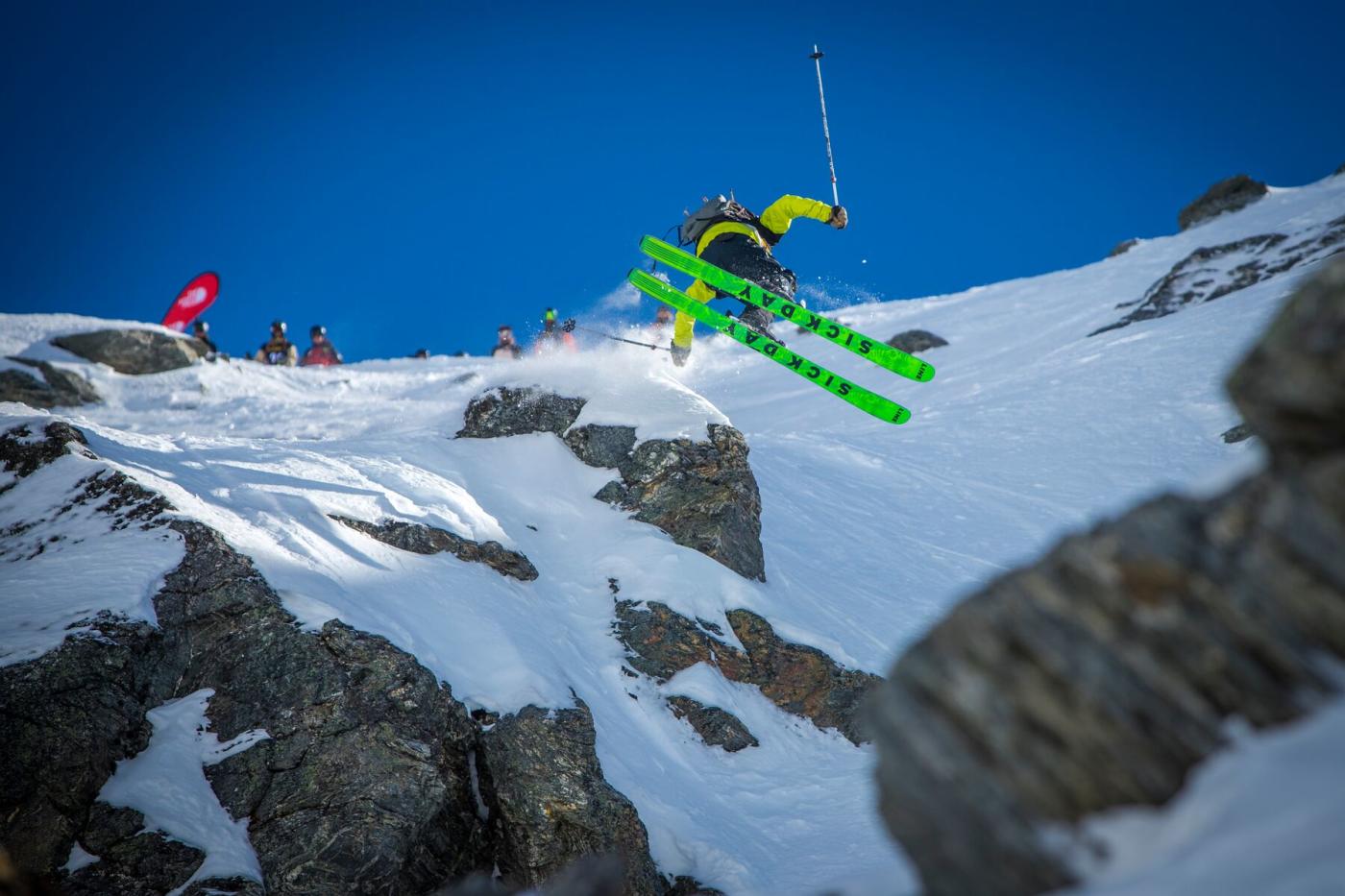 North Face Frontier at The Remarkables Ski Area, Winter Games NZ
3.  The atmosphere
Skiing events, particularly freeride and freestyle, are notorious for good vibes and big crowds on the hill. Spend the day with your friends, get blown away by the action and sip some champagne or bring a picnic, all the while taking in the stunning views. If you're bringing young ones along, they can play in the snow while seeing their heroes in action and getting inspired to ride. Signings will take place too so you can meet the top pros in person.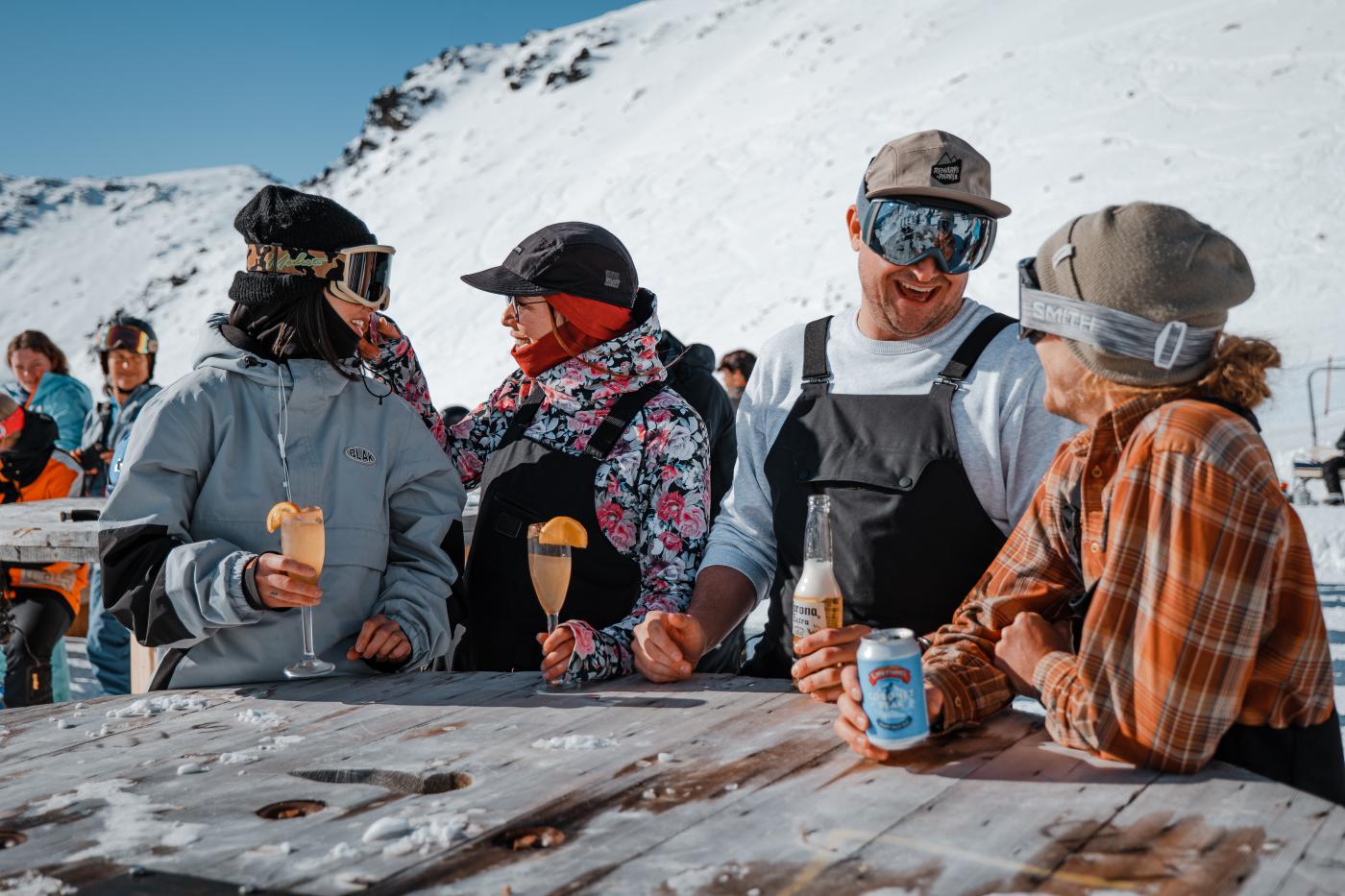 Spring Skiiers at The Remarkables Ice Bar
4.  It's free to watch
Yes, that's right. All of the Winter Games NZ events are free to watch.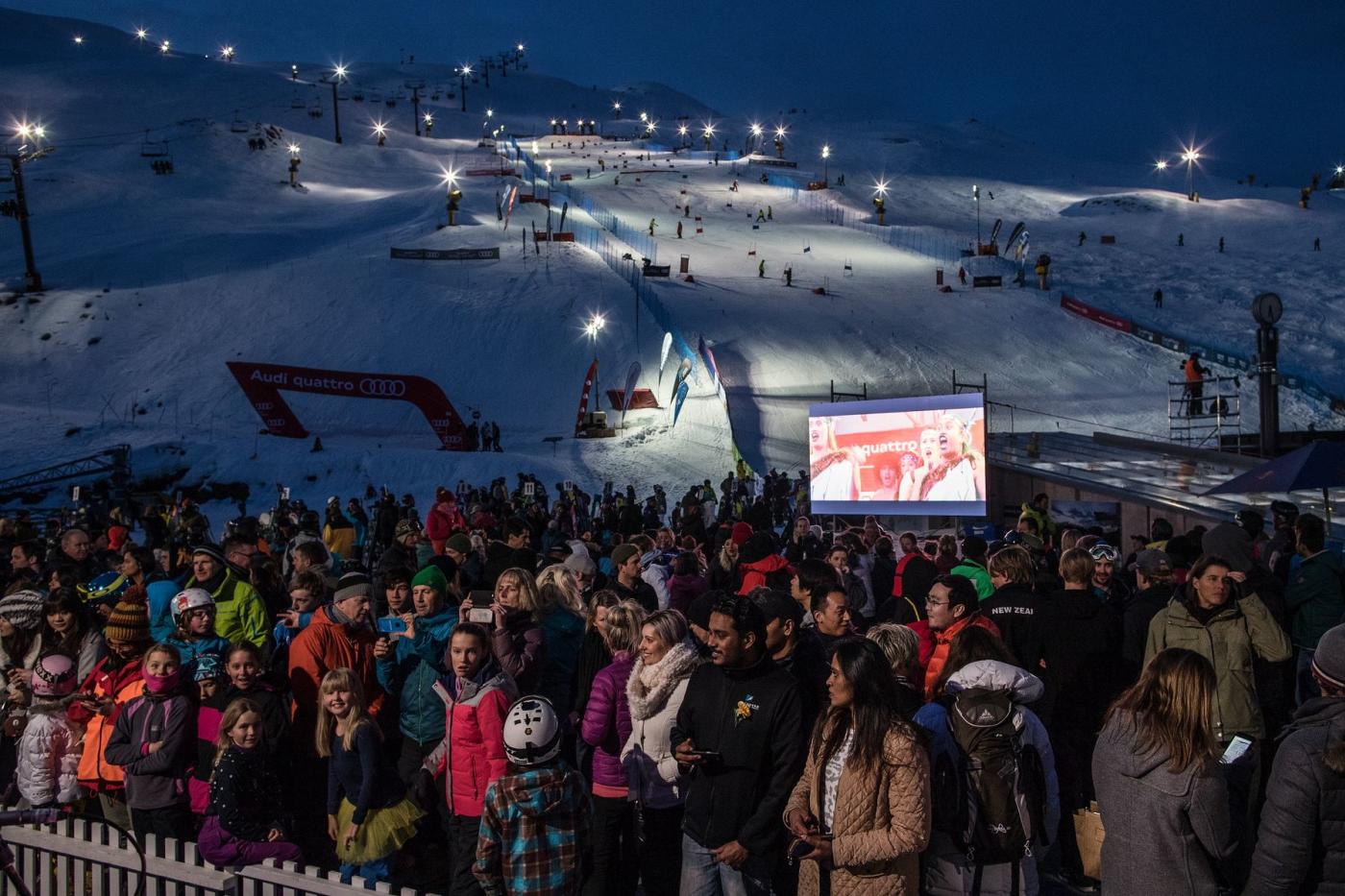 Spectators at the Winter Games NZ
5. It's spring
Spring is a stunning time to visit Queenstown, where the days are longer and warmer, and you can do just about everything that Queenstown has to offer in one day. Spring skiing brings softer, playful snow conditions and is a great time to hit the slopes. Ski and watch the Winter Games NZ events in the morning, and head back down the mountain to bike, golf, hike or even go wine tasting in the afternoon sunshine. Or if you're feeling adventurous, get the heart pumping and challenge yourself with a bungy, skydive or jetboat ride.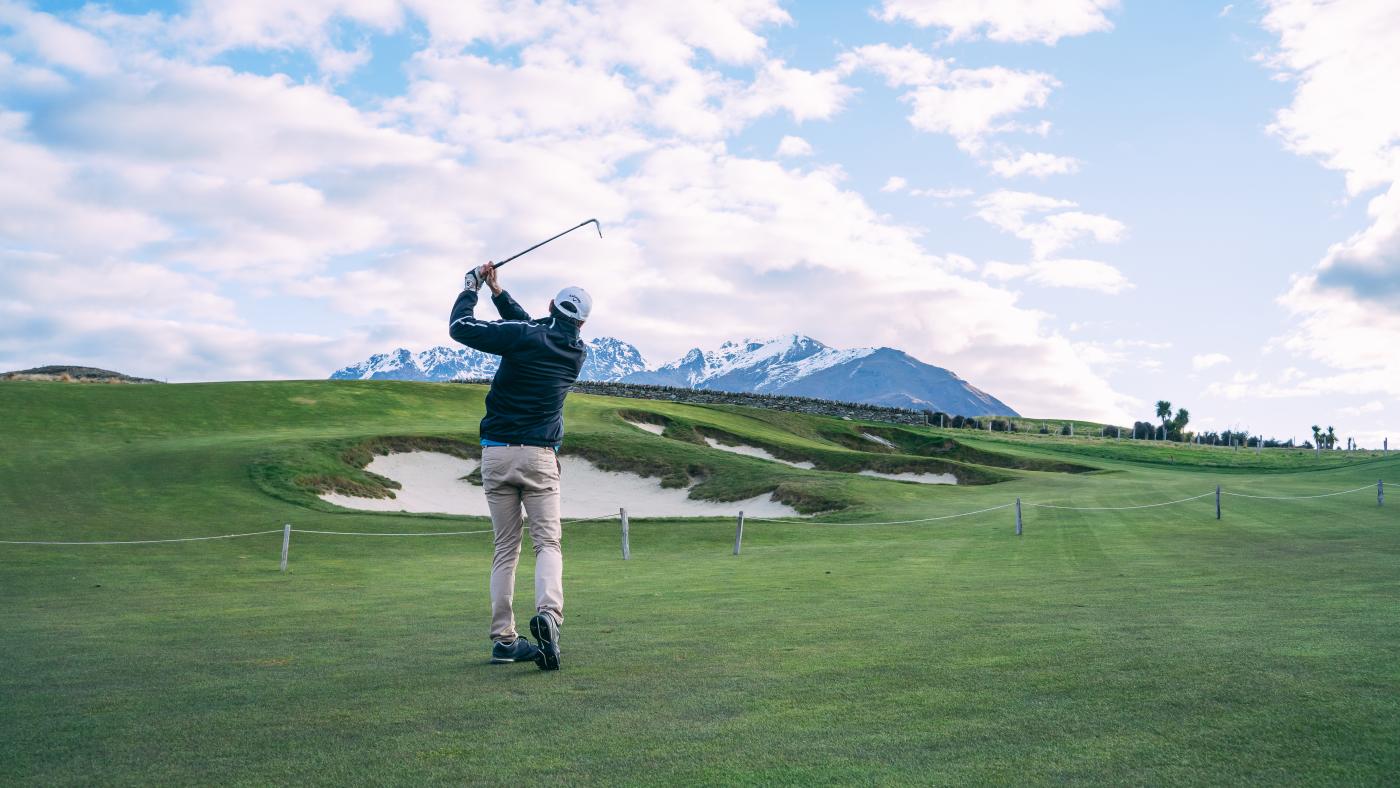 Spring Golf at Jacks Point Golf Course
6.  The aprés-ski scene
Cosy wine bars, toasty pubs and buzzing nightclubs, Queenstown's aprés-ski offering is the perfect end to a day on the slopes. You're spoiled for choice in Queenstown when it comes to choosing where to dine or rehydrate with over 150 bars and restaurants on offer and a legendary nightlife scene.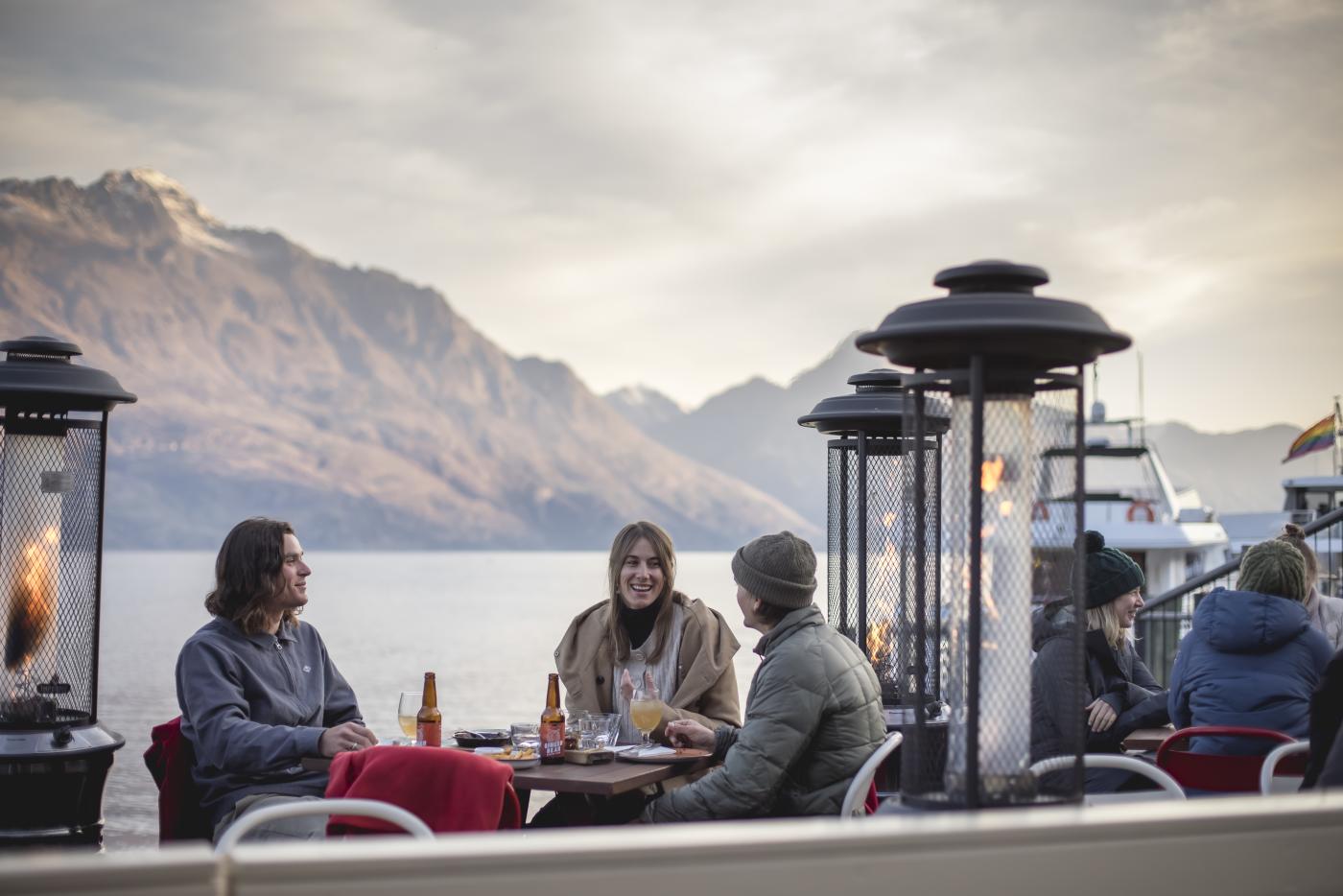 Aprés dining at Public Kitchen & Bar, Steamer Wharf
So there's no better place to go full holiday mode than Queenstown. Apart from Queenstown in spring, during the Winter Games NZ. See you there!