Snowmobiling
Here's one for the thrill-seekers. Sign up with Queenstown Snowmobiles and experience New Zealand's only wilderness heli-snowmobiling adventure! Queenstown Snowmobiles have partnered with Glacier Southern Lakes Helicopters to fly you to a snowmobiling site that's accessible only via helicopter. You'll fly 15 minutes to incredible backcountry terrain, full of powder fields that are 6000ft about sea level. There's not experience needed but make sure to take your Go Pro, you're going to want to capture the action.
Stargazing Experience Skyline Queenstown
Stargazing at Skyline
Calling all astronomy lovers: alpine stargazing tours are now on offer at the top of Skyline Gondola, with a rare opportunity to see the night sky from a place with minimal light pollution. With the aid of top-of-the-line telescope, you'll see star clusters and nebulae alongside the moons of Jupiter, rings of Saturn and plenty more – all surrounded by beautiful snow-capped mountains.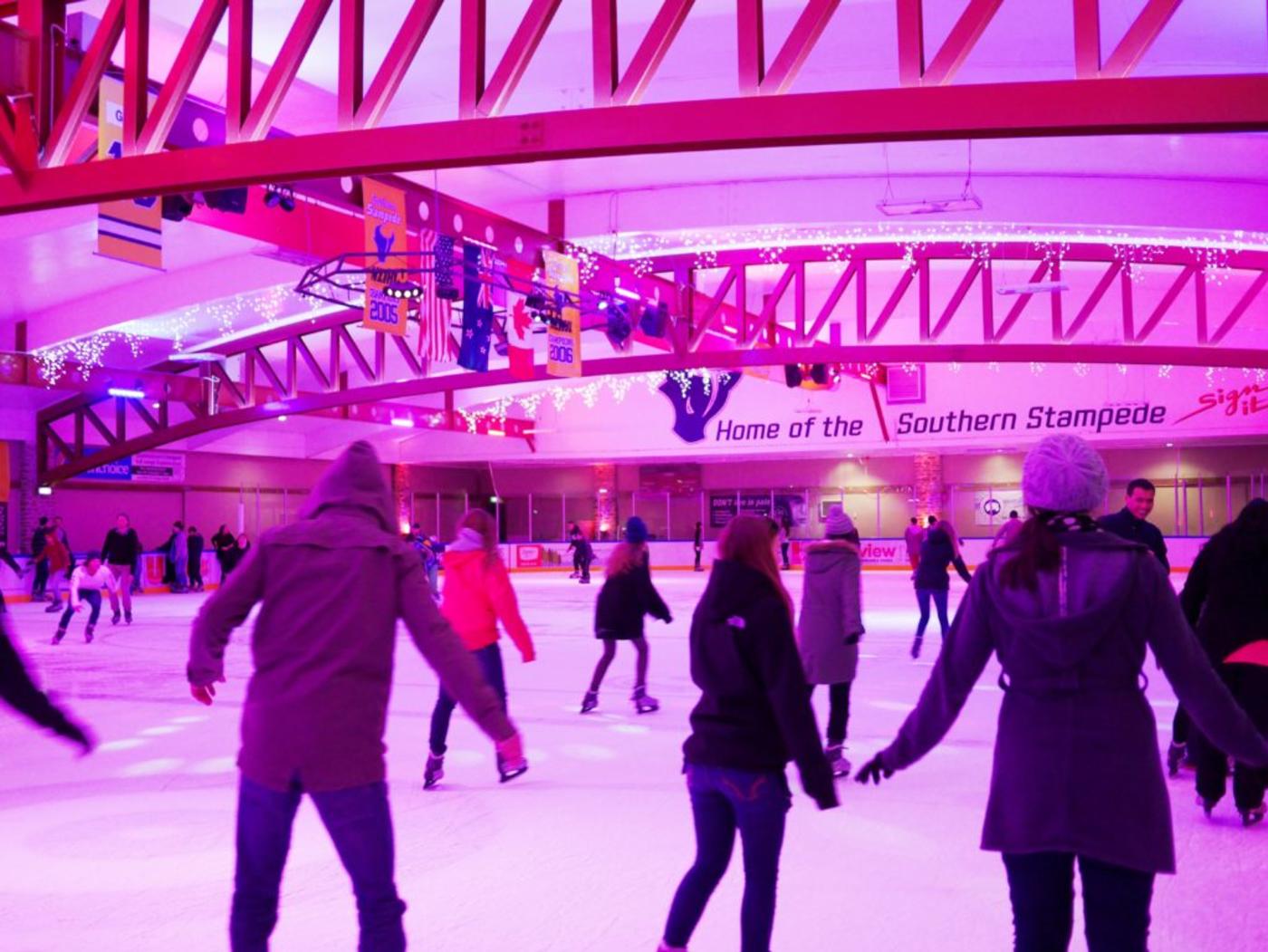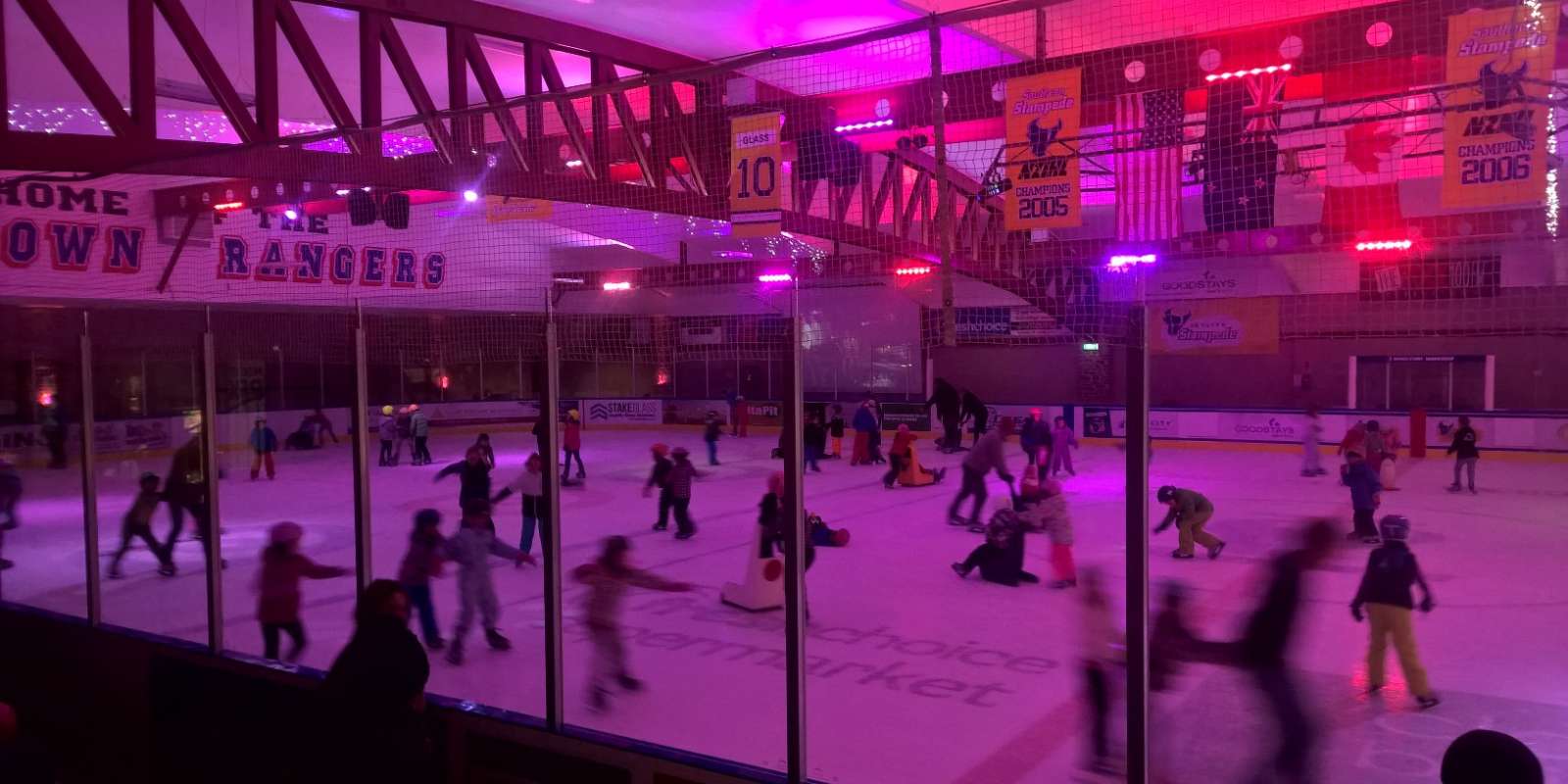 Queenstown Ice Arena
Ice Skating & Ice Bumper Cars
Did you know Queenstown has its own ice arena? Located close to town, the arena offers up skate rentals, skating instructors, hockey stick rental and even skating aids in the form of penguins and seals for those who need a bit of help with their stability. Or to try something new, give their new ice bumper cars a whirl! These are cool fun for all ages, as the cars bump and slide over the ice surface.  
You can even hire Frisbees to play a round or two or Frisbee Golf in the Queenstown Gardens, which comes with an epic view of snow-capped mountains and over Lake Whakatipu.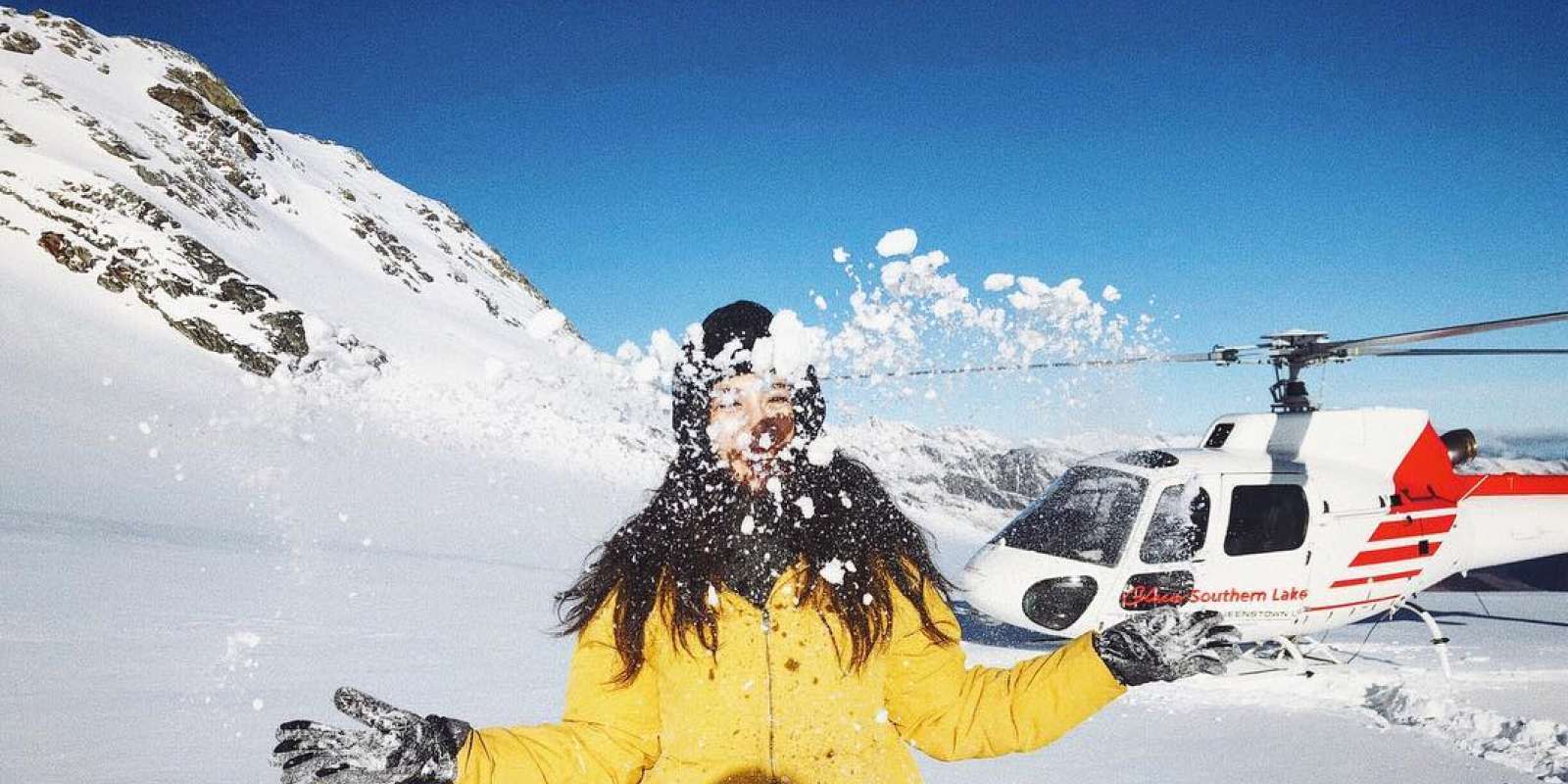 Glacier landing and snow experience. Image: @k_yu0526 on Instagram
Scenic flights
Even if you're not here in winter, scenic flights with glacier and snow landings provide the opportunity to get a snow experience year around. Take in the dramatic views as you fly over the Southern Alps and experience the thrill of landing on snow and glaciers deep within the alpine ranges. Don't forget to take your camera!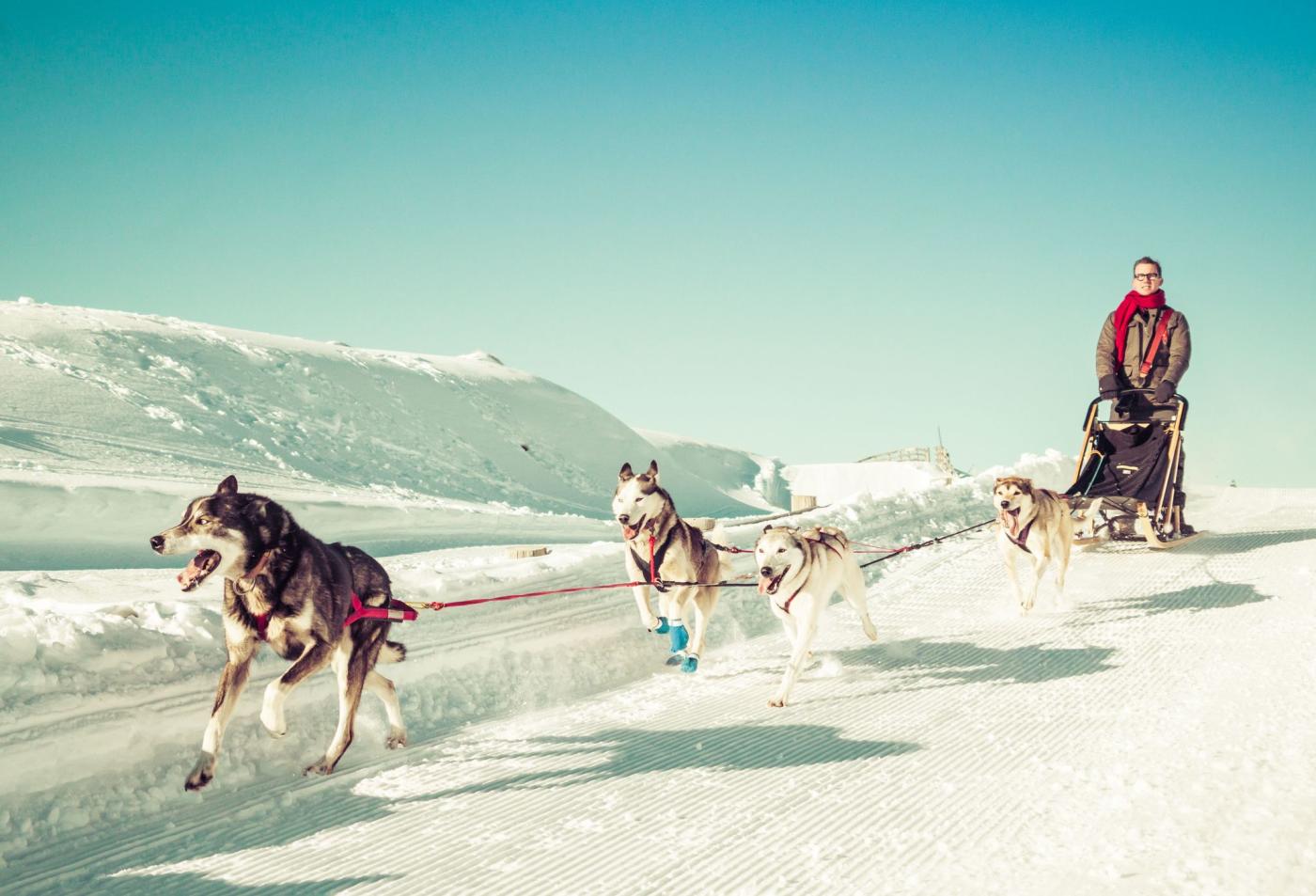 Over The Top - The Helicopter Company Dog Sledding
Dog sledding
Experience the unforgettable thrill of driving your own sled dog team through the Southern Alps. Fly to Snow Farm on the Pisa Range, learn how to set up your own team and interact with the dogs from knowledgeable instructors. Then take command of your own team of Huskies, driving them along the beautiful high-country trails.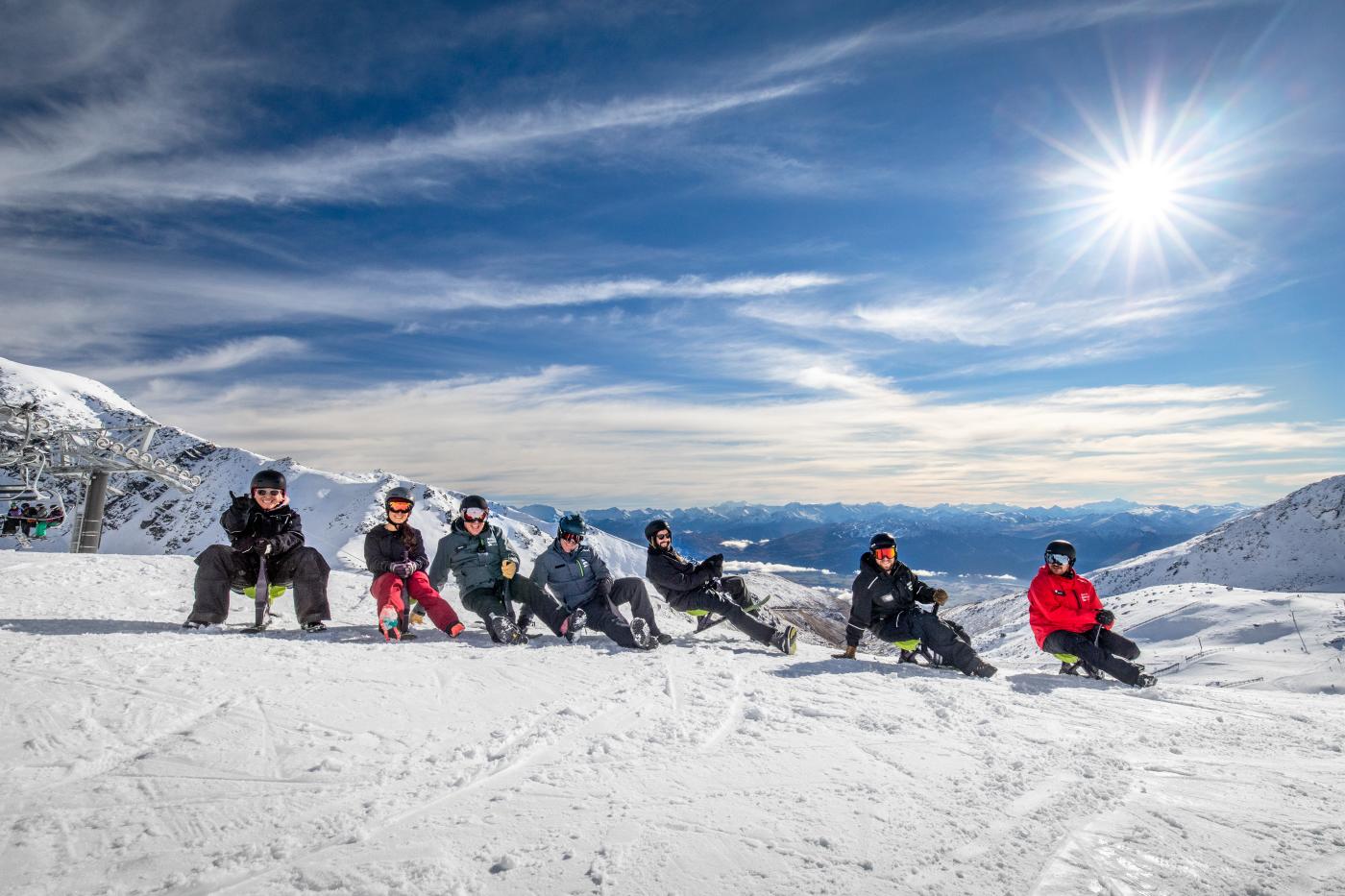 Yooners at The Remarkables
Hire a toboggan or a yooner
Coronet Peak and The Remarkables ski fields both have fun experiences for everyone. Take the gondola to the summit at Coronet Peak for spectacular views, then get some snow adventure by hiring a toboggan and cutting loose in the snow play area. Or learn how to Yoon at either mountain, an adventurous combo of skiing and sledding that'll get your heart racing.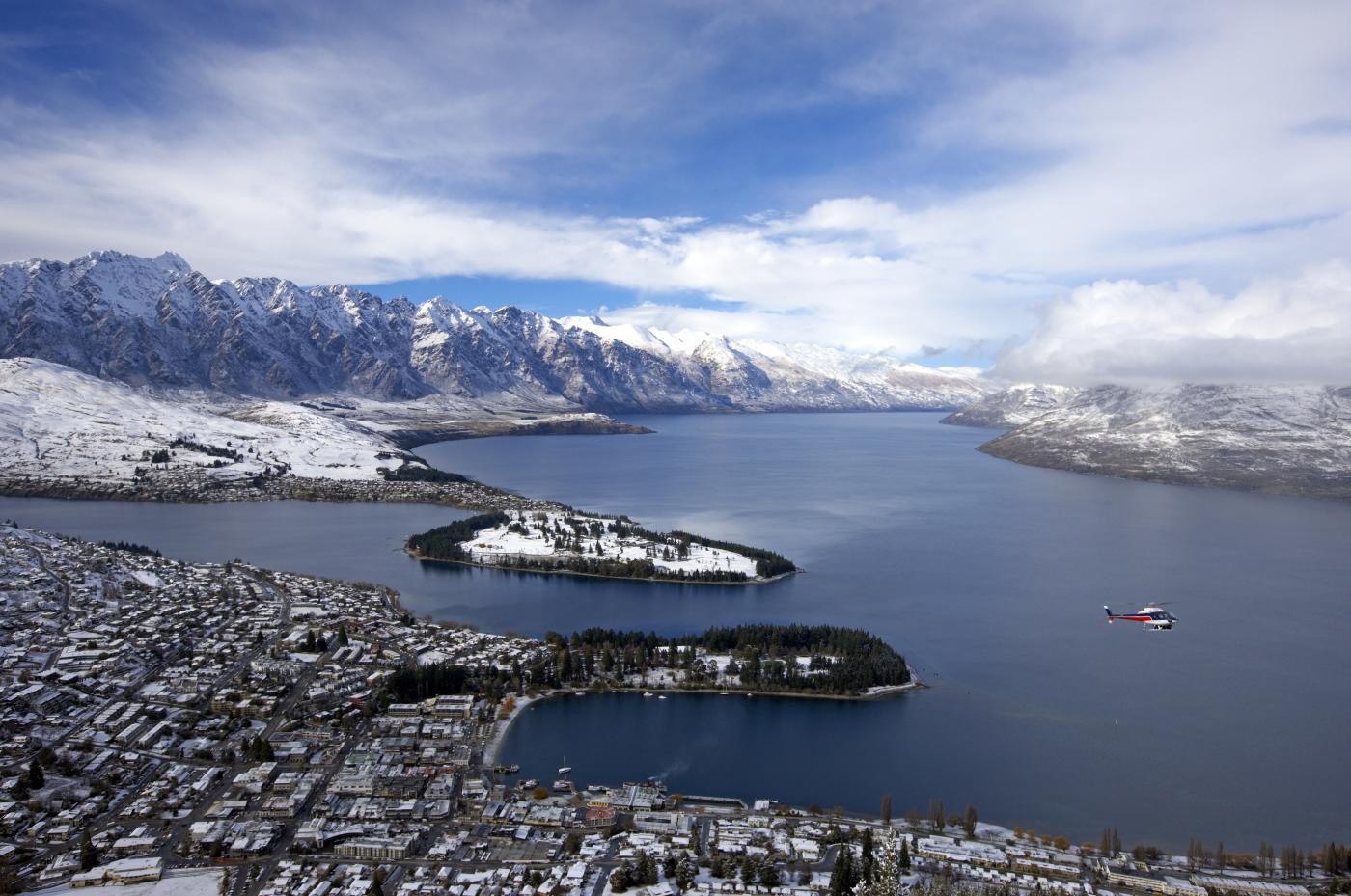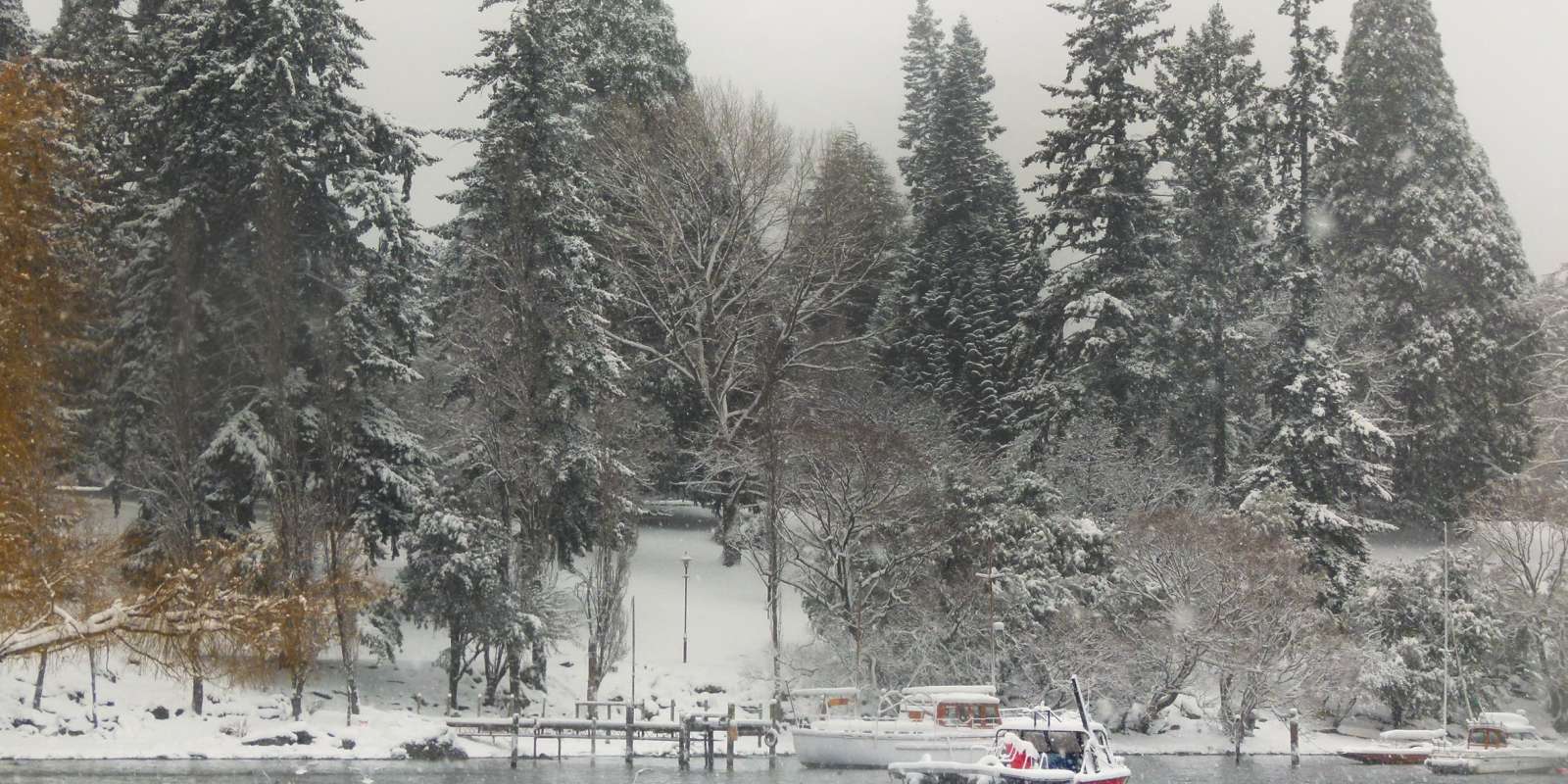 Snowy days in Queenstown
Explore Queenstown
While Queenstown's typically not covered in snow, it's not unusual to wake up to a blanket of white covering the town. And when that happens, it's a pretty special experience. Go for a wander through town to Lake Whakatipu, and find a breakfast or lunch spot with a view; stroll through the cobbled streets of the shopping district as you duck in and out of shops, finding true New Zealand souvenirs; or just enjoy the views from your hotel window while ordering room service and a cosy bed.