If you needed any more convincing that the Queenstown Winter Festival is the place to be this winter, here are ten more reasons why the Winter Festival is an absolute must-do!
1 Easy as to get to
First thing's first – how do you get there? Queenstown has an international airport, well serviced with direct flights from the east coast of Australia and the North Island's main cities. The airport is located just 15 minutes from downtown Queenstown. It's a hop, skip and a jump whether you're taking the bus, catching a taxi, or driving.
2 Energy
While Queenstown is a popular place to visit all year long, the vibe leading into winter is unique. As the fires get lit, the snow comes and the beanies come out, the buzz for ski mountains' opening is tangible, and everyone can't wait to get a piece of it.
Queenstown in winter is a solid mix of wood fired smoke, ski boots, and solid après ski vibes, where better to celebrate the start of winter than somewhere that it actually feels like true winter?
3 Four ski fields
Offering one of the longest seasons in the Southern Hemisphere, Queenstown welcomes skiers and snowboarders from June to October.
Our four ski fields offer unrivalled alpine scenery, world class infrastructure and fantastically varied open and treeless terrain, each with its own unique character. So why not spend your day up on the mountain and your evening enjoying live music in town?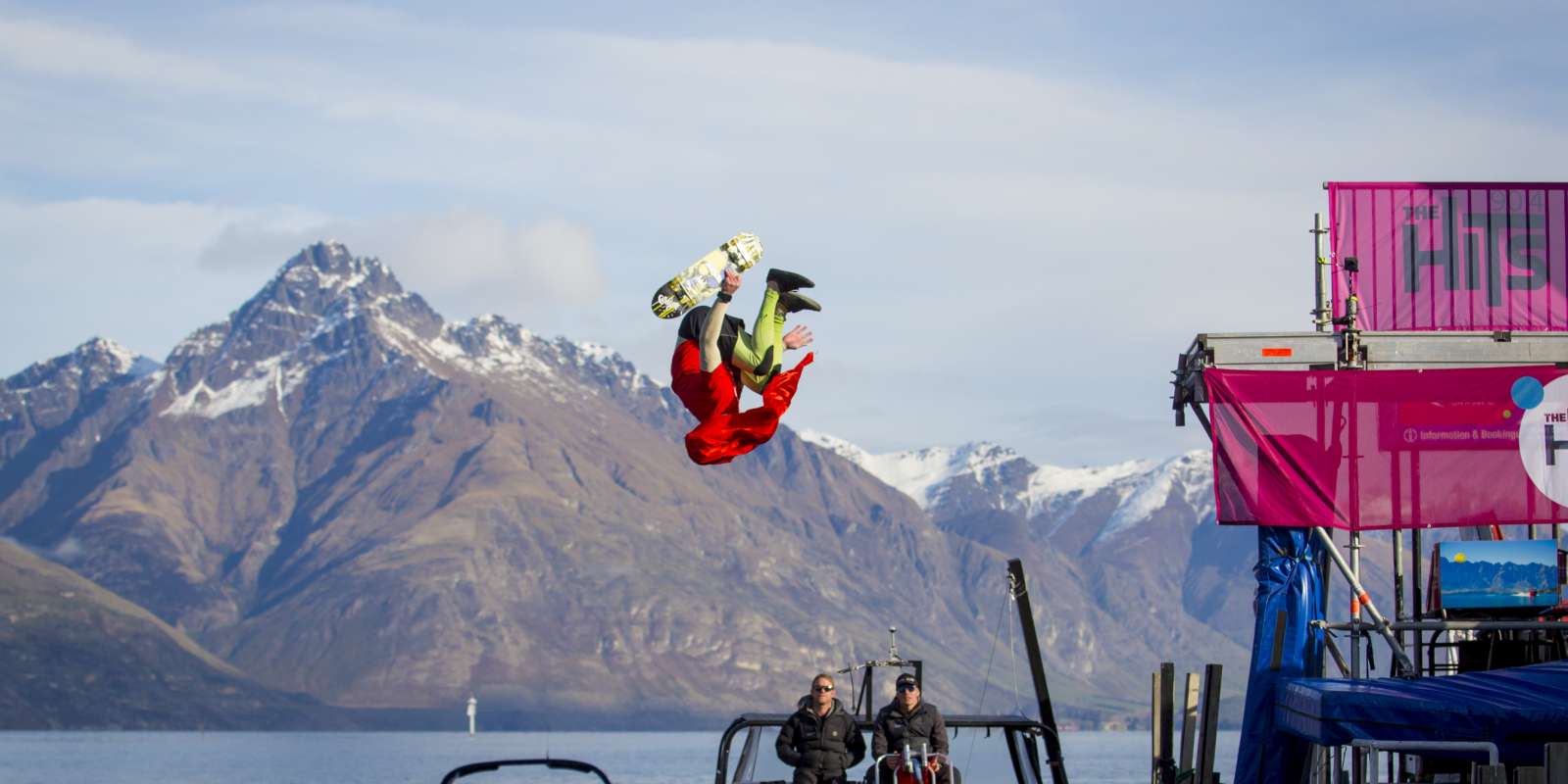 4 Unique events
Fancy doing an obstacle course in your undies when it's -7 degrees Celsius? How about sliding down a ski slope with your dog? The festival is known for its quirky events and this year will be no exception.
The Mountain Festival Village at Cardrona Alpine Resort on Friday 21 June will be packed with free Snow Tubing, a serious throw back to 1975 with the Tug O War on Ski's, everyone's favourite Monteith's Dog Derby followed by the Monteith's Dog Barking competition, a welcome return of the Suitcase Race, and some mulled wine and DJs to boot.
Hilarity ensues on Saturday at the More FM Day on The Bay with the merciless JUCY Undy 500, the exhilarating lunacy of AJ Hackett Birdman, Vincent Holdings Jetsprints, and the Go Orange Splash for Cash.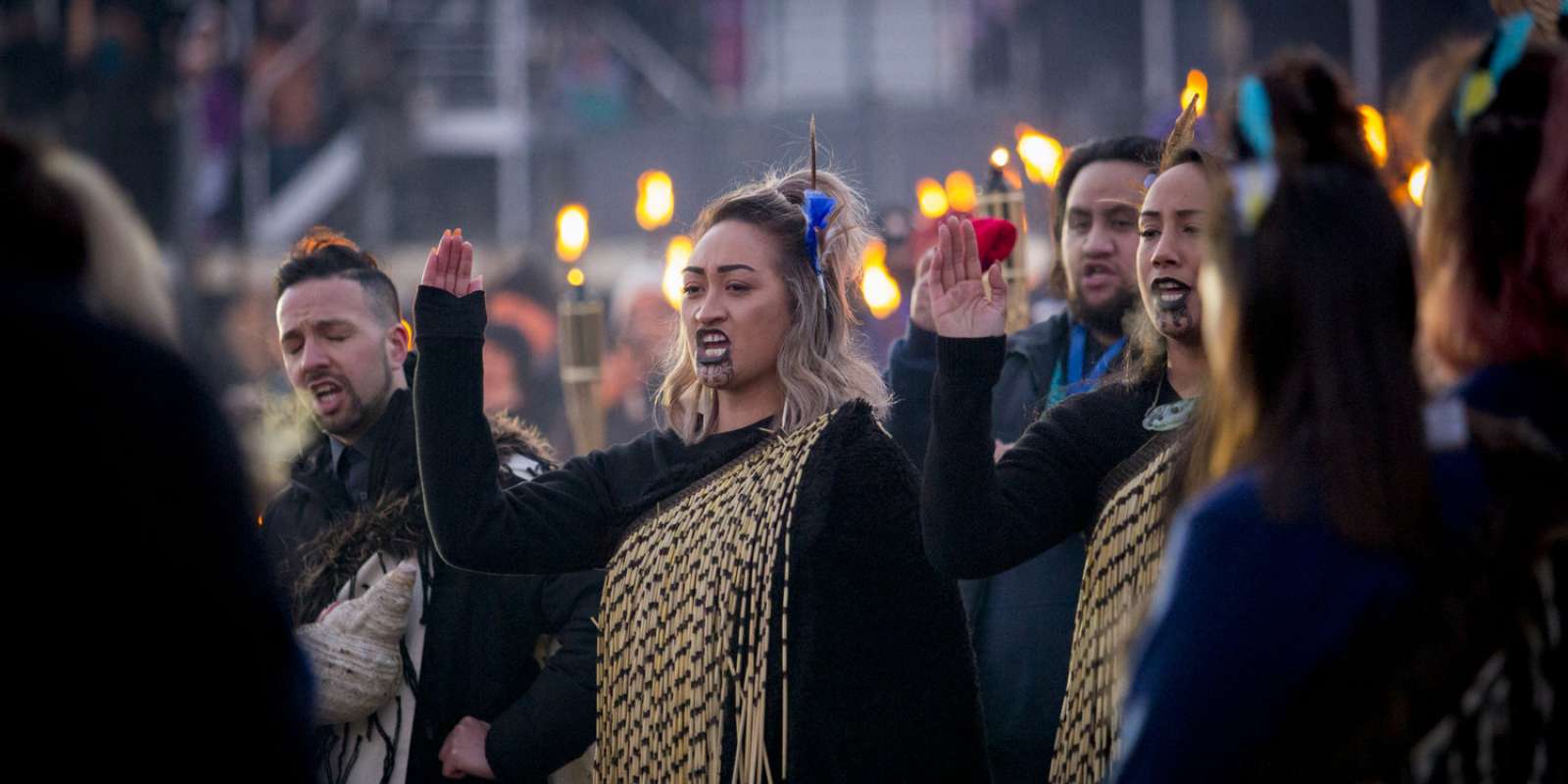 5 Culture
The festival is opened with an iconic Hikoi (communal walk) celebrating Matariki (Maori New Year) where festival-goers walk with fire-lit torches through Queenstown's main streets and onto the waterfront. Once there, guests will be greeted by a breath taking Ngai Tahu Mihi Whakatau (welcome ceremony).
The Hikoi and Mihi Whakatau officially welcomes the Manuhiri (guests) into Tahuna (Queenstown), and is a cultural experience unlike anything most guests will have experienced.
6 The best backdrop
We can all probably agree that Queenstown is a rather photogenic location. At no time of year is this more apparent than winter, when the mountains are covered in snow standing in stark contrast to the sky behind them.
What better backdrop for the line-up of Winter Festival events than snowy alpine peaks?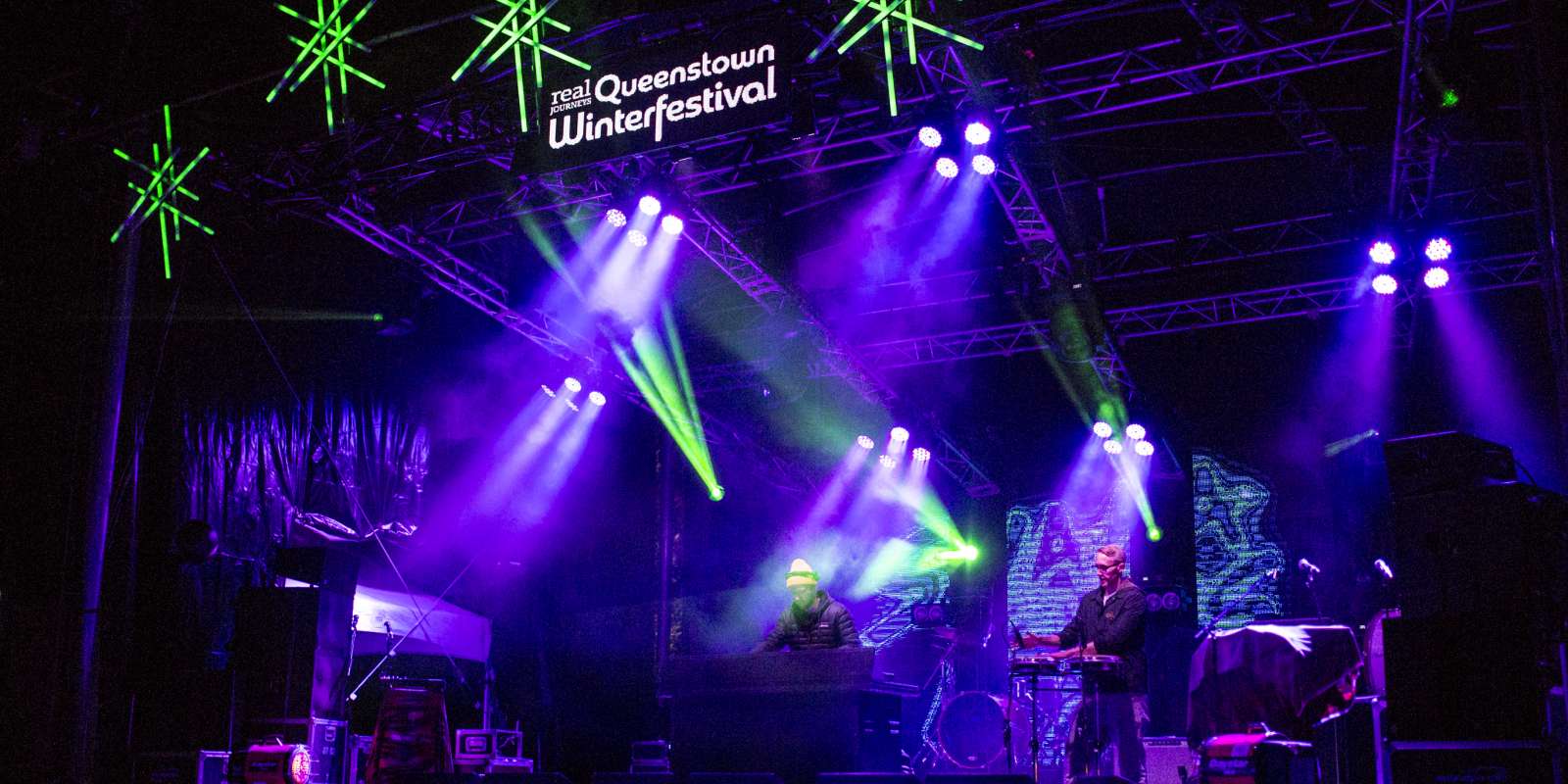 7 Live music
This year's festival includes a huge line up of different artists performing across multiple locations in Queenstown including The Bathhouse Stage, The Sherwood, Queenstown Memorial Centre and Coronet Peak.
There is something for everyone this year, with everything from kiwi icons Trinity Roots and Ladi6, Mitch James and L.A.B, up-and-comers Soaked Oats, to Aussie time traveller Hot Dub Time Machine and drum and base legends Flowidus. Don't miss the chance to catch Mitch James' live performance of his sold out New Zealand tour on The Bathhouse Stage. 
Plus, Ohakune's iconic Mardi Gras is coming to Queenstown for the first time ever with an absolutely epic line up of international artists on Coronet Peak!  
8 Kiwi-as comedy
The Real Journeys Queenstown Winter Festival team have pulled together an impressive line-up of New Zealand's best comedy for this year's event.
A huge line up of Aotearoa's big hitters will perform on Thursday and Friday night at the Queenstown Memorial Centre, including Jeremy Corbett, Hayley Sproull, Mel Bracewell, Cori Gonzalez-Macuer, Dai Henwood and Paul Ego. The entertaining evening shows will be R18.
9 Food
There will be food stalls a plenty at the Winter Festival Village in Earnslaw Park from 12:00pm-5:00pm daily during festival (7:30pm on Friday). The team from Walter Peak will be around to feed those empty bellies as well as Taco Medic and Churros for dessert.
If you're looking for a sit down meal, Queenstown restaurants offer a range of cuisine, from contemporary New Zealand fare using the freshest local produce to delicious ethnic food and plenty of vegetarian and vegan options.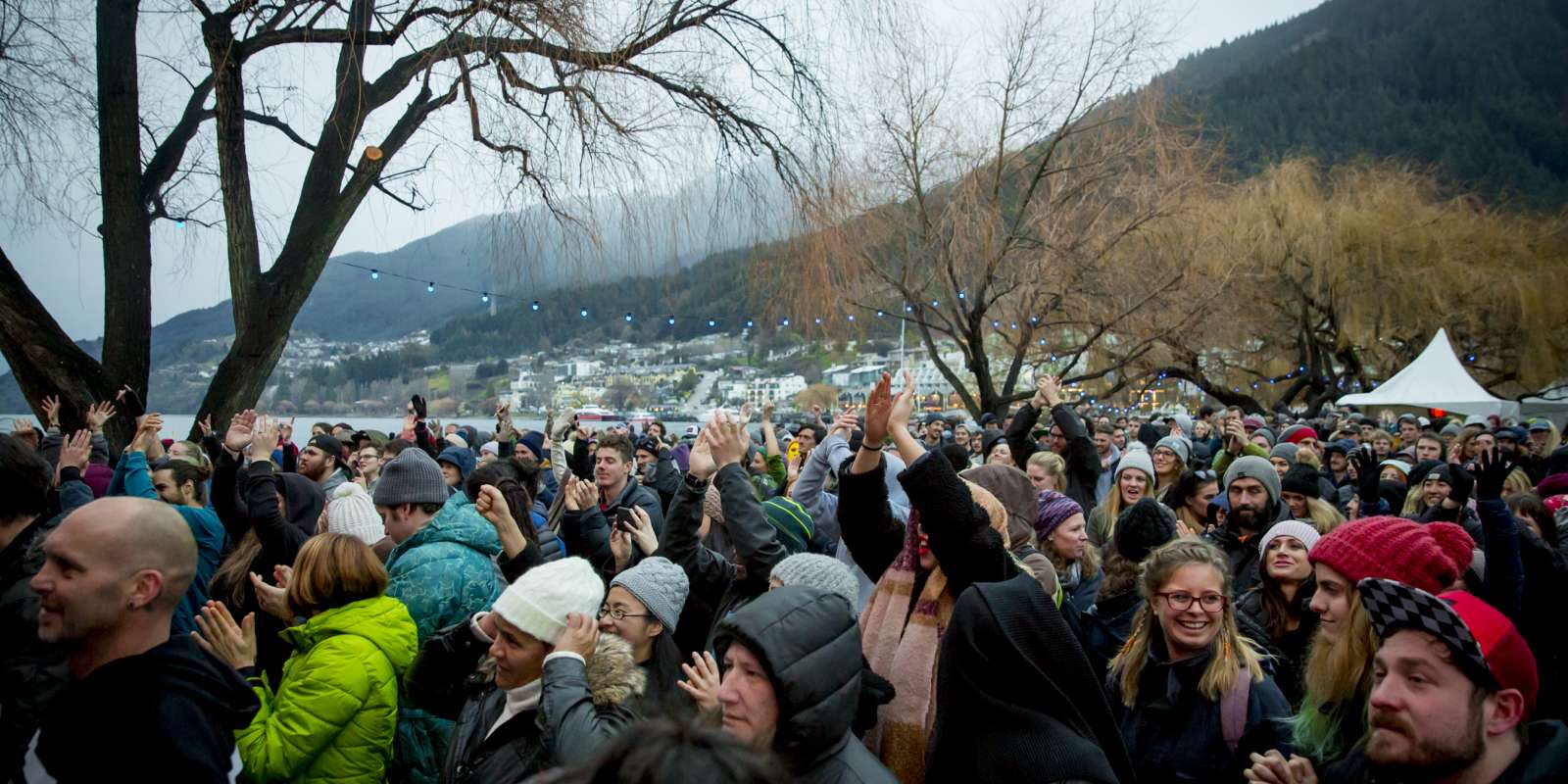 10 It's 45 years old
Starting back in 1975 with a few community events – including the pioneering Dog Derby – the Winter Festival has evolved into a bucket list event in NZ - something everyone looks forward to in their annual calendar.
This year will be no exception, it's set to be a 45th birthday party bursting with events that celebrate and showcase our unique and beautiful wintery region.