WHO: Black ZQN
BEST FOR: Private touring
You'll never hop in a minivan again after a day with Black ZQN.
Bespoke touring is the name of the game on this company's half- and fullday experiences that take place in luxury European vehicles. Completely customised to your palate and preferences, the tours can see you while away hours visiting wineries in Gibbston, Bannockburn and Lowburn, including visits to actor Sam Neill's estate, Two Paddocks, as well as the dreamy Cloudy Bay Shed. It's not just about a smooth ride, with tour guides teeing up VIP experiences behind the cellar doors and permitting you rare time with winemakers.
WHO: Amisfield Winery
BEST FOR: Wining and dining
Long lunches are synonymous with this single-estate vineyard, just a 15-minute drive northeast of Queenstown. The 92 hectares recently underwent a five-year conversion to organic viticulture, with the kitchen following suit.
Organic produce is the star of the show in executive chef Vaughan Mabee's kitchen, with ingredients sourced within 250 kilometres of the restaurant. Pair four-course lunches and five-course dinners with estate wines and you'll experience the full scope of the fertile land's bounty – the pinot noir's reputation matches that of the restaurant.
"Organic produce is the star of the show in executive chef Vaughan Mabee's kitchen, with ingredients sourced from within 250 kilometres."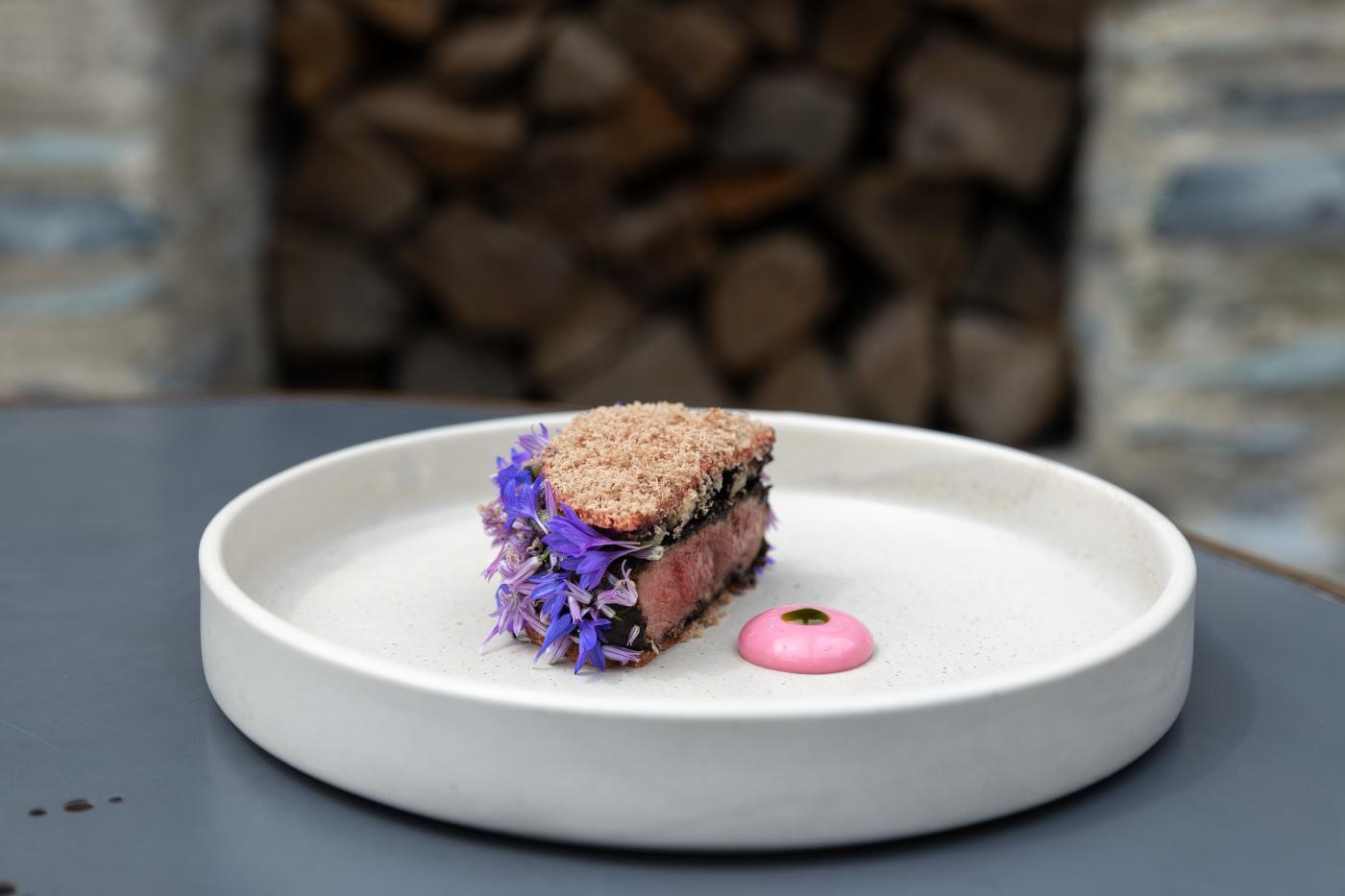 Pair organic wines with delicious food at Amisfield
WHO: Alpine Luxury Tours
BEST FOR: A cruisy taste of Cardrona
The drive from Queenstown across the Crown Range is dramatic, to say the least – let the experts take the wheel for a day so you can enjoy the scenery and the local drops on offer. A Mercedes GLS feels appropriate as you wind over the mountains to Cardrona. If you've been to Cardrona Alpine Resort, an hour northeast of Queenstown, you've probably popped into the famous Cardrona Hotel for a pint. You might not have been to Cardrona Distillery, a state-of-the-art spirits distillery just down the road. You'll visit both on this customisable day tour, with lunch at the historic pub before stopping at local wineries and a few more in Gibbston on the way back to your base.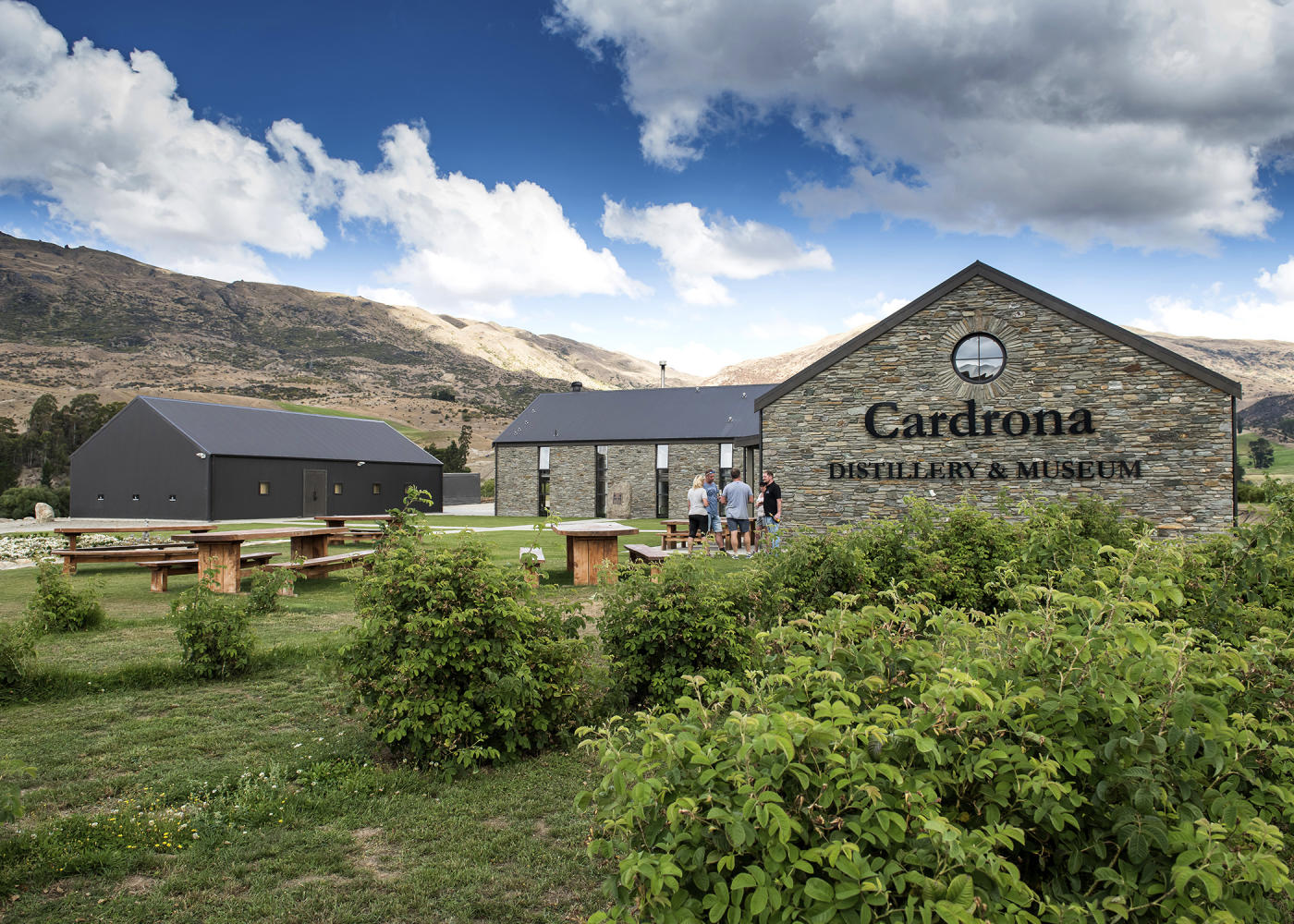 Alpine Luxury Tours offers a taste of Cardrona
WHO: Queenstown Wine Trail
BEST FOR: Tasting plus pampering
WHAT: If you thought cheese and wine were a perfect match, take things up a notch with the Queenstown Wine Trail's 'Spa and Wine' tour. This day of pure decadence kicks off with a 90-minute treatment at one of Queenstown's luxe day spas. Muscles and mind sufficiently relaxed, a post-therapy winery lunch is in order, followed by tastings at three other cellar doors and a tour of the Gibbston Valley wine cave.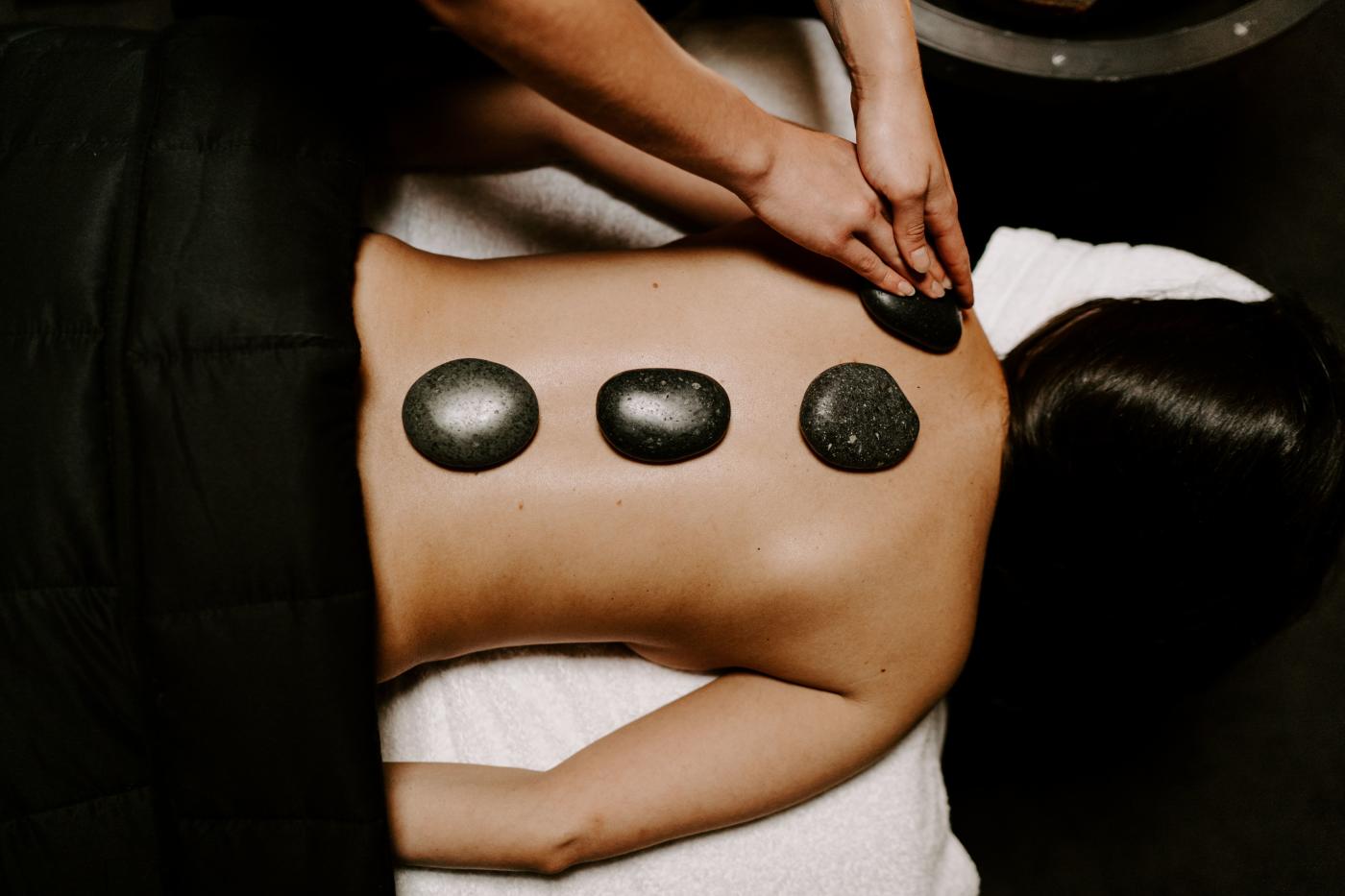 Queenstown Wine Trail offers 'sip and spa' experiences - © Dawn Thomson Photography
WHO: Kinross
BEST FOR: Wine, dine and stay
WHAT: Linger longer at Kinross, where you have five different wineries on show in one cellar door, alongside a bistro, wine garden and 14 cottages to check in to. Nestled in fertile Gibbston, the Kinross cottages offer a front-row seat to the working vineyard during vintage. Year-round the cellar door is well stocked with the estate's own range along with Coal Pit, Hawkshead, Valli and the Wild Irishman wines.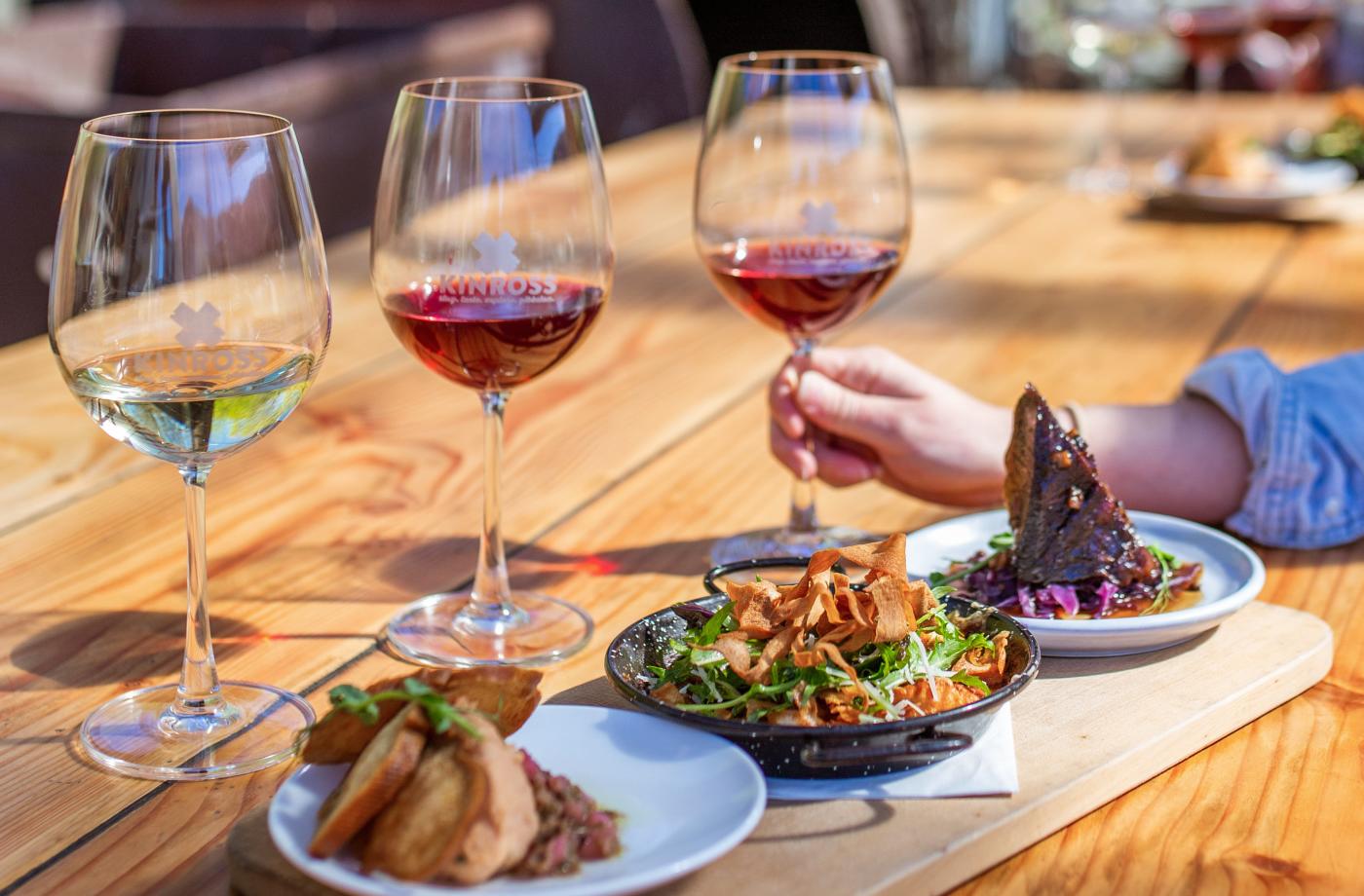 Enjoy lunch wine wines from five estates at Kinross
WHO: Gibbston Valley Winery
BEST FOR: Behind the scenes winemaking
WHAT: You don't need to go all the way to France to visit a wine cave – not when one of Central Otago's founding wineries and largest producers has its own. Sign up for a wine tasting, two-course lunch and a cave tour at Gibbston Valley and you'll try the estate's premium drops while surrounded by barrels, before sitting down to savour them paired with top local produce.
Venture deep into the Gibbston Valley Wine Cave