Sarah founded the QT Event Collective in 2018 after moving to Queenstown from Australia. When she moved here, she was blown away by the wealth of event talent, saying, "the quality of suppliers here is second to none." Sarah loves the collaborative Queenstown events community. She explains: "It's been an amazing journey for me, coming from a big city where it's dog eat dog. In Queenstown, everybody says, 'How can we help you?' Everybody works together. We're all here to lift each other up."
QT Event Collective are a multi-talented event management team. They offer conferences, incentives, events, and destination management, along with creative services for events. Sarah explains that the beauty of business events in Queenstown, is that you have so many local options for an amazing event programme, and it's also an incredible base for adventures in the region.
We asked Sarah to share inspiration for her dream Queenstown event, her favourite Queenstown venues, and her top tips for those of you planning a business event in Queenstown.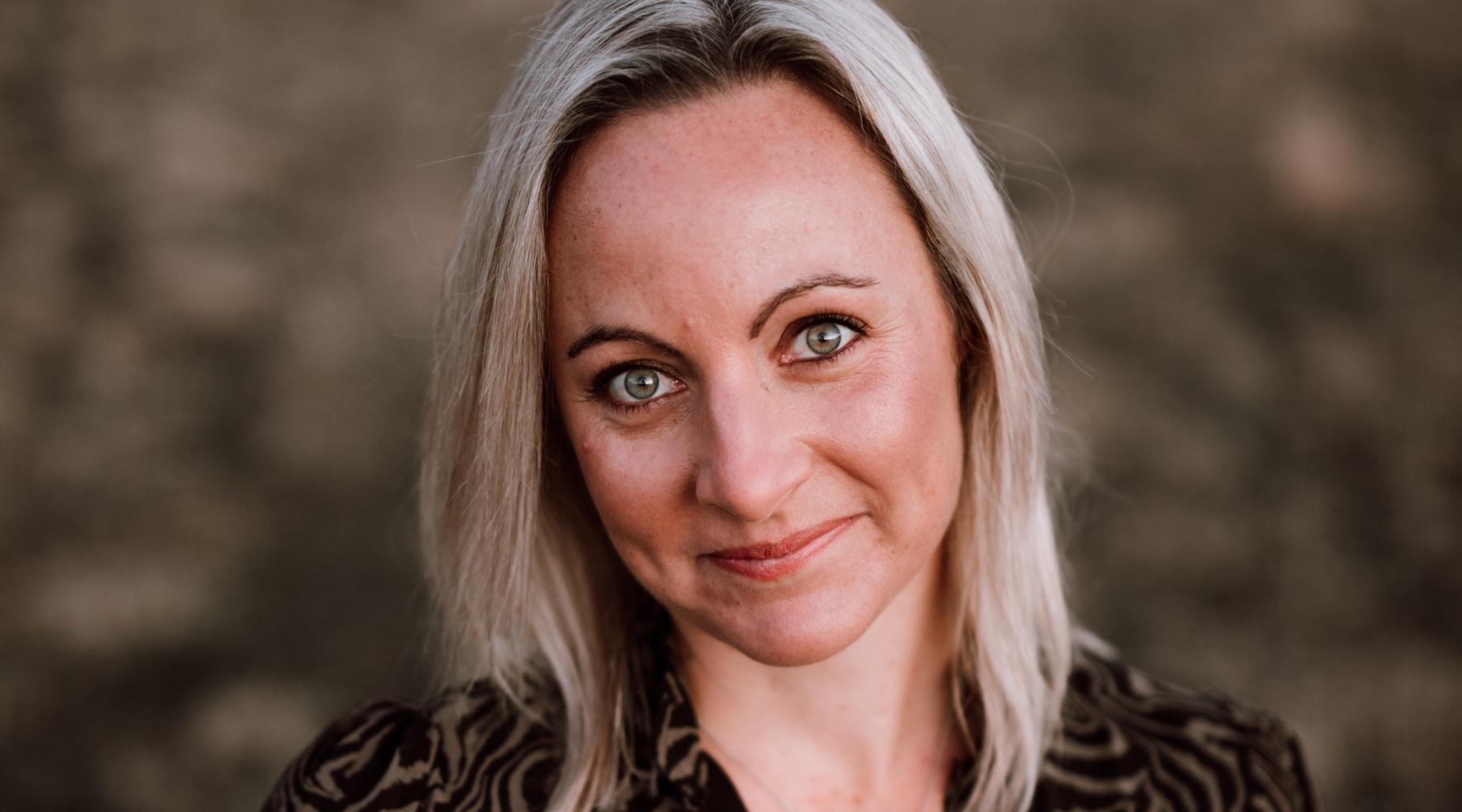 Sarah's Queenstown business event inspiration
"My dream Queenstown business event is a three-day programme for a group. Start your Queenstown adventure by going straight from the airport to jet boating along the Kawarau River, then up the Shotover River into Skippers Canyon. You'll land at a luxury camp site, where your team will be wined and dined under the stars.
"In the morning you can run your business sessions from a tipi by the river. Later that day, check into one of Queenstown's many amazing hotels. And that night we'll arrange a bespoke dining experience for you on the Pacific Gem, a private yacht in the middle of Lake Wakatipu, where you can experience local flavours and drink in the scenery.
"The next day, your executive team can jump on a helicopter for a board meeting at the top of a mountain. Then join a team building expedition carving out a snow cave. Finish with a gala dinner at a venue like Winehouse or the Bungy Centre at Kawarau Bridge. People can get dressed up and experience some glitz and glam."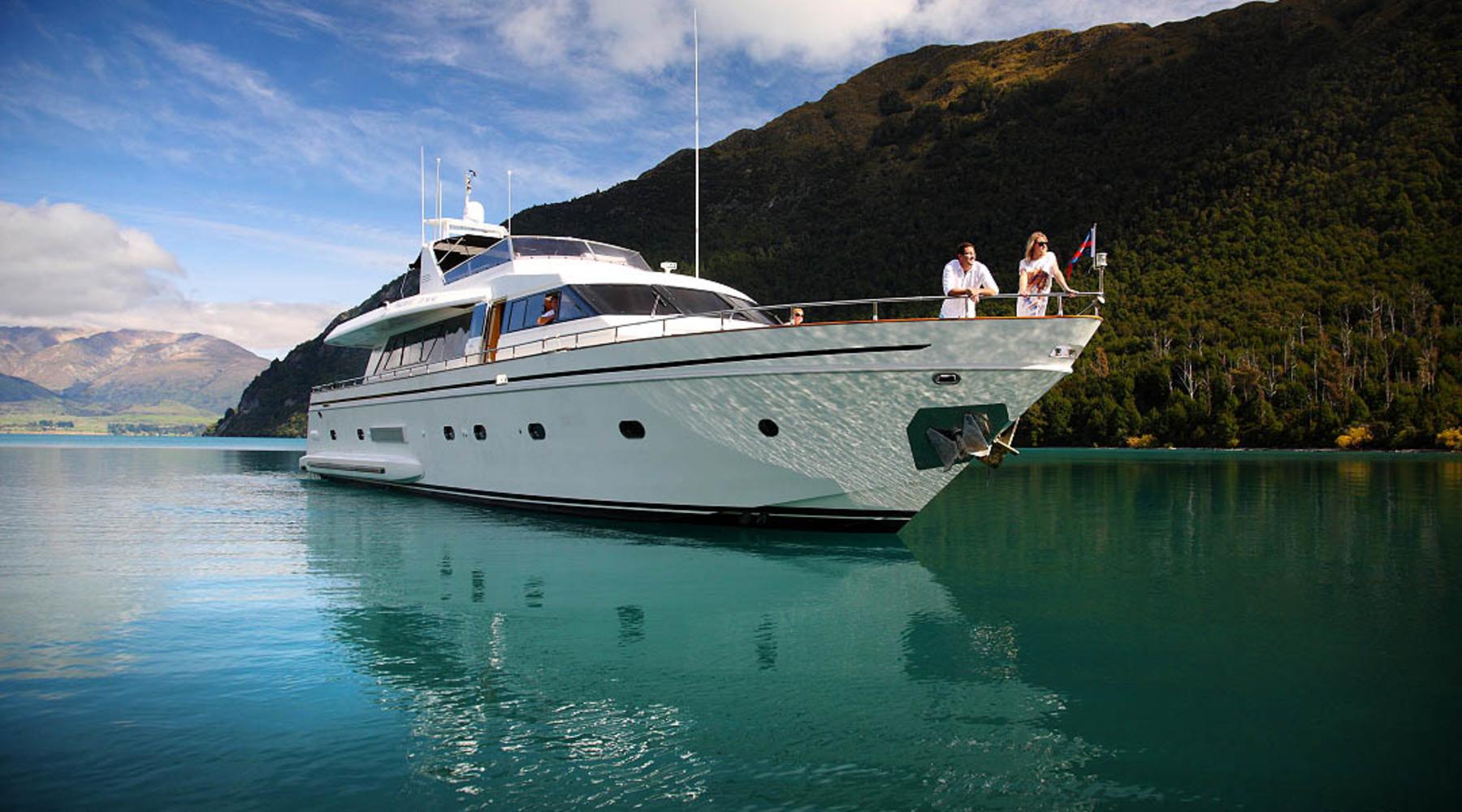 Sarah's top tips for organising business events in Queenstown
Give your guests time to explore
"Something many businesses don't do is allow their team time for themselves. I feel like a lot of business event programmes are back to back, which is amazing because you do make the most of your time here in Queenstown. But it is also nice to have a moment to take in Queenstown for yourself.
"Give your team a few hours to explore Queenstown, stroll along the shore, take a few photos, check out the local shops, get an ice cream from Mrs Ferg's and get that local experience."
Use local talent to make your event really shine
"Once you've organised your event venue and your suppliers, ask yourself how you can bring in local talent to add a bit of fun and magic.
"How about reaching out to a local artist and inviting them to showcase what they're doing? I've organised for local potters to teach teams how to make their own pottery. We've had some beautiful days in the sunshine with people getting their hands dirty and trying something new.
"There's a great local CSR programme that helps control the wilding pines. Your team can go out into the bush and help remove wilding pine seedlings. You're giving back to nature, helping to preserve the Queenstown wilderness, and enhancing your team's experience by giving them an opportunity to learn about our community. The wilding pines are turned into a beautiful essential oil that your delegates can take home with them, as a memory from their day."
Book your event early
"Every year businesses miss out on holding their events in Queenstown because we're simply too popular. The next four months are an incredible opportunity for you to book an event in Queenstown at short notice. And there are some great value deals for businesses between now and December."
Give your suppliers the chance to add value with their local knowledge
"Come armed with your absolute must haves and brief your suppliers on the things that you would like to happen. But give them an opportunity to add their creative suggestions.
"Often businesses approach us saying, 'this is our programme from last year, replicate it, find venues, make it happen'. But there are many ways to do an event programme. So, give the Queenstown vendors a chance to shake it up a bit and make it different for your delegates.
"We're local experts. We've seen a lot. We've done a lot. So, if we have your trust and the flexibility to interpret your brief in creative ways, we can surprise and delight you with interesting suggestions."
Spend a few days here
"It's very quick and easy for businesses to fly to Queenstown. And you can pack heaps in with a good 24-hour programme because everything is so close and so convenient here. But to make the most of coming to Queenstown and to see everything there is to see, we really recommend a three to four-day programme. It's the sweet spot for being able to tick all your boxes."
Sarah's favourite Queenstown venues
"If you're after a venue with a view, I love New Zealand High Country, all those glorious vistas for meetings and gala dinners.
"I also love taking groups to the high-country stations, like Walter Peak Station and Mount Nicholas Station. Once you're there, you feel like you're in the middle of nowhere. They're magical places.
"If you have a smaller group and you're looking for an intimate place to dine, Mora Wines and Artisan Kitchen is really special. The gardens, and the food, and the vibe that you feel when you're sitting in that venue is stunning.
"Boardwalk is a new venue, that's a bit glam. You can host a small dinner there or you can hire out the entire restaurant. It's a great flexible space.
"I like to use Gibbston Valley Wine Cave for a special event. Add an opera singer or a jazz band to really make that venue shine.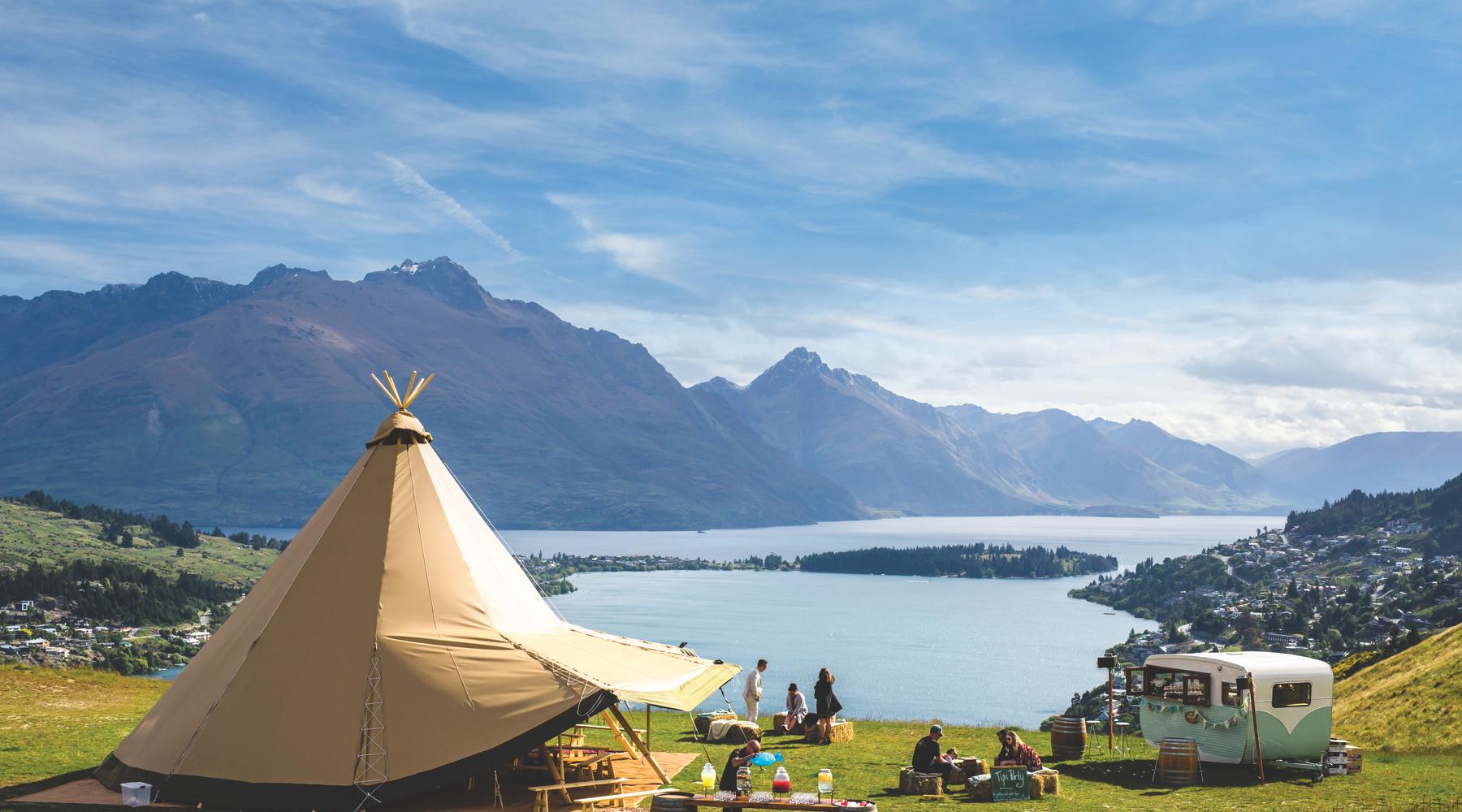 Sarah's event styling advice
QT Event Collective are gifted event stylists. We asked Sarah to explain why styling's important to events and share some of her favourite stylist's stories.
"It can be a bit scary for clients when you start talking styling. A lot of the time, they just think dollar signs. Or they're confused. I've had people say, 'I've got an event just for men and you want to style it? it doesn't fit.'
"But our message is always, don't be afraid to try something new. Just because a programme has worked for many years, doesn't mean that it won't be fun and refreshing to do something different.
"My goal is to understand what you want to achieve with your business event. Who is your audience? What is your budget? Are you looking to align with your brand and really lift your brand presence? Are you looking for something sleek, or something fun or relaxed?
"Once we have an idea of the basics and we know your venue, we can go one of two ways. You can complement the venue, which is the safe way to go. Subtle styling always makes your event more personal. Whether people realise it or not, they appreciate the finer smaller touches.
"For those events, where people are ready to try something different and step out of their comfort zone, the best way I know to style is to look at a venue and then do the exact opposite of what people are expecting. That's how you create that wow moment.
"Let me give you an example. We did a simple lunch event a couple of weeks ago at the Winehouse. It's a gorgeous little homestead overlooking mountains and manicured gardens. Traditionally, particularly for corporates, we'd go low key and stay with the alpine lodge look.
But instead, because we had complete creative control, we wanted to celebrate being out of lockdown. To visually convey the excitement of being in a room together, being able to mingle after so many months.
"So, we threw colour in everybody's face. We had AV and VR to add fun and frivolity. We used beautiful, colourful vases, and we spray painted foliage and flowers. It was this big burst of in your face colour, which is not the conventional way to style a room in a beautiful old homestead with a roaring fire in the middle of the winter.
"But everybody's reaction was wow because we did the opposite of what people expected. That leaves a lasting impression. I know for a fact that the people that attended that event are going to remember the way they felt when they walked in that space. And that's what you want to achieve with everything you do. You always want to have that little moment where you've taken people by surprise. Just a little bit. It's really important."
Contact Sarah to plan your business event in Queenstown
For help planning your business event in Queenstown contact Sarah and her team at QT Event Collective. They offer conferences, incentives, events, and destination management, along with creative services for events.