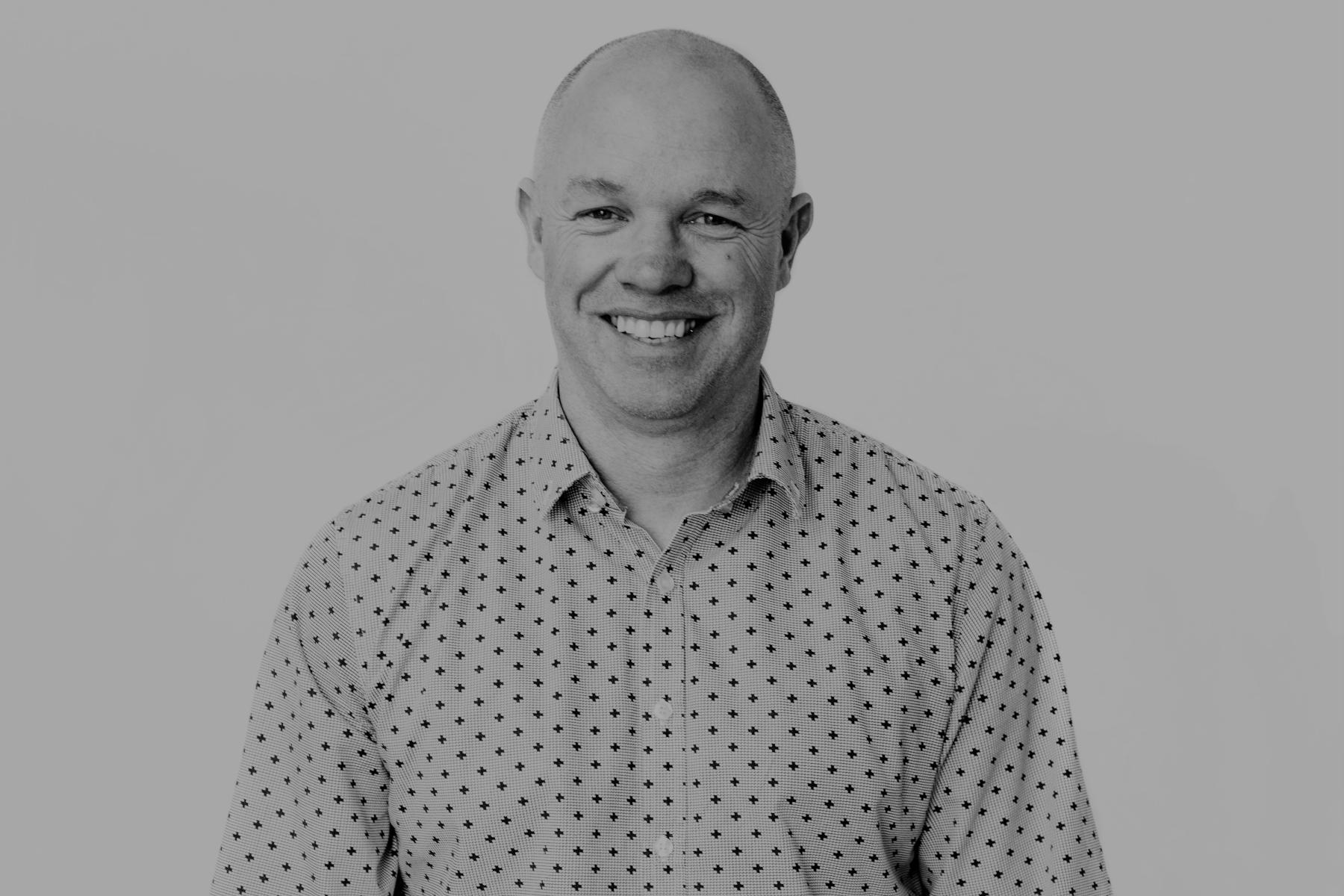 Rob established HQ New Zealand in 2001 to help businesses organise showstopping events, conferences, and incentive trips in Queenstown. Rob and his colleagues work with around 70 companies each year, to host their teams, senior executives, and VIP clients. Queenstown is Rob's home, but HQ New Zealand deliver team building solutions all over New Zealand, and their Red Leaf Group wilderness adventure simulations test the strength and commitment of teams around the world.
We asked Rob to share some event inspiration, his favourite Queenstown venues, tips for planning business events in Queenstown, and the low down on the importance of teambuilding.
Rob's ultimate Queenstown business event
"A few years ago, we conceived a programme for a client who was evolving their business. They wanted to encourage their team to consider what could be possible if they reimagined the way that they worked.
"On the first night, we camped at Glenorchy by the Dart River, in a sensational spot surrounded by mountains. The team had to create everything themselves, set up their own tents and cook their own dinner.
"On the second day the team flew up to one of the glaciers. Then they did jet boating in Mount Aspiring National Park. That night they stayed in the bunkrooms at The Headwaters Eco Lodge, an ecolodge in a spectacular location.
"On the third day, we put up a marquee on Pigeon Island in the middle of Lake Glenorchy. The team took a boat there for lunch and ate surrounded by the amazing bird life. Then that afternoon they travelled by boat into Queenstown and stayed at one of our top five-star hotels.
"Throughout the trip, they discussed how to transform their business from where it was now, into what they dreamed it could be in the future. This evolution was mirrored by the progression of their journey, from an overnight camping trip through to a five-star experience on the final night."
Dart River Adventure. Photo Credit HQNZ
Hidden gems for Queenstown business trips
Rob loves overnight trips that allow groups to experience the wilderness around Queenstown. One of his favourites was a two-day rafting trip.
"We flew the group into the top of Skippers Canyon, where they met their rafting guides. Then they rafted down the Shotover River to the gold museum. That first day was easy rafting, grade one and two. The group were getting used to working with the other people in their raft.
"Where they stopped, we set up a five-star campsite and we cooked a delicious dinner for them. They camped out, sitting round the campfire, listening to a guitarist play, and gazing at the stars.
"Outdoor experiences make memories. We find that years later, people are still talking about the trip where they stayed out for the night and sat around the fire. Because people don't do things like that as much nowadays as they might've done 50 years ago.
"On the second day the group rafted back into Queenstown. That day was more exciting grade four and five rafting. So, they took this whole journey from out in the wilderness back into Queenstown.
"A trip like that is suitable for both a large group or a smaller executive team. What we do is only limited by the fitness of your participants. And we can design it in such a way that people don't need to be super fit."
Rafting in Skippers Canyon. Photo credit HQNZ
Rob's favourite Queenstown venues with views
"The base building up at Coronet Peak is a pretty spectacular place to do your gala dinner. And it's also a large venue that can seat up to 600 people.
"Recently we hosted New Zealand's largest ever incentive trip, for Amway China. We brought 6,500 people to Queenstown in 11 groups of 600 people. And we held their gala dinners at Coronet Peak.
"From the base building, you can take the gondola right up to the summit and do pre-dinner drinks on the top of the mountain. You've got a 360 degree view out over the Alps and over Coronet Peak.
"After champagne, the Amway China groups went down and had dinner. To finish the meal, we introduced the group to next year's incentive destination. Australian musicians played didgeridoos. As they played, we projected images of Australia onto the side of the mountain … the Great Barrier Reef and Uluru floating across the mountainside. And as the projection finished, there was a huge fireworks display.
"One of the unique things about Queenstown is that there are some pretty exciting ways to get from the airport to your hotel.
"So, continuing with the view theme, we like to welcome a group to Queenstown by helicoptering them up onto the top of one of the peaks. One of my favourites is a spot called The Ledge on Cecil Peak. We can land about five choppers up there. We have champagne set up, and you're on the edge of a cliff, two thirds of the way up this mountain, looking back at Queenstown.
Coronet Peak Views. Photo credit HQNZ
Robs top tips for businesses organising events in Queenstown
Hire a local expert
"If you really want to experience the hidden Queenstown, engage a local expert. There are so many unique things that tourists don't see. And you can't see these places without someone who knows how to get there and knows how to deal with the changeable mountain weather.
"I always recommend engaging a local expert. You'll get so much more out of your trip. And it won't necessarily cost you more because local experts like ourselves have wholesale arrangements with all the local providers."
Queenstown isn't another New Zealand town
"Don't think of Queenstown as just another New Zealand town. Although we Kiwis are quite a modest bunch, Queenstown is an experience that stacks up with anywhere on the planet.
"Often, we'll host a group from Auckland or from Australia who normally go long haul. And the feedback that we've always get is: 'If we knew Queenstown was this amazing, we would've been here many times already'."
Get out of your hotel
"The biggest mistake you can make is to bring people here for a five-day conference and never let them leave their hotel. Queenstown is the opposite of a resort destination where you arrive and stay in your hotel. The scenery, the food and wine scene, and the activities here are superb.
"If you're putting a conference together on a budget, stay in a less expensive hotel and spend your money on experiences. If you've enough money to stay in a top hotel and do lots of activities, fabulous. But if you haven't, there's so much to do here, that people just go back to their hotel to sleep. So clean and functional is fine."
There's always something new for you to do
There's so much to do in Queenstown. We host numerous groups who've been here multiple times and they've done a different programme each time. So just because you've been here before, doesn't mean you can't come again. You'd have to spend months here before you could do every activity in Queenstown. And then we've got areas like Milford Sound and Wanaka nearby, where you can have a completely different experience again."
Cecil Peak. Photo Credit HQNZ. 
Team building in Queenstown
Rob believes team development is even more important now because when you have momentous changes like Covid-19, bringing your team together and providing effective leadership is critical to the survival of your business.
"We're not talking about your business doing a little bit better than last year. But about your business still being here in a few years' time. Events are also key to building your organisational culture. You can't build culture without bringing people together and making sure everyone understands what the goals of your organization are.
"HQ New Zealand has a range of team building programmes. We run our Red Leaf programmes with organisations across the globe, to develop leadership and high performing teams. They're engaging interactive events that use adventure as a metaphor to help people learn about developing organisational collaboration, culture, and values. Delegates set up a team and go on a virtual expedition using video footage of adventure scenarios filmed all around the world.
"Then we have our outdoor team building programmes. One of our most popular programmes is the Queenstown Assault. Your team take a jet boat ride out across the lake and stop on one of the beaches for a communication challenge. Then they do a scavenger hunt around the central area of Queenstown, with a variety of challenges to film and photograph. Then it's up the gondola to Skyline for a luge racing competition.
The programme combines Queenstown highlights with competition, adventure, and team building. It works for 10 people or 400 people. They have a great experience and if your delegates only have a half day to experience Queenstown, they can still get a flavour of adventure.
"A lot of our outdoor programmes are themed around an adventure activity. The Winter Olympics get you up into the snow, but you don't need to be able to ski to take part. Our Winery Olympics programme explores the region's food and wine at one of the wineries. The Skippers Gold Rush takes people out into the Skippers Canyon area, with different challenges based on gold rush history. The Highlands Top Gear Challenge gets people driving go carts and dirt buggies at a state-of-the-art racetrack.
"Our Snow Motion programme is unique to Queenstown. We do it in winter at the Southern Hemisphere Proving Ground, which is the biggest tire and vehicle testing facility on snow in the southern hemisphere. Your team get the opportunity to drive slalom courses in some cool cars. We might incorporate some dog sledding and other snow activities.
"There are many activities that people tend to think they need to go to the northern hemisphere to experience, but we have the best four-season alpine resort in the world right here in New Zealand."
Contact Rob to plan your business event in Queenstown
For help planning your business event in Queenstown contact Rob and his team at HQ New Zealand. They offer destination management, conference services, incentives and retreats and team building.
Gold Panning in Skippers Canyon. Photo Credit HQNZ