This seasonal approach - working with, not against, nature's cycles - is the philosophy that underpins Queenstown's premium restaurants and cafes. Many forage daily for their produce, which is supplemented by locally sourced vegetables, fruit, fish and meat.
The fresh and diverse daily menus are then adapted to the ingredients that are available, with many items handmade from scratch every day. Intense, sensational flavours are a natural bonus of this sustainable approach.
Central Otago was a rich source of food well before gold was discovered. Although dry, the land is rich in minerals – the result of thousands of years of glaciers and rivers grinding away at ancient rocks.

For centuries, Maori travelled through the region on a seasonal basis, feasting on the region's seafood, eels, birds and plants. Before its extinction in the late 1600s, moa (a giant Ostrich-like bird) was also a major source of food. Weka were hunted during June and July, when the birds were nice and plump, along with many other native birds. Eels were plentiful too, and sugar was extracted from cabbage trees.
Pioneer settlers planted the great variety of fruit and nut trees found in the region today. They also introduced many birds, animals, vegetables, herbs and grains to provide food for all seasons.
As a result, Queenstown's signature seasonal dishes include wild venison, goat, pork, rabbit and high country farmed merino lamb.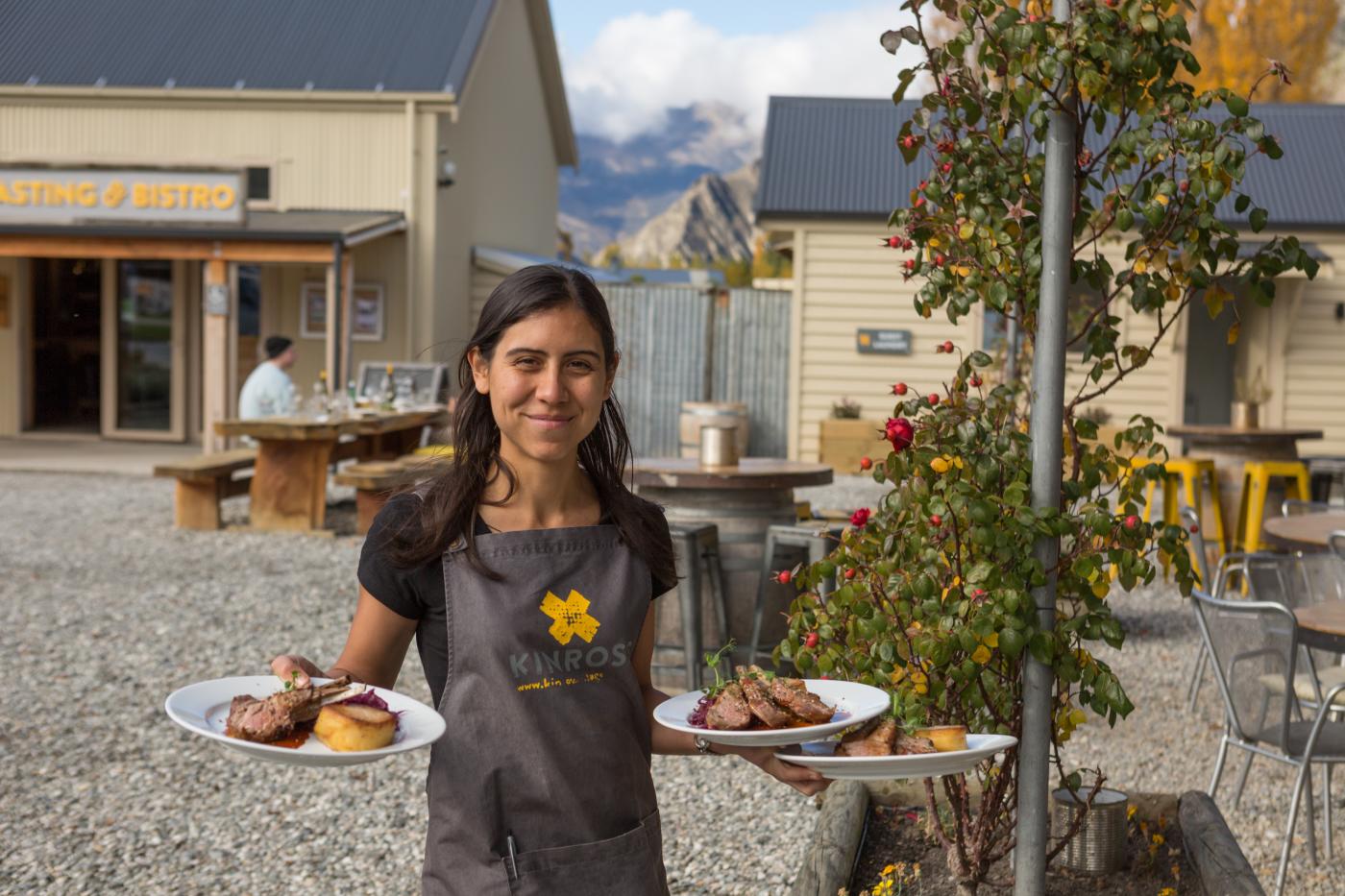 Dining at Kinross
Fresh seafood that arrives daily includes Fiordland crayfish, Stewart Island blue cod and seasonal West Coast whitebait and Bluff oysters.
Summer is all about al fresco dining in Queenstown. In vineyards, by lakes, on streets or balconies, seasonal flavours abound in the region's famous cherries, berries and wide assortment of stone fruits.
Along with brilliant shades of red and gold leaves, autumn brings quinces, figs, walnuts and wild mushrooms.
Icy white winters see hearty meals set by roaring log fires, and provide a chance to relive summer with artisan preserves and delicious local wines.
Spring hits all the senses in Queenstown, with an array of colours and perfumes from blossoming trees and flowers everywhere. This is also the season for local delicacies such as whitebait and fresh, green asparagus.
Delectable artisan cheeses, cured meats and local honey feature on many cheeseboards throughout Queenstown all year round.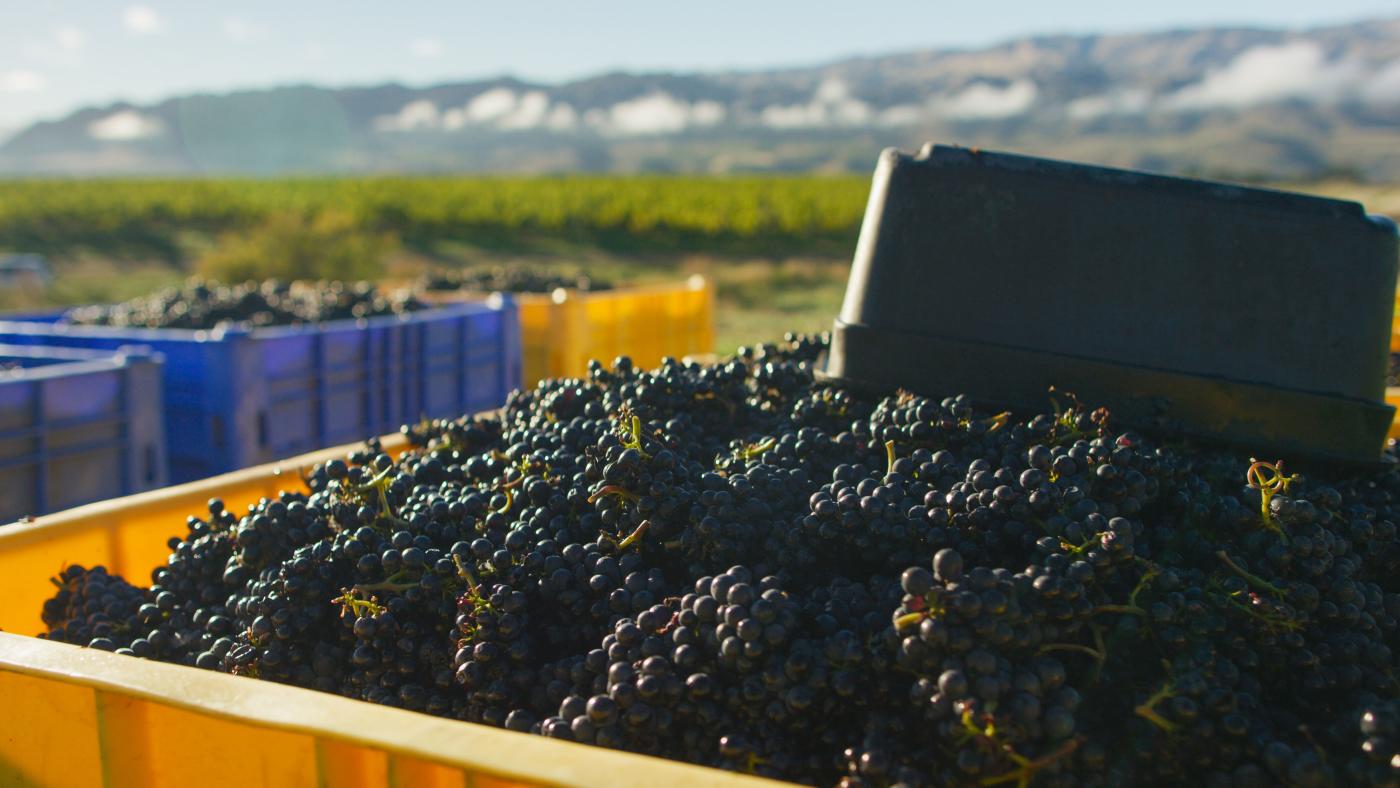 Grape harvest at Gibbston Valley Winery
Central Otago's distinct seasons also provide excellent grape growing conditions for its 200 vineyards, where more than 6,000 tonnes of grapes are harvested from vineyards each autumn. 
With these grapes winemakers develop award-winning wines of exceptional elegance and longevity and a world-class Pinot Noir.
These wines are then carefully selected and matched to plates created by innovative and passionate local chefs, drawn to the cosmopolitan buzz of Queenstown from all over the globe.
With more than 150 food venues on offer, visitors have plenty of inspirational, seasonal menus to choose from here in Queenstown.