Visitors know all about it as a fantastic tourism experience, with three-quarter of a million 'zips' through the forest canopy on gravity-fed ziplines under its belt.
But at its heart, it's an Ecotourism company, using its seven years in business to educate and inspire others towards long-term environmental and sustainable practices.
From the start, its beautifully made, architecturally-designed treehouses were "zipped" into place by hand, made from local sustainable timbers and using the hardy Douglas firs already in the forest.
On course cameras and electronic safety gates are all run using solar energy, and rainwater collected in drums is used to water native plants on the course.
In addition to these day to day practices, Ziptrek's also planted over 4000 native plants in its operational area and is proactive in controlling invasive flora and fauna, so native species get a better chance to flourish.
That includes setting up and monitoring stoat and possum traps on course so the pesky critters don't eat the natives (plants or birds) as part of ongoing work with the newly-formed Wakatipu Wildlife Trust.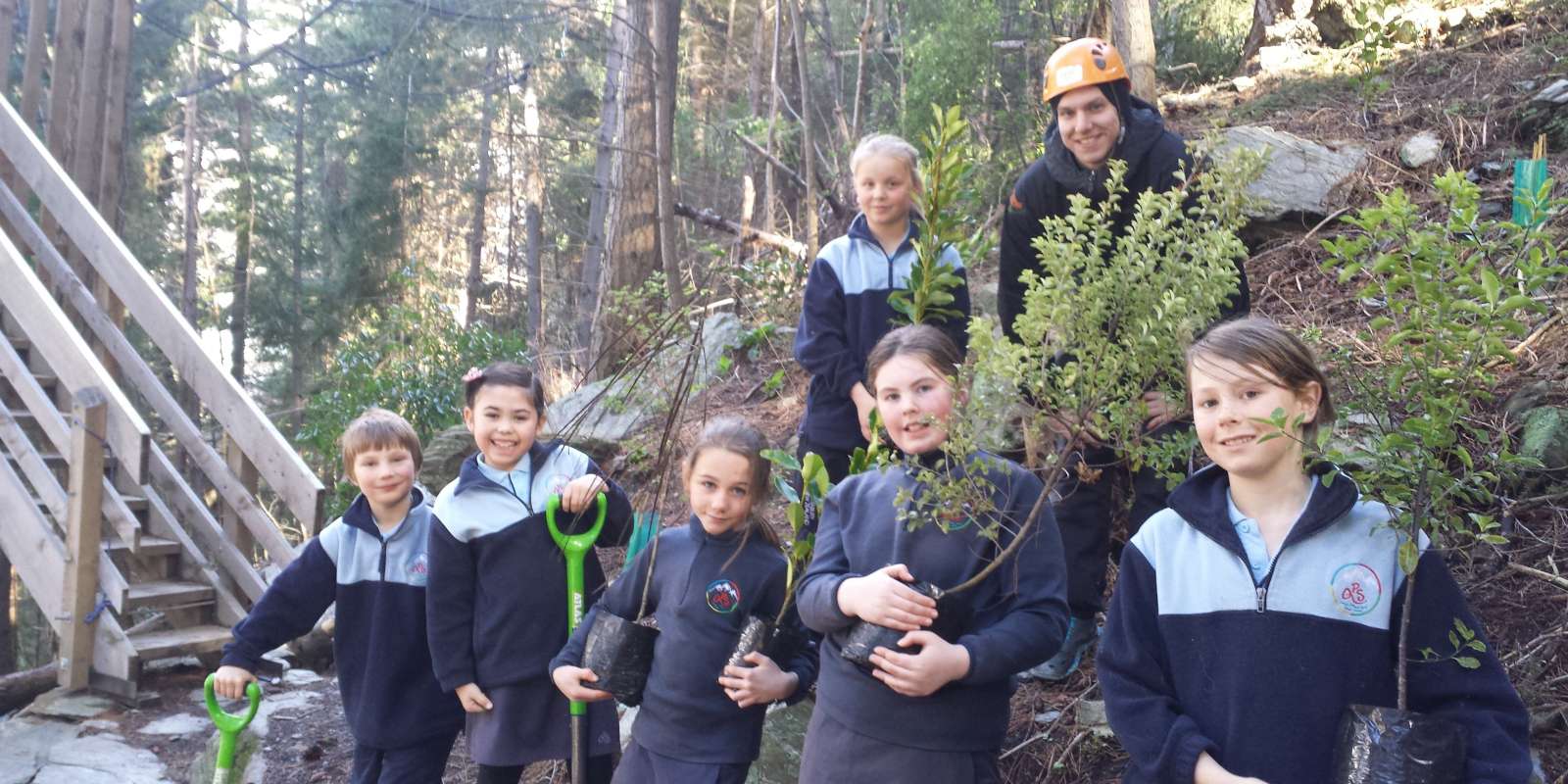 Ziptrek's also proud of its innovative partnership with local schools through sponsorship of the Paper4Trees programme.
Paper4trees educates schools and pre-schools about recycling and provides them with the opportunity to exchange their recycling for native trees – a perfect fit with Ziptrek's philosophies.
It's always a fun day when local schoolkids get to come and plant their trees (bought through the Wakatipu Reforestation Trust) with Ziptrek staff on course and throughout the local area. Ziptrek's aim is to ultimately counteract the introduced Douglas Firs on Bob's Peak (where it operates) and see the forest flourish with natives.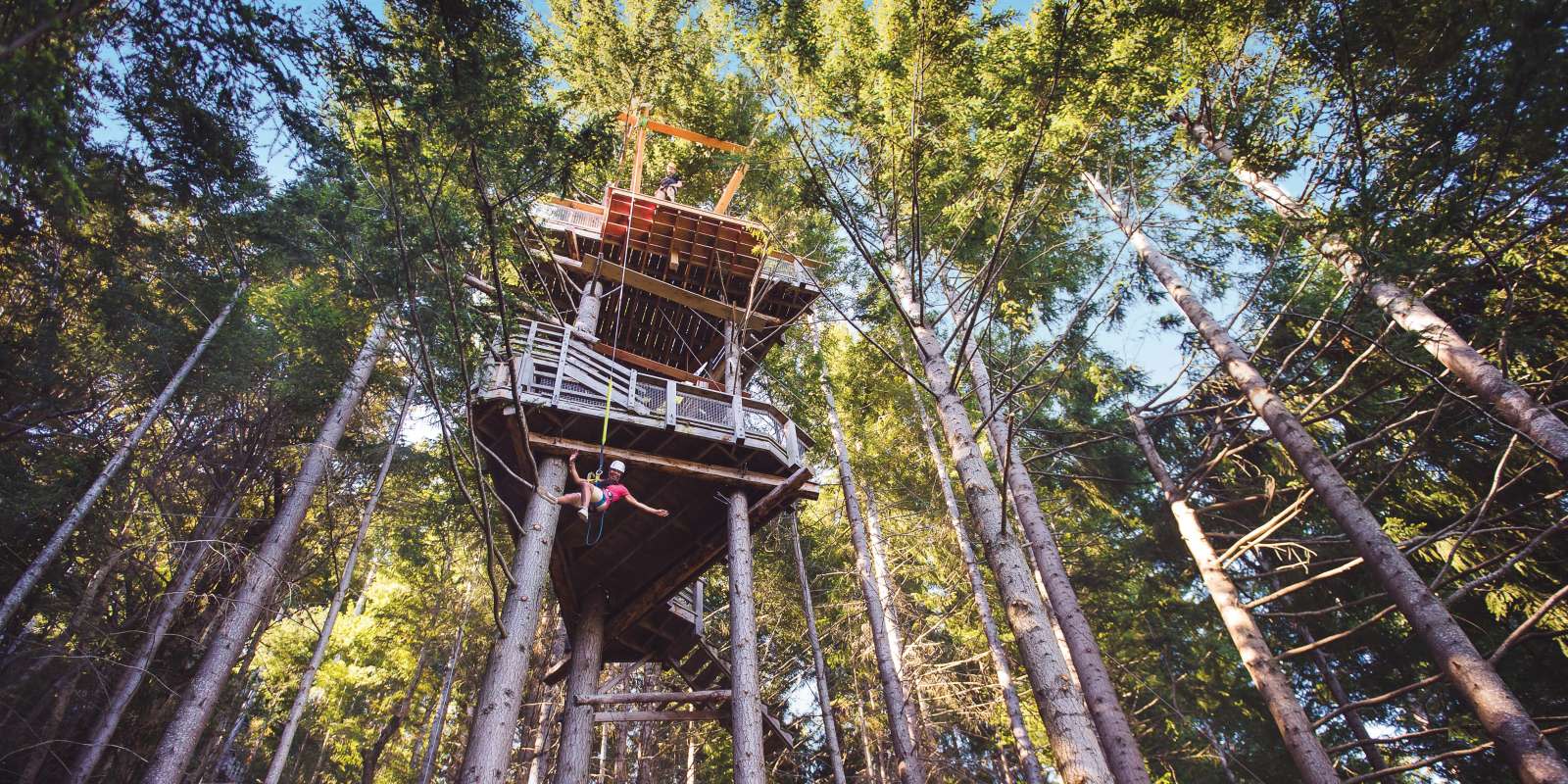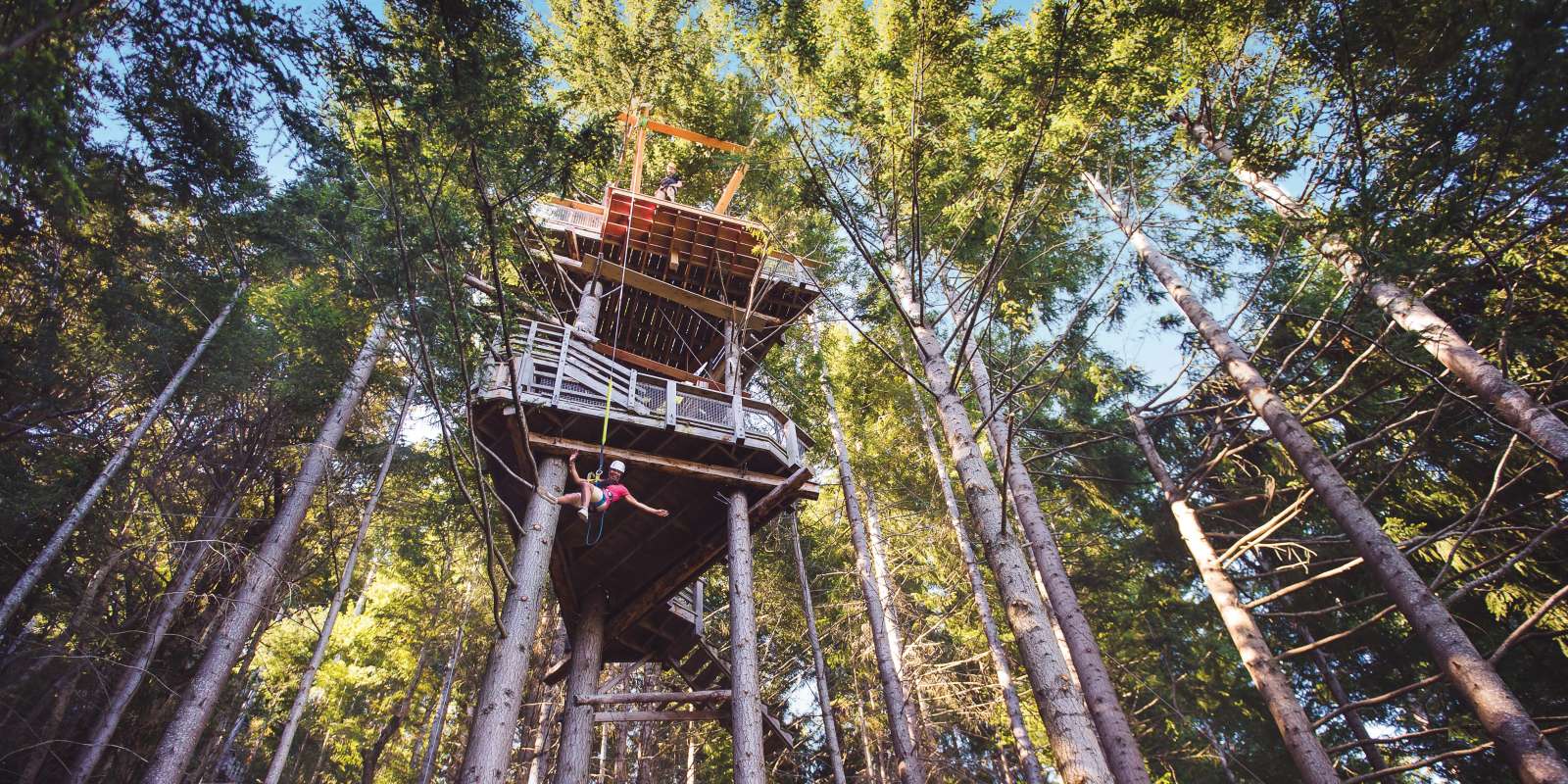 To that end, it also works with Wilding & Co, a company actively removing wilding pines in the Wakatipu and turning them into pure pine essence oil. Ziptrek's happy to sell the oil in its shop with a proportion of the proceeds going back to Wilding & Co.
Visitors heading up to Ziptrek's ziplines invariably walk past Queenstown's beloved Kiwi Birdlife Park, which has over five acres of forest sanctuary telling the "story of New Zealand".
Of course Ziptrek's delighted to work closely with the park as often as it can, including sponsoring a brand-new reptile wing to house its collection of rare and endangered wildlife, in particular tuatara and critically-endangered Otago and Grand skinks.
It's neatly packaged up that relationship with a 'Zip and Kiwi' combo to encourage its visitors to embrace other businesses with similar environmental aims.
A popular Zip & Wilderness combo does just that – combining a Ziptrek adventure with a Dart River Wilderness Jet deep into the Te Waipounamu World Heritage area of Mt Aspiring National Park.
Again, not only do both experiences offer a unique combination of breathtaking scenery and exhilaration, but a donation goes to the Routeburn Dart Wildlife Trust for all online bookings.
Shared passions for environmental sustainability and protection are the very essence of Ziptrek's business. A few years ago, one of its head guides even built a treehouse for a local Montessori school (using environmentally sustainable timbers, of course).
"Queenstown's environment is at the heart of our business and everything we do," says the company's forward-thinking director Trent Yeo. "We couldn't imagine living and working in this stunning environment without giving something back."