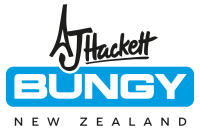 A J Hackett Bungy Queenstown
Kawarau Bridge Bungy
As you shuffle out to the edge of the bridge, heart pounding and mind racing, remember this – you've found yourself at the World Home of Bungy. This is the original. Many people have come and gone, on a mission to push the limits and test themselves. Time for you to make the same leap of faith.
No visit to Queenstown would be complete without a stop at the Kawarau Bungy Centre, The World Home of Bungy, opened in 1988. Nestled into a rock face overlooking the stunning Kawarau River, the view alone will satisfy any crowd.
Home of the world's first and most famous of leaps, this 43 metre Bungy Jump is still the most popular Bungy site attracting thousands of thrill-seekers every year.
Contact Us
Company: A J Hackett Bungy Queenstown
Physical Address
Rapid #1693 S.H.6
Gibbston Valley
Queenstown, 9300
MinPrice: $155
MaxPrice: $205
All prices include Bungy Jump, Certificate and Authentic Bungy Jumper T-shirt. Adult: $205 Child (10-14yrs): $155 NZ Student: $175


Self drive option available or transport can be included free of charge from the Station Building in central Queenstown. Bookings essential.


Monday : 10:00 AM - 4:00 PM
Tuesday : 10:00 AM - 4:00 PM
Wednesday : 10:00 AM - 4:00 PM
Thursday : 10:00 AM - 4:00 PM
Friday : 10:00 AM - 4:00 PM
Saturday : 10:00 AM - 4:00 PM
Sunday : 10:00 AM - 4:00 PM


Holiday hours : Closed Christmas Day
Group Info: Whether you've got a group, squad, crew, family, work team or just an assortment of weird and wonderful people, we've got something for everyone - even if they're pretty keen to keep their feet on the ground.


Group Reservation Email: groups@bungy.co.nz


Group Capacity: 0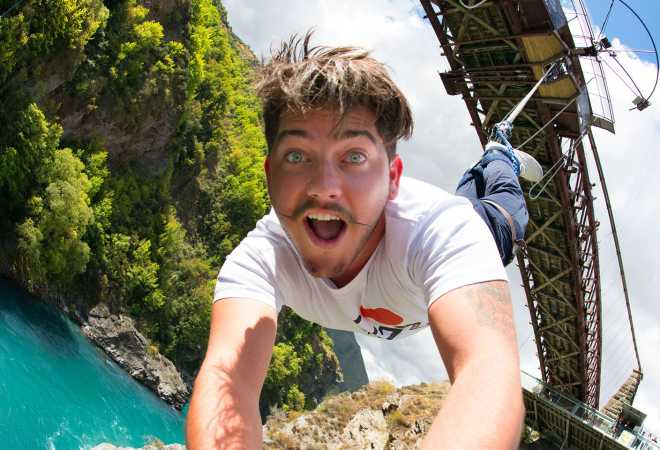 Check out this Kiwi As Deal - only $144 Bungy Jump (save $61) at the Kawarau Bridge Bungy! And get the proof (online photo + video) for only $56!
Valid: 12 July, 2020 - 19 July, 2020