Arrowtown is a historic gold mining town near Queenstown, rich in heritage and natural beauty. Plan your trip with this guide to things to do and places to visit in Arrowtown, New Zealand.
Nestled by the Arrow River in a wooded valley among mountain peaks, Arrowtown is a charming legacy of the 1860s Otago gold rush. Stroll up the main street lined with historic miners' cottages, explore local boutiques, discover the history, and enjoy Arrowtown's sophisticated food scene. Here's what to see and where to go in Arrowtown.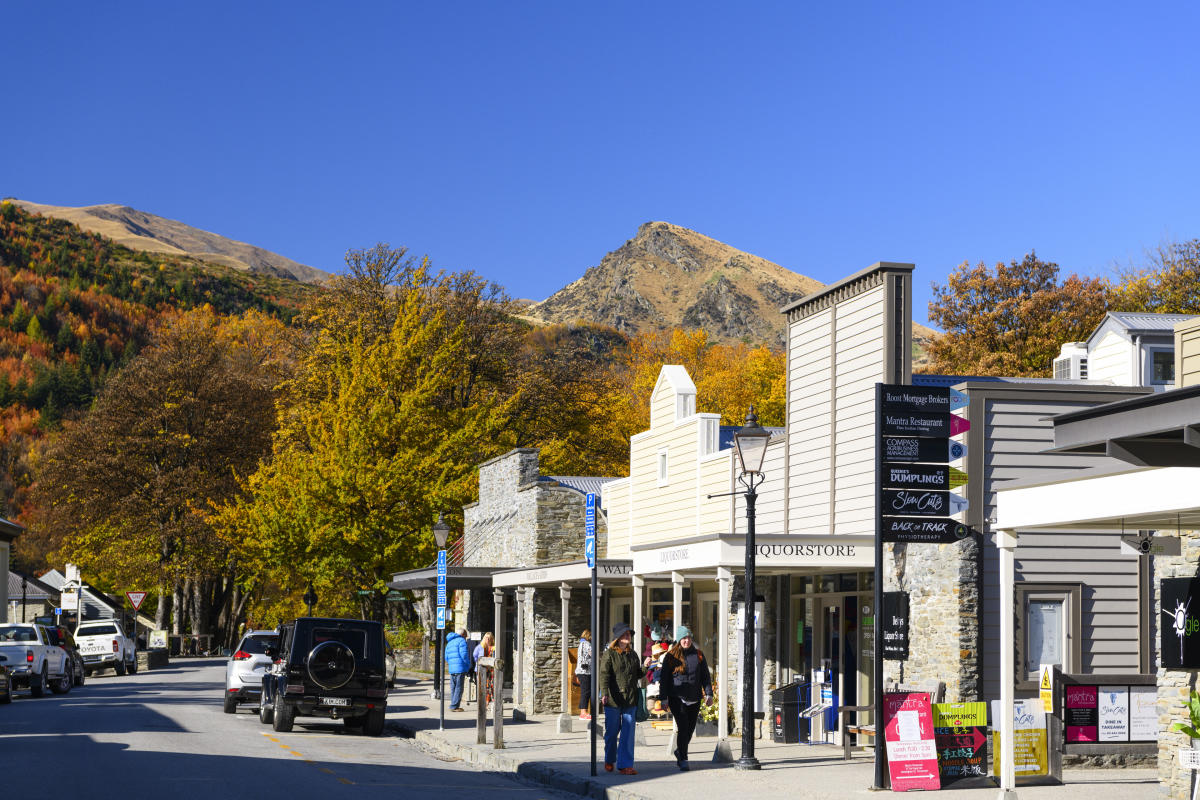 Buckingham Street, Arrowtown
Arrowtown history
Arrowtown is built on the banks of the Arrow River, once a rich source of gold. In 1862, thousands of miners from around the world flocked to Arrowtown to make their fortune. The miners moved on, but their legacy has become a treasure in its own right. Arrowtown is recognised as Tohu Whenua – a place that has shaped our nation and one of New Zealand's best heritage experiences.
The Lakes District Museum on the main street is your first stop to explore Arrowtown history and also the town's information centre. Stroll down to the Chinese Village for a glimpse into life for early miners, then try your hand at gold panning.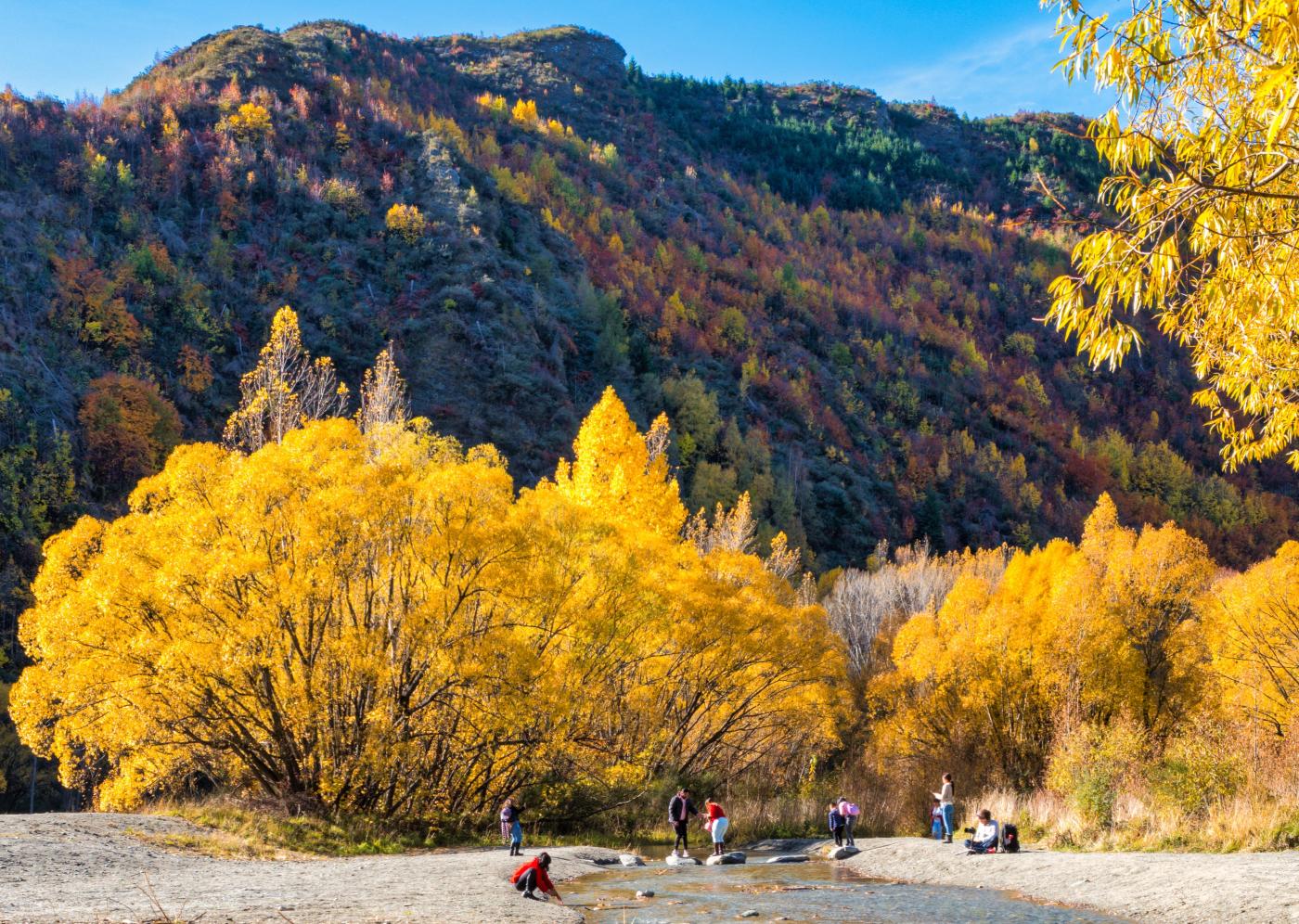 Gold panning in the Arrow River
Things to do in Arrowtown
Arrowtown is a great place for biking and you can hire bikes locally. Set on the Queenstown Trail, scenic cycle trails lead from Arrowtown to Gibbston, Lake Hayes and Queenstown, taking you past rivers and wineries. If single track or cross country riding is more your style, there also are a range of mountain bike trails with varying difficulty that start or finish in Arrowtown too.
 Arrowtown is surrounded by walking and hiking tracks, from gentle strolls along the riverside to hikes into the mountains, and iconic tramps including Macetown and the Motatapu Track. The town is also a year-round golf lover's paradise with three iconic golf courses; the Arrowtown Golf Course, The Hills and Millbrook Resort, a 36-hole championship course and home to the NZ Golf Open.
If you're a skiier, Arrowtown is a popular base during winter, with four ski areas between 20 – 60 minutes' drive away.
Biking in Arrowtown
Sophisticated food and shopping
Arrowtown's historic downtown area offers a wealth of places to eat and drink, from cute coffee spots in historic cottages and delectable restaurants offering everything from Northern Italian cuisine to tapas, to gastro pubs with craft beers and wild game.
Arrowtown's boutique shopping precinct offers a sophisticated range of fine clothing stores, galleries, antiques, and artisan food and wine. There's even an independent cinema with a roaring fire and an old-fashioned sweet shop with wares in glass jars.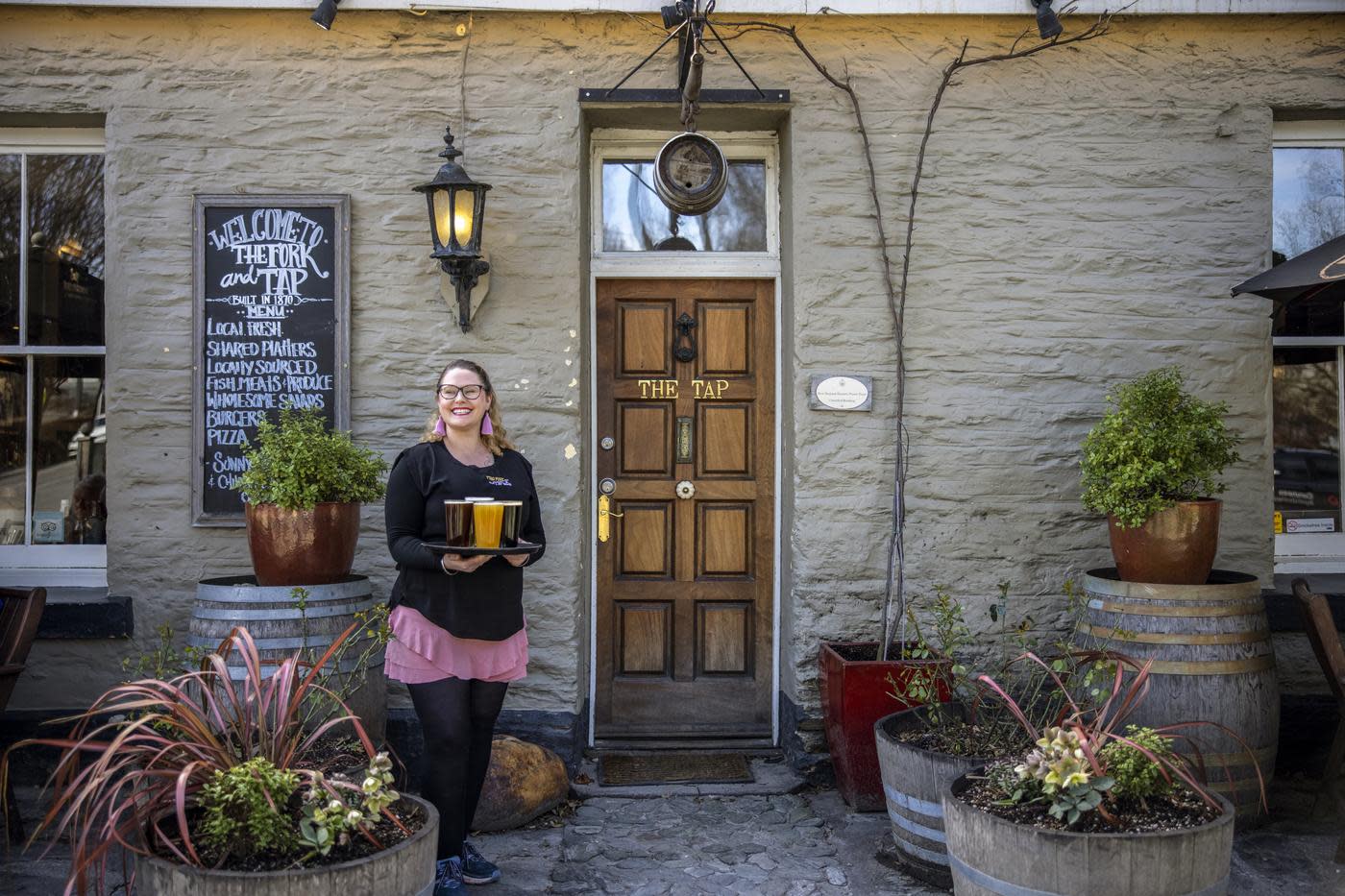 The Fork and Tap
Autumn in Arrowtown
Arrowtown is renowned for its stunning autumn colours. The town is planted with oaks, sycamores, rowans, and cork elms, and in April and May the leaves paint the town and surrounding hills red and gold. The Arrowtown Autumn Festival celebrates this glory with music, feasting, and merriment in mid-April and is an event not to be missed.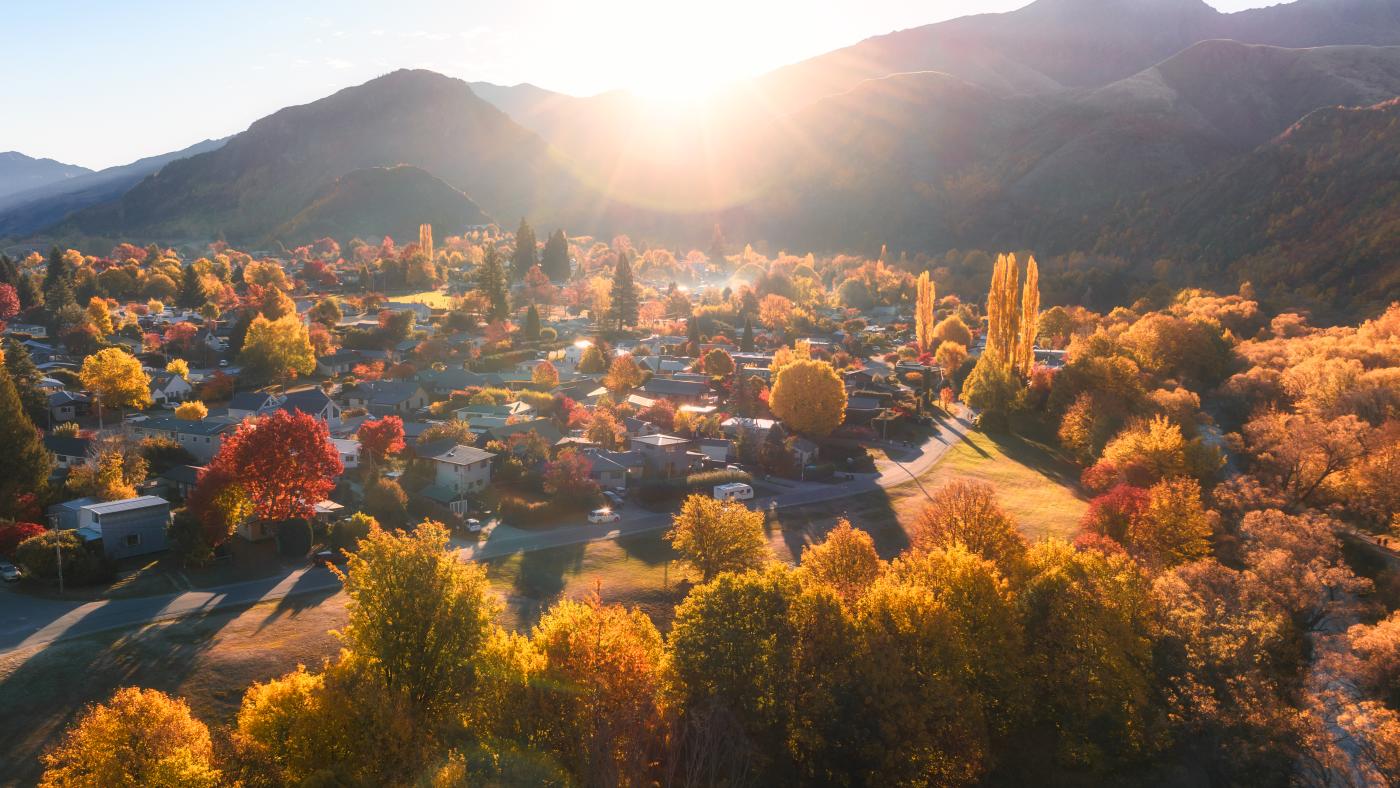 Arrowtown in autumn
How to get to Arrowtown
Arrowtown is an easy 20 minute drive from the centre of Queenstown or catch the Orbus service from Queenstown for just $2 with an Orbus Bee Card. Take the blue #2 route from Arthurs Point to Arrowtown. Check the Orbus schedule here. 
Arrowtown Stories
All Stories
Our Stories
Your Stories