September to November
Temperatures between 8°C and 22°C
Spring in Queenstown is a time for fun and discovery. The green valleys burst with fresh spring buds and green pastures yet are surrounded by snow-capped peaks, heralding the arrival of spring. Spring is a unique season when you can do everything Queenstown offers.
With the ski fields open until early October, but the basin green with fresh growth, you can ski in the morning and either golf, mountain bike or hike in the afternoons. The renowned hiking trails are open, so whether you're enjoying spring skiing, cycling, hiking or golfing you can pack a lot of adventure into one day.  
Spring skiing brings softer conditions with warmer days and a focus on fun on the mountains. It's the perfect time to hit the slopes for social time with friends and family. Warmer days are perfect for kids or learners, while snow sports enthusiasts can continue to get their fix well into the spring months at any of the region's diverse ski areas.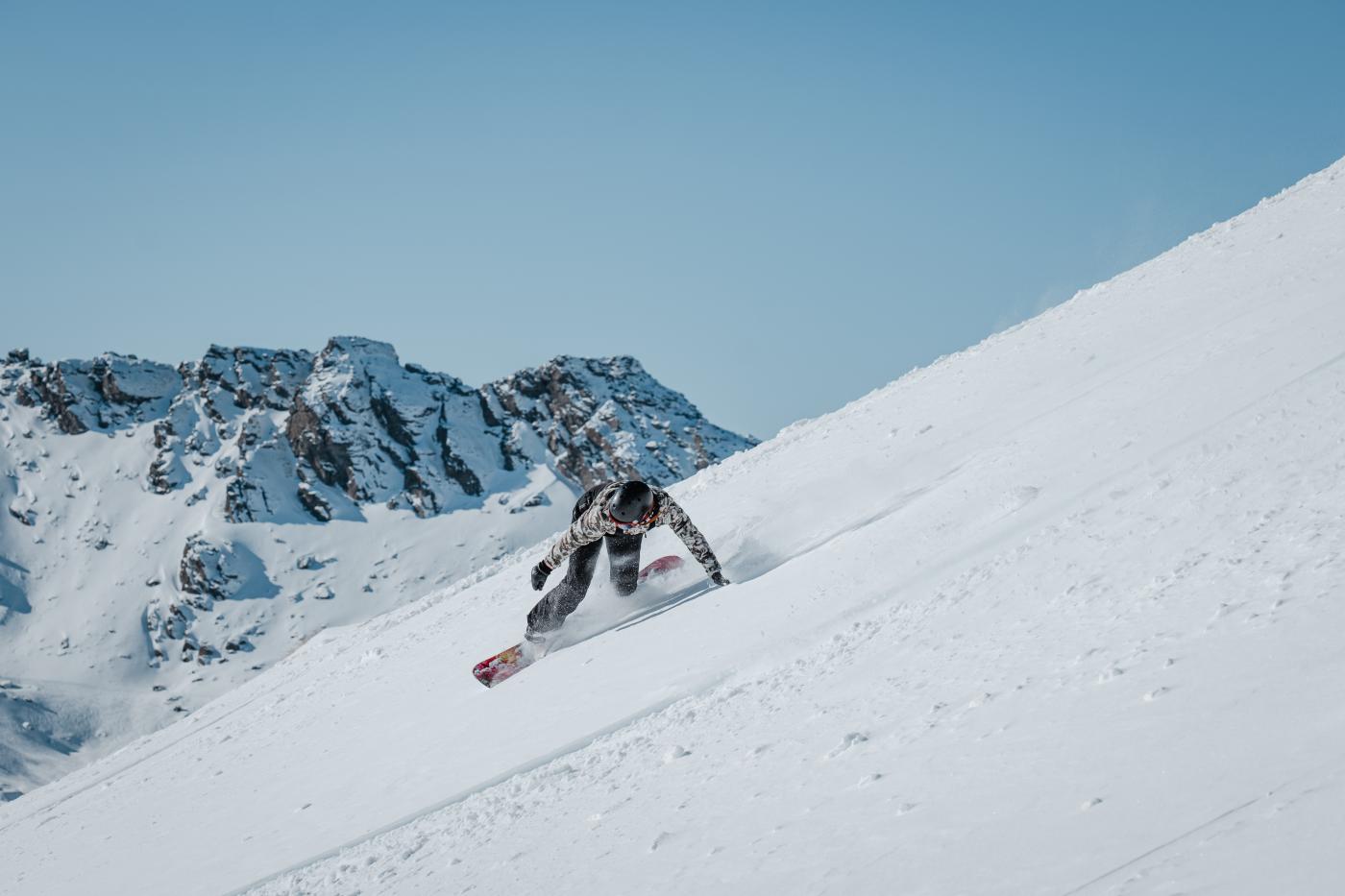 Spring skiing, The Remarkables
You can soak up the best of spring in Queenstown in any number of ways to take full advantage of this great season. As well as Queenstown's ski areas, cycling and walking tracks are open, offering incredible vantage points of the landscape across the region. For keen photographers, it's a great time to capture the impressive snow-capped peaks alongside cherry blossoms and spring daffodils. Longer warmer days, green valleys and snow-capped mountains mean you can pack even more into your day in springtime.
The sun shines from early morning until around 7-8pm, thawing winter's touch, with daytime temperatures ranging between 8°C and 22°C. The days start to get longer and warmer and while you still need to pack a coat, there are plenty of sunshine hours to design your ideal holiday itinerary. 
Queenstown's continental-like climate brings longer, warmer days in spring but it can also mean unpredictable spring weather. It pays to pack layers and prepare for weather that can be cool in the mountains but also warm down in the valleys and downtown.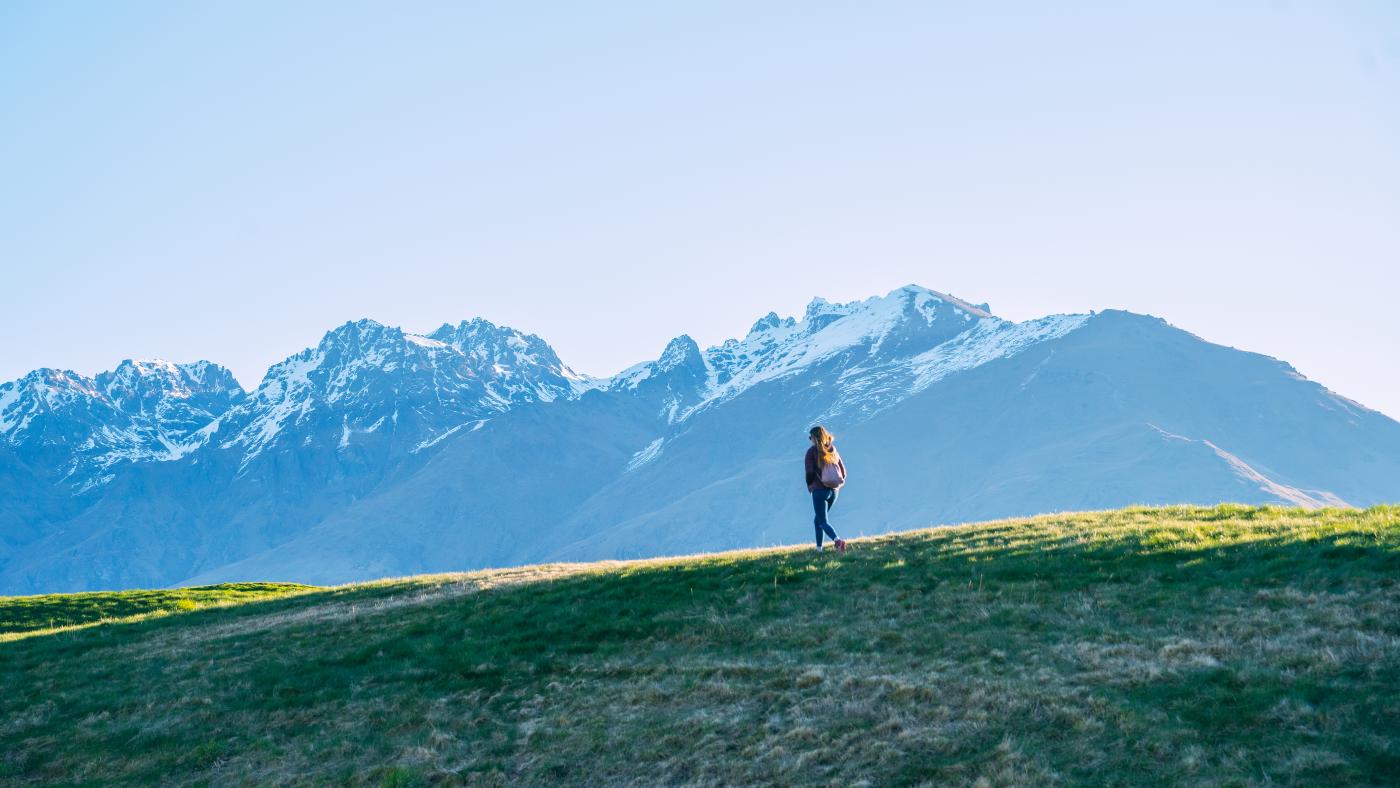 Jack's Point walking trail
The Queenstown area is also known as a wine-growing region, particularly for its pinot noir variety and top growing conditions. It means the area has more than its fair share of award-winning vintages. Spring is a pretty time in the vineyards and wine tours are a great way to discover the wineries and vineyards. Spend an afternoon soaking up the scenery, sampling pinot noir, and nibbling a gourmet platter of local produce al fresco, surrounded by spring blooms.  
If all the wine tasting has you thinking about food there are over 150 eateries in Queenstown and nearby Arrowtown. The warmer days also mean dining alfresco is an ideal way to enjoy the spring sunshine. 
The Winery, Arrowtown
There are also many exciting events on and off the ski field in the Queenstown region held during Spring – from festivals on the slopes and trails to local markets and tree planting.
Stay a bit longer to experience all Queenstown has to offer this spring. Find ways to immerse yourself in Queenstown's natural beauty and experience this place on a deeper level in our 6-day travel itinerary, or learn how to become a temporary local on your trip to Queenstown.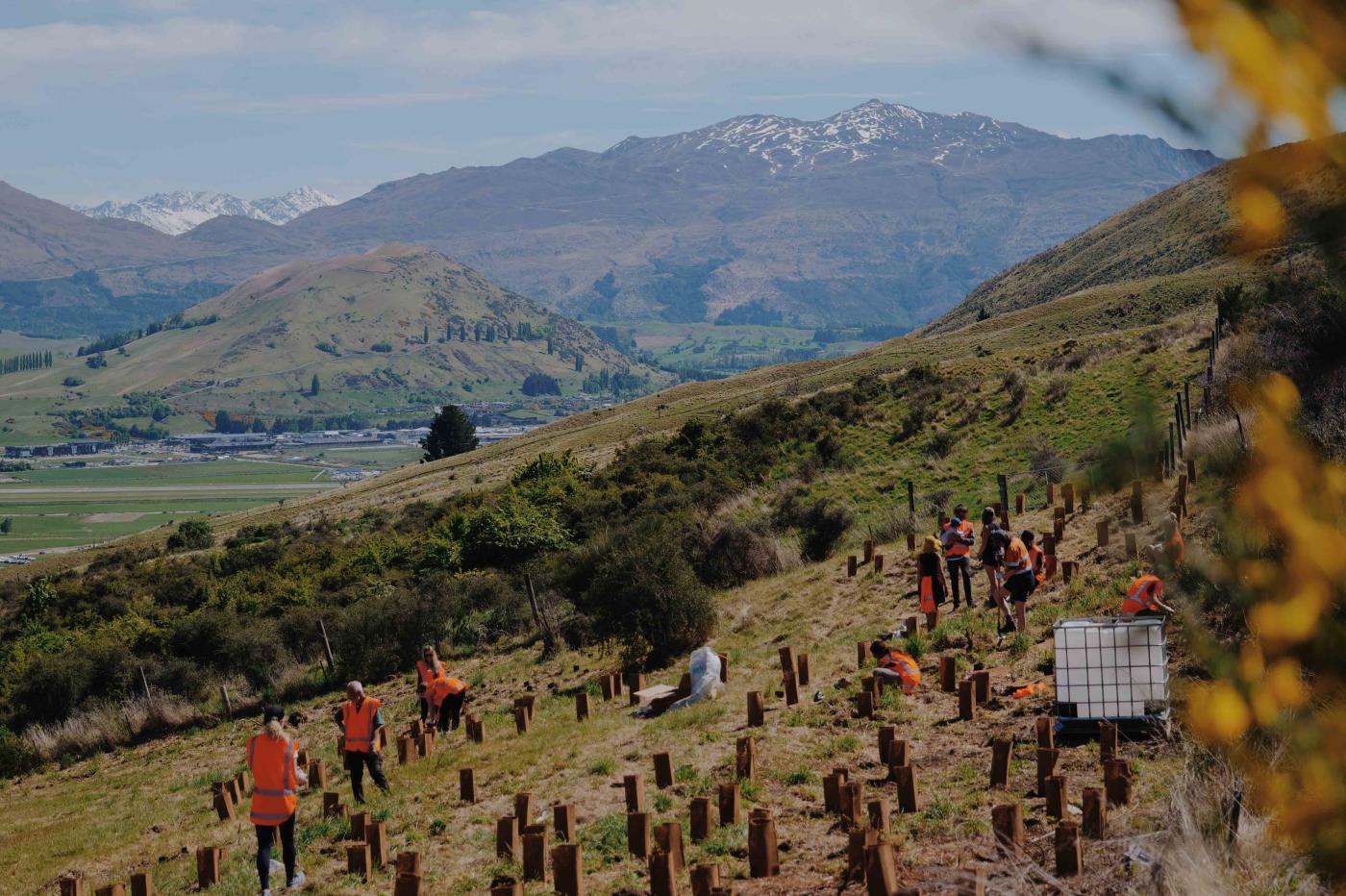 Local tree planting event
Our Queenstown stories are packed with ideas to inspire you to experience Queenstown and its surroundings in a slower, more meaningful way this spring.