Glenorchy, a true slice of New Zealand paradise, is surrounded by magnificent snow-capped mountains and sits a spectacular 45-minute drive from Queenstown.
Glenorchy's soaring peaks, pristine lakes, glacial rivers, and ancient beech forests are a dream destination for outdoor adventures. Home to New Zealand's finest hiking, the awe-inspiring scenery has formed the backdrop for films like Narnia, The Hobbit and Lord of the Rings.
No matter whether you want to relax and enjoy the natural surroundings or be challenged in the great outdoors, you won't leave disappointed.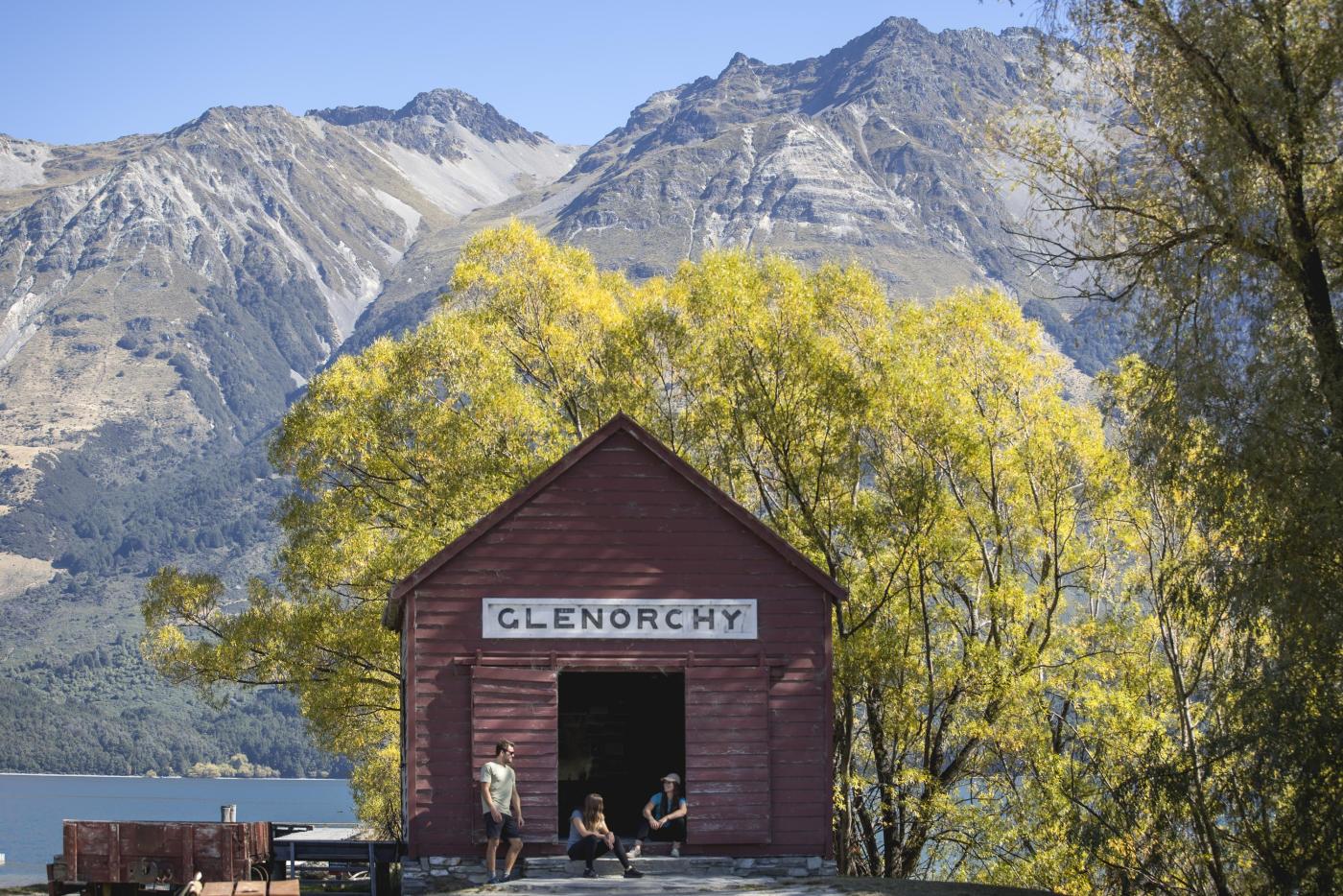 Glenorchy Red Shed
How to get to Glenorchy
Glenorchy is a spectacular 45-minute drive northwest from Queenstown. Head to the northern end of Lake Wakatipu on the Queenstown-Glenorchy Road with frequent stops to take in the scenery.  No car? No problem. There are plenty of local operators that provide year-round transport to and from Glenorchy and its surrounding hiking tracks.
Things to do in Glenorchy
You'll never be bored in Glenorchy, with many exciting ways to explore the wild beauty of the region.
​​Journey into the heart of glacier country on the beautiful waters of the Dart River. Wilderness jet boating can be combined with exploring the river's hidden tributaries, pools and dramatic chasms on inflatable kayaks.
Discover Glenorchy at a gentler pace. Ride on horseback through braided rivers, native bush, and across open fields. Anglers can fish for salmon in the abundant lakes or river. Movie location tours, off-road four-wheel-drive tours, farm tours, and photo safaris will introduce you to the beautiful landscapes of the Glenorchy region.
Take a stunning flight into unexplored wilderness. Scenic air and helicopter flights can take you right off the beaten track.
New Zealand's best hiking trails
Grab your boots and backpack and hike one of the many spectacular tracks in the region. Glenorchy's the gateway to the Routeburn, Greenstone and Caples tracks. Closer to town, well-graded walkways lead to points of interest including the Glenorchy Lagoon, Whakaari Conservation Area and Mt Judah, where the remains of scheelite mines can be found.
The nearby settlement of Paradise is known for its stunning scenery. The native beech forests in Paradise were the setting for the enchanted forest realm of Lothlorien in the Lord of the Rings, and it's not hard to imagine graceful elves in the tranquil setting.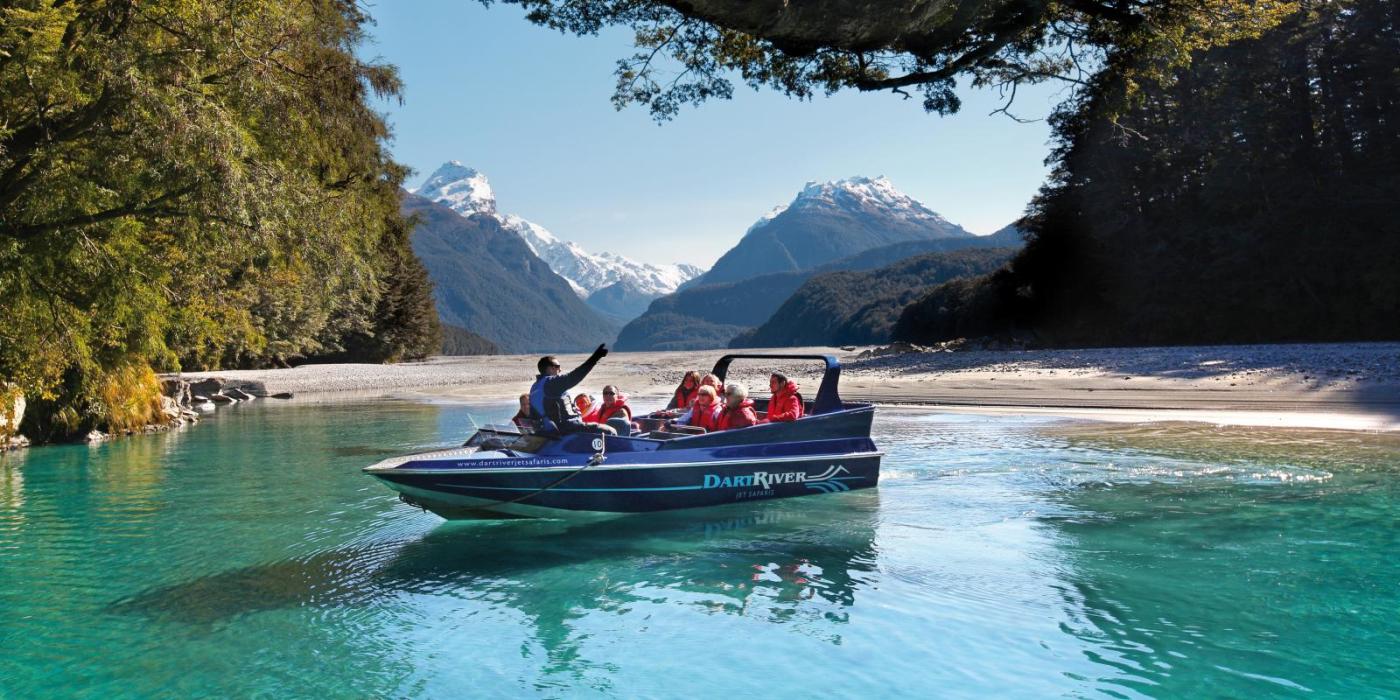 Dart River Wilderness Jet
Places to stay in Glenorchy
Glenorchy offers a range of accommodation options, from the rustic charms of the local campsite to New Zealand's finest eco-retreat, as well as luxurious lodges and wilderness retreats.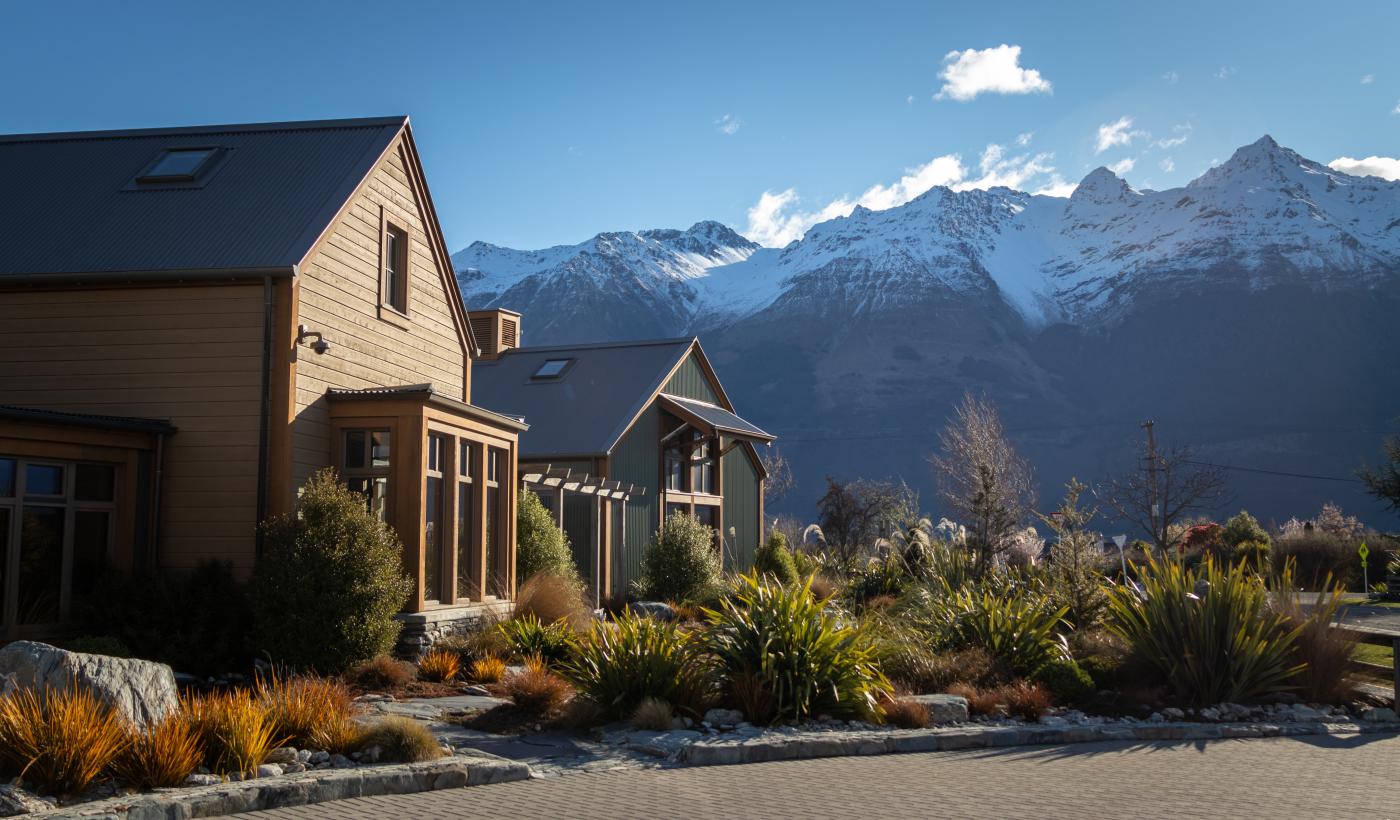 The Headwaters Eco Lodge
Glenorchy Stories
All Stories
Our Stories
Your Stories