Summer in Queenstown means long sunny days and fresh alpine air. It means food, drink, socialising and an irresistible desire for adventure—whether it's adrenaline-fuelled or leisurely exploration for an unforgettable Queenstown summer holiday. 
The summer months are December – February and daytime temperatures reach between 20°C and 30°C. Queenstown's 45° south latitude means that dawn is as early as 5am, while dusk settles around 10pm. The longer days and evenings are perfect for getting outdoors and enjoying the diversity of landscapes and range of things to do that the region is world-famous for.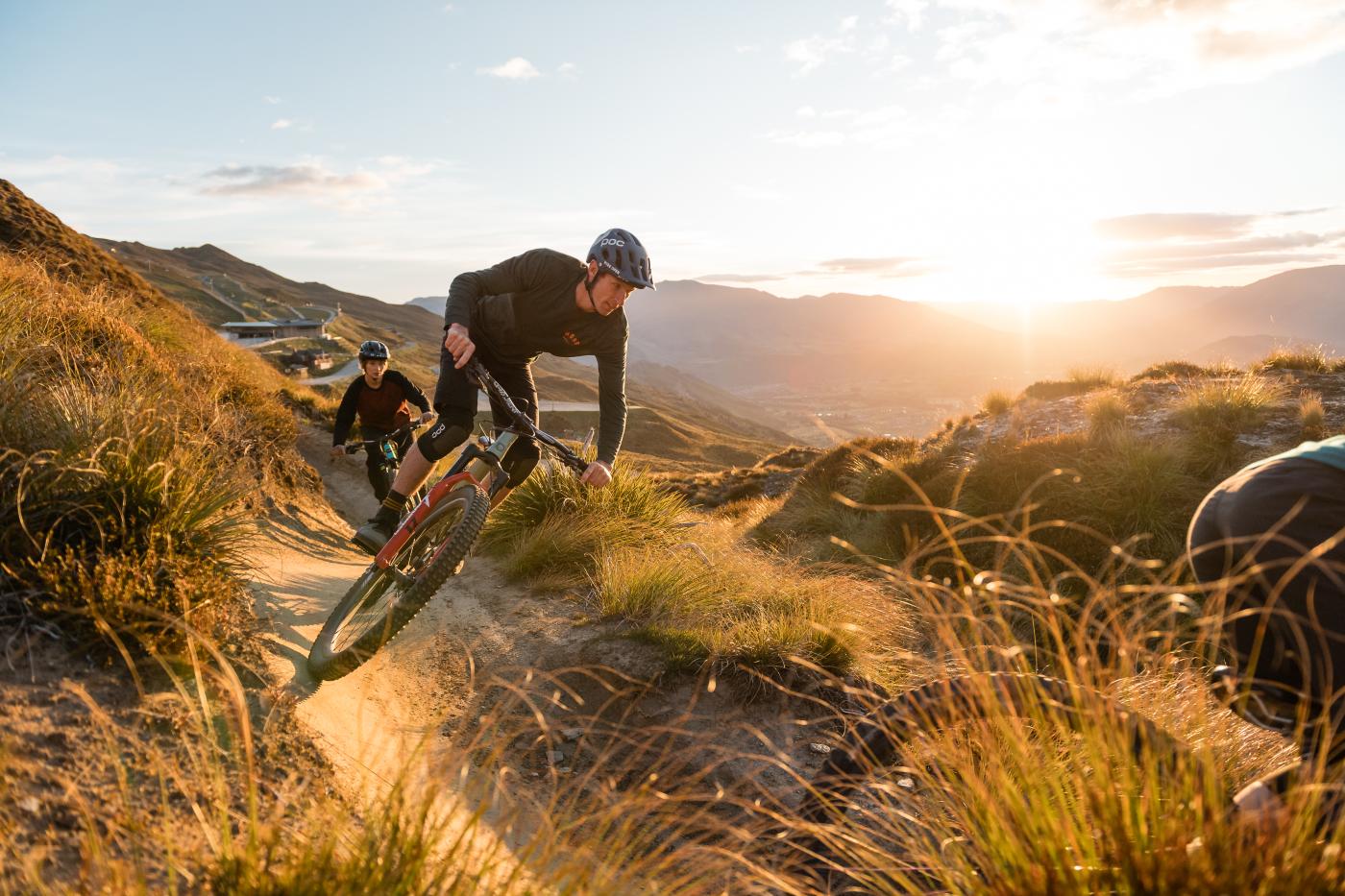 Riding Rude Rock trail in summer
Summer is peak season in Queenstown and the energy of the downtown area, buzzing with a cosmopolitan mix of people from all around the world, is undeniable. People travel from all over to experience Queenstown and the Central Otago summer – long, dry and with a veritable vitality and vibrancy in the air.
Mild mornings can make way for hot days in this part of the world so plan ahead and pack warmer layers for early mornings and evenings and cooler clothes for the long, hot days. The sun can be extreme in the South Island so it's a good idea to carry sunblock and a water bottle. The epic summer landscapes and inviting outdoors will have you heading outside and into nature for your next adventure. Whether it's a hike up into the mountains, or shredding our iconic mountain bike trails, summer is the perfect time to explore, discover and write your own adventures.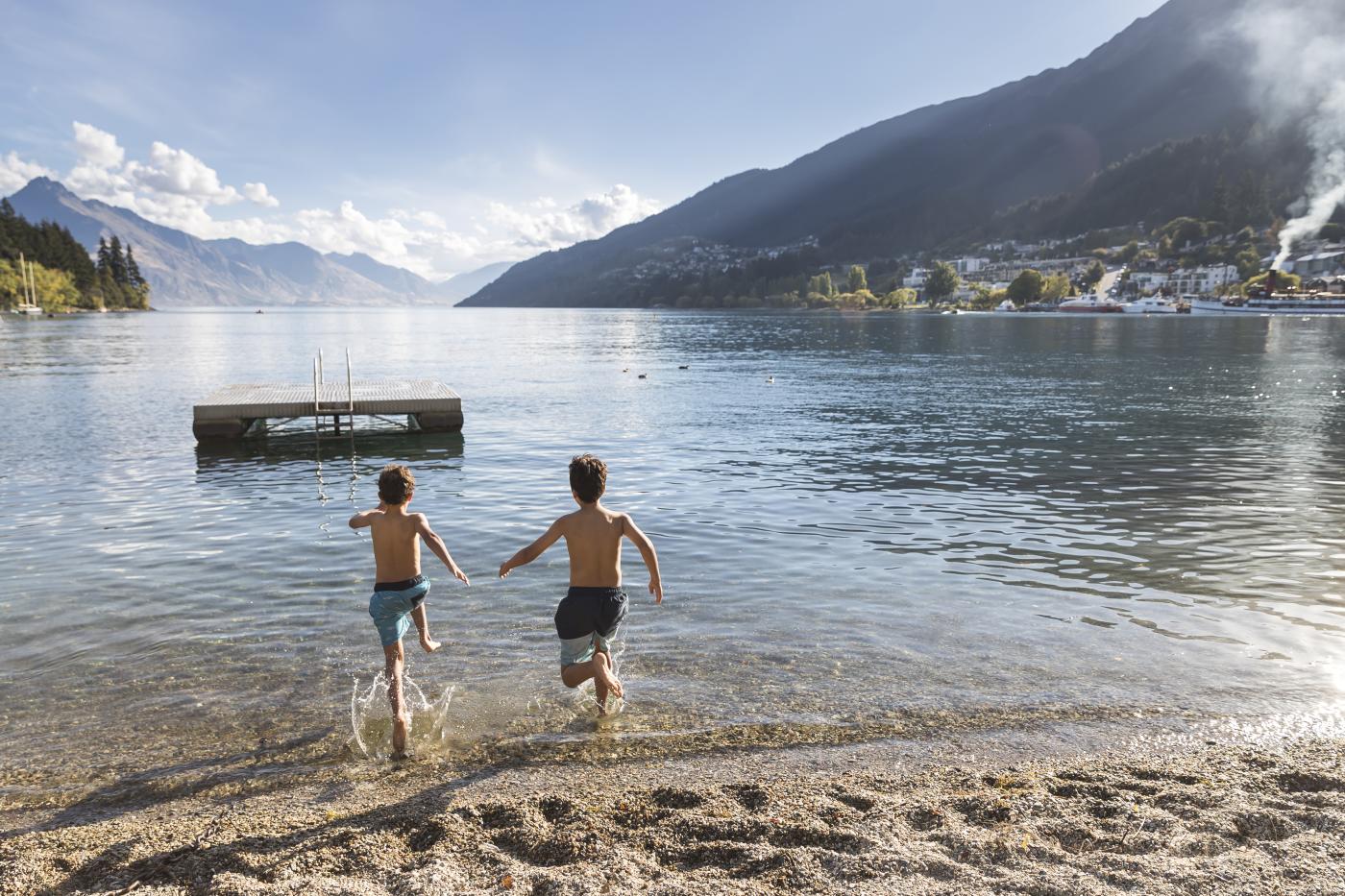 Swimming in Queenstown Bay
Make the most of the sunshine and get out on the water on Lake Whakatipu. Options include racing along with one of Queenstown's four jet boat operators, sailing above the water while parasailing, kayaking, or taking a leisurely lake cruise on a vintage steamship or luxury yacht. Fill your day with adventure and activities or relax on the beaches and go swimming or fishing on the lake and surrounding rivers. It's also peak season to enjoy the region's internationally renowned hiking and biking trails.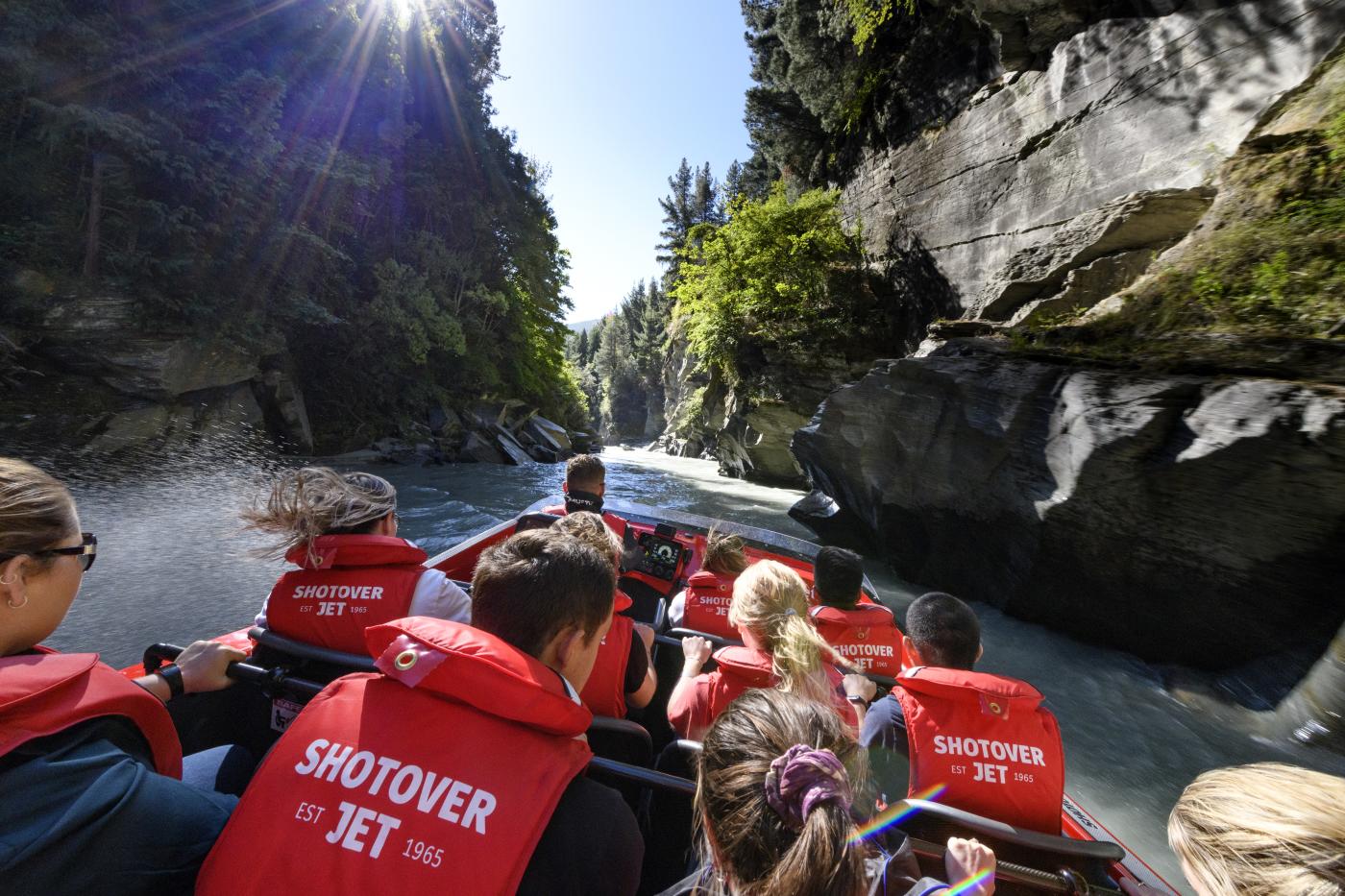 Shotover Jet ride in summer
Of course, the tease of an adrenaline fix is what has brought so many people to Queenstown in the early days of adventure, and these days there are even more ways to get some thrills. From skydiving and bungy jumping, to speeding along in an enclosed shark-like watercraft or a thrilling ride in a jet boat—coming inches from the canyon's jagged outcrops. On land, there are also four-wheel driving, buggy and dirt bike operators around the region—or for a taste of luxury, scenic helicopter flights from Queenstown to glaciers, mountain tops and picnic stops, provide just the right amount of excitement.  The heady days of summer are the perfect time to take to the air flight-seeing or head out on a road trip and explore the region's outlying towns including Glenorchy, Arrowtown and Kingston.
However you explore the region and whatever you choose to do, there is certainly no place like Queenstown in summer!