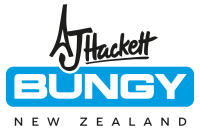 AJ Hackett Bungy - Queenstown
Nevis Bungy
You can put 99 shots of espresso in your coffee, but it still won't give you the raw thrill of the 134m, 8.5 second freefall that is the Nevis Bungy (and New Zealand's highest Bungy!) And you thought parallel parking was scary...
AJ Hackett Bungy is the world pioneer of Bungy Jumping. It all started in Queenstown, New Zealand in 1988, and since then they have become an established World Leader in the Tourism Industry. Facing your fears by standing on the edge may be the greatest personal challenge of your life.
Contact Us
Company: AJ Hackett Bungy - Queenstown
Physical Address
Corner of Camp & Shotover Streets
Frankton
Queenstown, 9300
Internet Access
Outdoor seating
Wifi Internet
Price: $275
Adult price: $275 NZ student: $245 Please note there are no child prices available.


Supplied transportation is compulsory as the Nevis is located on private land and is only accessible by our 4WD buses. Buses depart from The Station


Open For Business : Yes


Monday : 9:00 AM - 2:00 PM
Thursday : 9:00 AM
Friday : 9:00 AM - 2:00 PM
Saturday : 9:00 AM - 2:00 PM
Sunday : 9:00 AM - 2:00 PM


Holiday hours : Closed Christmas Day
Months of Operation : Jan - Dec
Group Info: Whether you've got a group, squad, crew, family, work team or just an assortment of weird and wonderful people, we've got something for everyone - even if they're pretty keen to keep their feet on the ground.


Group Reservation Email: groups@bungy.co.nz


Group Capacity: 130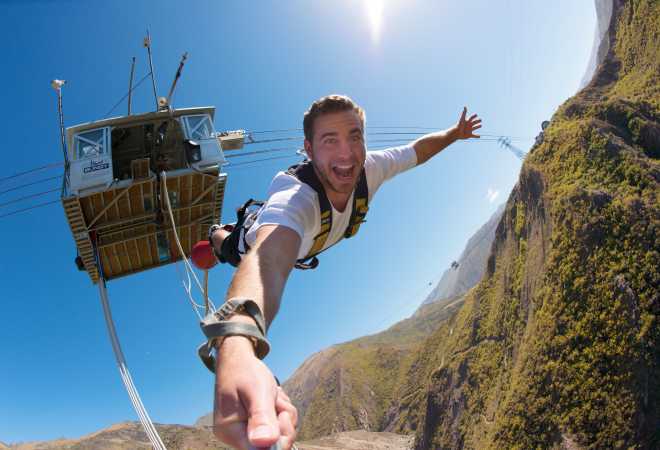 Welcome to the best thing you've ever done. Go full throttle with our 134m Bungy (the highest in Aotearoa). Free fall for 8.5 seconds in a blitz of pure fear and adrenaline. Don't say we didn't warn you, because this will definitely put the cement in your coffee. Take the leap and save 10% off the Adult + Student price! Discount applied when booking online or when you call 0800 286 4958. What are you waiting for?
Valid until 31 January, 2022