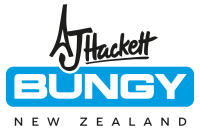 AJ Hackett Bungy Queenstown
Nevis Swing
Introducing the Most Famous Swing in the World - and we don't say that lightly. It's big, it's bad and it's loud (if you consider every shriek of every person who's had a go). Swing by yourself or tandem with a friend - forwards, backwards, upside down - you choose. You'll complete the 300m arc, bellowing at the top of your lungs, wanting to do it all over again once you're back on solid ground.
Contact Us
Company: AJ Hackett Bungy Queenstown
Physical Address
Station Building Corner of Camp and Shotover St
Frankton
Queenstown, 9300
Outdoor seating
Wifi Internet
MinPrice: $175
MaxPrice: $225
Adult: $225 NZ Student: $195 Child (10-14yrs): $175 Spectator: $50 Tandem prices also available


Supplied transportation is compulsory as the Nevis Playground is located on private land and is only accessible by our 4WD buses.




Holiday hours: Closed Christmas Day


Months of Operation: Jan - Dec


Group Info: Whether you've got a group, squad, crew, family, work team or just an assortment of weird and wonderful people, we've got something for everyone - even if they're pretty keen to keep their feet on the ground.


Group Reservation Email: groups@bungy.co.nz


Group Capacity: 130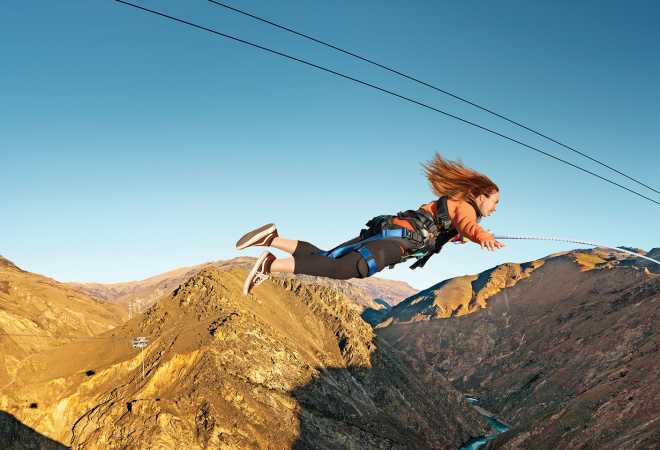 Go big or go home! Take on the Nevis Swing - the most famous swing in the world, go full throttle with our 134m Bungy (the highest in New Zealand) and get an insane ride on the most extreme catapult in the world propelling you 150m up and out across the Nevis Valley reaching speeds of up to 100kms in 1.5 seconds flat. This Thrillogy isn't for the faint-hearted. Adult: $515 (save $210)
Valid until 30 September, 2022