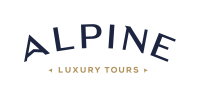 Alpine Luxury Tours
Middle Earth Waterfalls Heli Hike
Walk in the footsteps of Bilbo from The Hobbit, through the magical valley to the Middle Earth Waterfalls.
Board your privately chartered helicopter, experience remarkable scenery flying high over the Moonlight saddle and Richardson Mountains.
Land in the valley to embark on your trek through native tussock fields and rolling high-country farmland,experience how it transforms into glaciers and plunging waterfalls. Follow the track, created by the wild White Tail deer often seen roaming around, learn about the flora & fauna and local history of this captivating location.
Reach the head of the valley where you will be in awe of the majestic waterfalls and the hanging glacier of the Middle Earth Waterfalls., as it towers 1,000 metres above you.
Tolkien fans can walk under the Middle Earth waterfalls, seen when they depart Rivendell to continue their quest and for those who have not seen the film, you will be equally impressed by the surreal views. 
Our small team of highly qualified local guides ensure every tour is tailored to suit your interests and abilities.
The family owned and operated business prides itself on its quality travel experiences and environmental practices, recognised by New Zealand tourism's official quality assurance organisation Qualmark with a silver rating.
Contact Us
Company:
Alpine Luxury Tours
Physical Address
PO Box 594
Queenstown, 9300
Includes hotel return transfers, private helicopter flight and private guide.


Includes hotel return transfers


Monday:

8:00 AM - 7:00 PM

Tuesday:

8:00 AM - 7:00 PM

Wednesday:

8:00 AM - 7:00 PM

Thursday:

8:00 AM - 7:00 PM

Friday:

8:00 AM - 7:00 PM

Saturday:

8:00 AM - 7:00 PM

Sunday:

8:00 AM - 7:00 PM



Months of Operation:

January, February, March, April, May, September, October, November, December


Group Info:

We can offer private heli-hikes for groups however we offer 1-3 guests per helicopter or 4-5 guests per helicopter, subject to weights.



Group Reservation Email:

lee@alpineluxurytours.co.nz



Group Capacity:

15