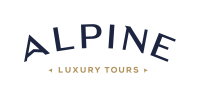 Alpine Luxury Tours
Milford Sound Private Tour with Boat cruise - Full day
Immerse yourself in the magic of Milford Sound, known as the "Eighth Wonder of the World" with a scenic boat cruise and option to fly back.
The best way to experience Milford Sound is with your own personal guide where we can stop along the way for amazing photography, short walks and nature encounters. The highlights include Lake Te Anau, Eglinton Valley, Mirror Lakes, Lake Marian, Homer tunnel, the Chasm and Mitre Peak.
Embark on a scenic 1 hour 45-minute boat cruise where you will experience first hand the sheer scale of the fjords, majestic waterfalls, are likely to see New Zealand fur seals and on occasion you may also spot dolphins or the yellow crested penguins. We have chosen one of the smaller boat operators which are less crowded and more comfortable before returning to Queenstown.
Optional: Direct flight from Milford Sound to Queenstown by helicopter or fixed wing to arrive back in Queenstown by 4pm and to experience both travel journeys.
Our small team of highly qualified local guides ensure every tour is tailored to suit your interests and abilities.
The family owned and operated business prides itself on its quality travel experiences and environmental practices, recognised by New Zealand tourism's official quality assurance organisation Qualmark with a silver rating.
Contact Us
Company:
Alpine Luxury Tours
Physical Address
PO Box 594
Queenstown, 9300
Includes hotel return transfers, boat cruise, gourmet picnic lunch and private guide. Optional: Fly back to Queenstown by helicopter or small plane


Includes hotel return transfers


Monday:

9:00 AM - 7:00 PM

Tuesday:

9:00 AM - 7:00 PM

Wednesday:

9:00 AM - 7:00 PM

Thursday:

9:00 AM - 7:00 PM

Friday:

9:00 AM - 7:00 PM

Saturday:

9:00 AM - 7:00 PM

Sunday:

9:00 AM - 7:00 PM



Months of Operation:

Jan - Dec


Group Info:

We can offer private tours for groups of up to 19 people in 3 vehicles.



Group Reservation Email:

lee@alpineluxurytours.co.nz



Group Capacity:

19