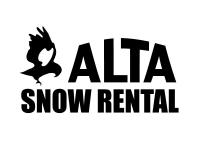 ALTA Ski & Snowboard Shop
Ski and Snowboard Rental
Snow Rentals
Heading to Queenstown this winter and want to enjoy the snow experience? We have 2 handy locations with knowledgeable staff who will help you get the best out of your time here.
Whether its your first time on the slopes or your a Season Pro - we have you covered.
Ski Equipment.
Standard Ski Options. 
Our standard skis are nice easy to handle/learn on. They have a soft flex which is more forgiving and will help you progress to the next level.
Performance Ski Options
Ideal for those who have been on the slopes before and want to try and improve their technique. The skis are slightly stiffer and will help you drive your turns more and perform better at higher speeds and help you progress to that next level.
Executive/Demo Ski Options
This is for those who know what they are doing or really want to get the most out of their skiing. These Skis are the latest technology that you can get. We have different ski type options. Whether you want to go all mountain or maybe hit the park we have the options. Some of our Skis in the range include K2 Mindbenders Atomic Bent Chetlers Line Pandoras Line Blade Optics K2 Poachers and many more. Great if you want to try something before you buy.
Snowboard Equipment
Standard Snowboard Options
Our standard boards are nice K2/Burton boards. They are easy to learn on and are rockered boards which make it easier to stay on top of the snow and not catch an edge.
Executive/Demo Snowboard Options
These are the latest retail boards that are available. A big selection of boards from Ride, K2 and Slash Theres a great selection of All Mountain/ Freeride and Freestyle boards. Some of ur Executive fleet include The Ride Warpig/Super Pig and Twin Pig Slash high rating ATV and the Btrainstorm Great if you want to try before you buy.
Clothing and Helmet Equipment
Our Jacket and Pants are super durable, Waterproof and warm so you will enjoy your time. We stock K2 and Anon helmets. We highly recommend wearing a helmet. There are a lot of people on the mountain and it may not be your fault if you are involved in an accident. Better safe than sorry. We also hire gloves and impact shorts.
Contact Us
Company:
ALTA Ski & Snowboard Shop
Physical Address
8 Duke St, Queenstown
Monday:

7:30AM - 9:00 PM

Tuesday:

7:30AM - 9:00 PM

Wednesday:

7:30AM - 9:00 PM

Thursday:

7:30AM - 9:00 PM

Friday:

7:30AM - 9:00 PM

Saturday:

7:30AM - 9:00 PM

Sunday:

7:30AM - 9:00 PM


Group Reservation Email:

aaron@alta.co.nz