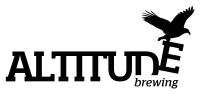 Altitude Brewing
Craft Beer and Brewing
Our Story and ethos:
Founded in 2013 by a Queenstown bred local we have grown into part of the culture of our awesome town. Watching it grow and evolve as we have ourselves to provide the locals and the country with the best service and some of the most creative and awarded beers out there. We are determined to give back to our community through ongoing inbuilt support programs. Best of all we all love what we do and strive to make sure it shows in all aspects of our business.
Our Beers:
We brew for adventure, a constantly changing array of artisan beers that reflect everything from the seasons to the in fashion. Our core range is influenced by our environment and local regions. We strive to use local ingredients wherever possible and have our own exclusive hop farm to combine with juicy NZ malts.
Our Brewery:
We brew on 1200 - 2400 Litre brewhouse that is designed to be wide open for public viewing so you can literally see, smell and hear the beer being made in front of you whilst you drink it. We believe this enhances the experience and helps you learn about the beer that you are tasting.
Our Taproom:
Small and cosy but we think its hands down the best views of any brewery or taproom in the world. Sit and watch the sunset over the remarkables mountain range with lake wakatipu at your feet, or chill to some beats and watch the brewers at work. We have 12 taps pouring all sorts of different styles of craft beers, ciders and unique beverages. BYO food is fine or we have a full menu for hungry folks.
Covid 19 update:
We are open for home deliveries throughout the level 3 and 4 lockdown. Please visit our online store where you can purchase our current range and also help us support our local community by donating to a hard hit local business. https://altitude-brewing-ltd.myshopify.com/
Contact Us
Company: Altitude Brewing
Physical Address
827 Frankton Road
Queenstown, 9300
Bar/Lounge
On-site Parking
Outdoor seating
Restaurant on Site
Satellite TV
Wheelchair Accessible
Wifi Internet
Wednesday : 3:00PM - 8:00PM
Thursday : 12:00PM - 8:00PM
Friday : 12:00PM - 8:00PM
Saturday : 12:00PM - 8:00PM
Sunday : 12:00PM - 8:00PM


Group Reservation Email: rachael@altitudebrewing.co.nz