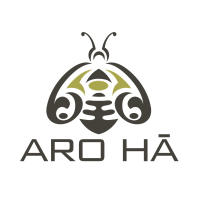 Aro-ha Wellness Retreat
Wellness Retreat
Aro Ha offers life changing, body morphing, spirit lifting retreats. Condensing optimal living practices into signature Wellness Adventures. Aro Ha is a first-of-its-kind retreat centre, fusing advanced eco accommodation, permaculture and world-class results-oriented programming.
Located in New Zealand's Southern Alps, Aro Ha is designed for the rejuvenation of the human spirit. Our physically challenging programs stimulate the body & mind with sub alpine hiking, yoga, and dynamic movement. Programs include nutrient dense vegetarian cuisine, healing bodywork, and opportunities for mindfulness & introspection. Diligent attention to wellness will be rewarded with a youthful embodiment of optimum health.
If your life feels like it needs conscious change, you've found the ideal elixir. Our all-inclusive programs harness the collective wisdom of our Aro Ha Wellness Team to help you move toward optimum health.
Contact Us
Company: Aro-ha Wellness Retreat
Physical Address
Wyuna Reserve, 33 Station Valley Road
Glenorchy, 9372
Airport Transfers
Hair Dryer
Internet Access
King Bed
King Single Bed
Laundry
On-site Parking
Pool
Sauna
Spa
Wifi Internet
Transport to/from Aro Ha is provided.


Monday : 9:00 AM - 7:00 PM
Tuesday : 9:00 AM - 7:00 PM
Wednesday : 9:00 AM - 7:00 PM
Thursday : 9:00 AM - 7:00 PM
Friday : 9:00 AM - 7:00 PM
Saturday : 9:00 AM - 7:00 PM
Sunday : 9:00 AM - 7:00 PM