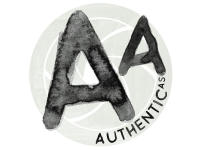 AuthenticAs Ltd
AuthenticAs Starry Nights
One of Queenstown's greatest attractions is the night sky. Have you ever wanted to stare right into the centre of our galaxy with your naked eye and be able to see the structure held within it? Do you wonder if what you see as individual stars may in fact be planets, nebulae or even other galaxies? This is your chance to explore the Southern Night Skies. We'll take you on a tour of the heavens, pointing out some of the main stars, planets and constellations. As your eyes adjust, we'll tell you stories - old and new, allowing you to see and understand our universe in a whole new way. 
We love the night sky. Our Starry Nights Tours are our way of sharing what we see and experience exploring the Wakatipu at night. Why not come and share this incredible experience with us? We offer two experiences so if you have time and passion add on extra location when booking. We also organize bespoke evenings for clients with location or event requests. Yes we do travel and yes we love to help create memories for special occasions. 
Locally operated and owned by Dalefield residents Simon & Emma, AuthenticAs is a bespoke business who hold the unique skills of being professional award winning photographers with the added skill mix of BSc. (Hons) Physics with Astrophysics, passenger endorsed 4WD Land Rovers, Department of Conservation concessions to hold tours on the darkest of locations fully Health & Safety Certified. Our basic package runs for around 2 hours from when we pick you up from your accommodation to returning you back again. If you feel you'd like that little extra to the experience, why not add on another hour so we can extend our night time adventure. We can either spend longer looking through the telescope, or we can visit a different location to capture some different photographs. Our DOC concessions allow us access to many mind blowing vistas relatively close together, when you know where to go.  If you think that you may even want to go longer again, have some very specific locations and photographs you'd like to create, then please emailus@authenticAs.org and we can curate your very own Starry Night Tour.
When you stand under a dark night sky for the first time, it's so often life changing. It offers you the most incredible perspective of who we are and how we fit into a Universe which is so incredibly vast and ancient.
We've been busy over the summer months. Simon attended the first ever Aotearoa Astrotourism Academy and, this is the really great one, we're now the proud owners of an 8" Dobsonian telescope. It is the perfect way to get a close up view of the night sky.
Different technologies allow us to help you view the stars, planets and galaxies in a variety of different ways. Using a licensed laser pointer and our naked eyes we'll go on a tour of the heavens. We delve deeper into the way our planet moves through space, how it orbits our sun along with other objects in our solar system and most importantly how that can affect us each and every day.
Being in an around Queenstown, we're blessed with beautifully dark skies which makes spotting the Milky Way along with the Large and Small Magenelanic Clouds with the naked eye really straight forward. Much of what we can see in Queenstown cannot be viewed from the Northern Hemisphere and it's been long regarded that the Southern Night Sky offers many more delights than the Northern Hemisphere. When you place our binoculars to your eyes you'll be taking your first zoom in and there are some real treats waiting.
Our 8" Dobsonian telescope, a new addition for winter '22, will allow you all to see so much more. What appears to be a relatively bright star turns out to be Jupiter, which on a good clear night shows off it's red hues and moons. The rings of Saturn are mind blowing. Then we can go on a search for other nebulae and galaxies. This telescope is a dream to use and we really want you to be able take control. We'll help you get started and comfortable so we can then begin to put our Astrophotography skills into practice.
The camera allows us to collect very dim and faint light that we just can't pick up with our eyes alone. We'll use the images we capture as you're exploring through the telescope to add another layer to what you've been looking at with your eyes, binoculars and telescope. Remembering of course that we are photographers, we want to create some jaw dropping travel photos for you and your group. These make the most amazing souvenirs and help keep these magical memories alive for years to come.
We're always keeping an eye on space weather, so if there is any chance whatsoever of being able to see the Aurora Australis we'll give you that option. We've got a few really special places we like to go, either mountain or lake side. Whilst we can't guarantee any predictions about when conditions will be right too far in advance, we've noticed already that the solar minimum appears to be over and the sky towards the Magnetic South is the most colorful we've seen in a couple of years.
We know that you'll want your photographs as soon as possible, so that's what we do. When we drop you off, our day doesn't end, we head back to our studio to ensure you'll have some images from your experience by the next morning. We also print from our studio so can offer you the ability to have your images professionally printed and delivered to your hotel before you leave, if you're here for a day or two. Or we can also ship them so they arrive not long after you get home.
As we mentioned, we drive Land Rovers. Part of our professional travel photography service is that we transport you in luxury and safety from your accommodation to our locations and back again. Our vehicles are certified to carry passengers, insured in all the correct ways and of course we have our current passenger endorsements on our drivers licenses as well as a plethora of DOC concessions allowing us to be extremely flexible in where we go to explore.
Contact Us
Physical Address
Queenstown, 9371
Price is for four guests - another Land Rover is available for more guests, please emailus@authenticAs.org


We drive Land Rovers - You choose between our 2015 Defender or 2012 Discover 4, or both. All Tours are private, pick up and drop in Wakatipu Basin


Monday:

18:00 - 23:59

Tuesday:

18:00 - 23:59

Wednesday:

18:00 - 23:59

Thursday:

18:00 - 23:59

Friday:

18:00 - 23:59

Saturday:

18:00 - 23:59

Sunday:

18:00 - 23:59



Months of Operation:

Open year round