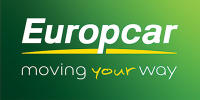 Europcar - Queenstown
Europcar is a world player and leading vehicle rental firm, with over 60 years' experience and around six million drivers each year. Europcar is present in more than 140 countries worldwide, encompassing 3,650 rental stations. 
We operate an average fleet of 200,000 vehicles globally, the group applies its extensive knowledge of the vehicle rental sector to provide its business and leisure customers with a wide range of mobility solutions.
About Europcar Group
Europcar Group is listed on Euronext Paris. Europcar is the European leader in vehicle rental service and is also a major player in mobility markets. Active in more than 130 countries and territories, including nine subsidiaries in Europe and two in Australia and New Zealand, Europcar serves customers through an extensive vehicle rental network comprised of its wholly-owned subsidiaries as well as sites operated by franchisees and partners. 
The group operates mainly under the Europcar®, InterRent® and Ubeeqo® brands. Customer satisfaction is at the heart of the group's mission and all of its employees, this commitment fuels the continuous development of new services.
The Europcar Lab, based in Paris, was created to better grasp tomorrow's mobility challenges through innovation and strategic investments, such as Ubeeqo, E-Car Club or Brunel. 
Contact Us
Company:
Europcar - Queenstown
Physical Address
Queenstown Airport
Frankton
Queenstown, 9300
Monday:

8:00 AM - 6:00 PM

Tuesday:

8:00 AM - 6:00 PM

Wednesday:

8:00 AM - 6:00 PM

Thursday:

8:00 AM - 6:00 PM

Friday:

8:00 AM - 6:00 PM

Saturday:

8:00 AM - 6:00 PM

Sunday:

8:00 AM - 6:00 PM



Months of Operation:

Jan - Dec