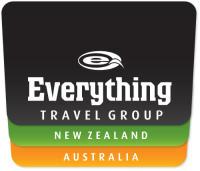 Everything Travel Group Ltd
Everything Queenstown
Queenstown - The Adventure Capital of the world!
The most comprehensive and user friendly way of booking your Sightseeing tours and Adventure activities on line. At no extra cost, let our expert staff arrange and book Everything Queenstown for you.
From skydiving, bungy jumping, white water rafting and jetboating to breathtaking helicopter flights, wine tasting, Milford Sound day trips and 4wd tours through Lord of the Rings country. Queenstown holiday will satisfy even the most ravenous appetite for the aesthetics and adventure alike.
Our little New Zealand town hidden deep in the southern alps is a mecca for international tourists during all four seasons, 12 months of the year and as such many activities, tours and accommodation book up weeks if not months in advance. Book everything online at no extra cost before you arrive to ensure you really do have that trip of a lifetime!
Everything Queenstown is here to give you access to all things to do in Queenstown New Zealand. We offer independent, unbiased and friendly advice covering Queenstown activities, Queenstown tour specials, sightseeing in Queenstown and Queenstown accommodation, or we can help you with a package which combines all of these things and more, to make your holiday to Queenstown NZ as fun and laid-back as our famous hospitality.  
No booking or credit card fees.
With millions visiting this extremely popular holiday destination every year, booking your adventure and sightseeing activities well in advance means that when you get to Queenstown you can relax. You won't have to queue up for hours at an information centre with hundreds of other tourists trying to book something that may already be full.
We're here 8am - 8pm (NZ time) 7 days a week to answer your questions and we'll endeavour to get back to you immediately with an informed and tailored response. 
Contact Us
Company:
Everything Travel Group Ltd
Physical Address
Level 1, 106 Gorge Road
Queenstown, 9300
Monday:

8:00 AM - 8:00 PM

Tuesday:

8:00 AM - 8:00 PM

Wednesday:

8:00 AM - 8:00 PM

Thursday:

8:00 AM - 8:00 PM

Friday:

8:00 AM - 8:00 PM

Saturday:

8:00 AM - 8:00 PM

Sunday:

8:00 PM - 8:00 PM



Months of Operation:

Jan - Dec