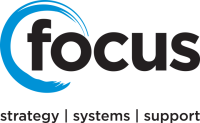 Focus Queenstown
Focus Technology Group
Focus began in the IT department of an Invercargill-based Accounting Firm in the early 1990's. We have since evolved into a multi-faceted organisation offering a full range of IT services from network infrastructure design and virtual server deployments through to the development of our own products, computerised accounting systems and cloud-based solutions. We provide business IT and software solutions to companies throughout Southland, Otago and Canterbury, as well as the rest of New Zealand. We are pride ourselves on finding unique solutions for businesses of any size and in any industry. If your company requires IT solutions from a passionate and experienced team with a down-to-earth approach, then talk to us. We will take care of all your technology issues, leaving you to focus on what really matters.
Contact Us
Company: Focus Queenstown
Physical Address
Craigs Investment Partners House
Five Mile Centre
Queenstown, 9371
Monday : 8:30 AM - 5:00 PM
Tuesday : 8:30 AM - 5:00 PM
Wednesday : 8:30 AM - 5:00 PM
Thursday : 8:30 AM - 5:00 PM
Friday : 8:30 AM - 5:00 PM


Holiday hours : Closed on public holidays. On call options available.