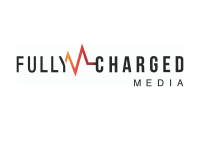 Fully Charged Media
Digital Growth Agency
Get Your Digital Marketing Done Right The First Time. Fully Charged Media are your trusted digital growth accelerator.
We provide online courses and coaching in digital marketing for small businesses, specialising in tourism and hospitality such as hotels, restaurants and activity providers. Having worked with a large number of booking engine providers, we can provide that digital support you need when working with multiple platforms.
We'll help ensure you're getting the most out of your website, and overall online presence ranging from digital marketing strategies through to email marketing, websites and social media.
We review the full picture, so we look at the entire customer journey. Beginning with their first interaction and impression right through to how a customer become advocates of your brand.
We collaborate with our clients to deliver transformative results that help get you noticed by your customers, grown your revenue stream and future proof your company and its digital assets. 
How are we different?
We will pursue solutions that will work for your business, budget, and customer needs. We are passionate about getting you the results you need and want. We suggest the right things for our clients, not just the projects that make us money. We help you prioritise your efforts to where you will get most benefit.

We dig deep to find what your business needs, what needs to be fixed and how you can look forward to seeing growth in your digital channel and digital assets. We are passionate about setting up your digital foundations correctly, training and providing insights into digital marketing. We would never do anything that we wouldn't implement in our own business.
About our founder, Darren Craig:
Darren Craig is the founder of Fully Charged Media, a digital growth agency based out of Queenstown, NZ.
His clients call him the tourism marketing wizard because they are now able to scale their businesses ,and profits, with confidence and clarity because they get to leverage his 25 years of experience paired with actual market data and facts to help them grow.
You can have the prettiest websites in the world, but if you don't know what to actually do to turn all of the glitz and glamour into money, you are fooling yourself and arming your competitors.
Darren is passionate about educating businesses in digital growth and ensuring their budgets are getting utilised in the most appropriate areas.
Contact Us
Company:
Fully Charged Media
Physical Address
Mountain Club
L3, 36 Grant Road, Five Mile Centre
Frankton
Queenstown, 9300



Hours:

24 hours, 7 days a week